Yoga Adventure on Crete
Inner Adventure Travel

Jun 20 - 28, 2019 (9 days)

$1,500.00 - Program cost. Shared room, per person, garden view. rooms have private bathroom and fully stocked kitchenette. Please note: Shared rooms on this retreat are only available to people who know each other and choose…
About us
Yoga, Nature, History, and Culture.
This retreat provides an opportunity to immerse in yoga practice, enjoy the unique landscape and beauty of Eastern Crete, soak in the atmosphere of this ancient Minoan land, and connect with Cretan culture through learning traditional cooking, olive, honey, and herb lore, and dance!

In these nine days you will have time for all this as well as for soaking up the mediterranean sun, swimming in the sea, resting, reading, and relaxing.
Kato Zakros is the site of an ancient Minoan palace. It is located on a beautiful bay at the end of the road, eight kilometers from the small town of Zakros. There are a handful of guesthouses and tavernas, and plenty of nature, olive and fruit orchards, gorges, beaches, and atmosphere. Ruined remains of Kato Zakros Palace and an entry to the Gorge of the Dead are just a five minute walk from our venue. The sea is a few minutes beyond that.
Stella's Traditional Studios has been welcoming guests for ten years. They are comfortable stone studios, some facing the beautiful courtyards and gardens, and some facing the sea. Each studio has a kitchenette and private bathroom with a shower. Laundry service is offered on site.

There are eight studios available to us, some of which have two beds. Sharing is possible amongst friends or partners who choose to share and will bring the cost down a bit. (I am not arranging sharing with people who don't know each other. The room set up is not ideal for that).

The retreat will happen with eight people minimum, twelve people maximum.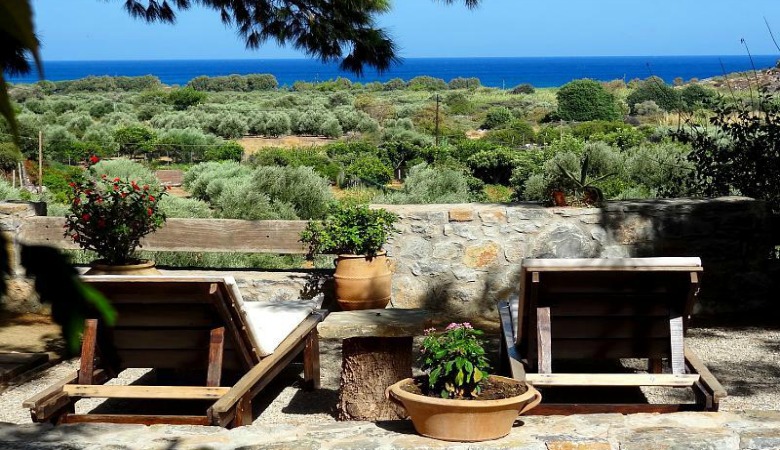 Being Yoga with Trishna is authentic Yoga with a strong flow element.
This retreat is open to all levels of practice. We will warm into meditation, physical, and esoteric practices over time. Practices will be offered with gradations of challenge and students are encouraged to work in a way that feels good for each of them.

Subtle classical practices with breath and meditation are combined with some innovative approaches for a deeply

nourishing and revitalizing experience. Steady practice on retreat is conducive to self-discovery, self-reflection, and personal transformation.

Yoga classes will be held on the rooftop garden at Stella's. The floor is flat laid concrete. The roof is grape and bouganvillea vine, and the sky.

Yoga mats, blankets, and blocks are provided.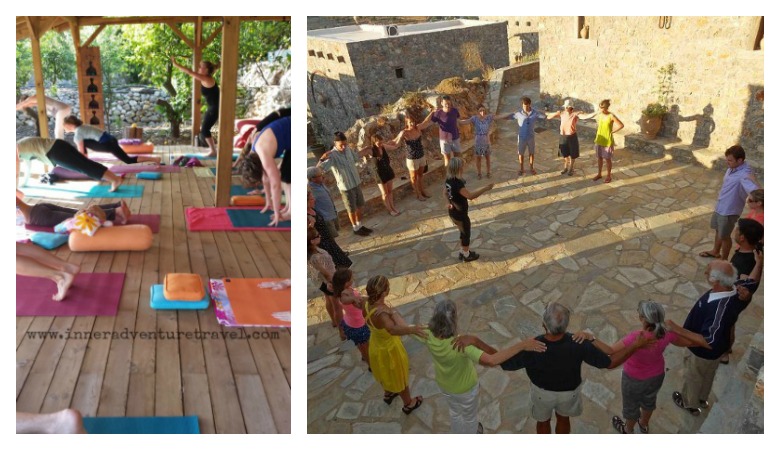 During our nine days of retreat, along with a daily yoga practice, we will have the guidance of Stella Ailamaki in traditional Cretan Dance! Another group event is a cooking lesson with Thespina, Stella's mother. She invites us to harvest produce from her garden and prepare local specialities such as stuffed zuchini flowers and vine leaves and other traditional local cuisine. We will spend a day in the mountains touring a traditional Herb farm and exploring the mountain villages. We will hike the Gorge of the Dead which is known for its caves where Ancient Minoan remains have been found. The beaches at Kato Zakros are lovely. We will go to Xerokampos' long white sand beach as well, which is about 25 minutes from Kato Zakros by car.

Optional outings will include a half day boat tour. The cost for this is not included in the retreat and is dependent on conditions on the water.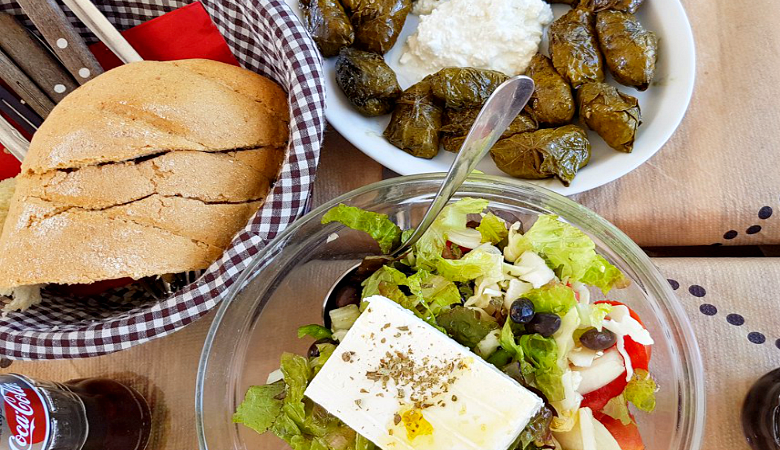 At Stella's there is a common open kitchen for our group to use as well as each studio having it's own small kitchen.

We will have plenty of supplies for self catering breakfasts as well as vegetarian soups, dips and salads. Retreatants may choose to have a simple meal at our venue, or enjoy the seaside tavernas which provide a good array of seafood, wines, and more. Foods provided at Stella's are included in the cost of the retreat. Meals at the tavernas are not, so you'll want to budget for those. The retreat cost does include dinners at the taverna on the first and last nights, as well as lunches that are part of two of our cultural events.
Travel to this location is an adventure in itself and will take some planning. Please feel free to contact Trishna with any questions. Kato Zakros is 1 hour drive from the nearest airport and ferry port at Sitia and three hours drive from the main airport and ferry port at Heraklion. (Flights and ferries to Heraklion are very frequent each day. Also, the archeological museum there is a must see. I strongly reccommend that folks go before the retreat!).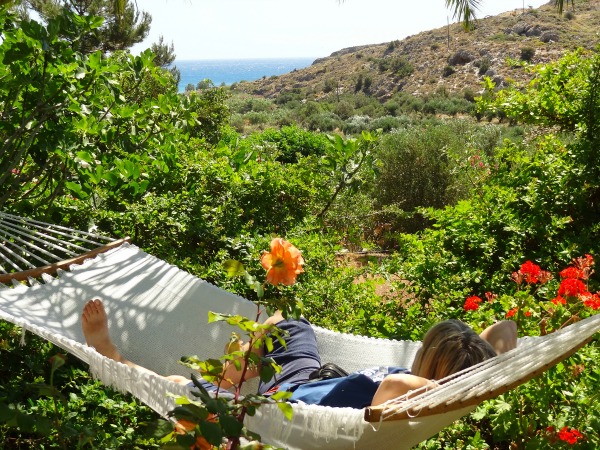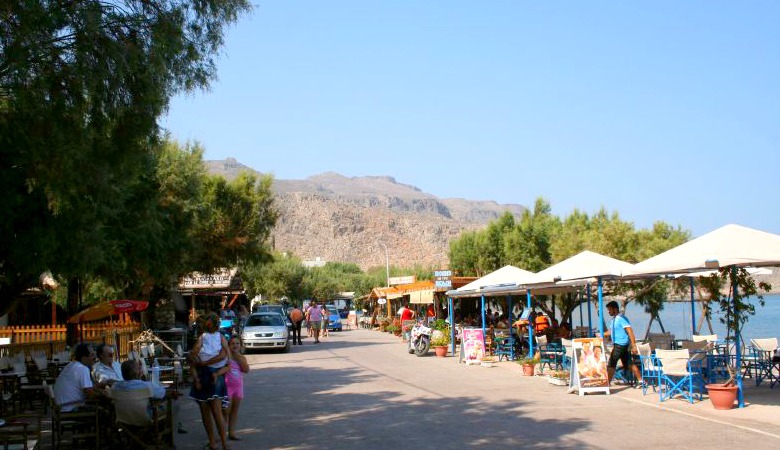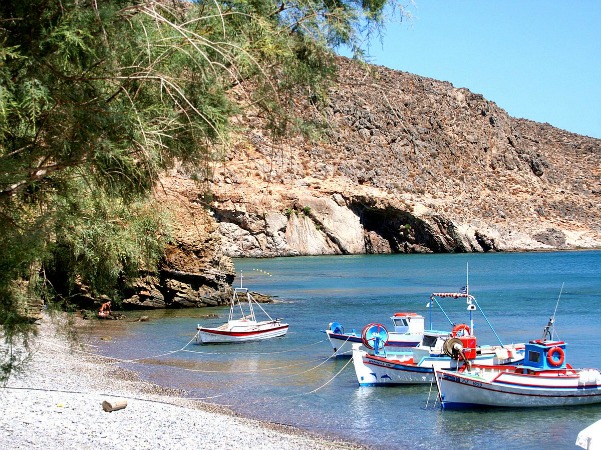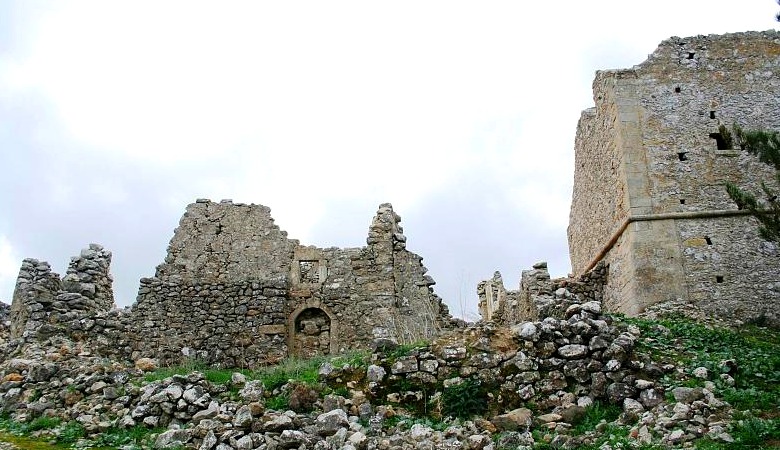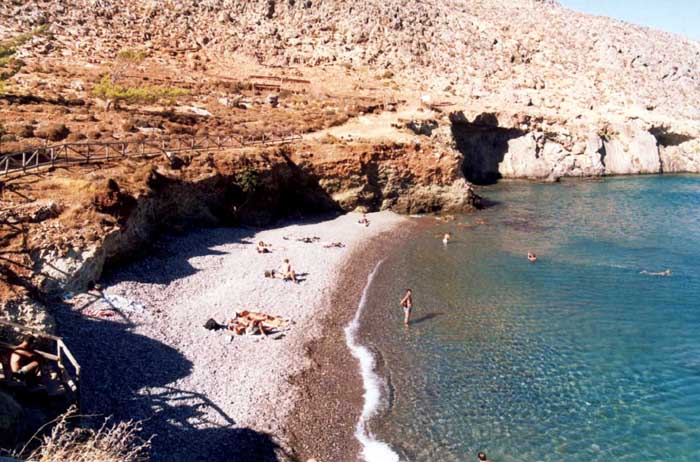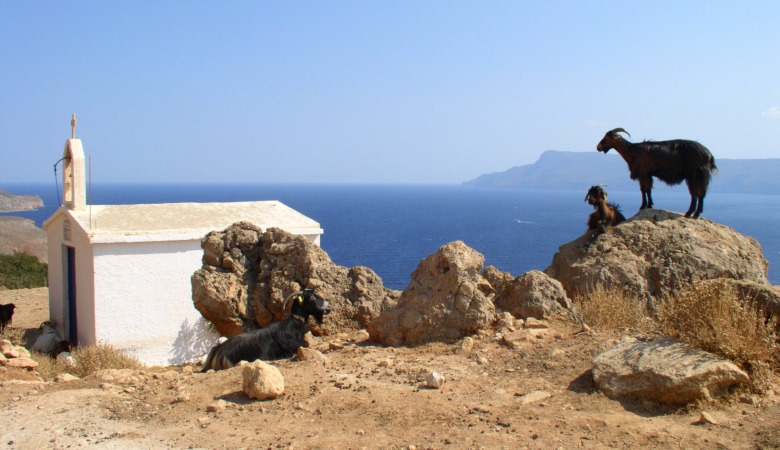 Thank you!
We're glad you've joined our retreat community. See you around :)
Return to my event
×