DELPHI: Summer Pranafication Retreat
Yogadventures

Jun 30 - Jul 5, 2019 (6 days)

Delphi - King Iniohos - Triple Room - $1,880.00 Delphi - King Iniohos- Double Room - $1,577.00 Delphi - Palace Triple - $1,375.00 Delphi - King Iniohos - Single Room - $1,880.00 Delphi - Palace Double - $1,577.00 Delphi -…
About us
Many blessings upon our journey as we live on the edge of the sacred volcanic island mandala! Rejuvenate your life and learn to teach during our Summer Solstice 7-18 day Evolutionary Vinyasa Greek Odyssey to the sacred natural power centers of – ancient Delphi.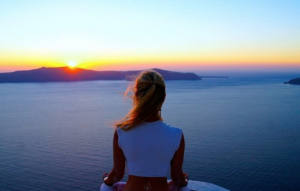 Transformational Prana Vinyasa and optional teacher training with Shiva Rea
Prana Danda Vinyasa with Demetri
Sunset Meditation at the Athena Temple
Pilgrimage to Mt. Parnassos & Corycian cave
Living Yoga Flow – Meditation Arts  – Evolutionary Teachers' Journey


Flow Arts


Learn to Teach these Classes:  Rhythmic Prana Flow I * Prana Danda I * Yoga Trance Dance II * Sahaja Prana Flow * Movers & Shakers
*We have limited practice space connected to the hotels we reserve. Booking the Teacher Training portion of our program only is not an option unless you also booked with our accommodations listed.
Thank you!
We're glad you've joined our retreat community. See you around :)
Return to my event
×