Detox and Rejuvenate 5 Day Juice Fasting Retreat
Heartwood Refuge and Retreat Center

May 7 - 11, 2019 (5 days)

$999.00 - Residential Stayplus dana (offered at the end of the retreat) for the attending Health Team. You can read more about the practice of dana here.
About This Event
The Juice Fasting Retreat is an oasis where you will be able to draw physical, mental and spiritual refreshment in a peaceful environment.  Take time away from the demands of your regular daily life and remain sheltered from the challenges and struggles of the materialistic world. Experience the power of this holistic rejuvenation program.
How does it unfold? 
During your stay, you will receive daily superfood vegetable juices, alkalizing greens, and fruit juices throughout the day. Our juices are organic, raw, and cold-pressed to provide you with maximized nutrient-density.  

Three days before you arrive for the 5-day juice cleanse, you must shift your diet to a cleaner diet and lifestyle. Although you can jump right in without the Juice Fast Prep Regime, it is NOT recommended as most people have more unpleasant symptoms during the first 2-3 days due to sudden detoxing. You will receive more benefit from the 5-day juice cleanse if you do your Prep Regime. The preparatory phase will also help break unhealthy attachments to sugar, caffeine, alcohol, red meat and processed foods.
Juice Fast Prep
Your retreat includes: 
Up to 6 Combination fruit and vegetable juices throughout the day
Unlimited Homemade Seaweed Shitake Vegetable Broth
Unlimited Spring Water with lemon or plain and one bottle structured water daily
Unlimited herbal teas and homemade ginger-turmeric root tea daily
Also included in the cost of your retreat are the following options:

1) one nutritional consultation with either Amy Goldweber, RDN or Dr Maureen Hall.

2) one Bach Flower Remedy consultation (emotional support) and 30ML customized blend prepared by Venerable Pannavati

3) one massage (or body work protocol), or Reiki or other energy healing session provided by one of the on staff practitioners
Optional Blood Tests and Self-Applied Health Enhancement Methods Included in Your Retreat

4) A1C, c-reactive protein and CMP blood tests (blood sugar over 90 days prior, inflammation in body, metabolic panel)* performed at a local Lab

5) daily fasting blood sugar and blood pressure reading

6) instruction and 30 minutes daily of meditation w/MUSE bio-feedback system

7) daily 45 minutes yoga or qigong (with audio, video or in-person instruction)

8) daily far, mid, or near spectrum infrared treatment

9) daily soft exercise program with bands, light weights, bicycle, walking, elliptical machine, inversion table, stair master, or trampoline

10) daily monochord (sound) therapy and chromotherapy (colored light therapy)

11) daily Bemer micro-circulatory protocol

12) Cranial Electro Stimulation machine

13) Complimentary copy of Mindfulness-Based Stress Reduction Workbook, by Bob Stahl, with exercises to complete; cd library and online guided meditations based on personal support needed
Other free optional opportunities:

– may attend all dharma talks and group meditations

– may attend the weekly Refuge Recovery group

– one-on-one counseling session with Venerables Pannavati or Pannadipa, our resident monks or others teachers that are on campus during your retreat

– Dharma contemplation practice group
Typical Schedule
Why a Juice Fast?
The Standard American Diet is termed SAD for a reason, and it makes us sick for several reasons including the way that our food is produced.  Chemical fertilizers, herbicides and food additives cause an overload of toxins in our body.
Our bodies are undernourished due to eating foods that are dead and depleted of nutrients.
Juice fasting at Heartwood is one of the best and fastest ways to detoxify and heal your body from many chronic diseases and conditions because it effectively removes toxins and naturally hydrates the body with nutrients that repair, rebuild and rejuvenate.  While receiving education on the proper care and feeding of the human body, you have the opportunity to experience balance, self-confidence and inner peace through development of self-awareness and meditation skills.
In an attempt to make this wellness retreat available to all, we will offer a limited number of partial scholarships. To apply, please email us [(contact info blocked)] with the requested amount and a description of your hardship.
Disclaimer: This is not a medical clinic. We do not offer medical advice, a cure or treatment for anything. Our programs are not a substitute for physician care. Our programs and curricula are informative, educational and restorative, designed to help you develop accountability for your own well-being. Along with retreats, workshops and individual consultation by licensed, registered and alternative health professionals in residence, we provide a supportive community, a wealth of complementary therapies, and a peaceful environment for body, mind and spirit. Retreating at Heartwood allows you to break away from your daily habitual patterns, giving you the personal "space" to commit to and practice positive changes in the direction of new, healthier ways of living. All participation is on retreatant or membership basis. We are not open to the walk-in public. In an effort to make our programs available to those who need it most, we have a limited number of partial scholarships available.
Venue Highlights
Heartwood's facilities include a historic thirty-room Victorian-era mansion, and additional thirty adjoining courtyard rooms. Three meditation halls and a commercial kitchen are designed to support short-term and long-term retreats, conferences, and workshops. Quiet spaces indoors and out invite contemplation and conversation. Our goal is to nurture all aspects of one's being.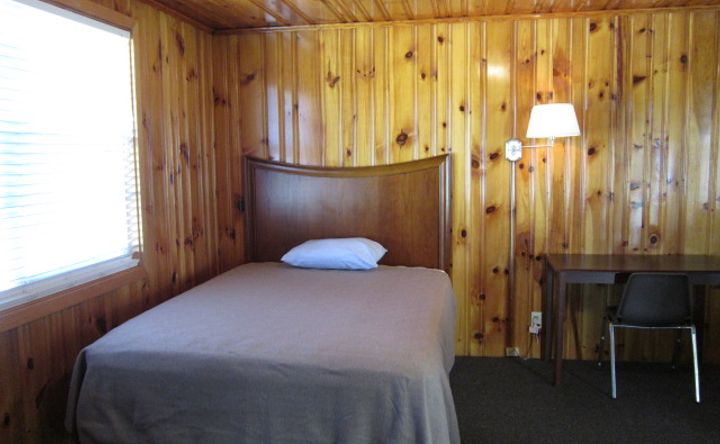 Accommodations
Rooms are double-occupancy. Depending on the number of retreatants, if single rooms are available, we assign them in order of registration to those who registered earliest. For your convenience, Heartwood provides bed linens, blankets, and towels. All rooms, whether double or single, have an en-suite bathroom.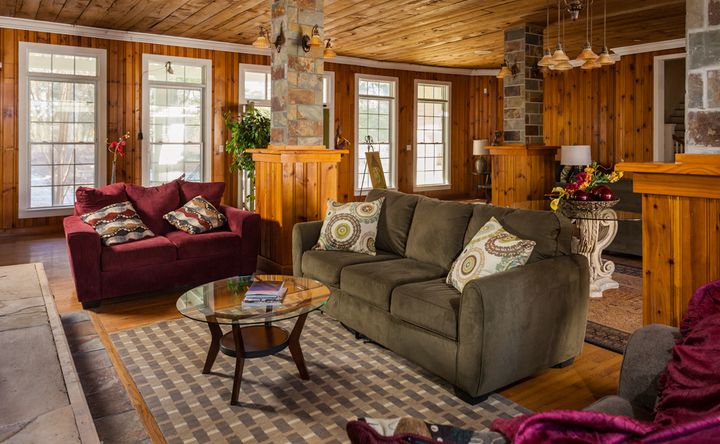 Amenities
A/C in Rooms
Towels
Free Parking
Coffee/Tea
Cafe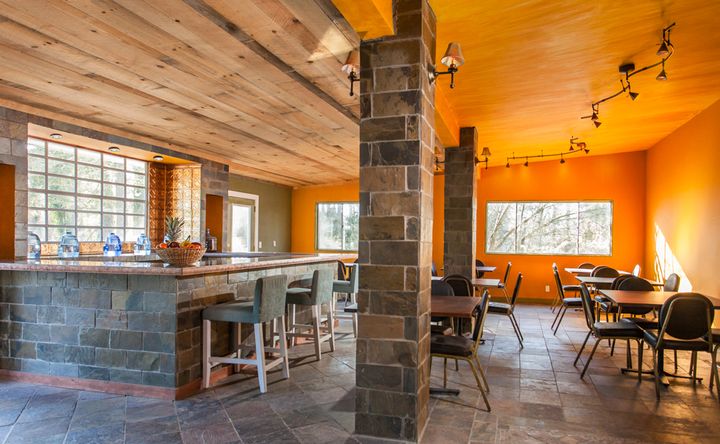 Menu Types
Vegan
Vegetarian
Gluten Free
Menu/Cuisine
Three delicious vegetarian meals per day are offered; there are always vegan and gluten free options served for those with dietary restrictions. You are also welcome to bring a snack to share if you wish. 
Breakfast typically includes cereal, hard-boiled eggs, fruit, bread, and rice cakes. Coffee is served at breakfast only. Lunch, which is the main meal of the day, consists of a protein, a grain, vegetables, and salad. A light supper of soup, with either salad or fruit, as well as some surprises, is offered each evening.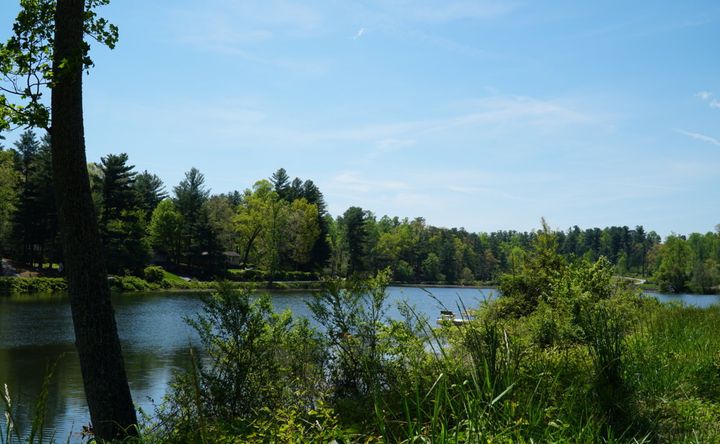 Directions
Heartwood is located at 159 Osceola Rd, Hendersonville NC 28739. We are approximately 20 minutes from the Asheville NC airport, and 2 hours from the Charlotte NC airport.
Reviews To review this event, visit the page for the venue or retreat leaders (above).
Similar Retreats You Might Like

Thank you!
We're glad you've joined our retreat community. See you around :)
Return to my event
×