Five Day Ayahuasca Initiation Special Promotion
Santuario Healing Center

Ongoing package (6 days / 5 nights)

$140.00 - Deposit on Promotional Retreat Price of $499 (includes all medicines, ceremonies, food, and accommodations)
About us
Register and Reserve Your Five Day Ayahuasca Initiation
At Santuario, you will experience a retreat unlike any other in the world. Set on a unique boiling river, the steaming "Shanay-timpiska," Santuario shimmers with the energy of the Amazon rainforest. Here you will experience the medicine pure and strong under the wise and kind care of Maestro Santiago Enrrique Melendez and Ayme Vargas and family. Our new Five Day Initations are a perfect introduction to a medicine path that is as powerful as it is subtle.
Travel and Pick up at Pucallpa Airport:
Santuario is an authentic traditional Amazonian plant medicine center situated off road in a highly unique geological site (a boiling river) in rainforest than requires a journey of 3-4 hours departing from Pucallpa. The journey there is an adventure by itself, involving a scenic drive in an all-terrain vehicle  down country roads, a half hour boat ride on the tranquil Pachitea river, and a 45 minute trek through the rainforest. We work with an independent guide team that can escort you in comfort and security. Please refer to the pages below for information how to plan for your retreat and the travel and guide costs.
Please go to the link below to Plan Your Trip:
http://www.santuariohealing.com/welcome-to-santuario/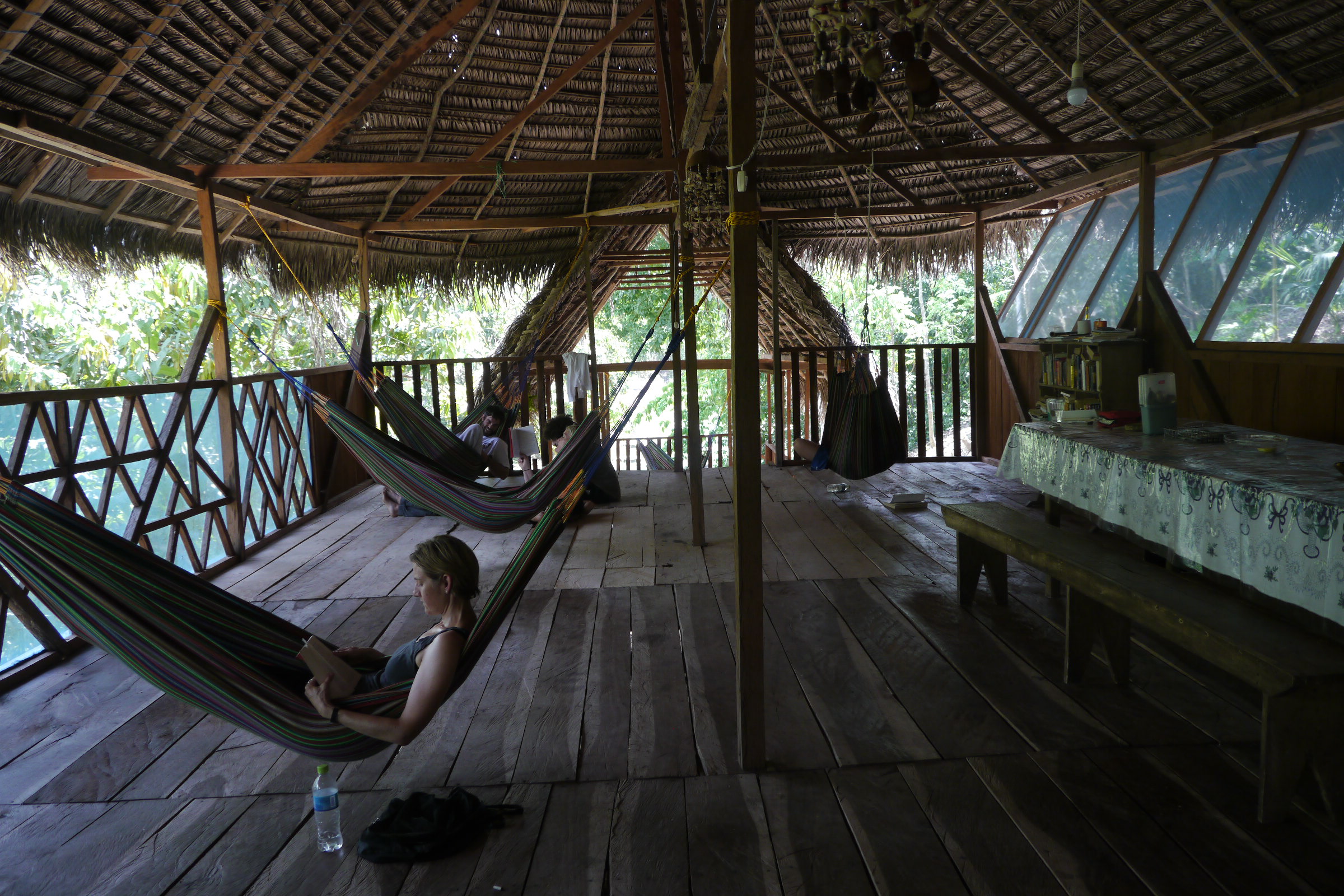 Arkana Arts, our New NGO and Conservation Project!
Arkana Arts
"WOW! Such a powerful shaman ! The Maestro and his family are so caring and loving people. They make you feel like at home. This place is magic and so beautiful! Attilo, D. "Santuario Healing provides a unique experience like no other! It is an otherworldly life changing experience set deep within the jungle near a boiling volcanic river." Melanie, M. "Amazing place! True healing can happen here!" Rasa, C.
---
Venue Highlights
Situated on the famous "boiling river of the Upper Amazon," Santuario Huishtin is a centre unlike any other in Peru for its unique beauty and magical environment. Here, the rainforest shimmers with energy and you will experience tranquility and the ability to go deep in your healing work not found any where in the world. Founded and run by the maestros and their family (Maestro Santiago Enrrique Paredes Melendez, his partner and wife Maestra Ayme Vargas, and brother Maestro Hegner Paredes Melendez) you will participate in authentic healing practices in the tradition of "vegetalismo" (plant spirit shamanism) in a safe and comfortable environment. Here the medicine is pure and powerful. Santiago Enrrique Paredes Melendez and his family have become renown in Peru for their knowledge of plant diets and Santuario has become the best place in Peru to commit to apprenticeships and long term, individualized study with Amazonian plant teachers.
---
Amenities
---
Menu Types
Vegan
Vegetarian
Pescetarian
Includes Meat
Gluten Free
Dairy Free
Nut Free
---
Menu/Cuisine
We serve the traditional Amazonian diet for working with plant medicines that involve rice, plantains, fish, eggs, and vegetables. We can accommodate your diet if you are vegan or vegetarian or require gluten or dairy free.
---
Accommodations
Santuario is a very peaceful and secure environment. Everyone has their own private room and bed (including bedding and towel) and mosquito net at the center. There are proper toilets and water is drawn from the boiling river for bathing. It is a natural, ecological environment that is profoundly beautiful and simple.
---
Directions
Pucallpa is the nearest city and airport. We work with professional and talented English speaking guides that will meet you at any location in Pucallpa and bring you to Santuario. Santuario is located approximately 3 hours outside of Pucallpa and requires a journey by dirt road, boat, and by foot through the jungle. The journey to Santuario is a fascinating adventure unto itself!
Thank you!
We're glad you've joined our retreat community. See you around :)
Return to my event
×