Returning to Nature Ganja Yoga Retreat
The Sentinel

May 17 - 20, 2019 (4 days)

King Room - $1,175.00 Queen Room - $950.00 Twin Shared Room - $920.00 Glamping - $680.00 Sentinel Camping - $635.00
About us
Open your heart and return to nature…
You are invited to return to yourself and nature in a healing 3-day retreat in the pristine Kootenays of Kaslo, BC May 17-20th 2019.
This retreat is for those wanting to recharge their batteries and come back to connecting to within. The retreat will be a balanced blend of gentle yoga and mindful movement, meditation, ceremonies, nutritious foods, nature walks, lake and forest time, music, and lots of free time to do what you please (kayaks, an outdoor hot tub, and a cozy bed await you)
The retreat will be elevated and enhanced with options for a variety of plant medicines. Cannabis will be offered as an option in different doses and varieties within a ceremonial setting in the cedar maloca. It is not mandatory to have any Cannabis, however, if you have never experienced Cannabis in a ceremonial setting, this is a powerful way to learn how to work with it to come into deeper states of consciousness. Some other plants that will be weaved into the magic will be Cacao, Sweetgrass, Blue Lotus, Mopacho, Sage and Palo Santo. 
Farm to table chef-prepared meals (some of it grown organically the land) will be shared on the patio overlooking the mountains and lake. Rooms are extremely comfortable with a variety of different sizes and options to share or tent is also available.
More info to come soon…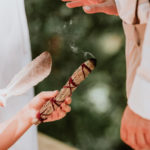 The retreat centre is warm, the rooms are lovely, the food and staff was great and the setting was soothing
---
Venue Highlights
The Sentinel is proud to be located on the shores of Kootenay lake with views of the stunning and powerful Purcell mountains. 180 º views from our Maloca a timber frame roundhouse where all our retreats and gatherings are held. We have breakout rooms and bodywork services such as acupuncture, reiki and massage available on site. Onsite gardens serve up the goodness we serve all our guests and the cedar hot tub and sauna are the perfect way to end your day in solitude or with friends.
---
Amenities
Free Wifi
Spa
Sauna
Towels
Free Parking
Kitchen
Hot Tub
Coffee/Tea
Cafe
Yoga Studio
---
Menu Types
Vegan
Vegetarian
Pescetarian
Ayurvedic
Includes Meat
Organic
Gluten Free
Dairy Free
Nut Free
---
Menu/Cuisine
We offer an array of colourful, nourishing and well-balanced meals lovingly made by professional chefs and consciously sourced from our organic, on-property garden.
FARM TO TABLE The Sentinel produces its own organic fruits and vegetables which are supplemented by local organic gardens.
The earth is our foundation for health – we know that the tomato on your plate was planted and nourished to its full potential by us.
LOCALLY SOURCED Meats are free range organic and prepared from our own suppliers, honey is from local bee keepers and vegetables are from our garden and local providers. Experience the connection while walking through our gardens.
MADE WITH LOVE Our most important ingredient is the love of those that have grown and prepared your meal – so your body can be nourished and be able do the work that is needed to be done on the planet.
A TASTE OF OUR MENU
BREAKFAST: Our signature "This is not oatmeal" combinations of nature's wellness berries including chia and goji berries –sesame seeds and dried fruits. Gluten-free. Farm fresh eggs of the day, served with freshly picked greens and herbs
Organic yogurts and honey & Applesauce muffins & Freshly baked bread every day
LUNCH: Fresh mixed garden salad, Quinoa lasagna with marinara sauce with Russian garlic and truffle oil
DINNER: Chicken Ancho (a specialty from our friends in Mexico) with roasted root vegetables & mixed grain salad OR our signature vegan curry with Sentinel garden pumpkin
TREATS: Peach cobbler
---
Accommodations
All our kings and shared twin rooms have stunning views of the lake and mountains like this one! Weather you are in a private luxurious king room or a shared twin, all our accommodation is clean and modern. Your ensuite has heated floors, a rain shower and amenities for your comfort. Fluffy white towels and crisp linens are waiting for you as you check into your room so you can relax and refresh.
---
Directions
When you see this sign you have arrived!
We are 50 minutes from Nelson BC and 15 minutes from Ainsworth Hot Spring & 7 minutes from Kaslo.
You can drive here from Vancouver in 9 hours and from Calgary in 8, these drives are beautiful in the summer time and especially if you are coming with a friend! Alternatively we are just a short 1 hour flight from either of these major cities, the closest airport is the Castlegar airport, which is 1.5 hours from our door!
Thank you!
We're glad you've joined our retreat community. See you around :)
Return to my event
×