Therapeutic Yin Yoga and (self) MyoFascial Roll and Release 100YTT in Fiji!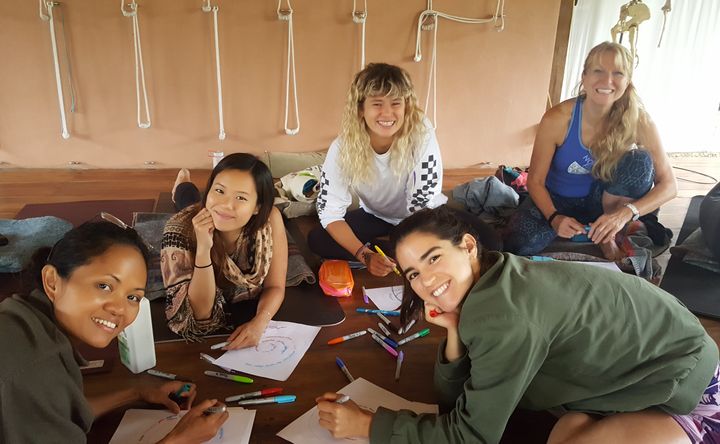 Schedule
The general daily schedule is as follows:
7-7:30 Meditation
7:30-8:20 Breakfast
8:30-11 Lecture and slide presentations
11-12:30 Roll and Release
12:30-3:20 Lunch Break
3:30-6:30 Lab and Therapeutic Yin Yoga
7:00 Dinner
About This Event
Samdhana Yoga's 100 Hour Yoga Teacher Training
The combination of these two modalities is becoming more widespread and popular amongst yoga students, fitness enthusiasts, surfers and other sport-specific groups.
From this course, you will gain extensive knowledge and embodiment of your own tissues and how to keep them healthy, strong and supple. You will leave the course ready and able to teach a 1-1.5 hour Yin Yoga class, MyoFascial Roll and Release class or a combination of the two.
This course is designed to:
Teach you how to understand and embody your own anatomy so that you can invite your students to do the sameProvide a strong foundation of knowledge on connective tissue (fascial) health, neuroscience and pain, mindfulness techniques, Chinese Medicine fundamentals as it applies to Yin Yoga, the six major myofascial meridians (anatomy trains)Teach you how to teach (Self) MyoFascial Roll and Release and Yin Yoga therapeutically both in group setting and one-on-one private clients
Course breakdown:
Our training meets approximately 7-8 hours a day. Our days will begin with meditation followed by breakfast.
Lectures will include hands-on (super fun), visual and partner work so that you have a solid base line of anatomical knowledge and familiarity. It is the only way to understand how to rehydrate fascia and also in recognizing skeletal variations in Yin yoga postures. It is also the only way you can turn around and teach your own students how to embody their anatomy without sounding too technical. It's paramount to understand anatomy and skeletal variations if you plan to teach Yin Yoga and/or Self MyoFascial Roll and Release techniques.With a deeper understanding and embodiment of anatomy, we move on to the theories of (Self) Myofascial Roll and Release and Yin Yoga. We review our anatomy by rolling out specific areas of the body, sequences that will melt adhesions and hydrate the fascia so that you regain mobility, enhance your proprioception, and down regulate your nervous system. The sequences are powerful and you can modify and add nuances appropriate for each practitioner.After introducing fascial mapping following the work of renowned rolfer, Thomas Myers, we then start to lay down a foundation of Traditional Chinese Medicine meridian lines that gets layered over the fascial mapping. Keep in mind these are two different systems with a lot of overlap, but it's useful to understand both.Periodic labs will examine skeletal variations both on images and on each other. This will help to illustrate the great range in structural mobility, or a lack thereof.All key Yin yoga postures will be introduced and explored in several ways. Variations and modifications will be discussed to illustrate variances in skeletal structure. Use of props will be exercised here.Anatomy of breathing will be discussed as we introduce our component on neuroscience and pain. Techniques on how to release the diaphragm and we will delve deeper into breath work to add a level of depth to your existing pranayama practice.Throughout the course we will have light discussion and journaling assignments revolving around yoga psychology, Taoist alchemy (Traditional Chinese Medicine), and Buddhist philosophies. We will introduce Qi and Meridian Theories, as well as Five Elements and the Taoist principles of Yin and Yang in greater detail.
Pricing:
We offer EARLY BIRD prices for this lovely, 2 week retreat training as follows:
If paid in full by September 30, 2018:
Triple accommodation:$US 2,895
Double accommodation:$US 2,975 Beach house/ $US 3,075 Poolhouse
Single accommodation:$US 3,350 Beach house/ $US 3,575 Poolhouse

If paid in full by November 30, 2018:
Triple accommodation:$US 3,095
Double accommodation:$US 3,175 Beach house/ $US 3,275 Poolhouse
Single accommodation:$US 3,550 Beach house/ $US 3,775 Poolhouse
If pail in full after November 30, 2018:
Triple accommodation:$US 3,195
Double accommodation:$US 3,275 Beach house/ $US 3,375 Poolhouse
Single accommodation:$US 3,650 Beach house/ $US 3,875 Poolhouse
>>Early bird prices are only honored if paid in full by the deadline date.
All-inclusive retreat package inclusions:
Tropical Fijian-style accommodation from check-in August 3 to check out August 17, 20183 organic meals a dayAll transport to and from airport on August 3 and 17 onlyTuitionStudent manual3 Pdf booksCertificate of Completion at the end provided you attend 100% of the course and teach a portion of a Yin yoga or MyoFascial Release class
Strict Refund Policies:
If cancel by October 5, 2018: $0 cancellation fee
If cancel by November 5, 2018: $750 cancellation fee
If cancel by December 31, 2018: $1500 cancellation fee
After January 1, 2019: THERE IS NO REFUND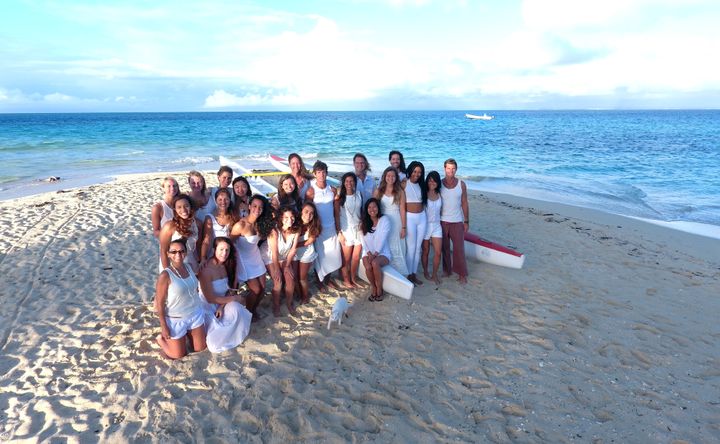 Venue Highlights
Savusavu is located on the south coast of Vanua Levu Island, and is known as "the hidden paradise of Fiji". Nestled in a deep bay, the gorgeous harbor town backdropped by emerald hills has a beautiful marina dotted with a growing waterfront of shops and cafes. However, Savusavu remains secluded and blissfully peaceful as the majority of the land is unkempt rainforest and rugged coastline waiting to be discovered.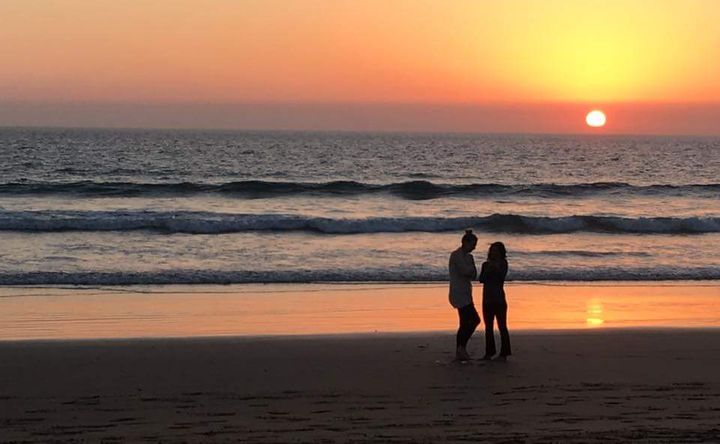 Accommodations
Daku Resort is a place of timeless magic. Tucked away from what little hustle and bustle there is, Daku Resort is a place to relax and enjoy the hospitality of the (always smiling) Fijian culture. It offers all the pleasures of a traditional bayside resort without the prices of 5-star resort life. With a mix of villas, houses and bures, the setting for this retreat training offers you a quiet, beautiful and lush tropical garden overlooking Savusavu Bay. With the sea directly in front of the resort, you are seconds away from either dipping your toes in the water, going for a swim or snorkeling along the local coral reef filled with thriving sea life. It's that combination of comfortable accommodation, good food, great setting and fabulous staff that has made Daku Resort Savusavu's top rated choice on Trip Advisor.
If you prefer the jungle, the mountain climbs up steeply behind the resort, affording magnificent views as part of an invigorating walk through the rainforest. Additionally, there are a myriad of activities to enjoy in the off time, incudling visits to Namena Marine Park, Waisali Rainforest Reserve, snorkel or dive at world famous Rainbow Reef (home to over 2,000 species of fish and over 200 coral), enjoy hot springs, waterfalls, pearl farms, tropical gardens or experience the cultural sounds, smells and tastes at any of the local markets.
Amenities
A/C in Rooms
Free Wifi
Pool
Towels
Restaurant
Fitness Center
Yoga Studio
Menu Types
Vegan
Vegetarian
Pescetarian
Meat
Gluten Free
Dairy Free
Nut Free
---
Cancellation Policy
100% deposit refund for cancellation 60+ days before event.
50% deposit refund for cancellation 30-59 days before event.
0% deposit refund for cancellation 0-29 days before event.
The remaining balance (total price minus deposit) is due upon arrival.
Get full details...
Reviews To review this event, visit the page for the venue or retreat leaders (above).
Similar Retreats You Might Like

Thank you!
We're glad you've joined our retreat community. See you around :)
Return to my event
×