A breath of fresh air Retreat
Morna Retreats Ibiza

Apr 13 - 19, 2019 (7 days)

Ananda Mega Suite - Quadruple Occupancy - €1,511.00 Bhakti Solo Occupancy or Friends Sharing - €2,633.00 Shakti – Luxury Shared Suite - €1,720.00 Shiva - Luxury Shared Suite - €1,720.00 Yang Twin Sharing -…
About us
A breath of fresh air – Ibiza 2019
Founder of Nixercise, Nix, a fully qualified personal trainer with a holistic and refreshingly realistic approach to exercise and nutrition and Kim a fully qualified garden designer have joined hands to bring you their Ibizan Retreat to relax restore reconnect retreat and breathe.
An all inclusive week of fitness, great food laughter and relaxation to re-set and re- charge in one of Ibiza's most stunning villas. There will be high intensity outdoor fitness sessions to raise the heart rate, power walks down to one of Ibiza's best kept secret beaches, relaxing stretch sessions overlooking the ocean, luxurious pampering, Ibizan sunsets, delicious food to nourish and lots of laughter. For those who like swimming, we have our own pool alternatively, we have a quiet private beach only 20 minutes walk away. You will be able to do as much or as little as you wish.
Places are limited
Secure your space 

You can secure your space by paying a £500 non-refundable deposit. All our prices are inclusive of VAT,  Tourist Tax and liability insurance. The final balance will be due 12 weeks prior to your retreat start date (19th January 2019).
What your Retreat Includes
6 nights full board accommodation at the outstanding luxury Villa, Can Shui
Welcome drinks and healthy canapés on arrival
Unlimited water and teas
All food is locally sourced healthy, vegan, gluten & refined sugar free, and prepared by our very own exceptional private chef
Daily Fruit and Snacks
Daily healthy and healing juice or smoothie
Daily housekeeping including towels and organic shampoo & conditioner
Group Airport Transfers at a designated travel time
Daily Nixercise fitness session
Daily Nixercise stretch session
1 x Interactive cookery workshop with the Can Shui chef
1 x crystal healing workshop
Guided Meditation Walk to Ibiza's best kept secret beach
One free day to include a delicious take away picnic for an excursion, a beach day or simply sitting by the pool followed by a free evening to explore the many culinary delights of the island
Not included
Flights
Airport Transfers if unable to join group transfers
Extras available 
Luxury treatments to include reflexology, massage, reiki, organic facials, and other healing therapies, please ask!
Evening kayak excursion
Travelling alone?
Please do not worry, most of our guests travel alone. At Nixercise we want you to experience your retreat as a 'team'. Regardless of whether you come on your own or with someone, this week is all about creating lasting memories together as part of a group.
If you need guidance with rooms please do not hesitate to contact us, our team is always on hand.  Just send us an email and we will assist you in any way possible.
To secure your space a deposit of £500 (non-refundable). The final balance will be due 12 weeks prior to the retreat start date (19th January 2019). Payment is via bank transfer and will guarantee your space.
Cancellation
In the event of cancellation payments are non-refundable unless your place can be filled by another guest.
A bit about Nix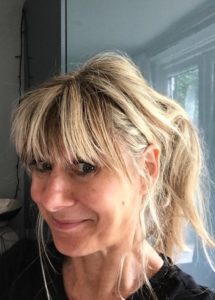 'I qualified as a personal trainer in my mid-40s and started Nixercise in 2008. I am 54 with a daughter in her early 20's. What I particularly love about my work is to see clients who claim to 'hate' exercise, change not just their bodies, but their minds too.  I encourage all clients to cut down on sugar, over-processed foods and alcohol.  I work with clients in groups and individually and believe strongly in keeping life simple, life is complicated enough! I am so excited to be joining hands with Kim Broster, client and good friend, to bring you our exciting venture, The Nixercise Retreat – a breath of fresh air.
A bit about Kim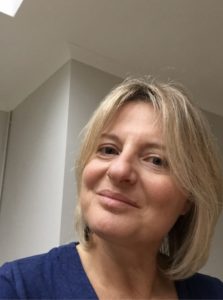 http://www.nixercise.co.uk/retreat#
Contact Number: 07985 282789 and 07917 793205
Thank you!
We're glad you've joined our retreat community. See you around :)
Return to my event
×