Transformational Breath® Seminar – Mexico
Respiremos
Casa Azul de Tepoztlán Prolongación Progreso No. 4 Pueblo de Santiago Tepetlapa Tepoztlán, Morelos 65526

Jul 5 - 10, 2019 (6 days)

$2,051.00 - Program Price, includes tuition, materials, room and board.
About us
Have you ever felt there is more to life? More joy, more health, more productivity, more passion, more belonging?
Or perhaps you feel there should be less? Less stress, less anxiety, less pain, less confusion?
We have all felt that way, we may also feel we have the power to create more of the good and get rid of the bad, we just can't quite figure out how.
What if I told you the key to all that is within your reach and there is scientific proof that supports this?
If you knew for a fact you could have more energy, more joy, less stress, less anxiety, live healthier and belong to a thriving global community of people being the best possible version of themselves and living joyful fulfilling lives, would you be intrigued?
Join us for The Transformational Breath® Seminar a 6-day Personal Transformation Program that covers Levels I, II and III.
Learn why how you breathe is so important, and how by simply changing your breathing pattern you can change your life.
This program promotes powerful personal transformation of the physical, mental/emotional, and spiritual aspects. Amazing shifts in health, awareness and well-being are experienced using the breath and other powerful modalities.
We will start the mornings with a short breathing and meditation exercise. Followed by study time to learn the theory behind the Transformational Breath® practice and work with other supportive modalities that help the process. The supportive modalities, help us work with our conscious toughs and ideas, improve our communication skills and help us see beyond the conflicts  in our lives.
One of the main goals of the Seminar is to empower everyone to work on their own. At the end of the training you will be able to give yourself sessions and continue with your process individually.
This program is residential, we will be enjoying healthy home cooked meals, special dietary needs can be accommodated upon request.
Classes will be bilingual English/Spanish.
About the venue:
La Casa Azul is our home away from home, this is the 4thyear we will work at this amazing venue, we could not ask for a more beautiful location or more dedicated staff, they truly do make us feel welcome year after year.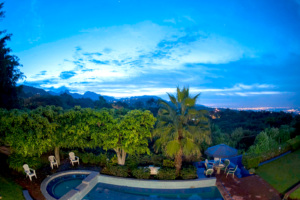 Located in the magical town of Tepoztlan. This town is located at the foot of the Tepozteco Mountain its architecture, cobblestone streets, the bright colors of the flowers, and the warm weather will make you forget about stress. Take a walk through the market, visit the beautiful former Convent of the Nativity and experience an adventure at El Tepozteco National Park, where its fauna and flora will make you forget about the world and fill you with vitality. Tepozteco Mountain is so mystical that it is almost purifying, and its summit offers a great view of the small temple built for the god Tepoztecatl.
---
Menu Types
Vegan
Vegetarian
Includes Meat
Organic
Gluten Free
Dairy Free
Nut Free
Thank you!
We're glad you've joined our retreat community. See you around :)
Return to my event
×