Soul Food: A Creative Celebration of Freedom & Authenticity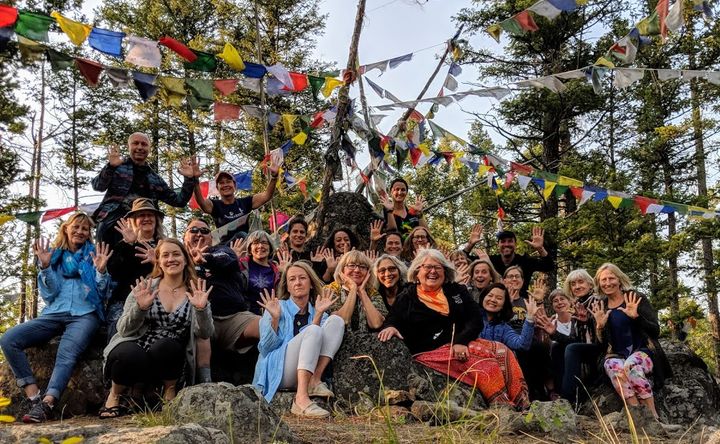 Event Highlights
Carie will organically weave our morning and afternoon classes throughout the week from her signature eclectic blend of Freedom Yoga and other elements: lively group discussion, meditation, creative asana (guided and also freeform), journaling, storytelling, art, mantra and chanting, deep relaxation, plus a soul-freeing dance-fusion practice she has created called Bhakti Moves. The asana (yoga poses) will be easy and appropriate for all levels. In fostering a safe, easy, open space for students to tune to their teacher within, Carie inspires students to color outside the lines, release comparison, and bravely be the ones we are waiting for.
In between classes and fantastic meals, you'll have ample leisure time to feed your soul with a feast of options: kick back and rest, swim in the spring-fed lake, paddle a canoe or kayak, savor the incredible bodywork, take a relaxed stroll or a vigorous hike around the nurturing wide open space in and around the Ranch.
About This Event
Pause. Step out of the overwhelming busy-ness and the draining pull of constantly focusing on everyone and everything else. Relax back into your center point, drop anchor in your deepest truth, and let your natural joy and childlike wonder come back to the surface. Give yourself permission to play, to let go of rules, to lighten up, and to rediscover and celebrate who you really are. Come alive and feed your soul with the deeply healing, profound freedom of being you, fully, and bravely shining that out into the world.
Feathered Pipe is thrilled to welcome our long-time friend, senior Freedom Yoga teacher Carie Garrett for her third retreat at the Ranch – a sublime and soulful week of laughter, community, creativity, and open-hearted authenticity. Freedom Yoga is the art of living a guided-from-within life and is built on the foundation of inner listening, courage, and deep self-trust. It's a creative practice that involves following the feeling of rightness wherever it leads, daring to do as each of us is guided to do, both on the mat, and most importantly, in our lives.
Join us for this joyful week of shared inquiry into truth, while supported and encouraged by Carie's heart-centered approach. Together, we'll help each other cultivate the skills that make it easier to be ourselves, trust our inner guidance, and follow our passion into what makes us come alive.
*28 Yoga Alliance Continuing Education Program credit hours are available for this retreat.
"Don't ask yourself what the world needs. Ask yourself what makes you come alive, and go do that, because what the world needs is people who have come alive." ~ Howard Thurman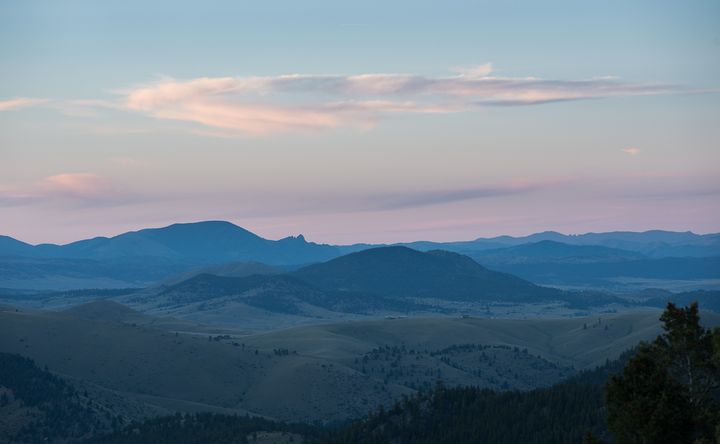 Venue Highlights
Located outside of Helena, Montana, the Feathered Pipe Ranch is nestled in the pristine Northern Rocky Mountains at an elevation of 5,000 feet. We are surrounded by the Helena National Forest – almost a million acres of mountainous wilderness. The Ranch provides a spacious but still intimate setting for wandering, bird watching, aspen-tree gazing, swimming and canoeing on our pretty spring-fed lake, and seeing all manner of wildlife.
Deer freely roam the ranch, with beaver, muskrat, mallard ducks and trout populating the lake. Moose and bear occasionally visit, though largely keeping their distance and wishing to be simply let alone. Large herds of elk roam the high alpine grasslands with rare sightings of wolves and mountain lions in the surrounding wilderness areas. At night, owls and Whip-poor-wills softly usher you to sleep. And in the morning, a chorus of birds make the forest a cathedral urging the sun to rise welcoming in the new day.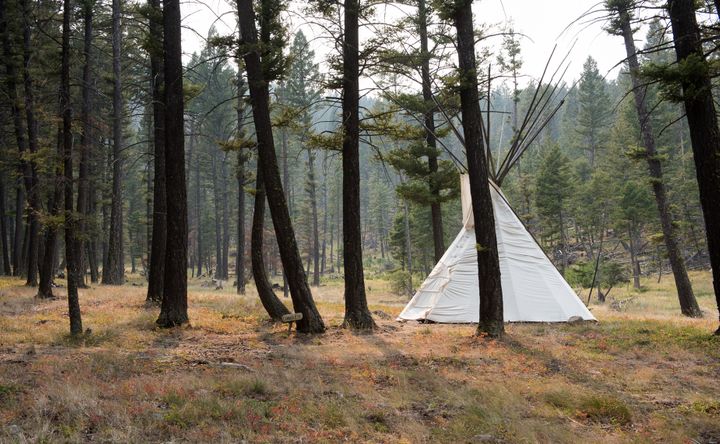 Accommodations
Our lodging options offer the finest in rustic comfort. Indoor and outdoor choices include a variety of private or shared accommodations ranging from chalet-style rooms and cabins to tents, tipis and yurts nestled in the forest.
After retreat registration, Feathered Pipe office staff will contact you to confirm your lodging preference. Accommodations include all meals and use of all amenities – our bathhouse, sauna, hot tub, as well as all the Feathered Pipe Ranch facilities and grounds.
Accommodations exclude massage and bodywork. Our massage and bodywork staff will greet and introduce themselves at orientation, right after dinner on arrival night. You may sign up for appointments then as their schedules for the week typically fill up quickly. After that, you can saunter off to the sauna or the hot tub to relax and snuggle in to your lodging for the night knowing you have begun one of the most beautiful weeks possible.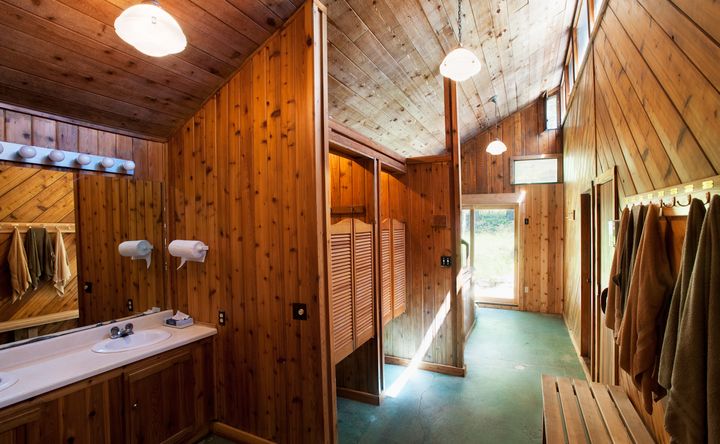 Amenities
Free Wifi
Spa
Sauna
Towels
Free Parking
Kitchen
Hot Tub
Coffee/Tea
Restaurant
Yoga Studio
House Keeping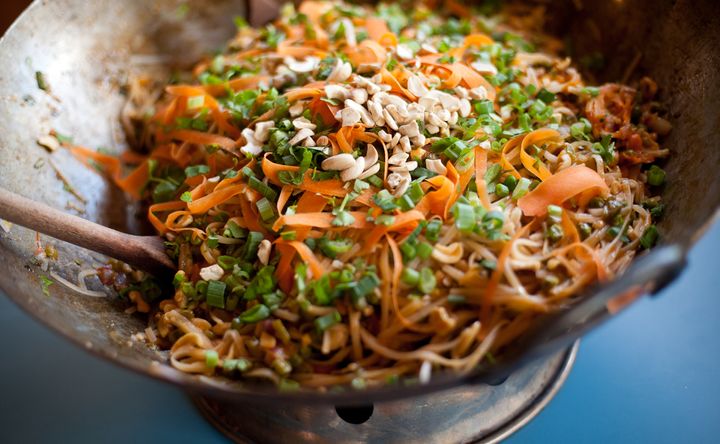 Menu Types
Vegan
Vegetarian
Pescetarian
Ayurvedic
Meat
Organic
Gluten Free
Dairy Free
Nut Free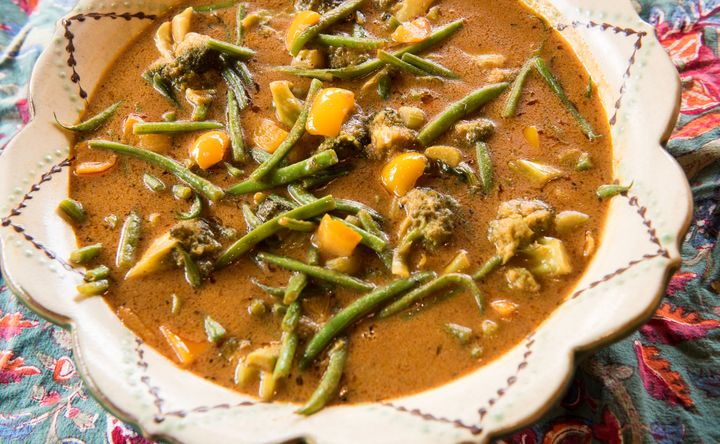 Menu/Cuisine
If the spirit of the ranch is captured anywhere, it's most definitely in the kitchen that's attached to the Main Lodge. Our specialty is wholesome, natural food using recipes from all over the globe. We strive to use whole, organic ingredients prepared with a commitment to health and well-being. Whenever possible, we use locally grown and raised organic food sources to support a sustainable, healthy community.
The Feathered Pipe staff pours great love and care into the preparation of every one of our guest meals. If you have any special dietary needs or restrictions, simply let us know when you fill out the guest information form before your arrival. We'll make sure you have all the healthy, delicious fare you need for every meal.
Directions
To which airport should I fly?
We recommend the Helena Regional Airport for those coming to retreats and programs at the Feathered Pipe Ranch. Direct flights into Helena currently originate in Salt Lake City, UT (Delta Airlines), Denver, CO (United Airlines) and Great Falls, MT (Alaska Airlines).
We strongly suggest that you book your flight to arrive on Friday (a day early) and enjoy a night in beautiful downtown Helena, as unfortunately it is not uncommon for the major airlines, particularly out of Salt Lake City and Denver to overbook flights to Helena. That being said, travel insurance is recommended.
Airlines fly in from all parts of the country on a regular basis, with Delta serving those flying from the East Coast, Midwest, Mountain and West Coast via their Minneapolis and Salt Lake City hub, United Airlines serving passengers from all over via the Denver hub, and Alaskan Airlines serving West Coast flyers via their Seattle hub.
Missoula International Airport and Bozeman International Airport are also feasible points of arrival but will require a two hour commute via bus or auto that you will need to arrange yourself. For those interested in art and cultural events, Missoula might be the place to spend a few extra days. If you are planning to go to Glacier National Park consider Great Falls, and Bozeman if you wish to spend some extra time in Yellowstone National Park.
If you are coming for a Blacktail Ranch retreat, we suggest that you arrive either at the Helena Regional Airport or Great Falls International Airport as the Blacktail is about an hour's drive from either airport. Note: Shuttle service only available from Great Falls for Blacktail Ranch retreats.
How do I get from the airport to the Ranch?
For those coming for a Feathered Pipe Ranch retreat, we meet flights at the Helena Regional Airport, offering shuttle service for $65 roundtrip. For those coming to a Blacktail Ranch Retreat, we offer roundtrip shuttle service from Great Falls International Airports for an additional charge of $100.
Our driver will meet you at baggage claim wearing a Feathered Pipe t-shirt. We are now grouping some pick-ups, so you may have a 30 minute wait. Please contact the office at (contact info blocked) or call (contact info blocked) to arrange and confirm pick-up.
If you prefer to arrive early and stay in Helena, we will contact you at your hotel to arrange your pick-up. There is plenty to do and see in Helena. Contact our local Chamber of Commerce at (contact info blocked) or (contact info blocked). Helena is half way between Yellowstone and Glacier National Parks (3 hours by car in either direction), so you might consider coming a few days early or staying a few days after your retreat to take in one or both of the country and world's true natural treasures!
How do I get there if I'm driving?
From Great Falls: Take I-15 to the Helena Cedar Street exit and follow signs to Hwy 12 toward Missoula through town. Eight miles from the west edge of town look for the "Colorado Gulch" sign – we are at the very end of this road, about 5 miles in. You'll see rolling lawns, a small lake, and the main lodge on your right. Pull into the parking lot and walk down to the lodge.
From Bozeman: Take Hwy 12 to Helena and stay on it through Helena, following signs to Missoula. Eight miles from the west edge of town look for the "Colorado Gulch" sign – we are at the very end of this road, about 5 miles in. You'll see rolling lawns, a small lake, and the main lodge on your right. Pull into the parking lot and walk down to the lodge.
From Missoula: Take I-90 East toward Butte, then exit 174 to merge on to US-12 E toward Garrison/Helena. Continue on US-12 for 37.7 miles and look for the sign for "Colorado Gulch" and turn right. We are at the very end of this road, about 5 miles in. You'll see rolling lawns, a small lake, and the main lodge on your right. Pull into the parking lot and walk down to the lodge.
From Butte: Take I-15 to Helena and take the first exit into Helena, which will put you on Hwy 12. Follow the signs to Missoula. Eight miles from the west edge of town look for the "Colorado Gulch" sign – we are at the very end of this road, about 5 miles in. You'll see rolling lawns, a small lake, and the main lodge on your right. Pull into the parking lot and walk down to the lodge.
---
Cancellation Policy
All deposits are non-refundable.
The remaining balance (total price minus deposit) is due upon arrival.
The remaining balance is non-refundable once paid.
Get full details...
Reviews To review this event, visit the page for the venue or retreat leaders (above).
Similar Retreats You Might Like
Jul 9 - 16, 2021 (8 days)

Jul 30 - Aug 7, 2021 (9 days)

Aug 27 - Sep 4, 2021 (9 days)

Aug 20 - 28, 2021 (9 days)

Thank you!
We're glad you've joined our retreat community. See you around :)
Return to my event
×