Transylvania Hiking & Yoga Retreat
Akasha Wellness Retreat

Sep 6 - 11, 2019 (6 days)

Double Room - Private - €1,447.50 Queen Room - Private - €1,697.50 Twin Room - Sharing - €947.50
About us
6 Days of fun activities in Transylvania
For those that like activities this is a retreat packed with them, and some added relaxation which you will indeed need. You may see them in our photos but our retreat overlooks the Piatra Craiului Mountains, a mountain range in the Southern Carpathians. In Romanian "Piatra Craiului" means "Prince's Stone". The Piatra Craiului mountains form a narrow and saw-like ridge, which is about 25 km (16 mi) long. The highest elevation in the massif is the "Vârful La Om" at 2,238 metres (7,343 ft), the "OM" peak.
Hence, we're going to attempt to summit the "OM" peak in 1 day. This is a both challenging and rewarding climb done at a steady pace with an experienced mountain guide. On your way up the mountain you may spot some wildlife, and incredible views!
These mountains are also quite famous as you may have seen them in the movie "Cold Mountain" which was shot not too far away from us. If it's good enough for Nicole Kidman, it's good enough for us.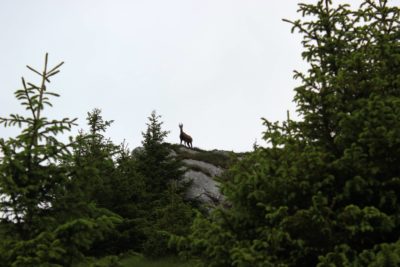 Included:
1 x full Day Guided Hike to the top of the "OM" Peak, over 2238m above sea level with packed snacks & lunch
Visit to Dracula's Castle in Bran & Bear Sanctuary
1 complimentary 30 minute massage
Twice Daily gentle yoga sessions to warm up in the morning and stretch in the evening, Vinyasa & Yin Yoga by two different teachers, all classes suitable for beginners & intermediates
3 Daily healthy plant based meals all organic and local produce, nutritionally balanced, varied & delicious!
All drinks on retreat, cold pressed juices & smoothies, filtered water & organic detoxifying teas
5 nights accommodation in boutique rooms with en-suite bathrooms and glorious mountain views
Introduction to yoga philosophy and practice through dedicated workshops
Enjoy hiking, nature & forest walks, reading & relaxing in our common spaces
Group activities, cinema & library, creative arts & crafts
Unlimited Jacuzzi Hot Tub & Sauna, traditional & infra-red
Optional Spa Massage Therapy & Salt Herbal Bath Soak Rituals
Pick up & Drop Off to & from Brasov City
Integrative Medicine & Nutrition support from Medical Doctors.
Skill level
Beginner & Intermediate
You will need to bring
Good Hiking/trekking waterproof shoes and walking sticks if you have them
Waterproof clothing
Water bottle & Small Backpack.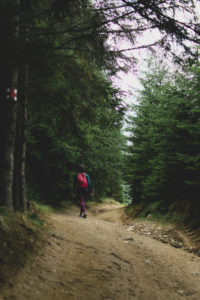 RETREAT PROGRAM
Day 1 Arrival Day
16.00PM – 18.00PM Arrival & Registration
18.00PM – 19.30PM Evening Yoga & Meditation Practice
19.30PM – 20.30PM Candlelit Dinner 
20.30PM – Opening Circle & Retreat Presentation
___________________________________________________
DAY 2, 3, 4, 5 Full retreat Days
7.30AM – Wake Up
8.00AM – 9.30AM Morning Yoga, Pranayama & Meditation Practice + Charkra Juice
9.30AM – 10.30AM Breakfast
10.30AM – 14.00PM Free Time & Spa Therapies*
14.00PM – 15.00PM Lunch
15.00PM – 18.00PM Free Time & Spa Therapies*
18.00PM – 19.30PM Evening Yoga & Meditation Practice
19.30PM – 20.30PM Dinner
21.00PM – Optional Group Activity*
___________________________________________________
DAY 6 Departure Day
7.30AM – Wake Up
8.00AM – 9.30AM Morning Yoga, Pranayama & Meditation Practice + Charkra Juice
9.30AM – 10.30AM Breakfast
10.30AM – 11.00AM Closing Circle & Departure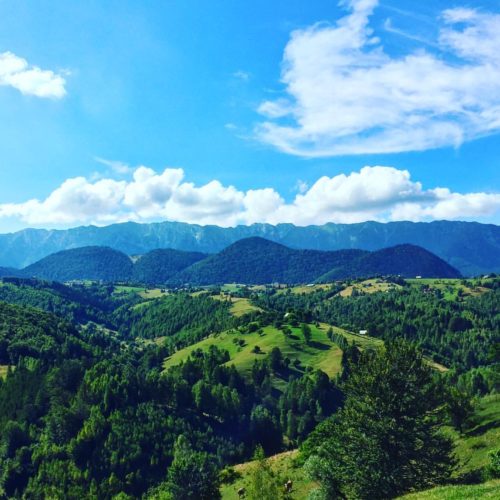 Good to know
We can't accommodate children on retreat unless on specialised retreats for children as well. We welcome participants over 18 years of age.
Accommodation is in individual bedrooms each with en-suite bathrooms. Some bedrooms can be shared with other guests on retreat ( Twin Sharing Rooms) or on a Private Basis ( Double Room Private & Queen Room Private)
We provide all Yoga Mats & Props however you can also bring your own if you prefer.
Weather in the mountains can be unpredictable if you plan to go walking in nature please bring warm clothing & waterproof shoes.
Optional Evening Group Activities include Movie Nights, Group Games, Hang Out Nights, Kirtan Nights & more.
During Free Time & Spa Therapies you are free to spend your time as you want to, Massage Therapies and Salt Baths are booked & paid for separately please see our Spa Menu.
We practice a Digital Detox Retreat, this is to allow your mind to disconnect from the overload of digital communications and listen more deeply to life, connect with others on the retreat and live in the present moment. We provide a Guest access computer for use during the retreat. On Departure Day we will gladly provide Wifi access to get in touch with your friends & family or to share your photos on social media.
Every morning until breakfast time and one full morning until noon we practice a silent retreat, this is a powerful tool to connect with yourself, pick a good book and explore the true benefits of being on retreat. This is YOUR time.
Optional Activities whilst at AKASHA R/E.TREAT are:

Reading, Painting, Colouring, Creating in our creative corner.
Skiing in the winter we can assist with transport to the nearest skiing slope 30min away.
Horse Riding with local trained horses, from €25 / hour
Hiking in the mountains and local valleys
Nutrition & Lifestyle Medical Screening support from Medical Doctors as part of our team.
Thank you!
We're glad you've joined our retreat community. See you around :)
Return to my event
×