Transylvanian Wine Tasting & Yoga Retreat
Akasha Wellness Retreat

Aug 2 - 7, 2019 (6 days)

Double Room - Private - €1,422.50 Queen Room - Private - €1,672.50 Twin Room - Sharing - €922.50
About us
We love Yoga  & We love Wine, are you with us?
If It's a yes, you're in for a re/treat.
Transylvania or even Romania may not be known for it's wine outside our little country, and that needs to change. We're doing our part in promoting what we believe is a culture of making wine on par to that of France, Italy or Spain. We've invited a local sommelier to explain a little about what why and how wine is made here in Romania, the different textures, colours & tastes of different regions of Romania that we believe are a must try.
And because with wine comes food,  you'll also enjoy a 3 course menu with each wine tasting complete with nut cheeses & canapes.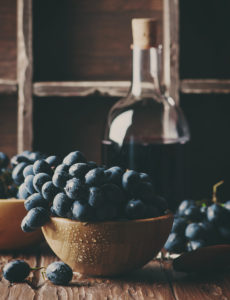 Included:
2 x Wine Tasting evenings including a selection of the finest Romanian wines, complete with 3 course plant based menu.
1 complimentary 30 minute massage
Twice Daily Yoga Practice, in the mornings to energise & awaken and evenings to relax & restore, all classes are taught in English by international qualified instructors and suitable for beginners & advanced.
3 Daily healthy plant based meals all organic and local produce, gluten & dairy free, nutritionally balanced, varied & delicious!
All drinks on retreat, cold pressed juices & smoothies, filtered water & organic detoxifying teas.
5 nights accommodation in boutique rooms with en-suite bathrooms and glorious mountain views
Introduction to yoga philosophy and health coaching
Enjoy hiking, nature & forest walks
Group activities, cinema & library, creative arts & crafts
Unlimited Jacuzzi Hot Tub & Sauna ( traditional & infra-red)
Optional Spa Massage Therapy & Salt Herbal Bath Soak Rituals
Pick up & Drop Off to & from Brasov City
Integrative Medicine & Nutrition support from Resident Medical Doctors.
Skill level
Beginner & Intermediate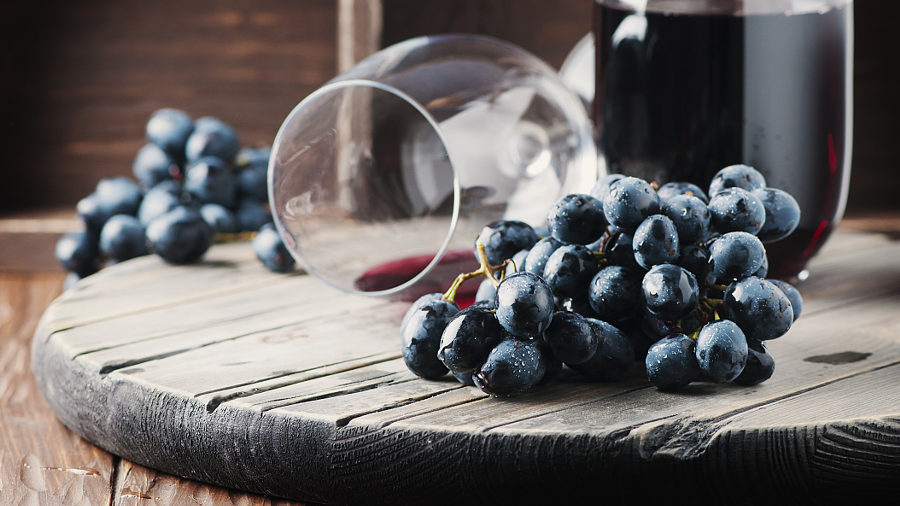 About Romania's wine making culture
Given the strong Southern European influence in Romania's past, it is no surprise that wine has played a significant part in Romanian culture at various points. Wine and vine production pre-date even the Romans here in Romania; there is archaeological evidence that viticulture has continued here almost uninterrupted for almost 6000 years. If Romania's history doesn't automatically suggest it as a likely wine-producing nation, its location does. It occupies much the same latitudes as France's key wine regions.
Our little country boasts four wine-making regions. The Murfatlar region lies near the Black Sea and enjoys 300 days of sunshine a year. The area produces sweet wines. Farther north and inland, the Cotnari area also produces sweet wines and was a favorite of Stephen the Great, a 15th century Moldavian ruler who even had roads paved to the area to transport the fine wine. The Tarnave wine regions sits in Transylvania, where the high altitude produces fruity, acidic wines. In the south, the Dealu Mare region extends over the sub-Carpathian Hills and is known for its red wines.
Since the 19th century, winemakers from France, Italy and Germany have invested in Romanian vineyards. They introduced their traditional grapes, such as those used to make merlot, cabernet sauvignon, chardonnay and sauvignon blanc, all of which now are produced in Romania. But native Romanian grapes also produce distinctive Romanian wines that are popular with locals and tourists alike. Grape varieties include francusa, feteasca alba, tamaioasa, feteasca neagra and babeasca grapes. Winemakers create both dry and sweet wines and feature many fruity, full-bodied varieties. Cadarca, a popular deep-red wine with a clove taste once was the official wine of the imperial court of Vienna in the 18th century.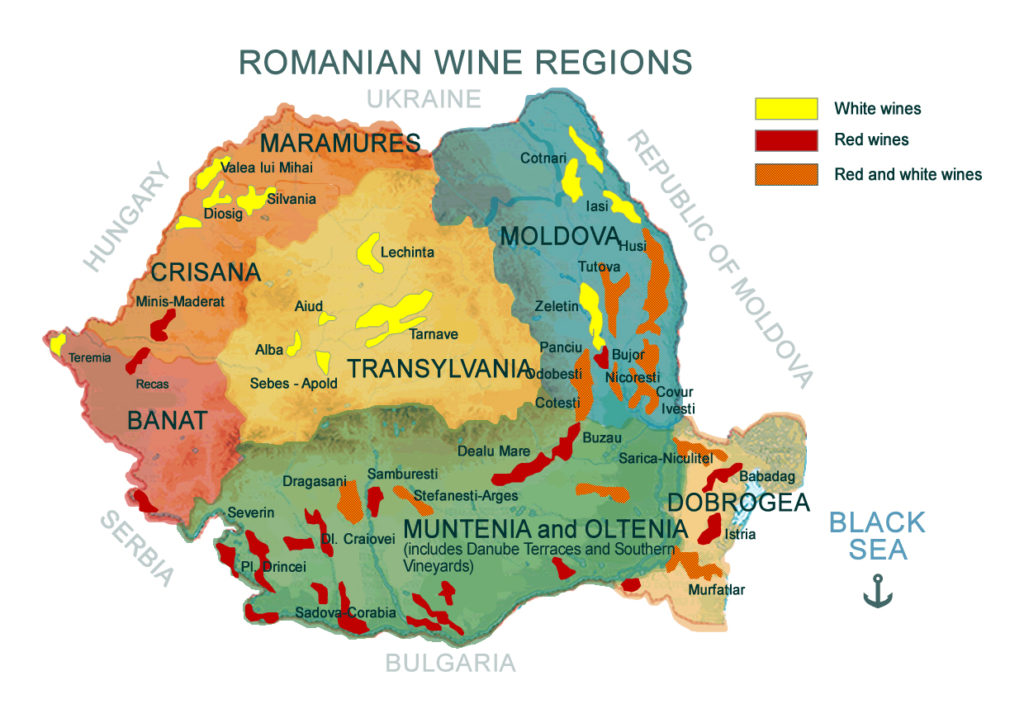 RETREAT PROGRAM
Day 1 Arrival Day
16.00PM – 18.00PM Arrival & Registration & first chakra juice + Centre Tour
18.00PM – 19.30PM Evening Yoga & Meditation Practice
19.30PM – 20.30PM Candlelit Dinner
21.00PM – Optional Group Activity*
___________________________________________________
DAY 2, 3, 4, 5 Full retreat Days
7.00AM – Wake Up
7.30AM – 9.00AM Morning Yoga & Meditation Practice 
9.00AM – 10.00AM Breakfast 
10.00AM – 14.00PM Free Time & Spa Therapies*
14.00PM – 15.00PM Lunch
15.00PM – 18.00PM Free Time & Spa Therapies*
18.00PM – 19.30PM Evening Restorative or Yin Yoga Session
19.30PM – 20.30PM Dinner
21.00PM – Optional Group Activity*
___________________________________________________
DAY 6 Departure Day
7.00AM – Wake Up
7.30AM – 9.00AM Morning Yoga & Meditation Practice
9.30AM – 10.30AM Breakfast
10.30AM – 11.00AM Closing Circle & Departure
Good to know
Participants must be min age of 18 unless previously agreed.
Accommodation is in individual bedrooms on a single or double occupancy ( friends or a couple sharing a large queen bed) or twins sharing with other guests on retreat.
We provide all Yoga Mats & Props just bring an open mind.
Health or Travel Insurance is the responsibility of the guest.
Weather in the mountains can be unpredictable if you plan to go walking in nature please bring warm clothing & waterproof shoes.
Morning Practice consists of 90 minutes of yoga asana & pranayama and 30 minutes sitting meditation or chanting.


Evening Practice consists of 60 minutes of yoga and pranayama and 30 minutes sitting meditation.

During Free Time & Spa Therapies you are free to spend your time as you want to, Massage Therapies and Salt Baths are booked & paid for separately please see our Spa Menu.
We practice a Digital Detox Retreat, this is to allow your mind to disconnect from the overload of digital communications and listen more deeply to life, connect with others on the retreat and live in the present moment. We provide a Guest access computer for use during the retreat. On Departure Day we will gladly provide Wifi access to get in touch with your friends & family or to share your photos on social media.
Optional Activities whilst on retreat are:

Horse Riding with local trained horses from €25/hr
Hiking in the mountains and local valleys with a local guide, price on request
Nutrition & Lifestyle Medical Screening with the Resident Medical Advisor
Thank you!
We're glad you've joined our retreat community. See you around :)
Return to my event
×