The 7-Day City Detox Workshop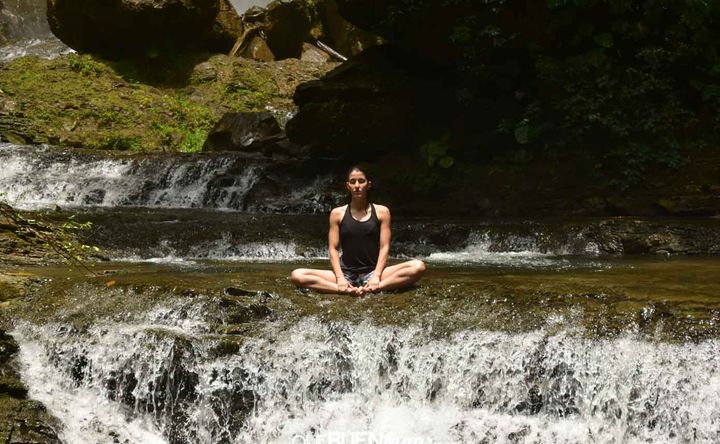 Event Highlights
We love city life.
However, the ongoing exposure to traffic, noise, internet, parties, computers, cell phones, lights, people, and concrete walls can get a bit tiresome and exhausting. Although we seem to be connected 24/7, we end up feeling lonely and a bit drained.
Constantly bombarded with flashy ads, bad news, consumerism, pop music & movies, social media and self improvement, we lose touch of what matters to us as human beings. We become desensitized and spend too much time obsessively thinking and too little time feeling.
In the end, we drown out our own intuition and gut feeling by keeping busy, all the time.
We believe that the answer is not self-help, but a radical detox from the city.
Who is this workshop for?
We've designed it specifically for people
- seeking to live simpler, cleaner lives
- thinking in loops all the time without making progress
- feeling stuck living in stories of the past
- thriving to make a career in the arts or any creative calling
- feeling disconnected and lonely despite constant connection
- wanting to enhance their awareness of the present moment
- needing a break from life as it is
- desiring deeper, more nourishing relationships with other people
Who is it not for?
We don't recommend it for people
- wanting an external authority or guru to change their lives
- strictly attached to their own beliefs about how the world should be
- who can't be without screens, devices and creature comforts for a week
When in doubt, just reach out to us and have a chat.
This is a workshop in simplicity.
We want you to leave with less than you came with. We want you to regain trust in your own intuition and the power to say no to things that are not benefiting you in leading the life of your choice. We want you to give up all false conceptions about yourself and get out of your head and back in touch with your surrounding and fellow participants.
To that end, we are all going to give away our phones, computers, and other electronic devices. We will leave behind alcohol and all other stimulants for the time of the workshop, including coffee.
(note: both facilitators love coffee and drink alcohol, we're not purist of any kind. This text is written on a computer, too. But we also know the importance of leaving those things behind for a while to reconnect to our bodies, nature, and other people).
What you will get out of this workshop:
- a renewed sense of clarity on what you want to do in your life
- the recalibration of your senses (including a healthier sleeping routine)
- a break from the hyperactive nature of city life
- increased awareness of your own experience
- skills for direct communication
- learn to ask for what you want and say no to what you don't
- the ability to get yourself out of obsessive thinking
This workshop is designed to help you unplug from the Matrix, reconnect to your inherent strength and creativity, and meet new people in the process. You will learn (or remember) how to ground yourself in the present moment and sharpen your skills in simply noticing what's there in front of you – no new-age stuff, far-out spirituality or guruism involved.
Schedule
We rise with the sun at around 6 am. In the mornings, we will engage in simple body exercises like yoga or weight-lifting and meditate for about an hour. Then we'll eat breakfast – made with fresh ingredients from local markets or our own greenhouse and fruit trees.
Around 9:30 am, we will get together and sit in a circle to get to know each other and practice communication in a simple, straightforward manner. Both facilitators are certified in Radical Honesty by the founder, Dr. Brad Blanton. We will conduct paired and group exercises designed to help you get the difference between noticing and thinking. On top of which, we will practice autogenic relaxation and do hot-seat work.
We will break for lunch at around 1.30 pm. Our afternoons will be free and you can do whatever you want. We recommend hiking to and swimming in our 58-meter waterfall, discovering the local wildlife or kicking-off a new artistic project of your choice – be it painting, singing, writing, lazing in a hammock, balancing stones or knitting sweatshirts. The goal here is for you to rediscover who you are without the constant distractions and over-stimulation of modern life.
Note: on 2-3 of the afternoons, we'll take an excursion to the local beaches or swimming holes, watch the sunset and discover raw natural beauty of southern Costa Rica.
At night, we will get together around 6.00 pm for dinner.
After that, we will get together in a circle and two people will tell their life story for one full hour each. All of the media that we consume in the information age stems from our tradition of telling stories, sitting in the light of a campfire, connecting with the people around us. Instead of sitting in front of a screen watching the stories and artwork of strangers from another time and place, we'll sit in front of the people around us and share the story of our own lives. We found this to be one of the greatest ways to bring some awareness to how you do you in the story of your own life.
We will break down the stories the following day in the morning circle.
About This Event
Unplug, cleanse, reconnect.
Join Radical Honesty Trainers and recovering city-life addicts Marvin Schulz and Michael Alan Kolb for a week free from the excessive stimulation of modern life and full of the revitalization that stems from reconnection with nature, others and yourself.
You will:
Surrender your screens for an entire week
Learn Autogenic Relaxation
Develop awareness of yourself and your surroundings
Swim in waterfalls, watch the sun set at the beach and much more...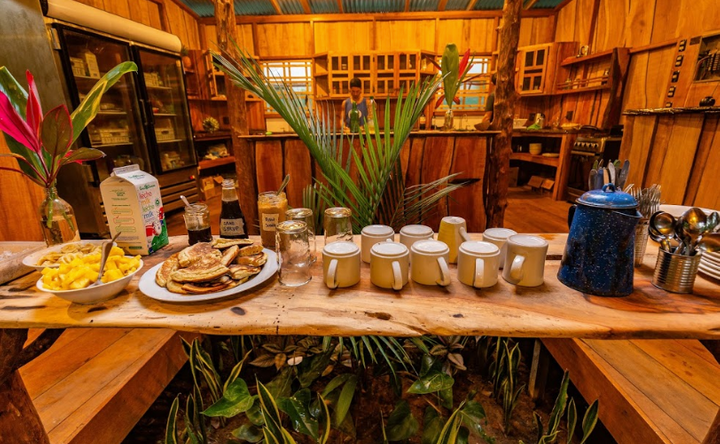 Menu/Cuisine
We offer healthful, natural meals with organic ingredients from our permaculture farm. Meals are typically vegetarian or vegan. Most dietary requirements can be met.
Directions
By Automobile
- The Waze GPS navigation app works best in Costa Rica, though it still can't get you here all on its own, so here's what you do:
1. Simply plug in Platanillo, Pérez Zeledón into Waze, Google Maps, Apple Maps, or (contact info blocked) and follow the lovely robot voice.
- Platanillo is a town in the region of Barú, in Pérez Zeledón, about 15 mins North of Dominical on the South Pacific Coast.
- There is a paved 2-lane highway that connects Dominical to San Isidro de El General in Perez Zeledón. This is the only (sane) road that will get you to Cascada Elysiana. Most likely you will be coming from Dominical on the Pacific Coast.
2. If you're coming from Dominical, you'll turn left at the 1st bus stop in Platanillo. If coming from San Isidro, you'll turn right at the first rocked road past the church, the Super Liquorería and the Parada Turistica.
- Here is the turn on Google maps. You'll see a big dirt lot with our friend Tabaco's mechanic shop and lots of signs, including Eco Chontales, Rancho los Compayres and Cascada Elysiana. This is the San Juán de Diós road. If all else fails, ask any local to point you toward San Juán de Diós.
- Follow the Cascada Elysiana signs along the San Juán de Diós road, we are 4.9 km down from the Platanillo Bus Stop on the lefthand side.
---
Cancellation Policy
100% deposit refund for cancellation 60+ days before event.
50% deposit refund for cancellation 30-59 days before event.
0% deposit refund for cancellation 0-29 days before event.
The remaining balance (total price minus deposit) is due upon arrival.
Get full details...
Reviews To review this event, visit the page for the venue or retreat leaders (above).
Similar Retreats You Might Like
Thank you!
We're glad you've joined our retreat community. See you around :)
Return to my event
×