Event Highlights
Classes…Whether it's HIIT or toning, core or rebounding, classes are carefully designed and supervised for all levels and abilities. We have the facilities to be inside or outside and all instructors are carefully chosen to ensure optimal results in a safe and fun environment.
Corporate fitness at Oodles
Get on your bike! Stunning coastal roads and pathways that can take you up to the mountains or down to the beach. This area is regularly used by the top riders and enthusiastic amateurs because of its diversity of routes and spectacular scenery. Having the luxury of our on-site bikes gives you the opportunity to venture a little further should you feel the need. There are many routes and plenty of sights to see and cycling gives you a fantastic low impact workout while still giving so many benefits.
Mountain Hikes! There are a number of peaks in the region that are just waiting to be conquered. Follow us up established routes and ancient pathways and experience incredible views as you literally will be feeling on top of the world.
Walks! If you like to get out and do a little extra exercise we have a few gentle walking routes around the retreat. Quiet roads and beautiful scenery can create an energizing power walk or a relaxing stroll.
Kayaking the Coast! Working together with experienced instructors and guides we have incredible tours that involve hidden coves, beautiful beaches, cathedral like sea caves and snorkeling in the warm crystalline waters joining the huge variety of colourful marine life.
Sup it up…Enjoy a walk through the national park with views across the Med as you meander down to a stunning beach, turquoise water and your awaiting instructor. The Med offers a beautifully smooth surface, perfect for stand up paddle boarding with warm water and stunning coastlines for you to gently explore while getting a good workout.
Yoga… Yoga for body mind and soul will include therapeutic yoga, yin yoga and yoga flow. All the classes have a different focus including hips, spine, legs, upper body, chakras, breath and the mind.
Schedule
A Typical Day
7:45 Morning Contemplation
Start your day thinking about how you're going to create your happiness
8.00 Yoga
A gentle Yoga Flow to focus your body and mind and prepare yourself for action.
9:00 Breakfast
Healthy, balanced and everything your body needs to get through the perfect day ahead.
10:00 Talk
What is stopping you from living your dream? What belief, behaviour or emotional habit is holding you back? How to develop winning habits in exercise, nutrition, spirituality, wherever your life goals want to be.
12:00 Class
Burn off some of that restless energy, get an endorphin hit and bathe in self satisfaction knowing that you will be burning calories for the next 24 hours and now you understand your body, you're actually a lot fitter than you thought.
13:00 Lunch
Oh my! That delicious, healthy, substantial meal was cooked so easily and still low in calories! I wonder if I could do that at home and my family would be totally into this as well.
14:00 Siesta
Sometimes my body just decides that it needs a rest. I have a stressful life, I'm desperate to do everything on the programme but my body has different ideas. Apparently the Spanish do this weird siesta thing, some say they're lazy but maybe they're onto something.
16:00 Class
WOW!! Where did that time go? I must've dozed off. I feel great now let's do something!
17:00 Class
You know I just want to tone my butt a bit more, or today I really want to dance and sing to cheesy music without a care in the world.
18.00 Dinner
But I'm hungry now, you know what would be really cool, if on the Friday night we had a BBQ by the pool with music and dancing and laughter with our new friends, renewed energy and the best ending to our perfect holiday.
20:00 Yoga
Candle light Yoga Nidra & Meditation to create peace, and inner harmony for a good deep sleep.
About This Event
Your 7 Day Journey
Choose Life "Classic" Programme
Various dates available | Introductory Offer £1100 per person based on 2 people sharing
The Choose Life Classic Programme works on changing habits, self realisation and healing techniques while enjoying daily yoga, walking, exercise and meditation. We'll help you to focus on the important things in life, so you can have the confidence to make new choices, and the tools to re-balance and achieve self development.
What's preventing you from living a perfect life?
Imagine waking up every morning and knowing that today is going to be the perfect day.
Imagine having the energy, time and ability to do everything you want to do without fear, guilt or repercussions.
Imagine if Life was for living and enjoying every moment.
We want you to choose to be the best version of yourself that you ever dared to dream of, to break free from limitations and implement simple habits that can revolutionise how you live.
There is no one formula for happiness, you are the products of every experience every emotion and every feeling you've ever known. There is no miracle diet, there is no ultimate fitness plan, you are so unique that there can't possibly be just one answer.
We believe that in order to achieve ultimate health and happiness it's necessary to look at ourselves as individuals and as beautifully distinctive minds, bodies and souls.
Through understanding and realization, knowledge and knowing we can help you to create your perfect design for living.
Therefore establishing an environment where your can perform at your best every day to enrich your life, experiences and relationships and having the choice to live in health, happiness and abundance.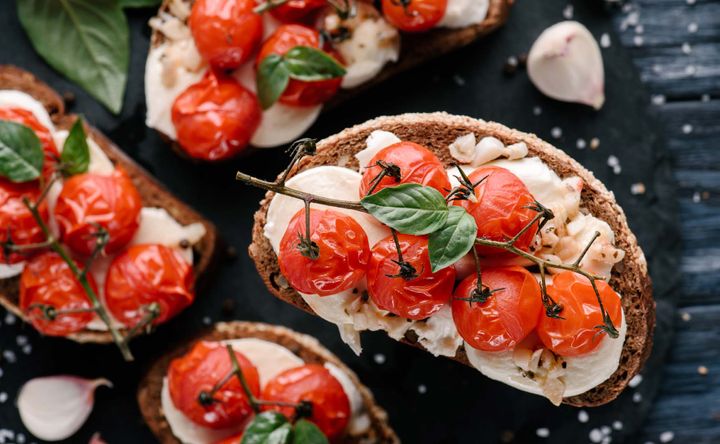 Menu/Cuisine
Oodles caters for all dietary requirements with a selection of fresh, locally sourced ingredients, vegetarian, vegan and raw options are also available.
Food is considered to be a vital part of your overall wellness. Oodles offers a modern take on the traditional Mediterranean diet. Our team of Chefs have over 30 years' cooking experience and a wide range of signature dishes from around the world.
A healthy morning can set the tone for a healthy day! Prepare to keep yourselves feeling balanced and fueled for hours with a nourishing and energizing breakfast.
Lunchtimes are normally spent enjoying the area and testing out the local cuisine (cost of lunch during away days not included). But if you prefer to stay at the retreat no problem. By prior notice our team will be happy to provide you with a selection of light lunch options. Alternatively a freshly made packed lunch, tasty and full of nutrition can be provided so you can enjoy while on the go.
As the evening unfolds, unwind and experience Mediterranean flair and luscious dishes.
Our goal is to nurture our guests with delicious food, freshly prepared using the highest quality ingredients.
Classic retreats include, breakfast and evening meal with unlimited fresh fruit, tea, coffee, cold drinks a selection of juices, local wine and beer. Signature retreats will vary depending on the programme.
Directions
Just a 45 minute transfer from Alicante or Valencia Airport, daily flights are available from most European countries. Alicante Airport from 09.00 - 18.00 hours we offer a smooth and quick door to door service for any group size of individual included within your retreat package. Outside of these hours a small charge of £35 each way is added to your booking. For Valencia out of hours please contact us for details.
Reviews To review this event, visit the page for the venue or retreat leaders (above).
Similar Retreats You Might Like

Thank you!
We're glad you've joined our retreat community. See you around :)
Return to my event
×