Event Highlights
Sup it up…Enjoy a walk through the national park with views across the Med as you meander down to a stunning beach, turquoise water and your awaiting instructor. The Med offers a beautifully smooth surface, perfect for stand up paddle boarding with warm water and stunning coastlines for you to gently explore while getting a good workout.
Kayaking the Coast! Working together with experienced instructors and guides we have incredible tours that involve hidden covers, beautiful beaches, cathedral like sea caves and snorkeling in the warm crystalline waters joining the huge variety of colourful marine life.
Classes…Whether it's HIIT or toning, core or rebounding, classes are carefully designed and supervised for all levels and abilities. We have the facilities to be inside or outside and all instructors are carefully chosen to ensure optimal results in a safe and fun environment.
Get on your bike! Stunning coastal roads and pathways that can take you up to the mountains and down to the beach. This area is regularly used by the top riders and enthusiastic amateurs because of its diversity of routes and spectacular scenery. Having the luxury of our on-site bikes gives you the opportunity to venture a little further should you feel the need. There are many routes and plenty of sights to see and cycling gives you a fantastic low impact workout while still giving so many benefits.
Mountain Hikes! We have a number of peaks in the region that are just waiting to be conquered. Follow us up established routes and ancient pathways and experience incredible views as you literally will be feeling on top of the world.
Walks! If you like to get out and do a little extra exercise we have a few gentle walking routes around the retreat. Quiet roads and beautiful scenery can create an energizing power walk or a relaxing stroll.
Yoga…Yoga for body mind and soul will include therapeutic yoga, yin yoga and yoga flow. All the classes have a different focus including hips, spine, legs, upper body, chakras, breath and the mind.
Schedule
A Typical Day
8:00 Yoga
Get in the flow of Life with Sunrise Yoga in the most beautiful surroundings of the Costa Blanca
9:00 Breakfast
Healthy and hearty fit for a king. The most important meal of the day and fuel for the forthcoming endeavours
10:00 Activity
Once your breakfast has settled we will be indulging in a gentle activity to get the systems moving, the heart pumping and revitalising the body from the previous days work. Nothing too strenuous just a little livener.
11:00 Chill
With so many facilities available at the retreat we thought it only right to give you some time to enjoy them. This is your time to work, to rest or to play.
12:00 Class
We love a bit of structured exercise here at Choose Life and we understand that most of our guests do as well so we give you a power hour. Depending on the afternoons adventures this could be a HIIT class, a strength class or any combination that feels appropriate to your needs.
13:00 Lunch
Always healthy, always balanced. We don't agree with fad diets, everybody has different needs and different tastes, but everybody loves our chefs carefully selected dishes.
14:00 Activity
Off out for the afternoons main adventure. We could be up a mountain, under the sea or floating on top of it. All excursions are provided by fully trained highly experienced guides with the latest up to date equipment and safety the upmost priority.
17:00 Class
There's nothing like finishing off the day with a gentle happy activity. Rebounding or walking as the sun sets are my personal favourites but with so many options it can be whatever your heart desires.
18:00 Dinner
A fantastic healthy meal, not too heavy but totally satisfying, you will not be hungry, you will not be disappointed, you will not want to eat anywhere else ever again.
20:00 Yoga
Let's get settled down and bring into your heart all these amazing experiences that you have collected today.
About This Event
Your 7 Day Journey Choose Life "Adventure"
18th -25th May and 21st September – 28th October 2019 | Introductory Offer £1100 per person based on 2 people sharing
So probably about 300 million years ago the earth was created. Over this time oceans formed and mountains rose up from the sea bed. Weather systems forged rivers through hard rock and at some point humans evolved and became what we are today.
But some were made different…
There's a very small minority of people that even with the upmost respect for our earth and its beautiful magnificence, it's not enough for them to see it from afar. Those that see a mountain and want to climb it. Those that know the value of reaching a place that not anyone can get to, that place where you can't catch a plane, train or automobile. Those places that are only accessible by sweat or helicopter. Where the photos will never do it justice and nor should they because it's not just about the view, it's about the endeavour, the adventure and the challenge.
This area of the Costa Blanca has a fantastic variety of natural beauty and fun activities that can be explored and indulged in a safe environment and with experienced guides. The programme still includes the principles and structure of the "Choose Life" philosophy but…
If a holiday for you is a chance to get out and explore the world and learn new skills. To be in nature, to feel the elements and take on everything that mother nature can throw at you.
Then welcome to paradise intrepid explorer, you have found your home. The world is not a museum it's your playground.
Choose Life Adventure hosted at Oodles Retreat.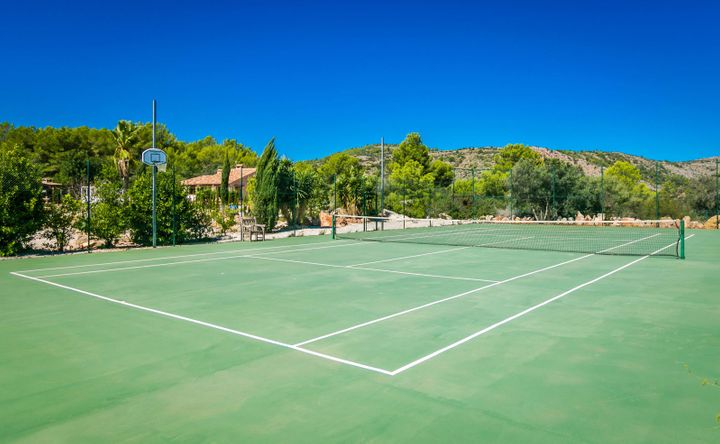 Amenities
A/C in Rooms
Free Wifi
Pool
Towels
Free Parking
Kitchen
Coffee/Tea
Fitness Center
Yoga Studio
House Keeping
Bicycles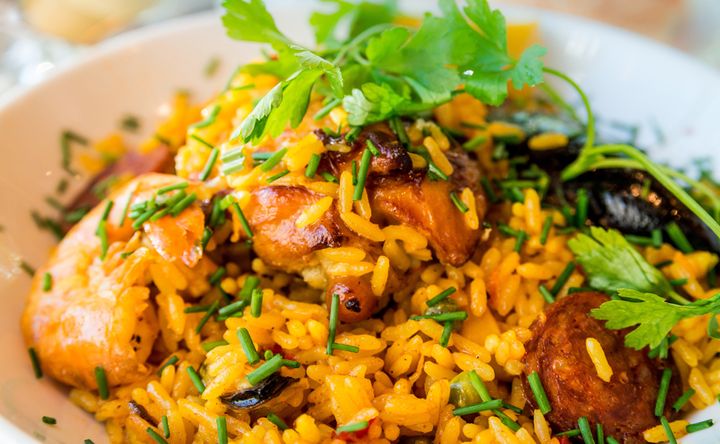 Menu Types
Vegan
Vegetarian
Pescetarian
Ayurvedic
Meat
Organic
Gluten Free
Dairy Free
Nut Free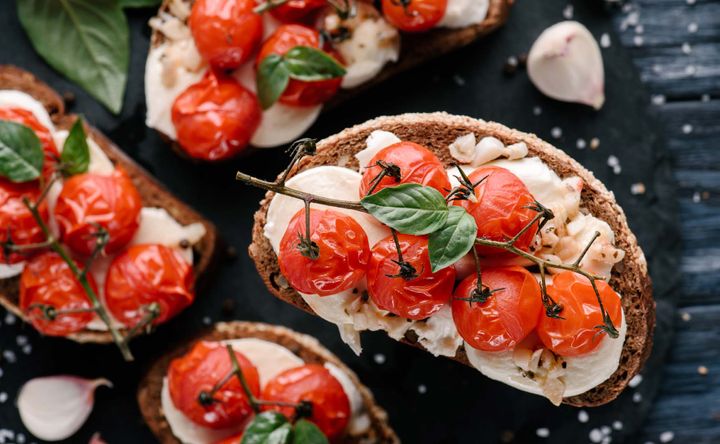 Menu/Cuisine
Oodles caters for all dietary requirements with a selection of fresh, locally sourced ingredients, vegetarian, vegan and raw options are also available.
Food is considered to be a vital part of your overall wellness. Oodles offers a modern take on the traditional Mediterranean diet. Our team of Chefs have over 30 years' cooking experience and a wide range of signature dishes from around the world.
A healthy morning can set the tone for a healthy day! Prepare to keep yourselves feeling balanced and fueled for hours with a nourishing and energizing breakfast.
Lunchtimes are normally spent enjoying the area and testing out the local cuisine (cost of lunch during away days not included). But if you prefer to stay at the retreat no problem. By prior notice our team will be happy to provide you with a selection of light lunch options. Alternatively a freshly made packed lunch, tasty and full of nutrition can be provided so you can enjoy while on the go.
As the evening unfolds, unwind and experience Mediterranean flair and luscious dishes.
Our goal is to nurture our guests with delicious food, freshly prepared using the highest quality ingredients.
Classic retreats include, breakfast and evening meal with unlimited fresh fruit, tea, coffee, cold drinks a selection of juices, local wine and beer. Signature retreats will vary depending on the programme.
Directions
Just a 45 minute transfer from Alicante or Valencia Airport, daily flights are available from most European countries. Alicante Airport from 09.00 - 18.00 hours we offer a smooth and quick door to door service for any group size of individual included within your retreat package. Outside of these hours a small charge of £35 each way is added to your booking. For Valencia out of hours please contact us for details.
Reviews To review this event, visit the page for the venue or retreat leaders (above).
Similar Retreats You Might Like

Thank you!
We're glad you've joined our retreat community. See you around :)
Return to my event
×