Choose Life - Yoga and Self Connection
Event Highlights
HARMONIZING OUR ROOT ENERGY CENTRE
Day 1 Earth Connection
Elevate your inner vitality and fire and your physical and mental health by stimulating the energy flow, circulation and boosting your immune system, finding a stronger connection with your physical bodies and your human existence.
The Muladhara chakra where the earth element resides. Our shelter, a place where we feel at home.
On this day we are going to do grounding exercises, walks in nature, foot work and earth meditation to create a stable foundation.
HARMONIZING OUR CREATIVITY CENTRE
Day 2 Water Connection
For a fulfilled life one needs free time, free from duties or responsibilities, giving time for hobbies and other activities that you enjoy. Because Balance is the key!
Focus on this day:
Elevating our fluid nature, flexibility, spontaneity and enjoyment of life. Elevating a deeper connection with our human emotions and learning how to deal with changes.
We are going to work with the Water element
Water Exercises: SUP Yoga, Kayaking, Water Meditation | Talk: How to deal with changes in Life
DISCOVERING YOUR INNER SACRED WARRIOR
Day 3 Fire Connection
We energize our Fire element when we are experiencing joy, Connecting to the Energy of the Sun. The Fire element is related to our Manipura Center (Navel), which denotes knowledge, action, power and money, and comes in full force when we perform our work with dedication. When this energy centre gets activated as we perform the tasks, we are more energized to go ahead and maintain a balance on other areas too.
We are going to work on self-esteem, willpower, self-management, inner and outer strength and harmonizing the digestive system.
Our activities on this day: Core exercises, evoke the inner fire with the solar energy, breathing exercises, SoulBeat – special sound experience to awaken this energy center.
ELEVATE YOUR HEART CONNECTION
Day 4 Heart Connection
After work we meet our friends or relax to wind down from a long day. We just chill out and there comes the Air element that resides in our Heart. When we do a lot of random tasks like listening to good music, playing games, having food, exchanging emotions like happiness, sorrow, anger, or maybe discussing about the day with our loved ones. It's the time when Anahata Chakra gets active and helps one with happiness.
Focus on this day:
Wake up your inner child, and live in joy
Transform through love, letting go and freedom
Exercises for the upper body blockages
Thai Yoga Massage technique
LIMITLESS SPACE
Day 5 Ether Connection
The throat chakra is about the expression of yourself: Your truth, purpose in life, creativity. This chakra has a natural connection with the second chakra, center of emotions and creativity as well. The throat chakra's emphasis is on expressing and projecting the creativity into the world according to its perfect form or authenticity and to connect you to spirit. Opening the throat chakra can greatly help align your vision with reality and release pressure that may affect the heart chakra that is located just below.
Focus on this day:
Listening with compassion and speaking the truth
Clear self-expression
Exercises for clear communication
Breathing exercises and Mantras to liberate your voice and soul
Talk: The power of the sound
TURNING OUR INTELLECT INTO HIGHER VIBRATIONS
Day 6 Divine & Wisdom Connection
Finding connection with our own selves, with our Divine Self. Here comes the fifth and highest element that resides in the Crown chakra, which is believed to compile all heavenly bodies. Remember, balancing all these elements and finding connection with the self in our daily routine is a must for a healthy and fulfilled life.
Schedule
A Typical Day
A journey to discover your true nature…
8:00 Each morning we are going to involve the elements of nature in our practice to awaken the energy centers through
Yin Yoga and Gentle Yang flow
9:00 Breakfast, contemplation time
10:00 Discovering our blockages, beyond the physical
11:00 Element based Yin energy workout involving Chi Kung and DO IN practice
12:00 Element based Yang exercise to elevate your energy level and inner strength
13:00 Element based healthy vegetarian Lunch in harmony with our energy centers
14:00 Self-reflection time-me time
15:00 Focus your mind through connection of nature/foot work/grounding
16:00 Yang body workout for strengthening the legs
17:00 Creative time for your Soul/Art/Group connection
18:00 Dinner
20:00 Therapeutic restorative & Yin Yoga, evening meditation
Contemplation of the day to see where are we coming from and being aware of the actual state of our being
About This Event
Your 7 Day JourneyElevate yourself with our special Yoga-Meditation & Self-Healing Programme
30th March-6th April 2019 | 5th-12th October 2019 | Introductory Offer £1100 per person based on 2 people sharing
In our daily life through work, friends, hobbies, family and meditation we should find the right balance, based on Yin/Yang Energy.
A balanced life without frustration
Yin Yang is the concept of duality forming a whole. We encounter examples of Yin and Yang every day. For example: night (Yin) and day (Yang), female (Yin) and male (Yang), passive (Yin), active (Yang)
Are you aware about these qualities in your life, do you have enough "Me time" or rather are you living a Yang attitude, pushing yourself to your limits and getting lost in being too busy?
Do you have enough courage to achieve your dreams in your life with great pleasure or rather are you living a Yin attitude feeling passive, indifferent without motivation? We will learn about these qualities and bring them into balance.
This universe is formed out of five major elements… Fire, Air, Earth, Water & Ether. Our routine life is packed with these five elements and we are unconsciously and inadvertently living it. It's not only the association of the five elements in our daily course of events, but their impact strongly impinges on the Chakras in our body.
The balance of these elements is imperative for our body as well our environment. If the elements go out of balance, negativity starts to reign and this leads to stress and destruction.
We invite you to an inner journey with yourself, a journey where you can discover your true nature. Magic happens when you feel comfortable in your body, when you feel free of thoughts and you are tuned with your heart. This is the perfect balance of body, mind and soul.
Step into your Inner Temple and let your practice open up new gates and spiritual connections.
Based on these 5 elements we are going to to work on our energy centers (chakras) and to learn how to release emotional, physical blockages – using different self-healing techniques through yoga, chi kung, meditation, stimulating pressure points, meridians and with the help of the elements of nature you can be more tuned with yourself.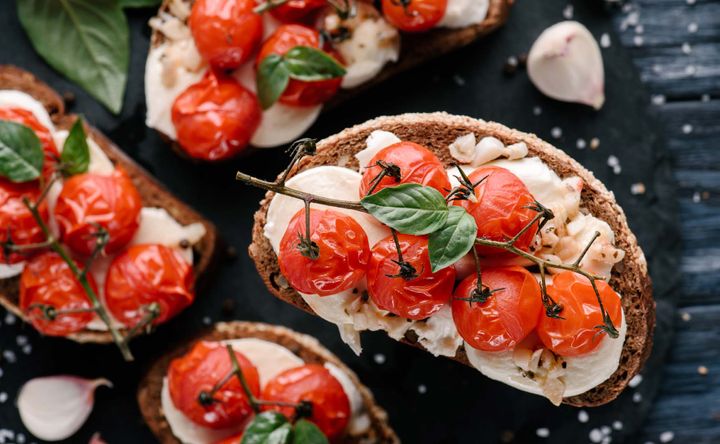 Menu/Cuisine
Oodles caters for all dietary requirements with a selection of fresh, locally sourced ingredients, vegetarian, vegan and raw options are also available.
Food is considered to be a vital part of your overall wellness. Oodles offers a modern take on the traditional Mediterranean diet. Our team of Chefs have over 30 years' cooking experience and a wide range of signature dishes from around the world.
A healthy morning can set the tone for a healthy day! Prepare to keep yourselves feeling balanced and fueled for hours with a nourishing and energizing breakfast.
Lunchtimes are normally spent enjoying the area and testing out the local cuisine (cost of lunch during away days not included). But if you prefer to stay at the retreat no problem. By prior notice our team will be happy to provide you with a selection of light lunch options. Alternatively a freshly made packed lunch, tasty and full of nutrition can be provided so you can enjoy while on the go.
As the evening unfolds, unwind and experience Mediterranean flair and luscious dishes.
Our goal is to nurture our guests with delicious food, freshly prepared using the highest quality ingredients.
Classic retreats include, breakfast and evening meal with unlimited fresh fruit, tea, coffee, cold drinks a selection of juices, local wine and beer. Signature retreats will vary depending on the programme.
Directions
Just a 45 minute transfer from Alicante or Valencia Airport, daily flights are available from most European countries. Alicante Airport from 09.00 - 18.00 hours we offer a smooth and quick door to door service for any group size of individual included within your retreat package. Outside of these hours a small charge of £35 each way is added to your booking. For Valencia out of hours please contact us for details.
Reviews To review this event, visit the page for the venue or retreat leaders (above).
Similar Retreats You Might Like

Thank you!
We're glad you've joined our retreat community. See you around :)
Return to my event
×