Offering to the Heart (AYAHUASCA MEDICINE RETREAT)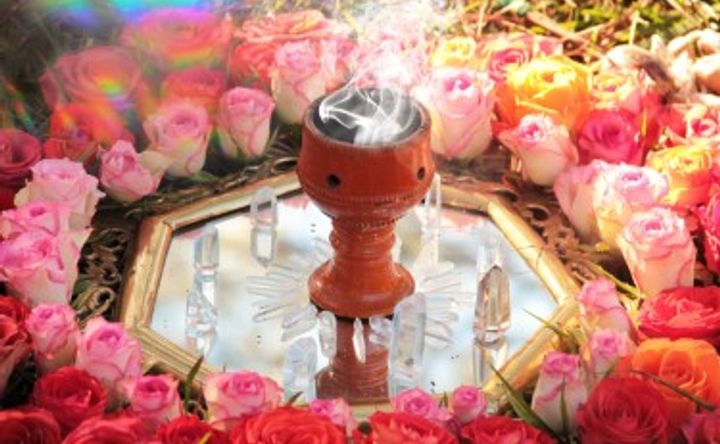 Event Highlights
Sacred Valley, Cusco Peru
May 4-10, 2019
The Retreat includes:
Lodging (6 nights 7 days).
All food and beverages (vegetarian diet).
Three Ayahuasca Ceremonies (2 night time & 1 day time).
Outings to 2 Sacred Sites (Laguna Apu Pitusiray & The Naupa Church Archaeological Site).
Ceremony of offering to Apu Pitusiray (Guided by a Quero Elder).
Group integrations sessions, meditations and Tibetan yoga.
One-on-one sessions with retreat guides (if necessary).
Sauna session.
"Does not include air ticket, nor transfer to and from the airport"
(We can arrange transportation with trusted taxis)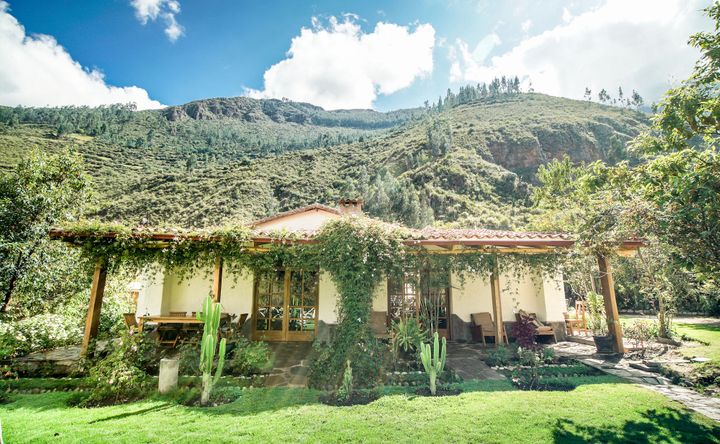 Schedule
MAY 4th
12:00 p.m. Check in
2:00 p.m Lunch
4:00 p.m Retreat Introduction
7:00 p.m Dinner
Time to rest
MAY 5th
8:30 a.m Breakfast
10:00 a.m Meditation and Practices
1:00 p.m Lunch
Break
5:00 p.m. Ceremony Ayahuasca (Rape and
Sananga, optional)
MAY 6th
7:30 a.m Ceremony integration
9:00 a.m Breakfast
10:00 a.m Visit to archaeological place (Naupa
Iglesia ) Hike, offering and lunch)
3:00 p.m Return to the retreat center
Break
7:00 p.m Dinner
MAY 7th
8:30 a.m Breakfast
10:00 a.m Meditation and practices.
1:00 p.m Lunch
Break
5:00 p.m Ayahuasca Ceremony (Rape and
Sananga, optional)
MAY 8th
7:00 a.m Breakfast
8:00 a.m Departure to Apu Pitusiray
(Hike, oferend to Apu Pitusiray and Sacred Lake guided
by a Quechua Priest)
12:00 p.m Ceremony integration
1:00 p.m Lunch
2:00 p.m Return to the retreat center
Break
7:00 p.m Dinner
MAY 9th
8:00 a.m Ayahuasca Ceremony(Rape and
Sananga, optional)
5:00 p.m Lunch- Dinner
Time to rest
MAY 10th
8:00 a.m Breakfast
9:00 a.m Integration and closing
12:00 p.m Check out
*Times of activities may vary a bit.
About This Event
German Virguez (Venezuela) and Lupita Castro (Mexico) walk a sacred path devoted to healing and to the expansion of consciousness with master plants, and to opening this path to others. They are committed; and their way of life reflects this commitment and the enhanced awareness it has brought them. They are what they preach, they 'walk the talk'; honorable guides in an honorable calling.
The couple began their journey back in 2007, travelling to Colombia, Peru, Venezuela and Mexico to study with respected teachers, embodiments of different medicine lineages and traditions.
Today, German and Lupita are themselves masters with an approach to plant medicine that is unique and wholly their own, the result of experience, finely-tuned intuition and the wisdom garnered from the plant.
They are also, not incidentally, renowned musicians and composers. In a ceremonial context, they blend the melodies and traditions of East and West, of Amazon and Andes into a seamless whole of high, clear energy where music is a powerful vehicle within the experience.
German and Lupita perform and record as Ayahuapu: their original music is prized by fellow musicians and ayahuasqueros and played at ceremonies throughout the world.
AYAHUASCA RETREATS
Retreats afford a unique opportunity to learn at the hand of loving, Grandmother Ayahuasca.
Our intention is to create and sustain the space for deep healing work aided by the powerful tool for personal transformation that is Ayahuasca. From a place of expanded consciousness, free of negative emotion, the plant allows us to see the personal perceptions that have created our inner and outer realities; perceptions that are flawed and limited and keep us from creating lives of health, abundance and joyful connection. Our behavior, and our relationship to ourselves, to others and to our environment is based on our perceptions. Identifying flawed perceptions gives us the opportunity to change them and so change our lives.
The retreat combines Ayahuasca ceremonies with group integration sessions, meditation, Tibetan Yoga, periods of silence, ritual offerings, nature walks, visits to sacred sites and a diet supportive of the work. This combination of action and contemplation, nourishment and medicine works the magic.
"It is the beginning of a trip that even in the greatest stories I heard"
Venue Highlights
Our center consists of three distinct campuses, Munay Sonqo Mesa, Sach'a Munay Jardin and our latest addition the Santuario. All areas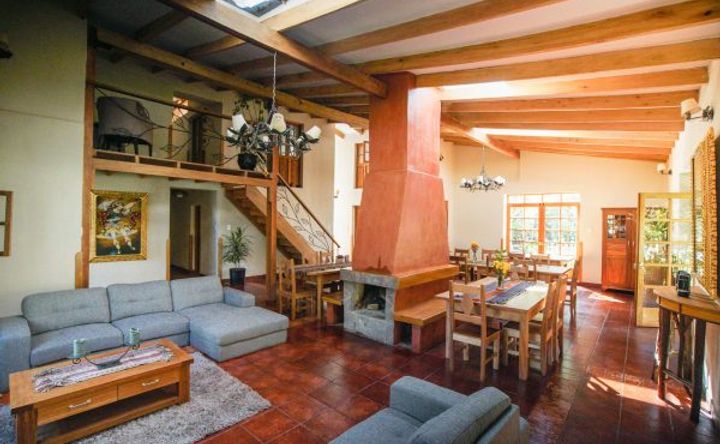 Accommodations
Double or matrimonial room: Option of 2 single beds or double bed, with 4 shared bathrooms. Includes toiletries and towels.
Triple Room: Single bed, with 4 shared bathrooms. Includes toiletries and towels.
All the rooms have at your disposal the comforts of the living room, fireplace, kitchen, dining room, swimming pool, yoga shala and gardens.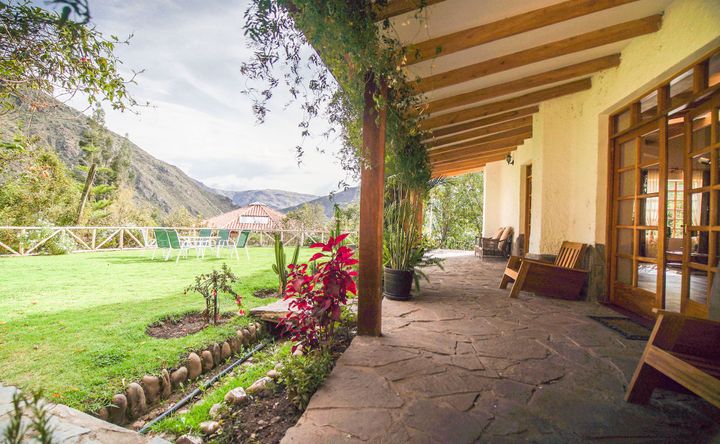 Amenities
Free Wifi
Spa
Sauna
Pool
Towels
Free Parking
Kitchen
Tour Assistance
Coffee/Tea
Cafe
Restaurant
Yoga Studio
House Keeping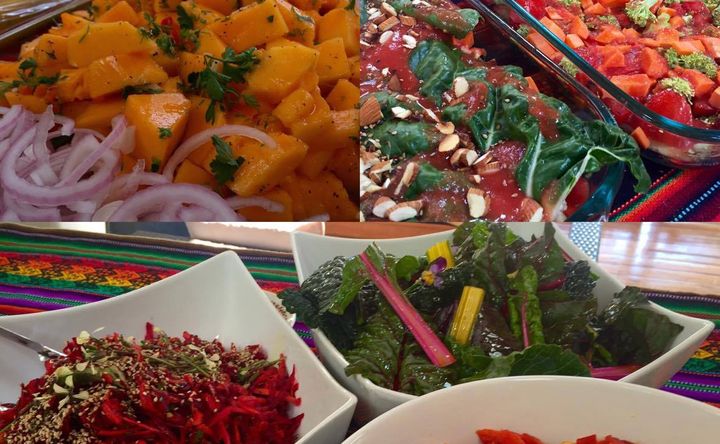 Menu Types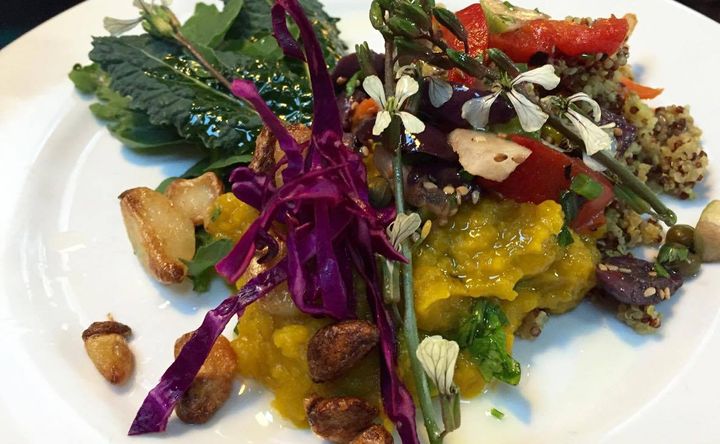 Menu/Cuisine
We offer an amazing cuisine well-suited to the individual's transformative journey. We provide locally-grown, fresh, and mostly organic produce. Meals are generally vegetarian, Our phenomenal Peruvian chef Martin loves to respond and adapt to each unique group's culinary needs and desires.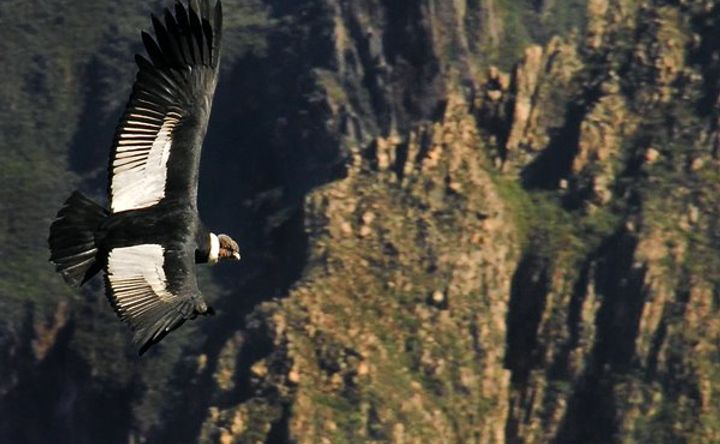 Directions
Directions
From Cusco take the route to the valle sagrado. Take the road passing Pisac, Coya, Lamay, Calca, Urcos until arriving at the the primero paradero Arin which is just past the iglesia evangélica de Arin to your left. Take the road and vere slightly left to enter the Plaza (you will see the church). As you enter the plaza take the road that travels up and to the right. Continue and take the first left. Follow this road past the cemetery and continue. You will arrive at a 'T' intersection which is the location of the Santuario campus, stick to the right and follow the road up about 100m and you will arrive at 2 wooden gates of Sacha Munay.
The approximate time from the airport to the retirement center is 1 hour 30 min, and the approximate cost of the taxi is 30 us.
(contact info blocked)Aeropuerto+Alejandro+Velasco+Astete,+Velasco+Astete,+Cusco/-(contact info blocked),-(contact info blocked)/@-(contact info blocked),-(contact info blocked),11z/am=t/data=!4m8!4m7!1m5!1m1!1s0x916e7f(contact info blocked):0xbc831ac018ea5aa6!2m2!1d-(contact info blocked)!2d-(contact info blocked)!1m0?hl=es-ES
* If you wish we can send a taxi of confidence (We coordinate once you inform us about your arrival itinerary) Cost of the taxi 30 us.
Reviews To review this event, visit the page for the venue or retreat leaders (above).
Similar Retreats You Might Like

Thank you!
We're glad you've joined our retreat community. See you around :)
Return to my event
×