Embracing Desire – Spring
Easton Mountain

Apr 18 - 21, 2019 (4 days)

Semi-Private - $695.00 Quad - $595.00 Garden Cabin - $495.00 Commuter - $395.00 Newbie - $395.00
About This Event
Discover What Makes You Come Alive!
The inability to access and to give voice to our desire if it occurs only occasionally is annoying and perhaps uncomfortable. When it is frequent or at moments when we most want something it is painful and discouraging. It can mean that you don't get to know that interesting man better or that a coworker moves ahead with your ideas or gets the job you want. It means you endure a lot of things, perhaps sexually, perhaps in family situations. It also means that others define your life for you. That you live with unexpressed dreams. You may find yourself frequently jealous and/or angry. It results in you seeing others lead lives that allow them to express themselves and you only know that you are not living the life you want or that you don't like your life very much.
Is your ''asker'' puny and small, rarely used at all?
You probably have been in the grocery store checkout line with a child who was an asking machine. While pointing in the direction of every bright and shiny thing saying "I want". How that impulse gets tamed or squashed has a big effect on our ability to access and articulate our desires. Add to that desires that were non-gender confirming and same-sex attraction and you have an "asker", if Dr. Suess had named it, that is puny and small and rarely used, if at all.  Curiosity is the first causality of externally dampened desire. The kid at the store doesn't want all that stuff, she just wants to know what it is.
Our initial expressions of desire are often about exploration. If we can't explore and test our desires, how are we able to truly know what we want?  Accessing desire and expressing what we want is a skill that can be learned. Our ability to give voice to what we want not only gets us more of what we want, it also creates greater intimacy and deeper connections.
How would your life change if you always had an answer to the following questions?
What do you really want?
What turns you on?
What creates the fire that leads to a deep and juicy connection?
What can I do for you? I created the "Embracing Desire" workshop as a way for men to find ways to authentically answer these questions. They reacquaint themselves with their desire; clear out some of the clutter that prevents access to or obscures desire, and to find new ways of asking for what they want.
Who should attend/what to expect?
The workshop was designed for men of all orientations interested in exploring their access and connection to desire and passion. Some experience in clothes-off erotic environments is useful. Through touch, experimentation and play we will use the power of eros to assist one another in bringing into focus what you really want – that which makes you alive. In an environment of experimentation, we can be curious, naked & connected on a path to greater pleasure & joy and a life connected to our desire.
Join us for a long weekend of exploring desire, in a circle of similarly minded men.
If you have questions please reach out to me at (contact info blocked)
"Don't ask what the world needs. Ask what makes you come alive, and go do that. Because what the world needs is people who have come alive." – Howard Thurman
Men in past workshops said the following of their experience:
I have learned to own my desires and not to be ashamed of them. Chris.
I discovered a nurturing space where men grow community together, to freely explore their hearts and soul's desire. – Greg
The experience for me has been healing for me. I think I've been aware of changes I want to make in my life, but now I have practical tools to use to make those changes happen. – Jim
It was so wonderful to be in such a beautiful mountain setting with the community. The opportunity to have intellectually stimulating conversations with a variety of men of all shapes, colors, and ages in a beautiful rustic face-to-face setting was spiritually enlightening and a welcomed change ... The majestic 170 acre setting was bursting with wildlife and it is actually on the top of a beautiful mountain with two ponds (one has a water-fountain), a big new swimming pool, and one really large wood-fired sauna along with a huge hot-tub too... I hated to leave and I can't wait to get back!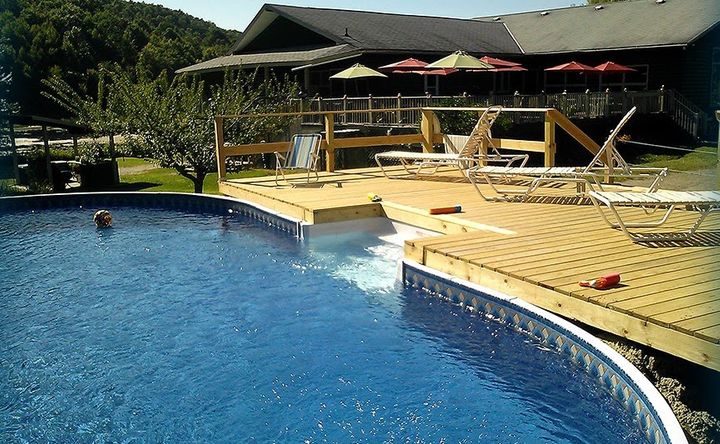 Venue Highlights
Easton Mountain is a retreat center located near Albany, New York. It is a place for learning, healing, and growth, in a setting that also provides opportunities for recreation and appreciation of nature. We are located on 175 beautiful wooded acres and have multiple options for meeting spaces suitable for small to large groups. For overnight, weekend or longer events, we have a variety of accommodations, including private rooms, semi-private rooms, rooms for four, and dormitory-style rooms. In the warmer months, guests are also welcome to bring their own tent and camp in a number of wonderful sites.
Accommodations
We provide several options for housing:
The Guest House - Offering two room options, our two-story Guest House includes in-suite bathrooms with shower, and WiFi access. Room options include two beds or two bunk beds.
The Garden Cabin - A dormitory-style accommodation with five bunk beds, our Garden Cabin offers WiFi access and shared toilet facilities. Shower facilities are located on the ground level of the Lodge, approximately 500 feet away
Camping - Guests are also welcome to bring their own tent and camp in a variety of beautiful locations on the land. From a platform right on the duck pond to our hillside next to the Guest House, this option allows you to enjoy the beautiful land while still offering you the comforts of facilities available at the Lodge.
Amenities
Free Wifi
Sauna
Pool
Towels
Free Parking
Kitchen
Hot Tub
Coffee/Tea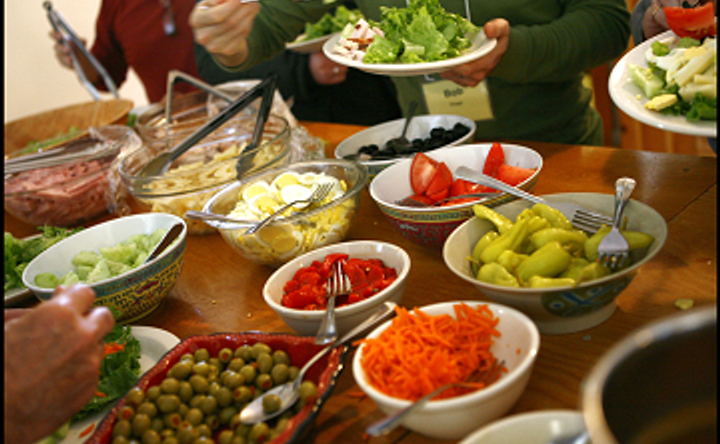 Menu Types
Vegan
Vegetarian
Pescetarian
Meat
Gluten Free
Dairy Free
Nut Free
Menu/Cuisine
Meals are provided three times daily: breakfast, lunch, and dinner. Breakfast is usually served continental style, with assorted breads, bagels, and cold cereals available, along with a hot cereal, yogurt, a hot breakfast entree, and fresh fruit. For some retreats, the last day will feature light snacks in the early morning and a late morning brunch. Lunch and dinner are usually hot meals with fresh bread and salad available. We serve meat, usually in the form of beef, pork, chicken, turkey, and fish. A vegetarian option is also available at each meal; we ask that this be reserved for those who request vegetarian meals, as there is not enough of the vegetarian option prepared for everyone to eat.
Snacks such as cold cereals, fruits and nuts, along with coffee, assorted hot teas, chilled water, and iced tea, are available 24 hours a day in the dining room. Please note that we can not always accommodate special dietary requests for food allergies. If you have specific food allergies, we suggest you contact us ahead of time and bring some special food for yourself to supplement any food that we serve which you can eat. Refrigerator space can be provided for you if needed to store your food.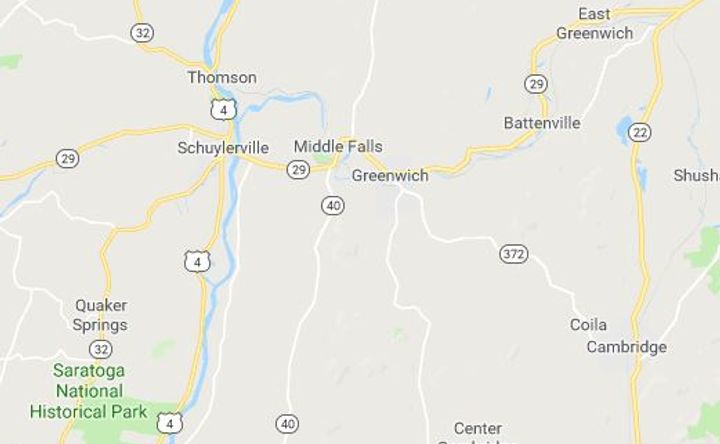 Directions
Easton Mountain is located in the Hudson Valley approximately 30 miles North of Albany, New York and conveniently located within a three-hour drive of Boston, New York City, and Montreal. Please see our website for turn by turn directions. To set up your GPS, use the following address: 391 Herrington Hill Road, Greenwich, NY 12834.
You can fly into the Albany airport, take the Megabus or AMTRAK to Albany (Rensselaer Station), or take the Greyhound/Trailways to Albany. We can usually arrange for a volunteer to pick you up. Please refer to our website for details
---
Cancellation Policy
100% deposit refund for cancellation 30+ days before event.
50% deposit refund for cancellation 15-29 days before event.
0% deposit refund for cancellation 0-14 days before event.
The remaining balance (total price minus deposit) is due upon arrival.
Get full details...
Reviews To review this event, visit the page for the venue or retreat leaders (above).
Similar Retreats You Might Like

Thank you!
We're glad you've joined our retreat community. See you around :)
Return to my event
×