Vinyasa Goddess 200Hr Yoga Teacher Training ~ 15 Days ~ Isla Mujeres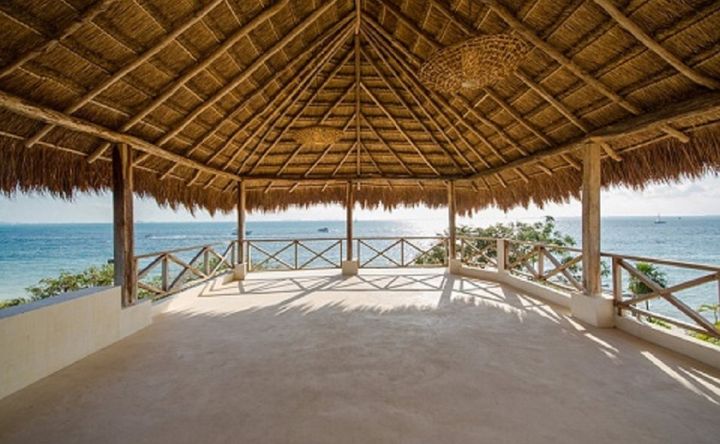 Event Highlights
Program details
•Energy is Everything. One of the most exciting things about living in this time is that the discoveries of quantum physics and new science are in harmony with what the yogis have been teaching for thousands of years: everything is energy. This module goes in depth into energetic anatomy and covers
• The master of Breath-Pranayama techniques to control the body and mind
• How to use breath while teaching yoga
• Chakras • Koshas • Bandhas • Energetic Bodies
• 7 different energy clearing techniques
• Ayurveda and how to use this science to teach yoga.
Working with what you got: the anatomy and physiology of yoga. You'll learn
• Basic anatomical positions and terminology
• Anatomical terminology for joint motion
• Muscles and bones, connective tissue, lymphatic system, vascular system, nervous system
• Asana analysis - joint position and muscle engagement. application of anatomical knowledge to practice
• Injury prevention
• Recommended at home exercises Methodology Teachers in training will learn the qualities of a good teacher, how to cue breath and movement and the business of yoga. You'll learn
• Communication skills such as group dynamics, time management, and the establishment of priorities and boundaries
• How to address the specific needs of individuals and special populations, to the degree possible in a group setting
• Principles of demonstration, observation, assisting and correcting
• Teaching styles
• Qualities of a teacher
• The student learning process
• Business aspects of teaching yoga* (including marketing and legal) History and Philosophy The Evolution of Yoga: History and Philosophy. Where does yoga come from? Together we'll navigate using maps and a timeline to uncover where yoga began and how the practice evolved into what we do today. You'll be introduced to key figures that have played a role in yoga's history and discover how yoga practice is a part of Buddhism, Hinduism and a multi-billion dollar a year industry in the western world. You'll learn
• Where yoga started, the where, when and how it transitioned.
• About the vedic age and study the vedas.
• The message of the Bhagavad Gita. The three gunas, and the yogic paths. "
• The Life and Teachings of The Buddha
• The Buddhist 10 stages of Meditation
• 3 Mindfulness Meditation techniques
• Metta • Patanjali's Eight Limbs
• Hatha Yoga Pradikipa
• How yoga made its way to the west.
Important teachers you'll learn about: Lahiri Mahasaya, Yogananda, Bishnu Gosh and Bikram. Tirumalai Krishnamacharya, B.K.S. Iyengar, Indra Devi, and K. Pattabhi Jois. Baron Baptiste, Shiva Rea and other noteable teachers and styles in fushion yoga.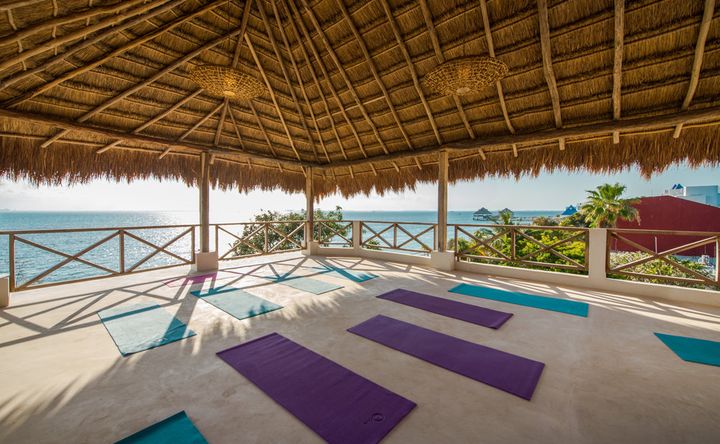 Schedule
This practice combines breath work, attention to alignment, yoga flow and mindfulness to empower the goddess or god within.
6:00-7:30am Sunrise Morning Flow
7:30-8:00am Mindfulness Metta Guided Meditation
8:00-9:00am Breakfast and Break
9:00-12:00pm Morning Lecture-The Buddhist 10 stages of Meditation and the Buddhas Yoga
12:00-1:00pm Lunch
1:00-3:00pm Musicality Workshop-Locate the Down beat, up beat, and top of phrase in music.
3:00-5:00pm Posture Workshop- we go deep spending 10-20 minutes breaking down the alignment, benefits, purpose and options for each yoga pose.
5:00-6:00pm Evening Practice
6:00-6:30pm Rolling Om circle At the conclusion of the day we'll have dinner and time to settle in for the evening.
About This Event
Finally, an intensive 200 Hour Registered Yoga Teacher Training that prepares you to teach yoga! We set out to create the most comprehensive training program in the world and put together a team of yoga teachers, chiropractors and educational professionals (who had completed 25 yoga teacher trainings and been on the faculty of 10) to do just that. The DharmaCycle Yoga training program is tried and tested with experienced teachers leading classes to thousands of students all over the world. If you want to teach flow style classes that are mindful, safe, challenging and adaptable to different populations then this training is for you. Trainees get an extensive look at classical yogic and buddhist philosophies, asana, pranayama, functional and energetic anatomy.We practice twice a day, journal, dive into different meditation practices and find our teaching voices. But more than all of that is the lifelong relationships that are fostered in our empowering environment. For the first time this teacher training program is being offered away from our home base in the Minnesota cold and traveling to sunny Mexico. We can't wait to go on this journey with you!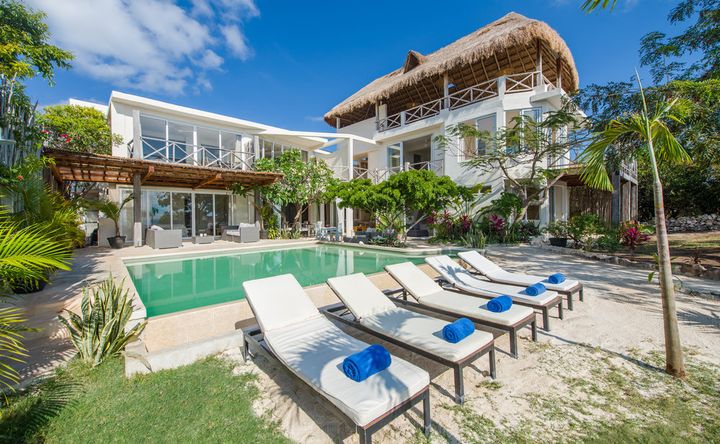 Venue Highlights
We dreamed for over a decade of creating a beautiful Caribbean sanctuary where guests could unwind, refresh, and immerse in comfort, tranquility and timeless style. A place where stress dissolves in the beautiful blue sea, sunsets take your breath away, and the daily grind returns to a welcome fragrance in the morning air.
Welcome to Coco B Isla & Coco B Yoga & Wellness, a sanctuary on Isla Mujeres, the Isle of Women. The island is home of Ixchell, the Mayan Goddess of fertility & Healing, and one of the Caribbean's most wonderful islands celebrating the Mexican and Mayan cultures afloat on the crystal blue Caribbean waters.
Coco B Isla is dedicated to offering a beautiful luxury yoga & wellness sanctuary where like minded guests will practice, relax, connect, and delight in the splendor of the sanctuary, the island, and beautiful region.
In that mission they have created a full service destination dedicated to offering a luxury all-inclusive yoga and vacation experience.
OUR MISSION:
TO DELIVER INSPIRATIONAL WHOLE HEALTH INTEGRATIVE WELLNESS IN A FUN, RELAXING, BEAUTIFUL, AND RESTORATIVE ENVIRONMENT
Accommodations
Various luxury accommodation options are available based on occupancy preference. We offer single, double and triple occupancy options, with either standard garden / pool view or deluxe ocean view. Prices are listed according to view and occupancy selection. All suites have in room bathrooms, AC, Wifi, drinking water, and unique design.
Amenities
A/C in Rooms
Free Wifi
Spa
Pool
Towels
Free Parking
Kitchen
Tour Assistance
Coffee/Tea
Yoga Studio
House Keeping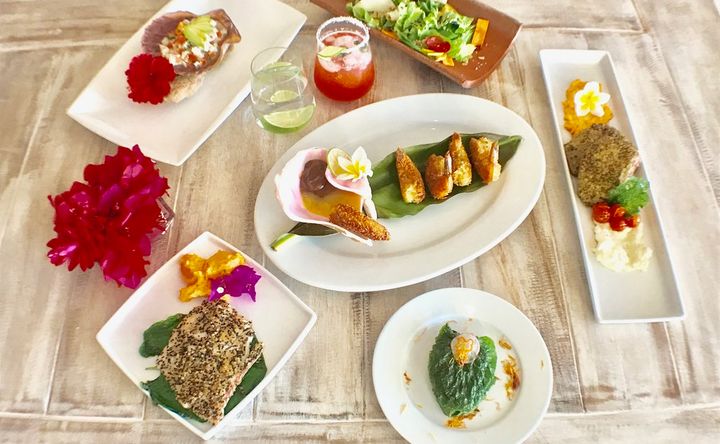 Menu Types
Vegan
Vegetarian
Pescetarian
Ayurvedic
Meat
Organic
Gluten Free
Dairy Free
Nut Free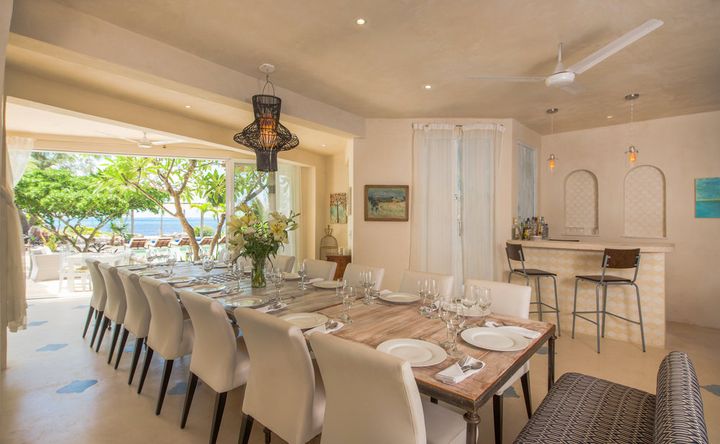 Menu/Cuisine
Freshly Prepared Gourmet Meals
Your stay at Casa B Coco includes three delicious, consciously prepared meals each day. All meals are local sourced, fresh and nutritious. This menu is not exclusively vegetarian, but will always include a vegetarian option. Fresh, locally caught fish is served a few times a week.
Special Requirement
Upon request, Coco B Isla will do its best to provide for special meal needs (such as lactose intolerance, food allergies, …etc.) These requests are required to be communicated at least 2 weeks in advance. Please communicate your request to the organizer of your program and keep in mind that a huge variety of non-allergic products are not as easily available in Mexico (as for example in the U.S.)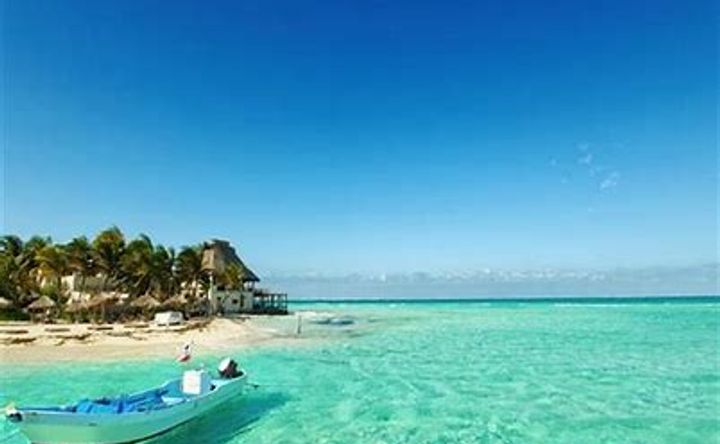 Directions
Guests should fly to the Cancun International Airport ( CUN ) From there, guests will make their way to the ferry terminal called "Ultramar" ( located about 10 minutes away in Puerto Juarez ) Guests will enjoy a 20 minute boat ride to the island of Isla Mujeres, and from there will taxi to the property " Casa Coco" ( located in Sac Bajo )
*Transport to and from the property is not included, although we are happy to assist in coordination.
Reviews To review this event, visit the page for the venue or retreat leaders (above).
Similar Retreats You Might Like

Thank you!
We're glad you've joined our retreat community. See you around :)
Return to my event
×