200 Hour Multi Style Yoga Teacher Training in Rishikesh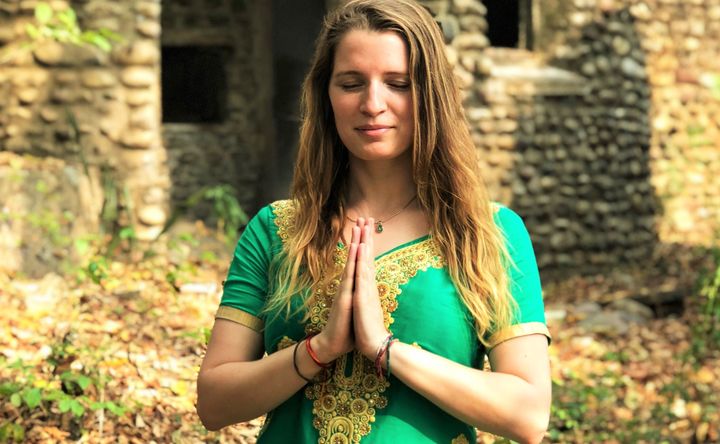 Event Highlights
The 200 Hours Yoga Teacher Training in Rishikesh offered by our school will carve your inner yogic skills and talent as a proficient yog guru. After the completion of the course, you will find yourself more confident and more talented than before. These 28 days will make you habitual to the life of a yogi, a life where peace is the real aim.
Schedule
Daily Schedule
Time Schedule
5:30 Am Morning Bell
6:30 - 6:45 Am Morning Tea
6:45 - 7:00 Am Shatkarma
7:00 - 8:15 Am Hatha yoga
8:15 - 8:45 Am Pranayama
9:00 - 9:30 Am Breakfast
10:00 - 11:00 Am Yoga Philosophy
11:00 - 12:00 Pm Alingment- Adjustemnt-Methodology
12:00 - 12:30 Pm Lunch
3:00 - 4:00 Pm Anatomy & Physiology
4:15 - 5:45 Pm Ashtanga vinyasa flow
6:00 - 7:00 Pm Meditation & Mantra chanting
7:15 - 8:00 Pm Dinner
10:00 Pm Lights off
About This Event
Yoga is an ancient science with having its traditions in India. The most authentic and original form of yoga can be practiced and learned here in India. Rishikesh is the serene destination of India that offers certified yoga teacher training courses to yoga aspirants from all over the map. Let's Learn And Explore Yoga. Get 200 Hour Yoga Teacher Training in Rishikesh.
The texture of spirituality and the beauty of the Ganges make Rishikesh an ideal place to learn the science of yoga. More than this, it let you connect with the yogi community, living a peaceful and healthy life or if you want to escape in the retreat of silence, then also Rishikesh is the finest place for this.
Rishikesh yoga association is a registered yoga school in Rishikesh that follows the authentic yogi lifestyle and the balanced asana practice. The teacher training courses offered by our school varied as per the level of a yoga student, i.e., from Beginner level of yogi to Master level of yogi.
200 Hours Yoga Teacher Training in Rishikesh is the first level of yoga course that makes you eligible as a registered yoga teacher (RYT-200). With the successful completion of the course, you will be able to teach yoga globally.
The course is an Intermediate level yoga course, a much preferable among yoga aspirants and lovers around the world.
The 200 Hours Yoga Teacher Training in Rishikesh offered by our school will carve your inner yogic skills and talent as a proficient yog guru. After the completion of the course, you will find yourself more confident and more talented than before. These 28 days will make you habitual to the life of a yogi, a life where peace is the real aim.
Gain with course
It's not easy to define in words about what you gain with the master yoga; still, we are just mentioning few rewards, one can get with the 200 Hours Yoga Teacher Training Course.
A strength to adapt more.A master level knowledge & understanding of yoga.A peace of mind.A healthy body.A happy soul.
A cheerful life.A method, style, or manner to conduct a yoga class.A rewarding gift of yoga.A blissful yoga journey.A glimpse of yogic life.
Without letting any second thought ruining your dream, Come to Yoga Capital of India and gain the finest knowledge of Yoga with the Master level of Yoga Course, 200 Hour Yoga Teacher Training in Rishikesh at Rishikesh Yoga Association.
200 Hour Multi Style Yoga Teacher Training Course Syllabus
Shatkarma (cleaning process)
Introduction of shatkarmaJal neti and sutra netiEye cleaning (trataka and eyes cups)Vaman dhautiKapalbhatiAgnisara
Ashtanga yoga asanas and their adjustment
Surya Namaskar ASurya Namaskar BFull Primary Series: PadangusthasanaPadahasthasanaUtthitaTrikonasanaParivrttaTrikonasanaUtthitaParsvakonasanaPrasaritaPadottanasana A B C & D ParsvottanasanaEkaPadaPadangusthasana A B C & DArdhaBaddhaPadmottanasanaUtkatasanaVirabhadrasana A & BDandasanaPaschimottanasana A B C & D PurvattanasanaArdhaBaddha Padma UttanasanaTriangMukaikapadaPashimottanasanaJanuSirsasana A B & CMarichyasana A B C & DNavasanaBhujapidasanaKurmasanaSuptaKurmasanaGarbhaPindasanaKukkutasanaBaddhaKonasana A & BKonasanaUpavishtaKonasanaSuptaKonasanaSuptaPadangusthasana A & BUbhayaPadanghusthasanaUrdhvaMukhaPashimottanasanaSetuBandhasanaUrdhvaDhanurasanaSalambaSarvangasanaHalasanaKarnapidasanaUrdhvaPindasanaMatsyasanaUrdhvaPadmasanaSirsasanaUrdhvaDandasanaBaddhaPadmasanaYogimudraUplutihSavasana
Vinyasa Flow (Postures)
On your feet YogasanasSeated Vinyasa SequencesSeated posterior stretch sequencesOn one leg yogasanasThe supine sequenceThe bow pose sequenceThe triangle pose sequenceThe inverted posture sequenceMeditative pose sequenceViseha Vinyasa karma
Hatha yoga asanas and their adjustment
Dynamic Postures: : Pawanmuktasana series, Marjala asana , Vyaghrasana, Surya namaskar.Standing Postures: Tadasana, Utkatasana, Padhastasana, Trikonasana, ParivrttaTrikonasana, Parshwakonasana, Parivrttaparshwakonasana, Veerbhadrasana I, Veerbhadrasana II, Veerbhadrasana III, Ardhchandrasana, Parsvottanasana, Prasaritapadottanasana.Inverted Postures: Sirsasana, Sarvangasana, Halasana, Pinchamayurasana, Adhomukhavrkshasana.Twisting Postures: Ardhmatsyendra asana, Parivrittijanusirshasana, Kati Chakrasana.Back Bend Postures : Bhujangasana, Shalabhasana, Dhanurasana, Matsyasana, Ushtrasana, Kandhrasana, Chakrasana, Gomukhasana, Setu Asana, Rajkapotasana.Forward Bend Postures : Paschimotanasana, Janusirasana, ArdhpadamPaschimotanasana, PadprasarPaschimotanasana, AdhoMukhaSvanasana.Balancing Postures: Vrkshasana, BakDhayan Asana, Mayurasana, Natraj Asana, Garudasana, Relaxation Postures, Shashankasana, Makarasana.Savasana
Pranayama
Introduction of PranayamaImportance of PranayamaYogic breathing technics for increasing awarenessBenefits of pranayamaDifferent Pranayama and general guidelinesNadi Sodhana pranayamaBhastrika pranayamaBhramari pranayamaSurya Bhedi andChandra Bhedi pranayamaSheetali and SheetkariUjjayi pranayama
Mudras
Introduction of yogic MudraJnana and chin mudraYoni mudraBhairava mudraShambhavi mudraNasikagra mudraPrana mudraMaha mudraMaha vedha mudraDifferent mudras for better healthMudra for concentrationCommon mudras for daily use
Bandhas
Introduction of BandhaUddiyana bandhaJalandhar bandhaMula bandhaMaha bandha
Yoga Philosophy
Introduction to yogaIts philosophy and evolutionConcept of hatha yogaDifferent practices of hatha yogaIntroduction to yoga sutras of patanjaliImportance of discipline in path of yogaDefinition of yogaVrittis (mental fluctuations) and their classificationConsistent practice and non-attachment (Abhayasa and Vairagya)Obstacles and distractions on the path of yoga (concepts of citta-viksepa and antaraya)Ashtanga yoga - Yama , NiyamaAsana , Pranayama ,Pratyahara , Dharana , Dhyan , SamadhiSattva , Rajas and Tamas (Triguna)Introduction to chakras and its functionsLives of yogis (Inspiring stories)
Meditation
Introduction to Meditation and ConcentrationBreathing Awareness MeditationTips for developing concentrationBahir and Antar tratakaDynamic meditation (osho meditation)Nada meditation (sound meditation)AjapajapaAntarmouna (silence practice)/li>Chakra meditationThird eye meditationMantra meditationYantra meditation61 point meditationYoga nidraInner visualization
Mantra chanting
What is mantra and benefits of chanting mantra?Shanti mantra (mantra of peace)Guru mantra (mantra for guru)Ganesh mantra (mantra for auspiciousness)Mahamritumjaya mantra ( Mantra on lord shiva)Gayatri mantra (universal prayer)YogenaCittasya ( Sloka on sage Patanjali)Hare rama, Hare Krishna ( Maha mantra)
Anatomy
Skeletal SystemMuscular SystemMuscle Functions according to Joint MovementsRespiratory SystemEndocrine SystemCirculatory SystemNervous SystemDigestive SystemChakrasInversionsPhysiological Benefits of Asana
Teaching Methodology
Positive & conscious communication Friendship and trustTime managementQualities of a teacherPrinciples of demonstrating, observation, assisting, correctingUse of voice in classMental & emotional preparation for teachingClass preparationStep by step class structure planning
Evaluation are based on
Written TestAsana Practical TestAttendancePerformanceBehaviour
Daily Schedule
TimeSchedule5:30 AmMorning Bell6:30 - 6:45 AmMorning Tea6:45 - 7:00 AmShatkarma7:00 - 8:15 AmHatha yoga8:15 - 8:45 AmPranayama9:00 - 9:30 AmBreakfast10:00 - 11:00 AmYoga Philosophy11:00 - 12:00 PmAlingment- Adjustemnt-
Methodology12:00 - 12:30 PmLunch3:00 - 4:00 PmAnatomy & Physiology4:15 - 5:45 PmAshtanga vinyasa flow6:00 - 7:00 PmMeditation & Mantra chanting7:15 - 8:00 PmDinner10:00 PmLights off

Inclusion
28 nights Twin shared AccommodationRooms with hot water, attached bath & toiletUnlimited free High Speed WiFi internet connection3 Times daily nutritious vegetarian meals and teasCourse books and course manualCleansing material like Neti Pot, Rubber tube etc.One Himalayas TripEvery Weekend ExcursionFree taxi-pickup from (DED) dehradun airportEvery Saturday Satsang( Spiritual Gathering)One full body massageUsage of in house library
Exclusion
Private Accommodation- 150 USD Extra.Air-conditioner- 100 USD Extra.Room Heater- 100 USD Extra.
Note : All classes are mandatory for students.In case of an illnesses or emergencies student can take leave with due permission from the concerned teacher. Leaves without reasons won't be accepted and this will severely effect the monthly performance of the student.
Studying with Rishikesh Yoga Association was such a blessing. I highly recommend doing the Yoga teacher training course from here. Teachers here have a wealth of knowledge and experience that shows. They bring balance and sincerity with their approach and can offer invaluable tools to grow within your practice and path as a yoga instructor
Venue Highlights
Daily yoga and meditation class
1 relaxing full-body massage
Free Indian traditional cooking class
Every Saturday Satsang (spiritual gathering)
Free yoga therapy class every week
Certified yoga instructors
Unlimited free high-speed Wi-Fi and use of in-house library
3 times daily nutritious vegetarian meals and teas
Comfortable accommodation
Accommodations
Students will be staying at Rishikesh Yoga Association during the course period. The school is privileged with a location which is close to the famous Laxman Jhula bridge and local market of Rishikesh.
They have twin shared rooms and private rooms for the students who will be staying here during the course. The rooms are spacious, bright, and outward facing rooms. The room comes with two separate bed in twin shared accommodation and a big single bed in private accommodation. Both categories of rooms are fully equipped with attached bathroom with western toilet and hot shower, balcony with mountain view and an independent entrance. Students are offered with a bed sheet, pillow cover, towel, toilet paper, blanket, and high-speed Wi-Fi during their course of stay.
Menu/Cuisine
Yoga is about bringing a positive change in your body and mind, thereby bringing an overall transformation. Yoga is not just limited to your yoga hall, but it also extends to your dining table. Hence, it is important to maintain a healthy diet.
At Rishikesh Yoga Association, we serve a satvik diet to the yoga teacher trainees. The satvik diet which includes vegetables, fruits etc., is considered to be the best diet to keep a light and healthy body. Food which tends to make one's body either too lethargic or hyperactive is avoided.
We make sure that the kitchen area and the food is clean and hygienic. Also, the food is freshly prepared for immediate consumption because it gives the best results. Consuming the satvik diet for a few days will automatically satiate your body needs and your body won't crave for any unhealthy food.
Along with the food, it is also important to keep a check on the time that you consume. The classes and the food breaks are so scheduled that the food benefits you the most.
We also keep in mind if any student is allergic to any specific food ingredient. In such a scenario, the student can approach the staff to inform them about their allergy. The staff is kind enough to prepare a separate meal for such students.
Directions
Arrival by airplane
Book your flight to Indira Gandhi International Airport (DEL), from where you can take a domestic flight to Jolly Grant Airport Dehradun (DED) which is just 20 kilometers away from the school. They provide free pick up service from Dehradun Airport (DED) to School.
Arrival by bus
From New Delhi airport, you can get a taxi or metro to Delhi ISBT bus station. From there you can find many government and private transportation to bring you to Rishikesh. They also provide free pick up from Rishikesh bus station to school.
Arrival by train
The nearest railway station is Haridwar train station. They also provide free pick up service from Haridwar Railway Station to school.
Reviews To review this event, visit the page for the venue or retreat leaders (above).
Similar Retreats You Might Like

Thank you!
We're glad you've joined our retreat community. See you around :)
Return to my event
×