23 days 200hrs Tantra Yoga Shamanism teacher training in Germany (sold out)
Event Highlights
Learn to teach an inspiring, intuitive and deeply meditative yoga practice
Unify body, mind and spirit through yoga and learn how to integrate tantric philosophy into your daily life
Engage in a personal and transformative process in a beautiful and intimate learning environment
Explore and experience the similarities between the shamanic Cosmovision and the ancient indian teachings.
Discover your personal light and shadows through a range of experience based Art forms such as dance, shamanic clown or applied tantric philosophy
Discover the importance of the ritual.
Enjoy 3 delicious, healthy, vegetarian meals per day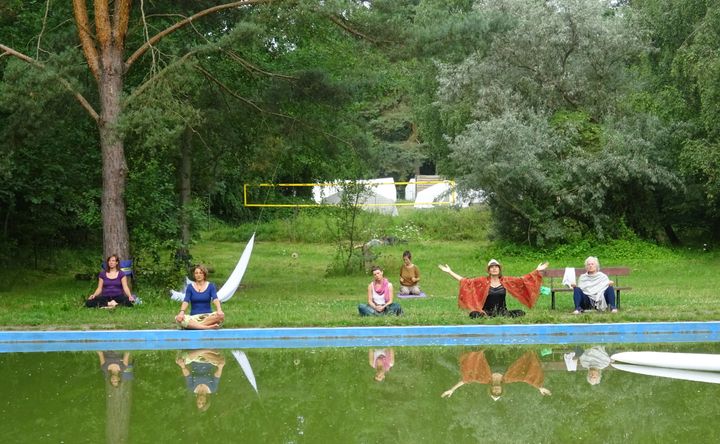 Schedule
Morning meditation
Breakfast
Yoga Practice or practical leaning
Lunch break
Afternoon session of pratice, theory, practical learning or Shamanism
Dinner
Applied tantric philosophy, mantra chanting, dancing or special arts events related to the course material
About This Event
This teacher training group consists of about 30 students facilitated by an engaging, international teaching team.
Living at the retreat enables students to focus intensively on their training, fully immersing themselves in a process of learning and self-discovery. Students discover the joy of deeply engaging in yogic practice and lifestyle without the usual responsibilities and away from business of daily life.
A close and energetic group environment is created to allow students to share their experience and learning processes, collectively deepening their understanding of the yoga practice.
Our sun – seminar – room has wooden floor and a beautiful feeling – it is ideal for Yoga. When we need space, we will have clases in a Circus Tent or in plain nature. In ZEGG there is a little swimmingpool and you can make walks into the nature around the ZEGG.
65% of the course content is focused on tantra yoga, pranayama and chakra work. Other practices include: Heyoca, Tantra Dance, Expressive Arts of the Being, Shamanistic practices, tantric and shamanistic rituals, Durga's Tiger Dance, and applied Tantra philosophy.
Kaula Tantra Yoga is rooted in Uttara Shaivism, or Kashmiri Shaivism, one of six Śiva traditions. Students approach the asanas from a place of relaxation, care, and love for themselves.
This yoga series is practiced in a slow and flowing manner to build patience and awareness. Each asana is held gently for a period of time to allow students to relax into the posture. This way, each individual finds their own unique way of expressing the asanas without the pressure of competing or 'performing perfectly.'
Tantra Yoga facilitators approach students as whole human beings and discourage 'isolating' or forcing muscles. Their priority is to hold a space of acceptance and love, with only minimal guidance where necessary.
Over time, students learn to meditate in the postures to connect with the Divine. This yoga specifically cultures the diaphragms and balances every area of life, including sexuality.
Please note that classes do not involve nudity or sexual contact. In advanced stages, deeper Pranayama practice, Bandhas, and Mantra practices are incorporated to culture Kundalini Energy. The advanced levels are taught at Shri Kali Ashram in Southern India.
During their time at Durga's Tiger School, students will explore tantra yogic lifestyle, philosophy and arts with us.
Together we will discover the ways in which to implement the yoga experience into every day life. Through the tantra teachings students also learn about the energetic exchange between Shiva and Shakti, the two polarities, and how to integrate sexual energy into their yoga exploration.
Durga's Tiger Dance, a form of movement developed by Iris Disse based on yoga energy work and different dance styles, is another form through which students deepen creativity and relaxation in body movement. The training also involves voice work through the technique "liberation of the voice", where you find your own lost voices in your body – instrument.
Applied Tantric Wisdom: During theory and practical learning classes students learn about tantra yoga philosophy and its application in everyday life. Students also learn the ayurvedic walking massage.
Shamanism: As the school is based in Ecuador and Iris had been working with shamans of different tribes for 20 years, students also have the opportunity to learn about shamanism, its Cosmo-vision and its similarities with eastern culture. During the course, shamanistic energy concepts are explored together with the Tibetan tantric tradition. There are parallels in the way these two different traditions understand energy, astrology, subtle anatomy and physiology.
The Purification Lodge
In this ancient shamanic ceremony you create your intent for your Teacher Training and reconnect with nature, your spirit, and your centered self. It helps you to leave a lot of old weight behind you and you open the door with your other yogis to new experiences.
The structure is built in an exact alchemical design out of willow or hazel saplings. Before the ceremony, the lodge is covered with blankets and a sacred fire is built to heat the rocks.
Once the rocks are glowing red, we enter. Rocks are brought in and placed in a pit. The door is closed and in the darkness, the Powers are called in as water is poured onto the rocks. Everybody has the opportunity to pray for themselves and others. After this it is time to 'give away' old habits and patterns that hold us back.
The ceremony ends with thanking the Powers for their presence and the gifts they have brought us. You are thus purified in all aspects. The sweat that runs from your body carries out toxins, your prayers cleanse your emotions and mental limitations. Your spirit is expanded through connection with and direct experience of the Powers.
We welcome new people to our open purification lodges. You will be given clear instructions beforehand with an opportunity to ask your questions.
Tantric Dance
A combination of contact improvisation, movement exploration, and performance.
The tantric keys to opening your erotic and life energy are dance, movement and breath. Additionally, there is the ability to perform. This is why we combine contact dance – meaning the playful, relaxed, and open encounter of two bodies – with elements of movement performance.
Discover yourself in a new way by exploring movement on your own, in duets and with several people.
The word tantra describes in its indian origin an extraordinary spiritual path aiming at the complete transformation of the normal consciousness.
Contact improvisation – a dance, free, powerful, wild and gentle, wanting to renew itself from a place of not knowing and non-intention – connects to the original tantra and its contemporary translation in this way. It is practiced in many countries today, including Argentina, USA, Russia, Croatia, Finland, Europe, and many more.
Powered by Froala Editor
The mixture of the activities showed me how the life can be and that in every experience there is a connection and creation at the same time, if I am willing to see it as such. There is nothing I would add or omit from the course.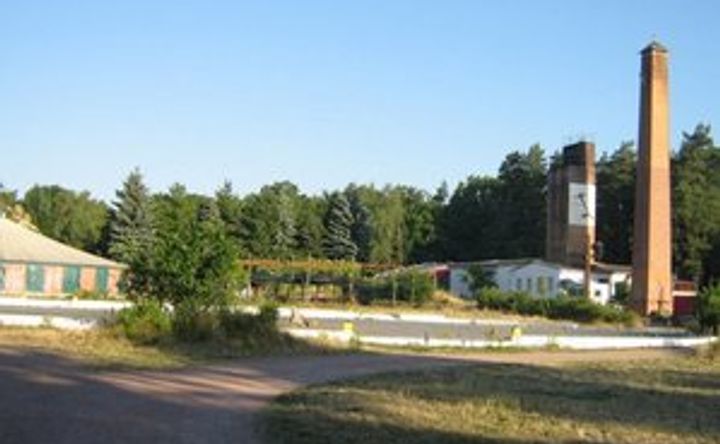 Venue Highlights
One of the oldest community in Europe
In ZEGG we develope new forms of comunication and social ways of living together
Educational programs, seminars and festivals to topics like personal and collective evolution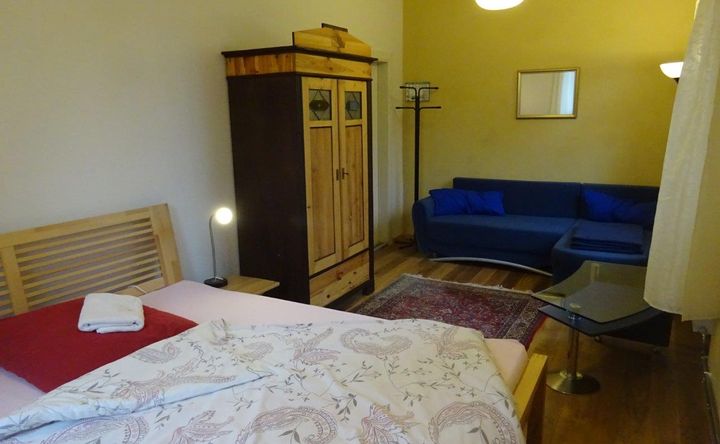 Accommodations
There is the possibility to sleep in big tents with electricity or ask for a double or single room.
There is a big bathroom with all facilities and hot water available with several showers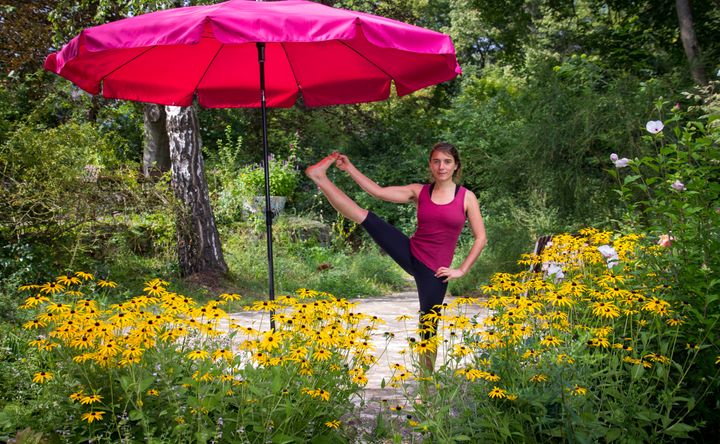 Amenities
Pool
Free Parking
Coffee/Tea
Cafe
Restaurant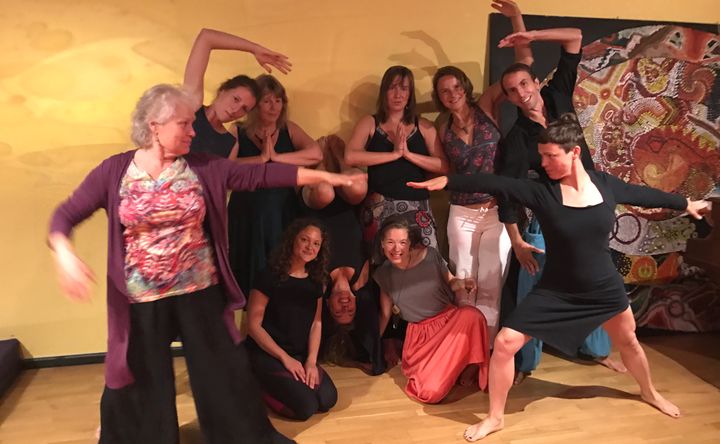 Menu Types
Vegan
Vegetarian
Organic
Gluten Free
Dairy Free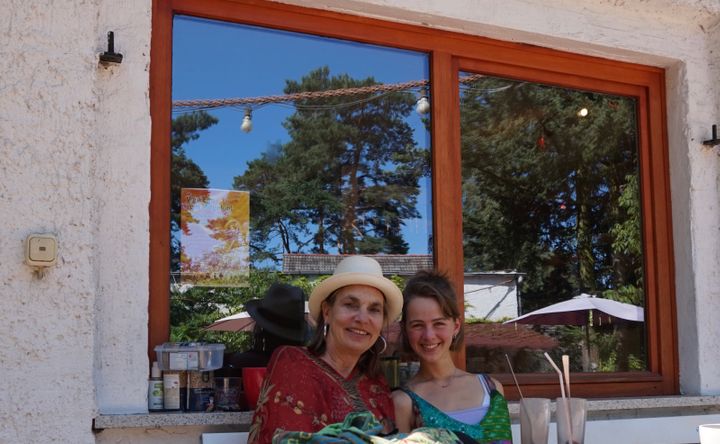 Menu/Cuisine
big buffet with a colorful and delicious varity of dishes and fresh vegetables and fruits.
YOU WILL ENJOY IT!
Directions
Train:
From Berlin Hauptbahnhof you have a local train (RE 7) to Bad Belzig
From Leipzig you take the train to Dessau or Roßlau and then you change into the train RE 7 to Bad Belzig
Local bus in Bad Belzig:
From the railway station to ZEGG you can take bus No 590 "Stadtlinie"
Reviews To review this event, visit the page for the venue or retreat leaders (above).
Similar Retreats You Might Like

Thank you!
We're glad you've joined our retreat community. See you around :)
Return to my event
×