9 Days Oshun Goddess Women of Color Healing Retreat in Cuba (sold out)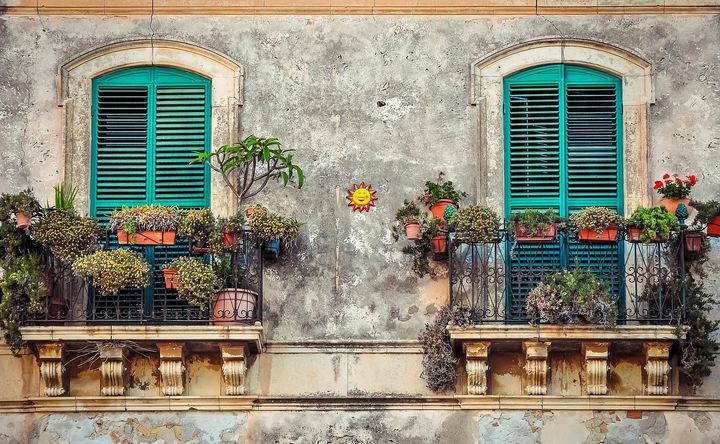 Event Highlights
Visit Havana, Varadero, Trinidad, Viñales and Cienfuegos.
Local Guide always at your disposal
Hatha yoga class and Vipassana meditation sessions
Workshop of Afro-Cuban culture or Santeria
Guided walking tour of Old Havana
8 nights accommodation
Airports transfers
Excursions in Havana, Cienfuegos and Trinidad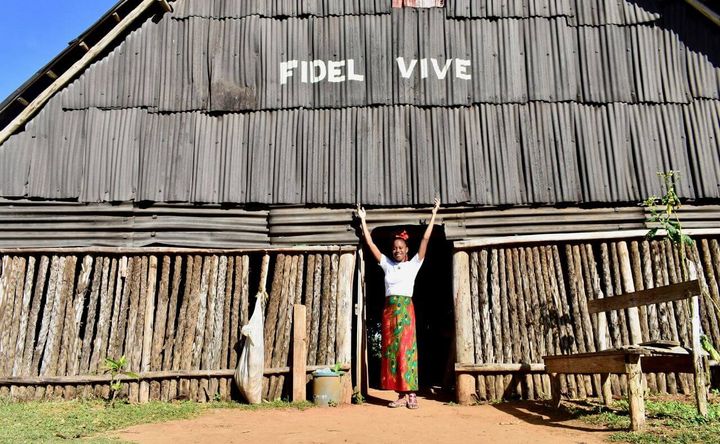 Schedule
Day 1 - "Bienvenida a Cuba"
Today you will arrive in Cuba and Ludisis will pick you up at the José Martí International Airport (HAV).
The transfer to our "Casa Particular" (guest house) is around 35 minutes. Upon arrival, your local hosts will warmly welcome you and show you your room.
In the afternoon, meet in our community and we will have a welcome dinner in a restaurant of typical Cuban food in the heart of Havana with live music.
Day 2 - "Discovering Havana and Healing with the Orishas"
In the morning today, a relaxing Hatha yoga session will prepare you for the rest of the activities of the day.
Our local hosts will prepare a delicious breakfast in which you will be delighted with tropical fruits such as guava, mango, or papaya.
To immerse yourself in the culture and history of the Cuban capital; today, we will have a walking tour through Old Havana in English. Old Havana is one of the fifteen municipalities of the province of Havana.
We will enter into its historic center which, together with its system of fortifications, was declared a World Heritage Site in 1982 by UNESCO.
This historical tour will be followed by a healing tour where we will visit temples of Catholic Saints (Orishas deities). In the afternoon, an activity that will change your life comes: "Meet the Orishas Workshop".
Day 3 - "Healing in Nature"
Enjoy a healthy breakfast in our Casa Particular, as today we embark on a trip to the Viñales Valley.
To the west of the Cuban provinces, its main attraction is its natural beauty.
Today, we will visit the natural cathedral of Cuba, the province of "Pinar del Rio" is not only famous for the Viñales Valley, Unesco's world cultural landscape, but also for cultivating the best tobacco in the world.
In Viñales, you will have an excursion to the tobacco plantations in which you will learn about the best tobacco in the world and you will get to know the protagonists of Cuban tobacco cultivation.
Today, you will have free time to discover this natural treasure.
In the afternoon, we will return to Havana where we will have a moment of community when creating our "Self Acceptance Session Circle".
Day 4 - "Behind our African Roots"
Undoubtedly, today will be a day of strong emotion for all of us because we will visit the National Museum of the Slave Route, in the Castle of San Severino in Matanzas.
This museum that seeks to rescue the history of African slavery, is the first of its kind in America and has four rooms: the House of Commander, archaeological presentation, slavery, and the Orishas.
They exhibit objects, pieces, photographs, and belongings that illustrate the horrors of the slave era.
After lunch, we will go to our next destination. The incomparable beach of Varadero where we will spend the next two nights.
Sunset yoga session on the beach will be the activity that concludes this day full of emotions.
Day 5 - "Varadero, the most beautiful beach to heal"
Delight yourself with an exquisite breakfast in our Casa Particular in Varadero while you feel the sea breeze.
Today, you will have free time to do aquatic activities or simply relax on the white sands of Varadero Beach.
In the afternoon, an introductory workshop to the Afro-Cuban Dances.
In addition, offering to the Orisha Yemayá in the sea will transmit you love, joy, and unique healing.
Day 6 - "Loving and kindness healing meditation"
Today, first of all, we will begin the day with a tasty breakfast prepared by your local hosts at Casa Particular in Varadero.
Then, we will start a trip to Trinidad; the so-called museum city of Cuba.
This colonial jewel has a main square surrounded by magnificent 18th-century buildings such as the Sanchez Iznaga palaces, and the church of the Holy Trinity.
Here, Spanish and African traditions are blended and flourish in a culture passed on from one generation to the other.
Before arriving at our villa in front of the sea, we will make a stop to be pleased with Cienfuegos, a city that dazzles for its French architecture.
At dusk, love will be the one that will heal you with a yoga class dedicated to loving others and loving yourself. After a meditation session on loving, kindness will close the day.
Day 7 - "Dancing in a Natural Cave"
Starting the day with joy is one of the greatest healings one can have.
That's why this morning, we will start with a Cuban casino salsa class. Get ready to move your hips to the beat of the drum.
The Topes de Collantes Natural Park, an immense protected area that owns 45% of the endemic birds of the country awaits you for an optional hiking excursion (not included).
In the evening, we invite you to dance salsa in one of the most impressive clubs in Cuba.
This dance hall is inside a natural cave and is the perfect place to share with locals.
Day 8 - "Knowing your Ancestors"
In the morning today; after breakfast, we will embark a trip to Havana in a private car.
In Havana, an Orisha healing ceremony that will include healings with flowers, dances, songs, stamps, and herbs, will be a precious moment of reunification with your inner being.
Learning how to respect our African ancestors' workshop will give you an introduction to Cuban forms of communication with the ancestors. This is an interactive cultural workshop with locals.
Day 9 - "Healing Body, Mind, and Soul in Cuba"
Breakfast in our Casa Particular. To say goodbye to our new sisters, we will have an offering ceremony at the river.
All of us daughters of Oshun, dressed in yellow will offer to our mother sunflowers, honey, candles, and whatever you want to offer her.
To thank is an act of healing on its own, and on this day, we will have much to thank our ancestors.
About This Event
In today's world where everyone wants to be perfect, we sometimes forget who we are and where we come from. That's why our 9 Days Oshún Goddess Women of Color Healing Retreat seeks to awaken in you, the goddess you are, to face the world full of pride for your origins and have in your hand the power of spiritual healing.
Oshún is the Orisha represented by the River, honey and sweetness, love and fertility, gold and femininity. We dedicate this Women of Color Healing Retreat to this Afro Cuban Goddess, so that she, with her powers and love for her daughters, will heal and protect us during this journey through Cuba.
In this retreat you will heal in a different way, knowing where you come from, will let you know where to go. Remember that you are a beautiful and unique being.
In this healing retreat, Yoga, Meditation, Dance, Workshops, Ceremonies, and Afro-Cuban Rites will be in charge of providing peace, love and physical, mental and spiritual healing.
This trip is a wonderful concept for women who seek to learn more about Afro-Cuban spirituality and their own spirituality.
Yalorde Yoga as an Afro-Cuban woman invites you to heal in a community in a different way, stepping into your own true.
Hi Ludisis! Susie and I are safely back in the states and we want to thank you so much for a wonderful experience in Cuba. It was wonderful to see my big sister relax for a change! Sharon Power.
What's Included
Local Afro Cuban guide always at your disposal.
Hatha yoga class and meditation sessions.
Walking tour of Old Havana in English.
8 nights accommodation in beautiful Premium Casas Particulares in Havana, Varadero and Trinidad.
All airports transfers.
Excursions in Havana, Cienfuegos, and Trinidad.
Transportation to and from Havana, Viñales, Varadero, and Trinidad.
All breakfasts at your Casa Particular (Premium Guest House).
Afro Cuban music workshop.
Hatha yoga sessions.
Loving and kindness meditation session.
Behind our African Roots in Cuba excursion.
Self-acceptance session circle.
Learning how to respect your African ancestors' spiritual session.
Orisha healing ceremony.
Excursion to the temples of Yemaya, Virgen de La Mercedes, San Lázaro, and Virgen de La Caridad del Cobre (in Havana).
What's Not Included
Flights, visas, and travel insurance.
Lunches and dinners.
Transfer in your free time and to the optional activities.
Tips for drivers.
Venue Highlights
Discover Cuba with a Cuban Yoga teacher who knows every corner of the country and will ensure that you have a unique experience in this yoga retreat.
On this retreat, you will experience Cuban music, a meditation on the beach, eating delicious Cuban dishes, making new friends, practicing Hatha Yoga.
You will also get inspired, increase your flexibility, learn about spirituality, gain more energy, enjoy nature with like-minded people, and change your life!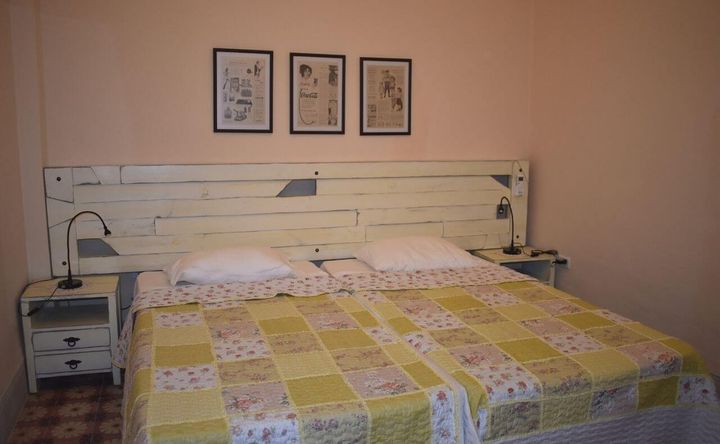 Accommodations
In Havana, you will stay in our private house that is very close to the main cultural and historical sites of the city and the Habanero Sea, the colorful life of Havana gives a family and vintage style to our Casa Particular.
In Trinidad, you will stay in our Villa that is right in front of the sea, where you can enjoy the best sunsets from the terrace on the roof of the villa, from where we will also have Yoga classes.
In both cities: "Havana and Trinidad", you will have your own room with double bed and private bathroom. You will enjoy privacy, security and comfort.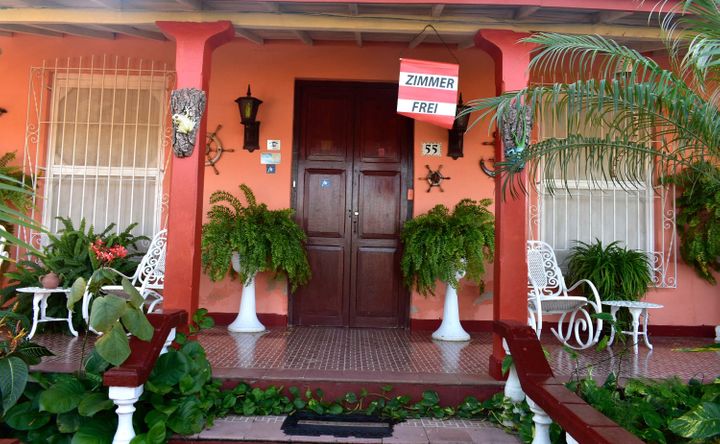 Amenities
A/C in Rooms
Pool
Towels
Free Parking
Kitchen
Tour Assistance
Coffee/Tea
Cafe
Restaurant
Yoga Studio
House Keeping
Bicycles
Reviews To review this event, visit the page for the venue or retreat leaders (above).
Similar Retreats You Might Like

Thank you!
We're glad you've joined our retreat community. See you around :)
Return to my event
×