THE DIVINE WEAVE , 'manifesting' from heart centered alignment in Aquitaine, France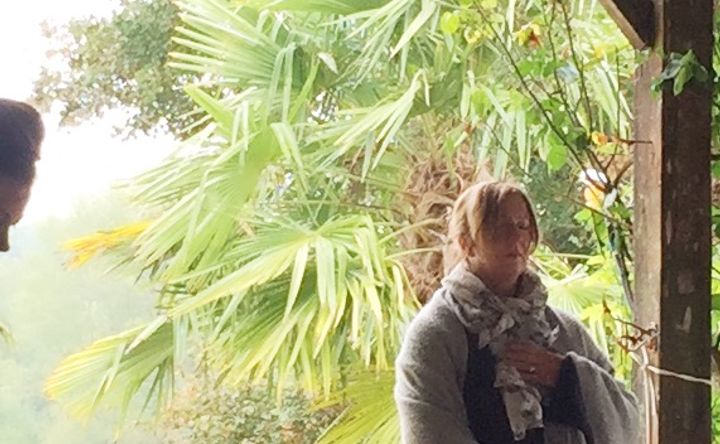 Event Highlights
learning to manifest
techniques to enhance daily living
embodying practices of divinity
daily meditation, sacred movement and learnings
small group
all inclusive with vegan and vegetarian home grown, seasonal food
comfort and luxury accomodation
private valley, hill topviews, peace and nights full of stars
About This Event
In this transformational experience you will be guided to wynd and weave your way between the worlds of ancient shamanism and futuristic quantum meditation, finally landing at the knot of present moment, heart centered alignment and flow.
Working with powerful techniques within the tradition of The Lyceum you will be given the opportunity to clear, cleanse and cut the ties to what no longer serves, releasing trauma and conditioned patterns of the past that are holding you back.
Through daily, meditative practices you will gather new threads of understanding about yourself and learn to connect deeply with the inner wisdom of your energy centers and the loving presence of source consciousness. Then from this center point of self realization you will be guided through the quantum field to become the embodied divine creator of your heart's desire and re weave new purpose into your life.
This is an intimate retreat (maximum 12 participants) where you will be held in the womb of creation, without judgement and in unconditional love as you unfold into the best version of yourself.
I welcome you here with open arms….
This is a 5 day retreat starting at 6:30 pm on the first day then finishing at 4 pm on the 5th day
YOUR RETREAT STAY WILL INCLUDE:
– 3 vegetarian meals a day with home grown or locally sourced food, alfresco style dining, starting 6:30 pm on the first evening
– snacks/drinks throughout the day
– Shared single bed accommodations
– Access to student kitchen
– Access to swimming pool
– Use two towels per person
– Optional reduced rate transfer from Bordeaux and Bergerac airports
– Optional reduced rate stay the night before and/or after your retreat
( go to (contact info blocked) for transport and extra night costs)
A deposit of 300 euros is required to secure your place. the remainder is due 6 weeks before arrival.
To reserve your place please contact Sarita directly: (contact info blocked)
If you are feeling called to come and work with Sarita, have a look at a very small selection of the thousands of testimonials that she has received over the last year. Know that whatever your reason may be for showing up for a retreat; as you as you step into your inner transformation she will guide you and hold you in an intentional and loving space.
Sarita's retreat was a beautiful life changing experience for me and I am so grateful that I had the opportunity to attend. On Youtube Sarita seems kind, generous and spiritually gifted but in real life she is so much more and is truly an angel in human form. Densie
This is beautiful, Sarita, just like all your meditations and teachings that I have listened to so far. Grace & Love speak through you and I thank you for the generosity of spirit, with which you share all these with us! Blessings to you! X Gergana
I am so grateful to have experienced the most beautiful retreat with Sarita. Sarita's insights and teachings are inspirational, uplifting and you are held within a warmth of loving kindness and care. Barbara
Thank you, Sarita, for this, your messages and meditations are my greatest tools at this point in my life. ❤❤❤❤ Suki
Sarita has a wonderful way of explaining complex concepts. She is overwhelmingly generous and insightful in sharing her knowledge and experience; and I cannot recommend her highly enough. Honey
❤Dearest One ❤I will look into your beautiful eyes one day and hug you as you have just given me the gift of an experience of self love, appreciation and soul healing approval! The journey into our new reality . . . Words cannot express the gratitude for how you show up in this world ❤ Thank you. Meghan
Sarita has a very beautiful and powerful energy and really connects with you as an individual. Jenine
I want to express my gratitude to you for coming daily to explain the reality to me! Deep Gratitude & love to you!❣ Anjalia
She is a great speaker, healer and her Energy is contagious.
Attending her retreats is life changing. Amelia
Dear Sarita, I have been advancing much with meditations every day. Now I have been able to control a little my reality. My health has improved and so my understanding of this consciousness expansion while on earth....Thank you! Michael
There is wonderfully cohesive, aligning & generously occurring energy here, Sarita.
I have much appreciation for you. Grace
WOW! SO POWERFULL!!! LOVE LOVE LOVE!!! BLESSINGS TO YOU!!!! Heidi
She is so adept at feeling and interpreting the spiritual side of us as Created Beings of Gods Design. She knows that as an enlightened being her role as a teacher/ instructor is a position she occupies willingly with Grace of serving all of us! Ron
You've instilled a deep appreciation of life in my and many, many others lives. You are rich beyond measure ☀♥✨✌ Byron
Sarita is a truly gifted practitioner who holds a safe, powerful and loving space. Alicia
So inspiring and thank you for all of your lovely meditations. I've been using them daily and my life is changing so much for the better. I trust and surrender and appreciate you so much! With love and light from East Nashville, TN. ???? Nolan
Sarita is an incredible teacher with fantastic knowledge, intuition, grace and kindness. I have profound regard for her and her work, she has helped me heal in ways I could never have imagined. Jacquelin
This is mind blowing!!!! And SO HELPFUL, thank you so much Sarita. You have helped me tremendously, I am so grateful for you ❤ Susan
Beyond the beyond ❤ ❤ Truly breathtaking and DIVINE. I didn't want it to end as I was drinking up the cosmic vibrations and LOVE. Thank you Sarita..What a gift❤ Louise
Thank YOU so much Sarita! You are a true blessing and I'm grateful to have benefited from your service. You are amazing and beautiful. You are loved . Andonia
Sarita's retreat was a beautiful life changing experience for me and I am so grateful that I had the opportunity to attend. On Youtube Sarita seems kind, generous and spiritually gifted but in real life she is so much more and is truly an angel.
What's Included
ALL TEACHING, FOOD AND ACCOMMODATION
What's Not Included
travel
Venue Highlights
One hour drive from both Bordeaux and Bergerac airports.
One site retreat car availble for guests and teachers to use.
WE offer reduced rate collection services from both airports and nearby train stations.
We offer extra nights B and B either side of each retreat so that guests can have more holiday time f they wish.
OUR OWN SECRET VALLEY AND WOODS
OUR OWN STONE CIRCLE - SOLHENGE
PEACE AND QUIET
POOL
STUNNING BEDROOMS FRENCH FARMHOUSE STYLE
VEGETARIAN FOOD WITH B=VEGAN OPTIONS AND OFTEN HOME GROWN.
This place is paradise.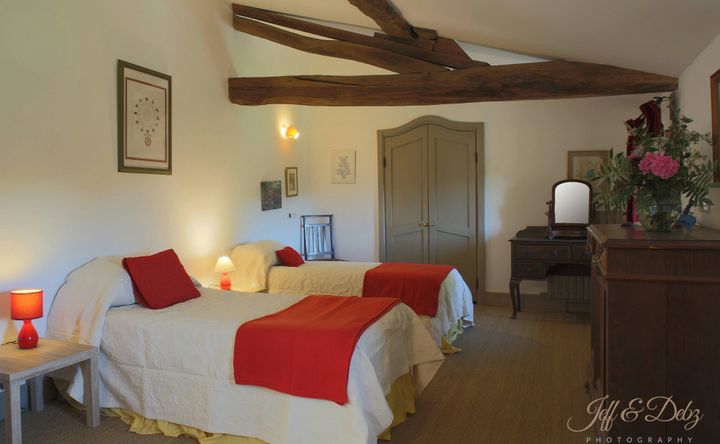 Accommodations
SHARED SINGLE ROOMS, SPACIOUS AND BEAUTIFUL
SHARED BATHROOMS
PRIVATE POOL
STUDENT KITCHEN
STUDENT LIVING ROOM
HAMMOCKS OUT DOOR RELAX AREAS
TOWELS AND LINEN INCLUDED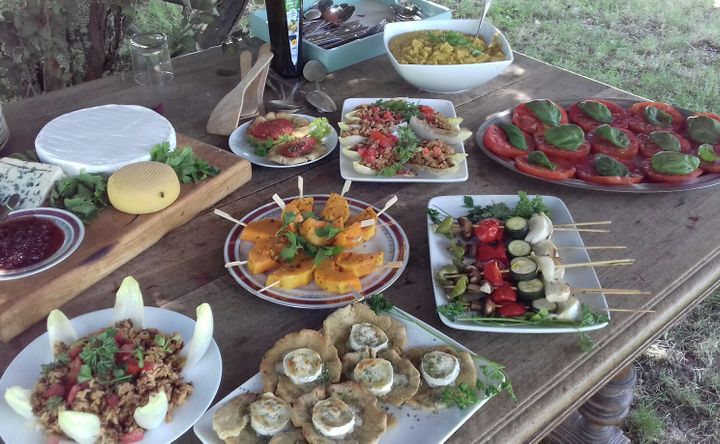 Menu/Cuisine
VEGETARIAN, SEASONAL, OFTEN HOME GROWN WITH ALLERGY AND VEGAN OPTIONS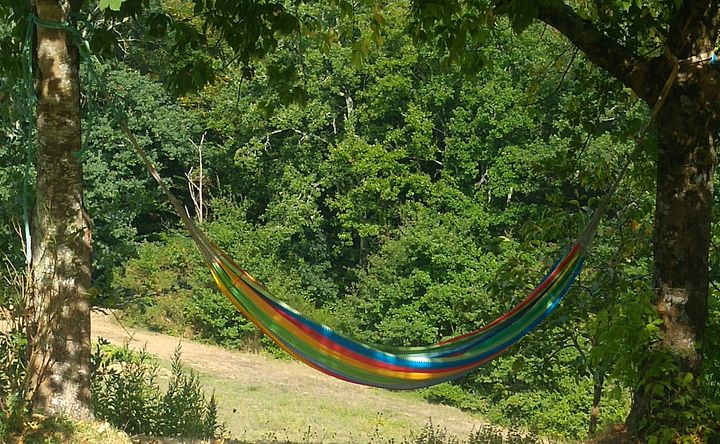 Directions
WE OFFER DISCOUNTED COLLECTION FROM BORDEAUX AND BERGERAC AIRPORTS ( 1hr , 50 euros)
ONE SITE RETREAT CAR FOR GUESTS AND TEACHERS TO USE LOCALLY
Reviews To review this event, visit the page for the venue or retreat leaders (above).
Similar Retreats You Might Like

Thank you!
We're glad you've joined our retreat community. See you around :)
Return to my event
×