Ayahuasca & Kambo Retreat (3,5 days)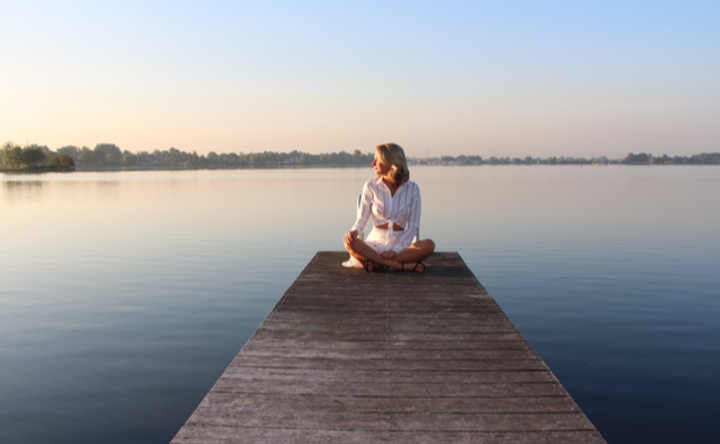 Event Highlights
-2 Ayahuasca Ceremonies
-1 Kambo session
-Rape sessions (as much as you want)
-Emotional Work
-Peaceful environment
-Experienced Guidance
-We do these Retreats every Months and the Ayahuasca Ceremonies more frequent
-We have a Great way of building-up this Retreat
-Easy to reach from Amsterdam Schiphol Airport (20 mijn by taxi/Uber)
-Good Quality of Food
-There is always a good Atmosphere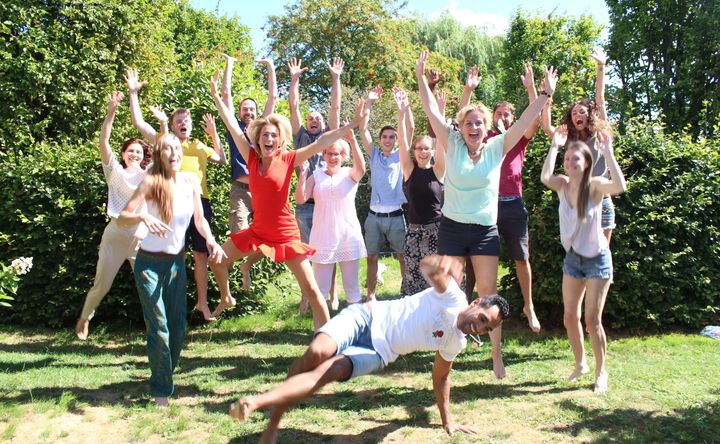 Schedule
DAY 1
12:30 p.m. – Arrival at venue
01:00 p.m. – Welcome and Introduction
01:30 p.m. – Sharing Circle
02:30 p.m. – Preparation for Kambo with group connection, meditation and possibility to take Rapé
4.00 p.m. – Kambo Ceremony
7.00 p.m. – Closing Circle with Dinner
DAY 2
9.00 a.m. Breakfast
11.00 a.m. Full sharing circle
12.30 p.m. Lunch and Rest
4.00 p.m. Preparation 1st Ayahuasca Ceremony
6.00 p.m. 1st Ayahuasca Ceremony
12.00 p.m. – Closing & Dinner
DAY 3
9.00 a.m. Breakfast
11.00 a.m. Integration & Sharing
12.30 p.m. Lunch and Rest
4.00 p.m. Preparation 2nd Ceremony
6.00 p.m. 2nd Ayahuasca Ceremony
12.00 p.m. – Closing & Dinner
DAY 4
8:30 a.m. – Breakfast
9.30 a.m. Integration & Sharing
11.30 a.m. Going Home
About This Event
Would you like to understand your feelings and feel better with yourself and your Life? Do you want to free yourself from remnants of unprocessed and unhealthy feelings from the past? Would you like to connect to your intuition, cleanse yourself of negative energies?
Do you want to improve your mental and physical health?
Do you want to aid your body in a cleansing of the digestive system and the rest of the body, removing stored mucus, parasites, yeast overgrowth and other impurities that rob energy?
This combined Retreat with one day of Kambo and a two day Ayahuasca Ceremonies gives you the perfect opportunity to tackle emotions or problems deep in your subconsciousness and achieve fundamental changes in you emotional and physical health.
Once a Month I am organising Kambo/Ayahuasca Retreats together with Kelvin Welling. In this special collaboration we will combine a 1-day Kambo ceremony with a 2-days Ayahuasca ceremony. Kambo and Ayahuasca are very powerful healing medicines from the Amazon rainforest, both of which can bring about a life-changing experience. The price for this 3,5 -day retreat is € 910, – euro. You can register directly by completing the questionnaire. On this page you will find more information.

The healing power of Kambo and Ayahuasca
Kambo is a medicine that comes from frog secretion and will cleanse your physical and emotional body. For many indigenous cultures in the Amazon, this purgative, immunity- boosting medicine is very important. It does not only cleanse the body from toxins, bad bacteria and viruses, but it also helps tremendously to let go of old emotional baggage.
Benefits of doing Kambo before your Ayahuasca sessions? It's perfect to do Kambo before your Ayahuasca Ceremony for releasing toxics and cleansing your body.
Toxics are released from your body.Release of stress that you take into the Retreat.It can give your energy a boost (not always).Cleansing your body.You are more opened up for going into your Ayahuasca Ceremony. Not only just because of the Kambo. Also because of the emotional work that Kelvin is doing.You will feel the difference immediately after your Kambo sessionThere is a better connection with the group.You will feel more safe going into your Ayahuasca Ceremony.
About Ayahuasca
Ayahuasca is an ancient plant medicine for the soul that Shaman from the rainforest have been using for millennia. Ayahuasca makes it possible to create a deep inner journey that helps you get insights about life, by healing the past and letting go old pain, to get another perspective about life, to release stress, to get more self-love and much more.
What can you expect from the Kambo?
Kambo is composed of peptide substances that are analgesic and anti-inflammatory and improve the immune system by killing bad bacteria, viruses and parasites. Kambo is know to treat brain diseases such as Alzheimer's and Parkinson's, migraines, blood circulation problems, depression. It helps to heal eyesight, skin disease, fertility problems, AIDS, cancer, candida, hepatitis, herpes, and more. Kambo has the reputation to be the world's best natural antibiotic, and builds up the immune system through the body's production of antibodies.
The Kambo spirit works with your intention as well as what it feels is most needed in the moment, therefor every experience is unique. Upon entering your body, the spirit scans your body and answers the call of where help is needed most.
Join this 3-days Kambo & Ayahuasca Retreat
We are very happy to invite you to our powerful 3,5-days Kambo/Ayahuasca Retreat. The medicines will reveal layer by layeryour authentic self by clearing the path ahead, allowing to access a deep understanding of yourself and everything around you.
During the Retreat you can rely on a team of practitioners with a lot of experience in working with medicines from the Amazon. We will be there for you to assist you in your process.
Why would you join this Retreat?
For an Emotional & Physical DetoxIf you are looking for Meaning in your LifeWhen you want to think more positiveTo feel better with yourselfTo get more understanding about Life & YourselfFor more Self LoveTo go to the Next Level in your LifeWhen you feel the calling
"Kambo is known as "the vaccine of the forest" and is one of the most powerful, natural antibiotics and anesthetics found in the world. It is one of the strongest ways to empower our immune systems."
KELVIN WELLING - Kambo practicioners: Who am I?
My name is Kelvin Welling. I work with different plant medicines and do emotional work with people. Plant medicines has drastically changed my life. I immediately felt and urge to share this with others. I believe everyone has a deeper purpose. Before coming there I first had to heal myself and remove blockages and limited believes. Then naturally my path went towards working with plant medicines and other healing work.
I am an experienced entheogenic guide who will lead you safely through your shamanic journey. I hold the space, provide a protective energy and cleanse the negative energies that come up.
Kambo is very special to me because I healed myself when I was in a deep depression. As Shaman came om my path who showed my how to work with Kambo. After all, I have cured my depression with Kambo by doing 7 Kambo sessions in 7 days in a row with success. The band between me and the Kambo spirit is very strong. This is just one example. Meanwhile I have helped many others with the Kambo healing work and that is the best thing in The World to me. I would love to hold space and to help you too with the Kambo sessions.
Why Kambo?
Usually Kambo is an intense treatment. The goal is to make you feel better and to cure complaints or to give you a liberation of blockages. You will notice the effect immediately after the session. Why would you do a Kambo session? And how does Kambo help?
Physical, emotional and spiritual cleansingGet rid of resistance and blockagesSolve health problemsEffective & fast cleaning at the cell levelHelp to think more positiveBuild self-confidenceActivate inner strengthPurifying your bloodGet rid of stressMore peace in your mindRemoving fearBreak through patternsGrowth of confidence in life and yourselfExperience clarity in yourselfBrain diseases, such as Alzheimer's, Parkinson'sMigraine & headacheProblems with the blood circulationAllergiesSkin diseasesFertility problemsStressAIDSCancerHigh blood pressureDiabetesDepressionAddictionChronic diseasesCandidaCure hepatitis, herpes and more
How to take Kambo with safety and respect?
If you have never taken the medicine before, we will start with a test dose first to test for an allergic or adverse reaction. If after 1 hour, no negative reaction occurs, we will go ahead with the treatment.
We will help you to decide the placement of the marks and together we will decide the dosing which is right for you (this differs for men and women and takes into account the sensitivity of each person). We will also let you know when and how much water to drink, how to position your body, and other aspects that will make the experience more comfortable.
It is very important to us to ensure a high quality of Kambo. We make sure that the poison was collected with respect and that the frog did not have to suffer, which is unfortunately not uncommon these days. (When collected respectfully the frog is in no way harmed). We receive our Kambo sticks from the Northwest Amazon, collected exclusively by indigenous Matses who depend on this medicine to keep them healthy and help with their hunting.
TESTIMONIALS OF PARTICIPANTS
The change is so huge so that I must call it a miracle. I love that you will work more with Alice and Kerrie. You make a great team and I think it's going to feel very good for you. You take on so much Maria, I saw that. And they will support you a lot ???? Johan Tuhlin from Sweden
I can't put in to words how much this journey has helped me. It has been the most life changing, powerful, positive, transformative experience I have ever gone through. Maria and her team could not have been more welcoming, caring and supportive . I can't thank them enough for their healing, comforting and guideance. Helen Bevan from the UK
I know everything is a process and everything comes at the right moment. The plant called me on two previous occasions when I was in South America. I'm glad, I could not attend these opportunities, since experiencing the Ayahuasca Ceremony with Maria Johanna and her team was wonderful! I feel deeply grateful. The atmosphere was amazing with the music, the scents and the candles. All beautiful, every detail was accurate for what I had to live, learn and feel. - Patricia Jiminez from Spain
I want to thank you all of you for being so lovely and especially you Maria. My heart is so grateful. I understand now that past is past and everything happened for a lesson. I also forgived myself for being so rude against myself during this years. - Cyrielle Goufier from France
These ladies made me feel safe. They took time to be in alignment with the personal needs and inner quests of the group. Their guidance was so supportive, loving and caring. I wish for everyone to have a wonderful Kambo/Ayahuasca experience like that! I'm still integrating my insights, but when the insights and unfolding lead me to a new riping Lifetheme layer, I would definitely return to join the ceremonies of these 3 ladies and team! - Dewi Huibers from The Netherlands
Dear Maria, I can't find the words to express how much the Kambo & Ayahuasca Ceremonies , the love, the warmth, the love and everything around it has meant for me. I feel so much. There has come so much peace. The have seen the sun has rising again and I have felt it. In, for sure, 15 years I haven't felt like this. So tremendously much love and acceptance. So special. A new beginning. The sun has rised. Thank yo uso much. - Mirjam Knots from the Netherlands
The Kambo had the effect of a huge cleaning up on me. It brought a sense of peace, love and clarity and was good preparation for the Ayahuasca. In addition, this time I could just as well jump into the credibility of my mind and hook into heavy themes such as guilt, betrayal, inadequacy, shame and punishment, in short everything inclusive. I am once more aware of how important the good guidance has been in this ceremonies. Thanks. - Kees van Oostenrijk from The Netherlands
A very beautiful day to all you champs and connected souls.The weeks after Ayahuasca I became a greater version of myself BIGTIME. My intentions are reality now. I am superhealthy since Ayahuasca, i didn't sport a lot before, I went to bed late, I was smoking, sometimes still drinking some alcohol. What now: I am going to bed almost every day before 11pm. I wake up around 6/7 am, I go running, swimming, sauna every morning. I quit smoking, I quit drinking any alcohol, I am VEGAN now, almost no sugar. Thanks again all for this amazing experience EVERYONE
I wish you all the veryvery best and please create all your own perfect reality - Anoniem
Preparation Diet Kambo
10 hours fasting is required before you take Kambo, this can begin from the night before. We will begin Kambo at 4pm, so you will need to fast from at least 6am that morning or the night before.It is recommended to eat vegan for a few days prior to the ceremony. Try and avoid a lot of sugar, heavy starches, processed and fatty foods if possible.It is advisable not to drink alcohol or consume other psychoactive substances for 24 to 48 hrs before or after the intake.Allow yourself 2-3 hours for treatment and recovery, ideally having the rest of the day off from work or stressful obligations.You will need to drink 2 liters of fresh spring water just prior to the application of the medicine.Menstruating woman will need to be aware flow will increase for up to 3 days after taking
Kambo medicine.
No colonic detoxing or water fasting diets 7 days before.People taking St. John wort , 5htp or herbal sleeping or slimming aids should avoid taking for them for 3 days before.
Dates and Prices
18,19,20,21 April 2019 (Thursday – Sunday)
23,24,25,26 May 2019 (Thursday – Sunday)
20,21,22,23 June 2019 (Thursday – Sunday)
18,19,20,21 July 2019 (Thursday – Sunday)
22,23,24,25 August 2019 (Thursday – Sunday)
19,20,21,22 September 2019 (Thursday – Sunday)
*It's possible to just book a 1-Day Kambo session at:
-Thursday April 18, 2019
-Thursday May 23, 2019
-Thursday June 20, 2019
-Thursday July 18, 2019
-Thursday August 22, 2019
-Thursday September 19, 2019
3,5-day ceremony € 910,- euro
1 Day Kambo (incl. overnight stay) € 250,- euro
Private Kambo session € 275,- euro
I can't put in to words how much this journey has helped me. It has been the most life changing, powerful, positive, transformative experience I have ever gone through. Maria and her team could not have been more welcoming, caring and supportive . I can't thank them enough for their healing, comforting and guideance. - Helen Bevan from the UK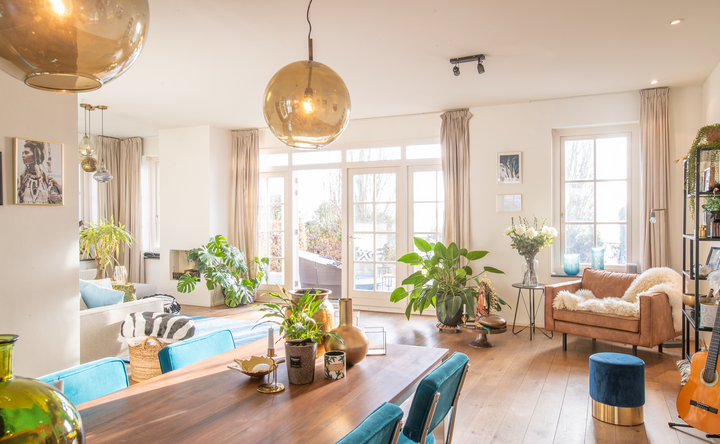 Venue Highlights
Our villa 'Maria Johanna' is in a beautiful area right outside Amsterdam on the clearest water of The Netherlands. It gives a lot of peace. The center has a lot of light and a nice garden where you can relax. If you want you can take a swim. Even when it's winter time and it's cold, people dive into the water. But just spending time here will give you a lot of rest and peace of mind.
Villa Maria is luxury, peaceful, style full and very warm, because Maria Johanna lives here during the week. She gives a lot of care and love to her Ayahuasca Retreat house. You can feel this loving energy during ceremonies.
Why would you follow this Retreat?
-For deep inner healing
-Heal depression, release stress, find purpose
-The ceremonies will give you an Emotional & Physical Detox
-If you are looking for Meaning in your Life
-When you want to think more positive
-To feel better with yourself
-To get more understanding about Life & Yourself
-For more Self Love
-To go to the Next Level in your Life
-When you feel the calling
Accommodations
Most people sleep in the Ayahuasca Ceremony Room after ceremony, but we do offer other possibilities. We have 2 shared bedrooms where people can sleep after ceremony. the location has 2 bathrooms, 2 toilets, a cosy but big kitchen, a bar where you can eat, a relaxing couch, a nice garden with flowers in summer time, relax beds for in the fun and a hammock.
The location has a lot if light and positive energy. The view on the water will relax you.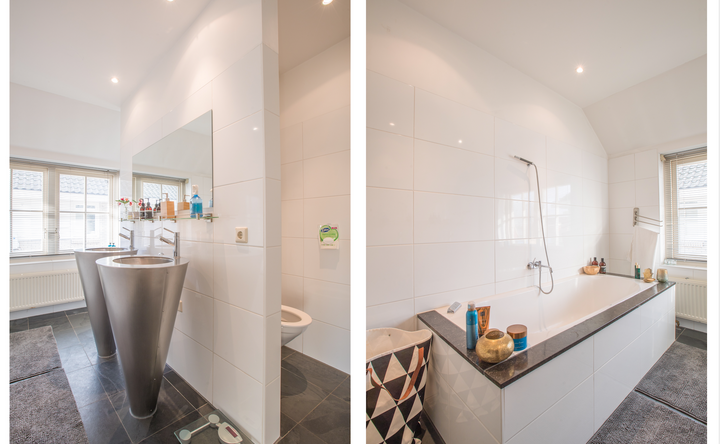 Amenities
Free Wifi
Towels
Free Parking
Kitchen
Coffee/Tea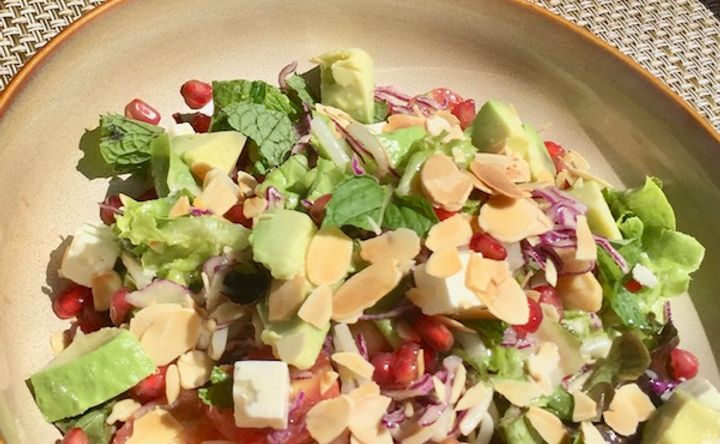 Menu Types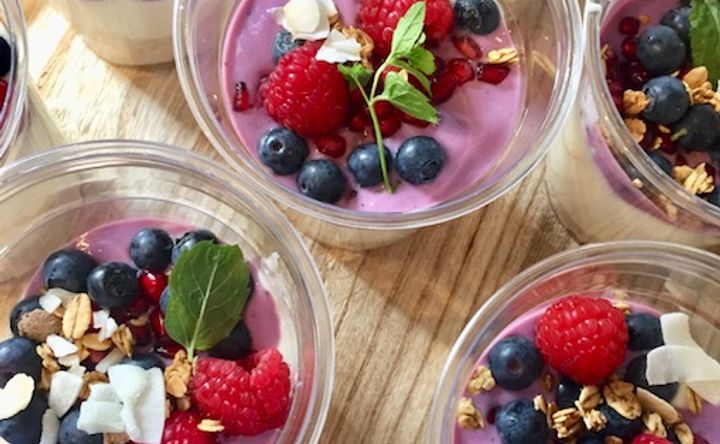 Menu/Cuisine
Of course there are some restrictions with food, because it's an Ayahuasca/Kambo food, but don't worry about being hungry at our Retreats. We always take care of am amazing buffet with different tasted. Our menu is almost 100% Vegan + includes gluten-free options.
I will call some examples;
Overnight Chia-seeds pudding with plant based yoghurt and fruits, Vegan Carrot Cake, Vegan Banana Bread, Spelt Vegan Pancakes with Plant based yoghurt and fruits. There is always an abundance of fruits at our Retreats and vegetables bowls. All made with lot's of love and care. We have gluten-free Noodles or Pasta with vegetables, bread with home-made humus, spinach quiche and a lot more variety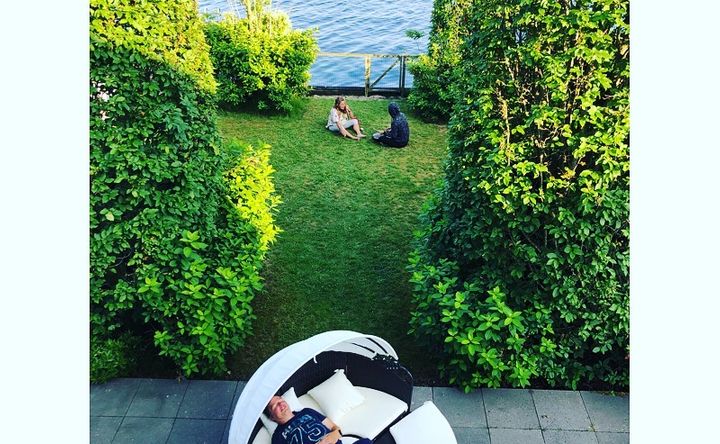 Directions
The nearest Airport for our Retreat Villa is Schiphol Airport. This is just 20 minutes by taxi.
We recommend to take an Uber.
The other option is to take the train to station Abcoude and we will pick you up from there.
The train takes 22 minutes. We will pick you up at station Abcoude and from there it takes 10 minutes to our Villa.
Note!: 3 days before the Retreat we will create a Whatsapp Group where you can connect with each other and find a travel buddy.
This always works very well before and after the Retreat.
Reviews To review this event, visit the page for the venue or retreat leaders (above).
Similar Retreats You Might Like

Thank you!
We're glad you've joined our retreat community. See you around :)
Return to my event
×