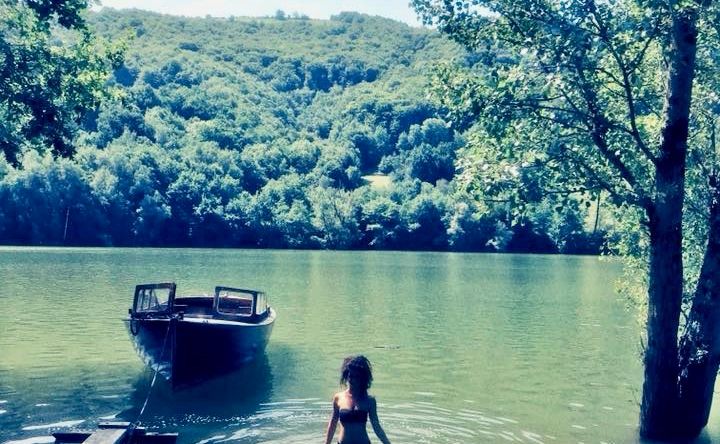 Event Highlights
 3 Kambo ceremonies
 1 Temazcal ceremony
 1 private session with Melissa
 Woodfired Sauna and Hot tub
 Green Clay full body treatment
 Meditations
 Intuitive Movement/Dance
 Being in nature, walking in the forest and swimming in the lake
 Digital Detox
 Accommodation of choice
 Nutritious detox juices and meals
 Herbal teas and supplements
About This Event
⋰⋰ DEEP KAMBO DETOX ⋰⋰
Cleanse your Body, Mind and Spirit with this 7 day program that will make you feel vibrantly alive.
This is not just any other detox retreat, this is one kick-ass power cleanse. We will be working with various shamanic medicines, invoking a beautifully profound purification process. Yet at the same time you'll avail with all the comfort, space and time to slow down and be with yourself in Nature.
In this program ancient indigenous wisdom, nutrition and psychology are combined to create fertile ground for the kind of transformation you desire.
Kambo ceremonies*, the Temazcal* (Mexican sweat lodge), nutrition, somatic awareness, IFS, intuitive movement/dance and plenty of free time in nature will help you to dive deep into your system. To cleanse out all that is being held in your physical, mental and emotional bodies. To get to know, understand and embrace your shadow parts. And to embody your essence, the state from where you experience connectedness, clarity and Self-awareness.
Melissa, the lush nature and the luxurious accommodations at Alauzet, provide a very nurturing and safe space to experience the release of deep-rooted patterns, fears and trauma. Creating space for you to gently reconnect with your authentic Self, and to create a loving relationship with yourself. To discover your uniqueness and to realise that the awakeness that you are seeking is already here.
We will be with a small group of 8 to 10 participants to ensure that everyone receives both the attention and privacy you need. There will be a lot of free time within the program allowing you to venture off on your own, or with a friend, in the beautiful surroundings of Alauzet. Wellness, fun and lightness are vital elements of the program to support the integration of your process. Helping you to achieve health, harmony and freedom in all aspects of life.
We will practice intermittent fasting, and have a glass of celery juice every afternoon on an empty stomach. The rest of the day you will receive delicious light vegan meals. In case you would prefer to juice or water fast we can accommodate the meal plan for you.
⋰⋰ INCLUDED IN THE PROGRAM
 Accommodation of choice
 Nutritious detox juices and meals
 Herbal teas and supplements
 3 Kambo ceremonies
 1 Temazcal ceremony
 1 private session with Melissa
 Woodfired Sauna and Hot tub
 Green Clay full body treatment
 Meditations
 Intuitive Movement/Dance
 Being in nature, walking in the forest and swimming in the lake
 Digital Detox
⋰⋰OPTIONAL ⋰⋰ EXTRA COST
 Massages
 Energy Healing
 Private coaching sessions
.
⋰⋰ ACCOMMODATIONS \\ PRICES
 Private tent \ shared bathroom € 997
 Private room \ Shared bathroom € 1297
 Private room \ Private shower € 1497
* Couples or friends who want to share a room receive a €100 discount each.
* Places are limited to 8 – 10 people and tend to fill up quickly
Please send an email or private message to Melissa for questions or to reserve your spot. M(contact info blocked)
⋰⋰KAMBO ⋰⋰
Kambo is a very strong cleansing medicine that comes from the secretion of a frog native to the Amazon jungle. This purgative, immunity-boosting medicine is a natural antibiotic and anti-inflammatory. It cleanses the liver, blood and lymphatic system. And is very effective in the treatment of various conditions such as: addictions, infections, lymes disease, migraines, infertility, cancer, hepatitis, organ diseases and chronic pain. Kambo also cleanses negatively charged energies which deny us a balanced and peaceful life. When the emotional toxins are washed away we will perceive more lightness and clarity, helping us to realign with our heart and purpose.
I guide people through the Kambo session with a lot of personal care and attention. Even when I work with a small group, every person will be treated individually. That way you will feel fully supported and able to go deeply into the process, allowing you to receive deep healing from the medicine.
⋰⋰ TEMAZCALLI ⋰⋰
The Temazcal is a sweat lodge from the Mexican tradition. It is a ceremony of purification, and rebirth. The heat and steam from herbal plants promote physical well-being and healing. As a ritual and spiritual practice, the ceremony encourages reflection and introspection. The Temazcal symbolises the womb of mother earth, being inside her belly we are being connected with the elements, our essence and the spirit realms.
⋰⋰ YOUR GUIDE ⋰⋰ MELISSA NOORDERVLIET
Melissa Noordervliet is a therapist and process guide who works from a very authentic and grounded place. She holds a Masters degree in Social and Behavioral Sciences, with an emphasis on Communication for Health and Social Change. She currently studies IFS, an evidence based psychotherapy model, at the Center for Self Leadership.
Melissa has over a decade of experience working with different healing modalities and shamanic medicines such as Reconnective Healing, Intuitive Dance, the Temazcal, Kambo and the Vision Quest. Within her programs she combines ancient indigenous wisdom, nutrition and psychology to create fertile ground for the kind of transformation you desire.
You can feel that she has a deep respect for her own and other peoples process. She has a very gentle quality, and strong presence. Helping you to feel safe and guided while getting out of your comfort zone. Knowing from experience that you can feel very vulnerable when stepping on unknown territory, she supports you in a loving and non-judgmental manner. Allowing you to release and unfold what is hidden deep inside at your own pace.
Spending a lot of time in Latin America, she feels a strong connection to the people, the cultures and the spirituality that is strongly related to nature and the cosmos. She loves being in the Amazon jungle and cordilleras, learning from the teacher plants, spirits of nature and the indigenous elders from different tribes.
In Mexico she is initiated to work with the Temazcal. And in the Amazon jungle of Peru to work with Kambo. Having a lot of personal experience, and being extensively trained in different styles, she has a thorough understanding of how to hold space and guide you through a ceremony in a safe yet profound way.
Together with Jasper she is the creator of Alauzet. A beautiful retreat place designated to assist people in reconnecting with nature and their own essence.
⋰⋰ LOCATION⋰⋰ ALAUZET
Alauzet is truly a hidden gem! It is a magical place, created to reconnect with nature, yourself and others. Here you can be free from the daily hustle and bustle of city life and be inspired by the healing powers of the natural elements.
You can sense nature's energy in the beautifully constructed houses, all build with love and respect for its surroundings. Alauzet is a place to relax and recharge, but also discover and transform, all at one's own pace and terms. It's an adventure and a gift for the mind, body and soul.

"The way Melissa connects with people during the program allowed me to unfold and to feel accompanied within the process. I could clean a lot of long lasting issues, physically, emotionally and spiritually. Melissa is guiding this retreat from such an authentic place, with gentleness and fierceness. I enjoyed the fact that she is generous in passing on everything that she knows and felt a lot of trust in her own, and the participants process and spiritual journey" "Alauzet is the most magical place I have been to for a long while. The quiet, the stunning nature, the beautifully and tastefully decorated houses, all sprinkled by the charm, wisdom and beauty of the lovely Melissa and her partner Jasper. We have spent an amazing, nourishing and very generative two weeks here. I am definitely coming back!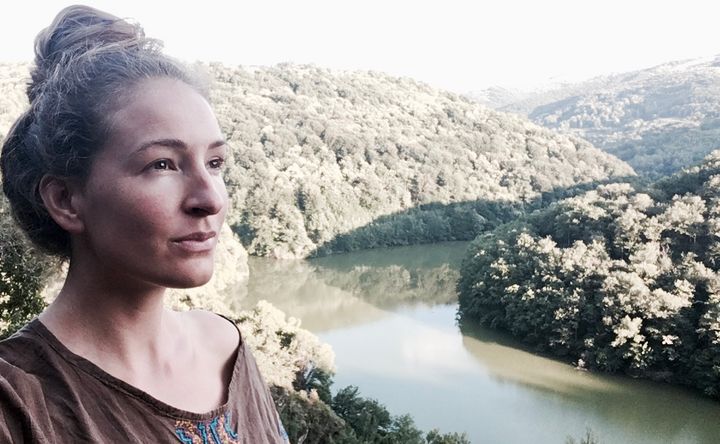 Venue Highlights
Beautiful location
Mesmerizing lake with very clean water to swim in
Lush and green nature
Accommodations build with natural materials and eye for detail
Personal and welcoming atmosphere
Great energy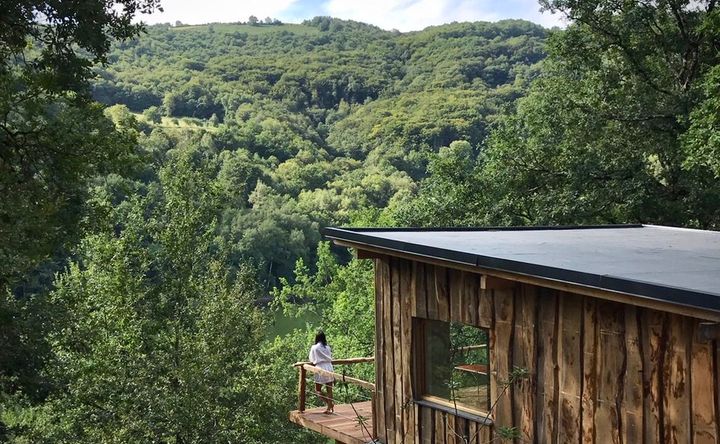 Accommodations
There are several accommodations "lake houses" on the terrain which all have 2 or 3 bedrooms, a living room and a kitchen. Some rooms have a shared bathroom, and other rooms have a private bathroom.
Reviews To review this event, visit the page for the venue or retreat leaders (above).
Similar Retreats You Might Like

Thank you!
We're glad you've joined our retreat community. See you around :)
Return to my event
×