The Pine + The Pineal: Thresholds of Longevity + Enlightenment
Event Highlights
Daily guided meditations for third eye and crown chakra opening
Learn to distinguish red + white pine and to responsibly harvest different parts of the tree
Instruction on the benefits + symbolism of pine
Waterfall swimming
Handmade pine remedies to take home
Handmade pine bark shamanic rattle or basket (you will learn to make these)
Fire circle
Awareness training/practice
Three seasonal, local plant-based meals/day
Lodging or camping on the Tourmaline Center property
Schedule
A typical day during this retreat starts with a morning meditation and/or awareness practices followed by breakfast.
8 am - Breakfast of fresh fruit, make your own muesli with a variety of dried fruits, nuts + supplements, alternative milks and fresh local eggs. on the last day we often share Maine buckwheat pancakes with local maple syrup + fresh fruit.
9 am - Instruction on the healing benefits of pine- identification, uses, history and or instruction about activating the pineal glandular. This will include guided meditations and shamanic journeying practices to connect with the energy + spirit of these two linked topics.
12 noon- Plant based, seasonal, local lunch with a selection of three salads (one legume, one grain, one vegetable)
1 pm - Forest bathing or waterfall swimming while engaging in healing practices related to the days work (craniosacral massge under a waterfall, vagus nerve stimulation, using awareness practices to engage with the spirit of pine, meditation in the forest).
5 pm - free time
6 pm - Seasonal, plant based dinner with foods from local farms
7 pm - fire ceremony (at least one)
8 pm - rest/ star gazing
About This Event
The forest awaits you...
Each of Tourmaline Center's retreats engage the practices of forest bathing, healing waterfall swims and foraging in the wild to connect more deeply with nature. Our retreats will fill your heart with love + understanding of our beautiful natural environment that stays with you when you return home.
Tourmaline Center is an off-grid, rustic cottage in the western mountains of Maine. We host nature, healing + wellness retreats with the goal of integrating the practices we teach with experience in nature.
Celebrate independence by embracing connectivity with the natural world and the higher self.
Pine is one of the oldest family of trees on earth. You can find species of pine on nearly every continent. It is revered in most major religions and traditional forms of spirituality. Many parts of the tree are edible. These parts contain high amounts of vitamins A, B + C. We use the wood to build homes and furniture. We use the pulp to make paper. The oil is used to clean and disinfect. Symbolically, the pine is associated with longevity due to its ability to live for hundreds of years. It is also associated with enlightenment. The pine cone has a historical and structural association with the pineal gland, the seat of the third eye.
This retreat is an opportunity to experience and explore our relationship with both Red + White Pine. We will discuss the cross-cultural symbolic lore of the pine tree. We will learn to work with the energy of pine. We will make a variety of delicious and healing concoctions from pine. We will make pine bark baskets and/or rattles. We will stimulate the energy of the pineal glandular through third-eye + crown chakra meditations and ceremony. You will leave this retreat with enlightenment of these amazing trees, with pine remedies + at least one handmade basket or rattle.
"Thank you for your generosity- and for creating such a sacred, magical space to explore, rejuvenate & heal within. The retreat was pure (contact info blocked) hard to convey the depth of awesomeness that unfolded...People NEED this!!" - Julie, Plant Medicines of Maine retreat guest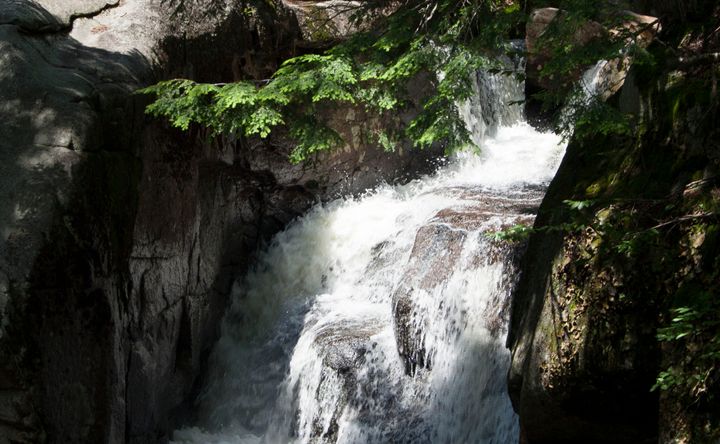 Venue Highlights
Tourmaline Center is located in the western mountains of Maine. We are a four hour drive from Boston. The center is rustic and off grid providing a venue that is well integrated with the natural environment. We are 20 minutes from the Appalachian Trail, near multiple mountain day hikes, less than an hour from many waterfalls + swimming holes, and far from city lights for awesome stargazing.
Accommodations
Tourmaline Center has a few different types of accommodations. We have a single loft in the main cottage (must be able to climb a ladder), two tiny huts with bed platforms and bed rolls, one large tent with three sleeping cots (shared) and on medium tent with two sleeping cots (shared). There are two composting toilets and solar shower bladders available. We have a few solar lights and a solar charging station that work on sunny days. All water is brought in to the site from an outside location. There are many seasonal rentals in the area that can be reserved via Airbnb, Mt. Blue State Park is near if you want camping with facilities and Kawanhee Inn has luxury guest rooms available. If you have a group of up to four people, it is possible to arrange the rental of a lakeside cabin depending on availability.
Amenities
Free Parking
Kitchen
Coffee/Tea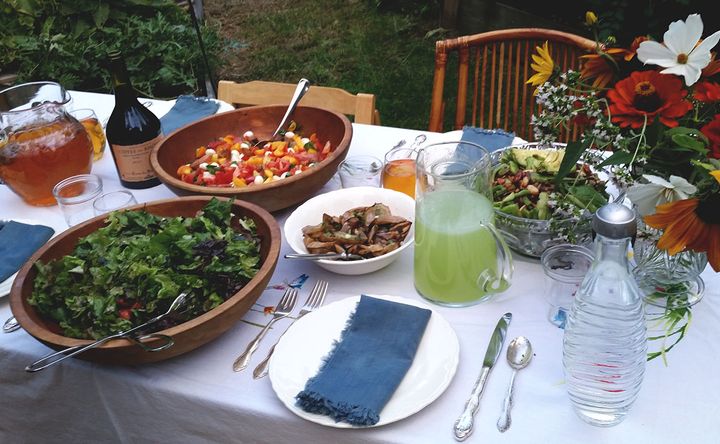 Menu Types
Vegan
Vegetarian
Organic
Gluten Free
Dairy Free
Nut Free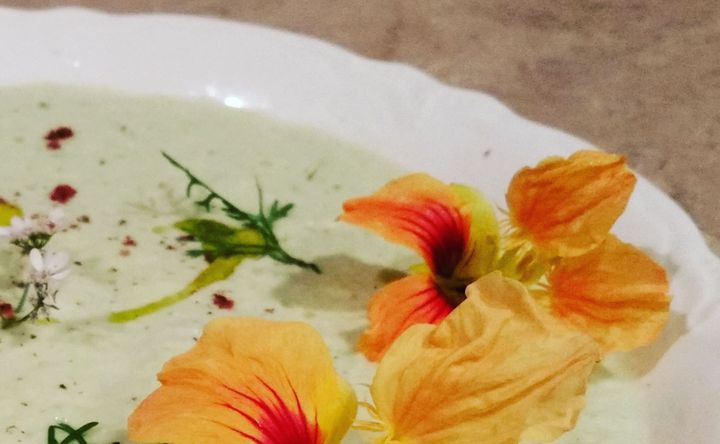 Menu/Cuisine
Meals at the center are plant based with a focus on local and seasonal foods. We can accommodate a wide range of dietary restrictions with notification of dietary needs.
Breakfast for all guests includes homemade muesli with dried fruits + nuts, alternative milks, fresh fruit, and fresh eggs. Breakfast on the last day will be specialty pancakes with local maple syrup and fresh fruit. Coffee, teas, chaga kombucha and other healthy elixirs.
Lunch for all guests includes a selection of salads - one grain, one legume/bean and one vegetable salad will be offered.
Dinners will be dictated by what is seasonally available. For years Enya has been hosting garden dinner parties where guests arrive, harvest vegetables from the garden and then each prepare a dish from the harvested foods. Dinner will be akin to this with optional participation from guests. Dinner will be provided for all regardless of their participation in the preparation of the meal. Some of our favorite dishes are grilled ratatouille, handmade flat breads, chilled soups, lemon + borage zucchini, roasted pepper + purslane tamales, stuffed zucchini flowers, sauteed beans with toasted (contact info blocked) love to cook straight from the garden!
Directions
It is best to drive to Tourmaline Center. A few guests can be accommodated for transfers from Portland or Augusta, Maine. We are located on Rt.142 between Weld and Phillips.
Reviews To review this event, visit the page for the venue or retreat leaders (above).
Similar Retreats You Might Like
Jul 10 - 15, 2020 (6 days)

Jul 31 - Aug 3, 2020 (4 days)

Thank you!
We're glad you've joined our retreat community. See you around :)
Return to my event
×