Awakening of Life Receptors
Event Highlights
Awakening.
You'll awaken without anything more.
Peace and quiet for You.
Your Silence.
Absolutelly secluded and quiet place in mountain jungle of national park on tropical island.
Meditations and relax in private Cave
Schedule
Every day may have additional conditions (depends on dates). Here is the general schedule of the day.
6:00 - 6:30 Wake up
6:30 - 7:30 Meditation (sitting or lying) in your room or in Cave, or in View point or in Shala
8:00-8:45 Breakfast
9:00-10:00 Meditation (sitting) in Shala
10:00-12:00 Yoga kundalini & active meditation & physical exercise & workshop
12:00-13:00 Lunch
13:00-15:00 Free time- you can go to the sea, sleep in your room or just relax
15:00-17:00 Meditation, practices and other. Shala or Cave or Cafe.
17:00-18:00 Dinner
18:00-20:00 Sharing, discussion, lectures, qustion/answer
20:00-21:30 Meditation (sitting or lying) or sleep in your room
22:00 - Sleep. All lights is swith off.
About This Event
Awakening. It's finish of self-finding. It's very easy. You'll just awaken. We don't talk about energy, chakras and any conceptions - forget about it.
-Only Awakening. You are Life Receptors. When you'll awaken, You can feel Taste of Life and be happy
Type of meditations
*communication - ask/answer
* mindfulness
* silence days
* blind day
* no sound day
You can choose the duration of stay with us.
Retreats begin only on the 1st, 5th, 10th, 15th, 20th of each month.
Amazing place. Amazing effect. My mind was stopped for long time without anything. It just happened. Lilu Mortas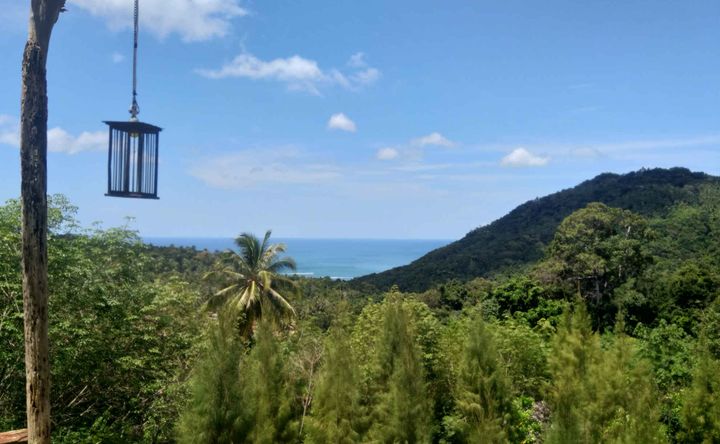 Venue Highlights
Awakening.
You'll awaken without anything more.
Peace and quiet for You.
Your Silence.
Absolutelly secluded and quiet place in mountain jungle of national park on tropical island.
Meditations and relax in private Cave
LaBudhi meditation is a special secluded place where our guests can get out of their usual way of life. We want to show that it is possible differently, that it is possible to leave the system of habits, fears and addictions.
There are many ways to find yourself and there is no one right, but you just need to see yourself once and then any practitioners will be not for the sake of the practice, but for the sake of getting pleasure from them.
LaBudhi meditation is a place for Silence, solitude and Awakening. We have retreats for the Awakening of people, as Receptors of Life.
The program is based on full attention to yourself, simple meditations, rest, communication, deaf, blind and dumb days, yoga, development of mindfulness of healthy raw food and awakening.
We are located in the mountainous jungle of the national park on the island Koh Phangan, in the Tansadet area. To the favorite beach of the Princess of Thailand 2.1 km.
No strangers and tourists.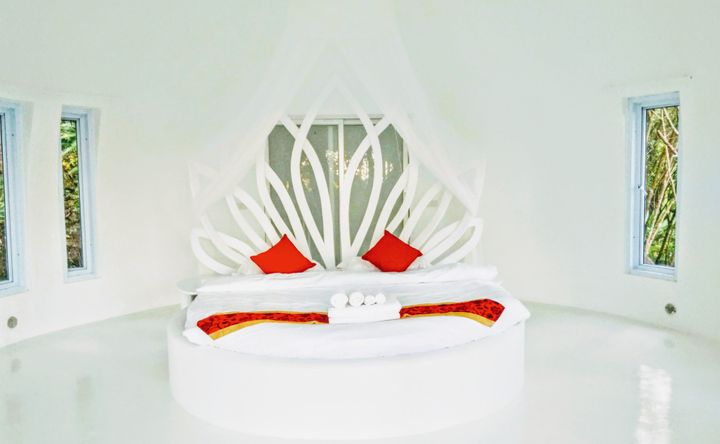 Accommodations
We have 7 double room with king-size bed and large terrace, and 5 Double room with single beds. All room have bathroom, toiletries, towels, wi-fi and etc.
We are more than a just place for retreat. Labudhi is a secluded place located in the and mountainous jungle of the national park of the Koh Phangan in Thailand. Most of our rooms are simple, with minimalist decor and comfortable beds.
We are a relaxed secluded establishment where you can disconnect from the usual rhythm of life and connect to a deeper sense of life and find yourself.
All our houses provide an opportunity to feel completely surrounded by jungles among the mountains.
We have different houses:
NATURE'S SPHERE HUT
WHITE SPHERE WITH PATIO
MOUNTAIN VIEW HOUSES
LOFT SPHERE HOUSE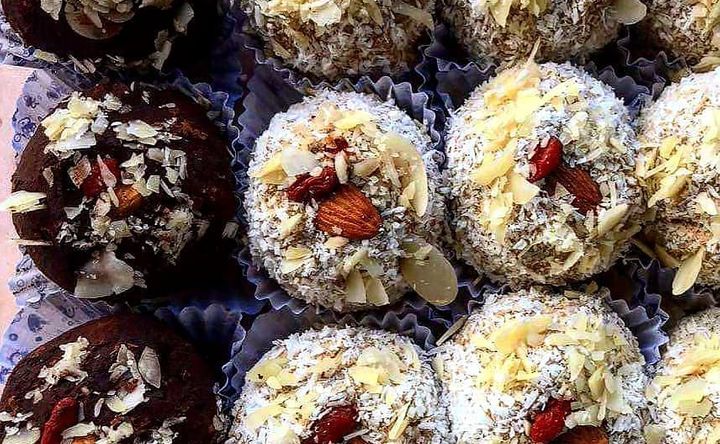 Menu/Cuisine
Eating at us - it's not easy eating food. This is a whole process where all attention is directly for the observe of yourself at the moment, feeling the taste of each piece and the reaction of the organism on it.
Every time it will be a real meditation.
Feel what and how you eat.
it's not so matters what to eat, it important how to eat.
We suggest you try something else not so familiar.
We have Raw healthy food.
Directions
We are at a distance of 2.1 km from one of the island's best and deepest beach, in the jungle and mountains of the national park.
LaBudhi is located about 15 km from Tong Sala.
You can get here from Tong Sala pier or Haad Rin pier by our transfer, or by renting a motorbike (250THB per day) or by taking a taxi (about 300THB per preson)
You can also find us on Google Maps or using Maps with Me
Reviews To review this event, visit the page for the venue or retreat leaders (above).
Similar Retreats You Might Like

Thank you!
We're glad you've joined our retreat community. See you around :)
Return to my event
×