Masters of Calm. Life changing adventure!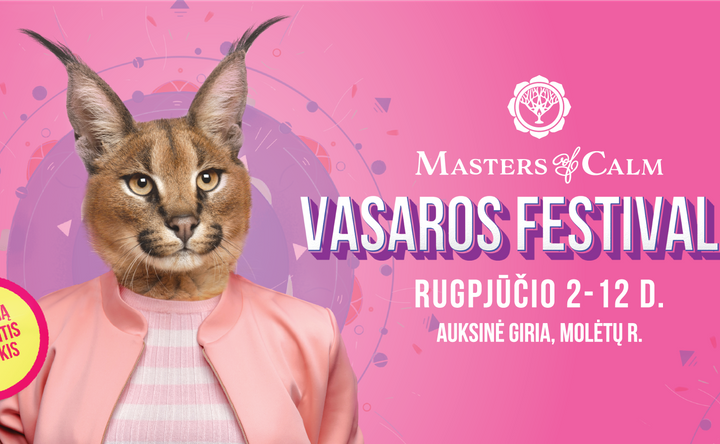 Event Highlights
EXPERIENCE
Quiet meditation hours mark the beginning of the day in the land of Masters of Calm. The day progresses with a melange of recreational activities like yoga, pilates, callanetics, active training, along with interactive sessions on healthy lifestyle, relationships, parenting, human /psychology, and conscious living.
While the sessions are hosted under the guidance of 70 professionals and masters from across the globe, there are plenty of other enjoyments you get to engage in. Evenings are mostly welcomed amidst some sacred music, theatre performances, dances on enchanting African drums. You will find people gathering up around a cosy fireplace under the bewitching midnight sky relishing in hours of storytelling and poetry. Night hikes into the woods, cacao ceremony in meadows, creative workshops on traditional Lithuanian crafts and other exciting techniques like clay crafts, dream catchers, and wax candles are other alternative activities every evening invites you with wide open arms.
Schedule
Everydays routine is some kind of similar but always extraordinary
[6:00 - 7:00] Early morning meditation
[7:00 - 8:00] Couple types of exercises
[8:30 - 9:30] Breakfast
[9:30 - 10:15] Introduction to the topic of the day
[10:15 - 11:00] Masters on stage
[11:00 - 13:30] Lectures and workshops
[13:30 - 14:30] Lunch
[14:30 - 15:00] Masters on stage
[15:30 - 18:00] Lectures and workshops
[18:30 - 19:30] Dinner
[20:00 - 22:30] Main stage, cultural program (program near bonfire, alternative program)
[23:00] Rest time
About This Event
What is Masters of Calm
What if 10 days could change the way you look at life?
What if an accidental meeting could turn into a spectacle of serendipity?
What if an adventure amidst nature could finally lead you to the answers you seek?
Can a holiday be the beginning of so much? Yes! Masters of Calm brings alive the concept of conscious holidays because journeys are the biggest teachers of life. This summer festival hosted in the lap of Lithuania's lush beauty brings together, several thousand nature lovers who are keen on discovering the true secrets to a healthy and happy life. It's a world full of knowledge, adventures, experiences, and beyond
If you are on the path of self-discovery, Masters of Calm welcomes you with wide open arms, this August, on a never before the inspirational journey of self-discovery. It is more than a festival, camp or an event. It is life changing experience.
It can be your NEW style all included vacation!
Every person which is going to Masters of Calm knows – when he buys his ticket, there is nothing to worry about! Everything is taken care of.
Your ticket covers:
3 meals during the day of various and tasty vegetarian / vegan food; every adventurers dream: hot outdoor shower with a view to the sky;place for your car and your tent;every day 24 lectures to choose form;cultural evening program filled with different art and active leisure time activities;evening bonfire and live music concerts; alternative program with activities such as running through hot coal, cacao ceremony, performance, movie night or else; lots of unexpected surprises during all festival.
Life changing experience! Alternative and conscious way to spend your vacation with family!
What's Included
Lectures and workshops (choosing from 10 - 12 every half day)
Nurtritious and tasty food 3 times a day
Parking
Place for tent
Outside shower with hot watter
Watter
Outside activities and games.
Cultural program and music
Open night movies
Lots of happy, smiling and sincere people
What's Not Included
Individual consultations
Massages
Sauna
Sweets from cafeteria
Coffee and tea
Green bar coctails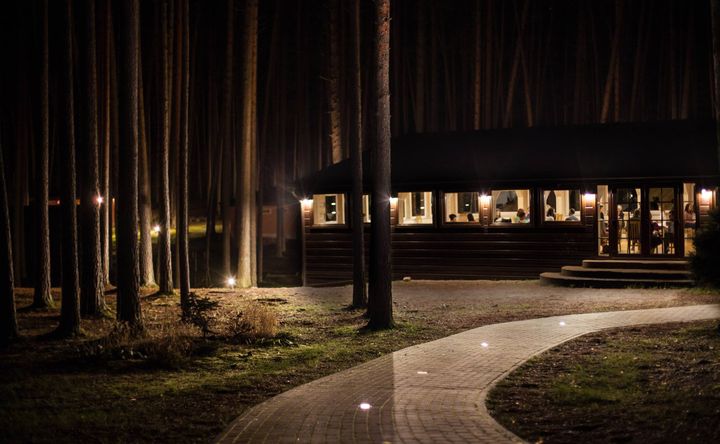 Venue Highlights
Location
Masters of Calm takes place in a retreat center called Auksine Giria located midst the enchanting Asveja regional park. The pine forest is also home to the longest lake in Lithuania. A kingdom of nature and peace, the place is everything you need to experience a breathtaking adventure.
Food and Water
The ticket price covers three meals a day - breakfast, lunch, and dinner, with a wide variety of vegetarian and vegan options. We request you to be in time as the food is served for an hour at the scheduled hour. Drinking water is accessible throughout the venue from the taps.
Living Conditions
For accommodation, we provide a campsite which feels just like home. We request you to carry along all your camping facilities. If you have a camper, we provide you the space without any extra fee for parking. However, electricity and water is not provided to campers.
Children
As the place is family-friendly, we have a separate team who takes care of your kids while you enjoy your lectures and indulge in recreational activities. Whatansu experiential camp leaders has a huge variety of outdoor games, activities, and a designated sleeping area for kids and infants.
Hygiene
To promise you the best of hygiene we provide warm showers, while you also have the option to refresh yourself in the lake. We request you to respect the lake and use gels, shampoos, and soap, only in the shower. To have a comfortable and ecological stay, we insist that you carry clean bio-toilets and use the outdoor dish-washing tab.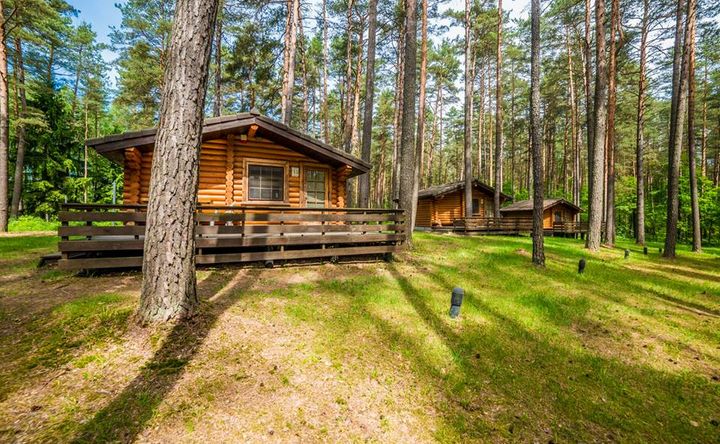 Accommodations
During the festival there are couple options where to sleep over.
In the area of Auksine Giria are houses with all facilities included (shower, toilet, hot watter, beds with sheets and towels) [sold out]
About 3 km away from Auksine Giria (festival area) there are homestead where you can book some rooms for your comfort.
Rent a tent or camper.
Take your own equipement with tent!
Menu/Cuisine
The taste of food which enslaves your heart. Professional chefs during all festival will prepare nutritious and tasty vegetarian / vegan food for every participant of the festival.
There will be plenty of food and you can always ask to add some more!
Just be careful. It can be impossible to stop.
*Ticket price includes food three times a day.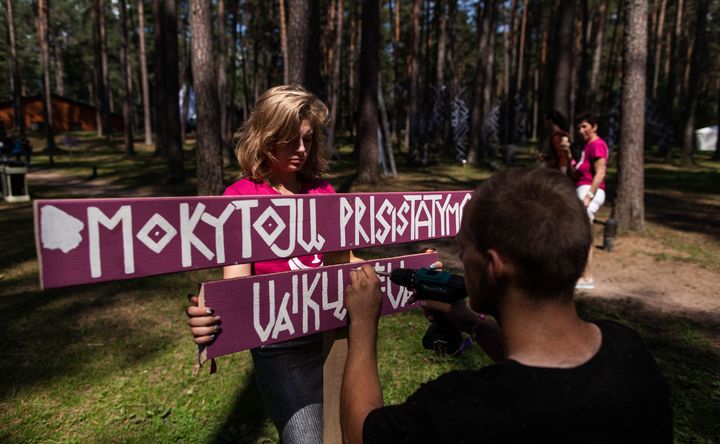 Directions
Traveling form Vilnius airport.
Call by contact phone and we will arange your direct trip straight to the festival.
Reviews To review this event, visit the page for the venue or retreat leaders (above).
Similar Retreats You Might Like

Thank you!
We're glad you've joined our retreat community. See you around :)
Return to my event
×