1 day Ayahuasca ceremony incl. overnight stay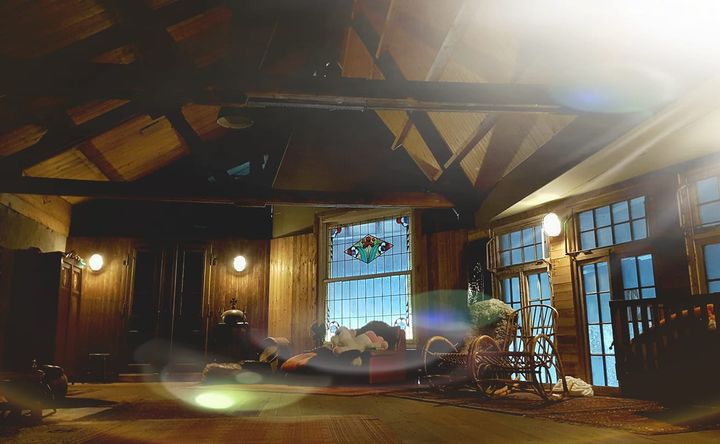 Event Highlights
1x Ayahuasca
Including Rapé, Sananga, Crystal singing bowls, Crystal Tuning Forks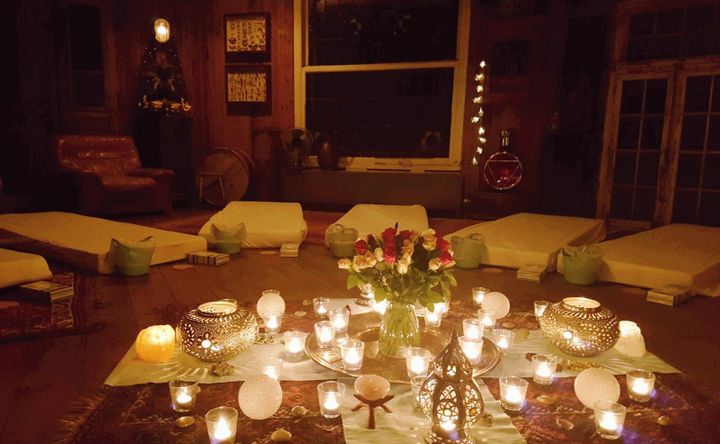 Schedule
1x Ayahuasca
Including Rapé, Sananga, Crystal singing bowls, Crystal Tuning Forks
About This Event
Who am I? Do you know the answer for yourself?
We humans are incredibly complex beings. How we feel is determined not only by our spirit but also by our body and our social environment.
The moment we feel happy, experience peace and quiet and live with satisfaction, our bodies will function better, there will be less physical tension, we will be better able to resist disease.
If we feel stressed, worry a lot, worry and have low self-esteem, then this bodily manifests itself in more stress (headache, muscle tension, cramping), physical pain, reduced resistance and increased risk of illness.
Optimal health can only be created by the combination between a healthy mind, a healthy body and a healthy social environment.
Ayahuasca fully recognizes the connection between body, mind and environment. Ayahuasca is a fantastic therapeutic medicine, which can have enormous positive effects on your life.
Every human being has a self-healing capacity, emotionally, mentally and physically. The self-healing ability can be addressed to heal our old wounds, traumas, disappointments and negative patterns.
Ayahuasca is the key to your soul. It brings you into contact with spiritual experiences. This gives you life lessons, visions, telepathic contact with living or deceased souls, clairvoyance and life lessons about yourself.
The complete surrender to the experience itself is what makes healing possible. The only thing you have to do during the trip is to allow what is happening. Often unheard parts from our past that we have always suppressed. By completely surrendering to ayahuasca is what really heals us, that is what gives us true power, vitality from within. Going through the pain is the only way to actually heal.
Inner-journey helps you to find your soul again, with ayahuasca and other therapeutic methods. It is a powerful method to let go, to heal and to become who you really are.
We use it to get to know ourselves (re) knowing ourselves, to see our obstacles that prevent us from living free and turning the obstacles into powerful usable energy to express ourselves in our purest form.
A good method to recognize hidden obstacles are often chronic physical problems. They can be an expression of an underlying emotional problem. Healing the underlying problem can help relieve physical symptoms.
With inner-journey we are able to remove even the most stubborn obstacles. Fears, traumas, anger, addictions or, for example, relationship problems can be fantastically transformed into 'allies' that no longer cost us energy but give power, wisdom and energy.
Even violent traumatic experiences can be processed. After a traumatic experience, you may be regularly overcome by emotions, fears, bad sleep and you can hardly talk about what has happened. Together with our guidance you can process the event and find peace.
Because tell me honestly ... Does everyone deserve that?
To be able to completely surrender to the process, a reliable, safe and warm setting is very important. This is guaranteed in our ceremonies! Very experienced and qualified Ayahuasquere, professional, expert and loving guidance with a solid background is guaranteed with us!
Small group
Location: Nijmegen
The rate for this ceremony is 295 euros, including accommodation and light meals that fit the Ayahuasca diet.
Start Saterday 14:00 hour
End Saunday 11:00 hour

Private, duo sessions or a ceremony at your own location with your own group can be made by appointment.
Inner-journey looks forward to guiding you on an unforgettable Inner journey.
Sandra Lagerweij

Sometimes you just have to dare a free fall to find out that you can fly !!
Accommodations
Our Ayahuasca ceremonies take place in a calm, confidence-inspiring environment. 20 minutes from Amsterdam on the Markermeer. You will be surrounded and supported by our experienced, loving and supportive (st) ers. If you want to know more about us as a team, please read the "who are we" section on our website. During the ceremony we also have Kaya, our boxer, so if you are allergic or otherwise, let us know. Then we take that into account.
Menu/Cuisine
Meals within the ayahuasca diet
Directions
We can pick you up from NIJMEGEN train station (50 minutes from Amsterdam)
---
Cancellation Policy
100% deposit refund for cancellation 30+ days before event.
50% deposit refund for cancellation 15-29 days before event.
0% deposit refund for cancellation 0-14 days before event.
The remaining balance (total price minus deposit) is due upon arrival.
Get full details...
Reviews To review this event, visit the page for the venue or retreat leaders (above).
Similar Retreats You Might Like

Thank you!
We're glad you've joined our retreat community. See you around :)
Return to my event
×