Retreat in Nature, a training in awareness, sincere communication and deep connecting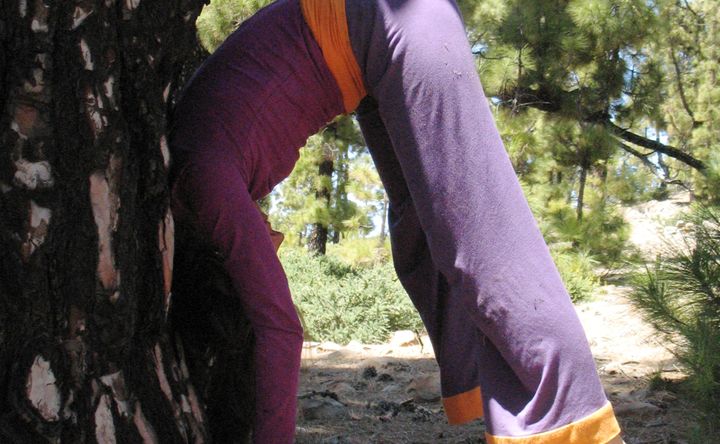 Event Highlights
We will spend every day some hours in the wild nature of this volcanic island – each day at a different well chosen location. In guided improvisations and exercises we will explore and experience these locations intensively with our body-mind-souls.
Everday we practice sincere communicacion in guided heart sharing circles.
Besides daily excursions into nature parts of the retreat are also a guided Mantra-Singing-Night, a guided Dance-event, a Dolphin-trip with a small fisher-boat and an Overnight-stand at the sea side under the open sky.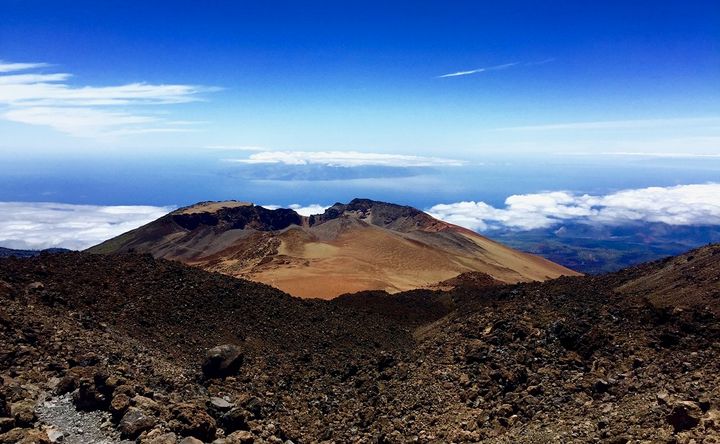 Schedule
Everyday we meet at 10.00 after breakfast and visit together a place in nature with special beauty and power. There we practice our daily training session.
Part of the excursion is also the guided heart sharing circle.
We end our excursion with a shared picnic.
The whole journey lasts for approx. 5 hours, the rest of the day is free, except of the days where we have the singing, the dance and the overnight stay
About This Event
Wind, clouds, trees, grass, stones, rocks, the ocean … all oft hem have a lot to tell us and they are willing to share their wisdom with us. What is needed, is a deep listening. An open mind and internal space.
By practising a direct, conscious attention towards and in nature in this retreat we will deepen our awareness, spontanety and intuition. Basically it´s about healing our connection to nature, because in our experience that connection in most of us humans of the northern hemisphere exists merely superficially.
We will spend every day some hours in the wild nature of this volcanic island – each day at a different well chosen location. In guided improvisations and exercises we will explore and experience these locations intensively with our body-mind-souls.
It´s important for us to create a concentrated and at the same time playful-light atmosphere, which allows healing spaces for personal processes to open quickly and easily. Our inner children are invited to show up in all their colours, shining in happiness. Finally again they are allowed to feel without any judgement, they are allowed to dance and sing on this wonderful earth.
We practise a culture of hugging and relating, of honest listening and direct sharing, of forgiving and naming in courage. This we practise in clearly structured sharing circles as well as in free improvisations. Because in our experience remaining awareness requires spaces for creativity and playing as much as a continuous focus, inner work and meditation.To us practised spirituality means taking responsibility, practising self-love leading into compassion, following the path of joy and lightness.
Listen to the voice of your heart! Reconnect deeply with yourself and with mother earth! Sing and dance! Experience the power of the circle! Let stillness be part of your life!
What's Included
Everday excursion of aprox.5 hours, with a training session and a guided heart sharing.
Two indoor events: a guided Mantra Singing night and a guided dance event.
A Dolphin and wale -trip with a small fisher-boat.
An Overnight-stand at the sea side under the open sky.
What's Not Included
Flight
Food.
Airport transfer
Because we have limited space on our finca, the accomodation may not be included for everyone . But we help finding housing by suggesting locations nearby.
Car rental- there will be the need of having a car!
But want to support that participants connect in order to share rental cars and accomodation or book in the same accomodation to have less costs and produce less emissions. From the moment we receive your registration form we coordinate the communication with the other participants.
Our therapies, that we offer on the free afternoons.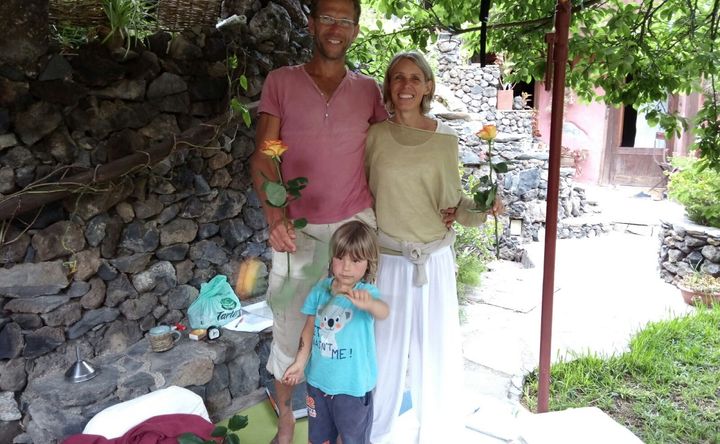 Venue Highlights
We have been living together with our small son Arun close to Nature in the island of Tenerife since 2016.
Since 2012 we are give together Retreats in Nature.
As a couple, we lead a full-consciousness relationship.
We are committed to each other while aware that we are both free beings. We continuously take part in a live interchange. We practice sharing on a regular basis and we communicate with utmost honesty, including telling each other the uncomfortable truths. We both accept our individual responsibilities.
With the passing of time, we have therefore gotten to understand and accept ourselves as well as each other. In this way, we give each other permanent support for developing as human beings. We have in common our spirituality, love of nature, our readiness to meet other people and remain interconnected with them, and the joy of cultivating a more affectionate contact among human beings including frequent hugs!
Our individual professional skills converge on the very essence of our joint work. During our get-togethers, we seek to be at the same level as our participants and we encourage them to take part in decision-making processes. We strive to create a secure environment where we can all be ourselves and can all bring out all that is inside us.
To us, that is the meaning of healing!
We would be delighted to share those moments with you!
If wanted we offer our therapy sessions parallel to the retreat, which are spiritual straightening of the spine, spiritual healing, Craneosacral therapy, massage, coaching, dance therapie, and body- wisdom sessions
Accommodations
We offer two rooms in our beautifull guest house, in old canarian style, one double room and one for three persons.
The hause has got a kitchen and a shared bathroom. There is a terrace and a patio.
Also we have got a little Single room in our garden.
There is a beautifull campside to put up your own tent.
We help finding housing by suggesting locations we know of very different levels of price and comfort. Some of these locations offer catering.
Amenities
Free Wifi
Kitchen
Tour Assistance
Coffee/Tea
Ceremony Space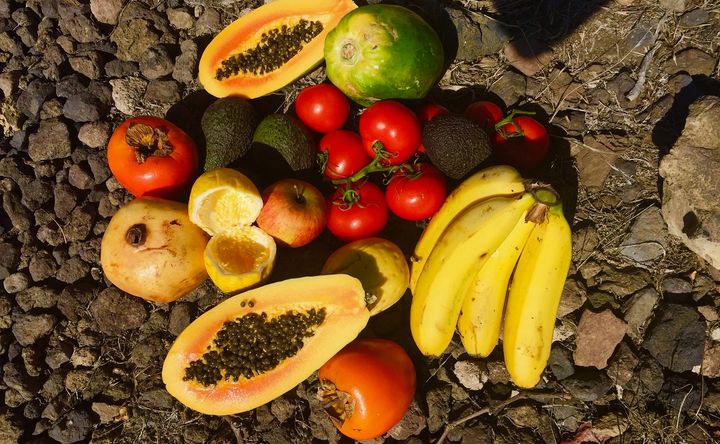 Menu/Cuisine
The organisation of breakfast and dinner we leave to the participants themselves. If the group wants, we organize a shared dinner one or two times.
Lunch we will have together as a picnic, sharing everones contributions.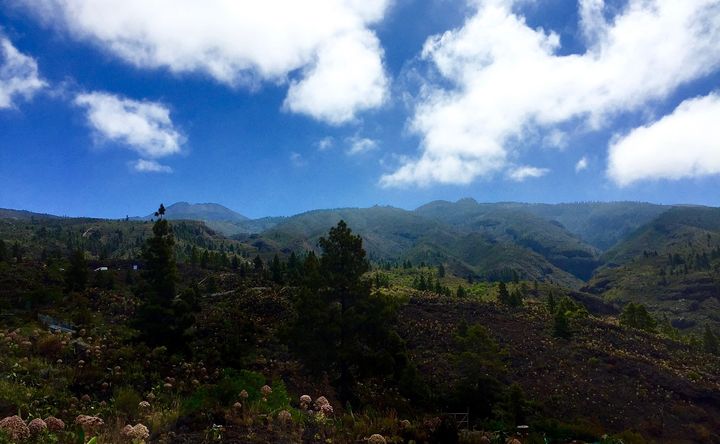 Directions
La Tanquilla, Calle Barranco4, 38688 Aripe, Tenerife
Our Finka is located at a distance of 30 min drive by car from the airport Tenerife South.
We offer an Airport shuttle for 30€.
There is a bus connection available.
Reviews To review this event, visit the page for the venue or retreat leaders (above).
Similar Retreats You Might Like

Thank you!
We're glad you've joined our retreat community. See you around :)
Return to my event
×