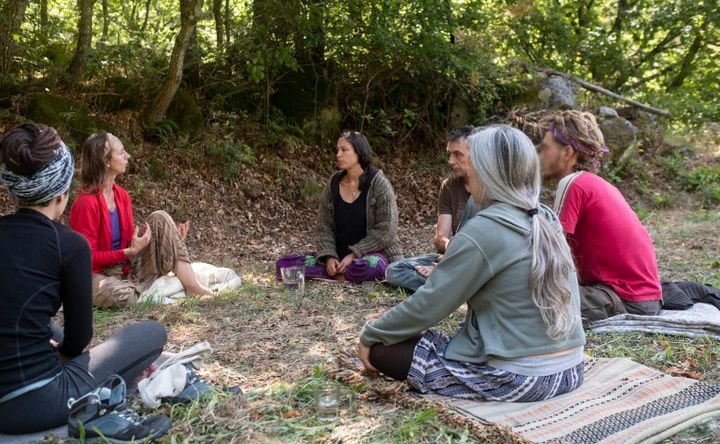 Event Highlights
Gain Understanding and inner freedom and change your life
by discovering the authentic you.
This is an invitation to the forgotten parts of Yourself ,
An invitation to expand through Love and Understanding
We invite you to this 5 day retreat inmidst authentic Nature were we will be working with
Aktiv & Stillness Meditations
Gentle movement to awaken the dormant energies within us
Emotional Healing & Reprogramming the blueprint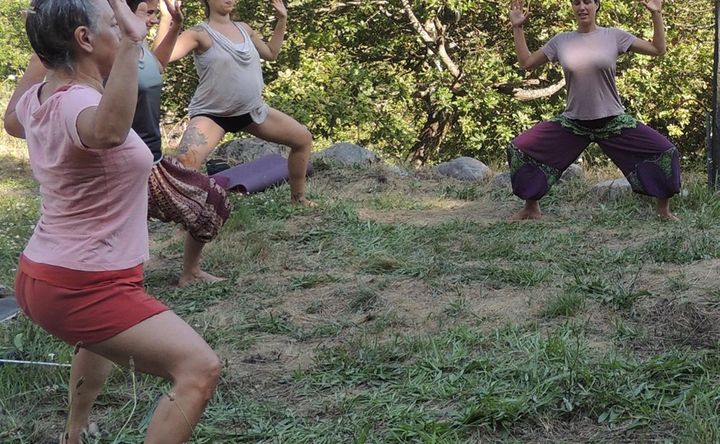 Schedule
11th – Day 1
17h: meeting in the village of Landeira
17h30: arriving and setting up the tents
introduction to
19h: dinner
20h30: welcome circle
12th – Day 2
7h – 8h30 : pranayama & meditation with Laura
8h45 -9h45 : breakfast
10 – 11h30: Authenticity workshop with Melanie
11h30h - 13h: free time
13h – 14: lunch
14 – 15h: free time
15 – 16h30h: Authenticity workshop with Melanie
17h – 17h30: tea and snacks in the tea house
18 - 19h30: Yoga & Relaxation with Laura
20h: dinner
21h: voices around the fire
13th – Day 3
7h – 8h30 : pranayama & meditation with Laura
8h45 -9h45 : breakfast
10 – 11h30: Authenticity workshop with Melanie
11h30h - 13h: free time
13h – 14: lunch
14 – 15h: free time
15 – 16h30h: Authenticity workshop with Melanie
17h – 17h30: tea and snacks in the tea house
18 - 19h30: Yoga & Relaxation with Laura
20h: dinner
21h: voices around the fire
14th – Day 4
7h – 8h30 : pranayama & meditation with Laura
8h45 -9h45 : breakfast
10 – 11h30: Authenticity workshop with Melanie
11h30h - 13h: free time
13h – 14: lunch
14 – 15h: free time
15 – 16h30h: Authenticity workshop with Melanie
17h – 17h30: tea and snacks in the tea house
18 - 19h30: Yoga & Relaxation with Laura
20h: dinner
21h: voices around the fire
15th – Day 5
7h – 8h30 : pranayama & meditation with Laura
8h45 -9h45 : breakfast
10 – 12h30: intentional hike with Jens
13h – 14: lunch
14 – 15h30 : packing & cleaning
15 – 16h30: closing circle
About This Event
Gain Understanding and inner freedom and change your life
by discovering the authentic you.
This is an invitation to the forgotten parts of Yourself ,
An invitation to expand through Love and Understanding
We invite you to this 5 day retreat inmidst authentic Nature were we will be working with
Aktiv & Stillness Meditations
Gentle movement to awaken the dormant energies within us
Emotional Healing & Reprogramming the blueprint
Being non authentic is the most tiring thing in the world and we all do it, due to respected norms in our society that are truly to be reconsidered ;-)
In this retreat we welcome you to discover within a save space
where and how you have unauthentic patterns
and we open the doors to welcome more authenticity into your life,
where feeling, saying and doing are in line with each other.
When we gain authenticity we gain relaxation, self confidence and a feeling of self worth, more love and respect for our self and others.
It takes courage to truly get to know yourself and it brings an unknown and authentic peace that you won't wanna miss ever again.
What's Included
Retreat Price inludeds are all meals, camping and all activities.
What's Not Included
The only thing npot included is the travel to the location. We can arrange transfers from airport or busstation for additional costs. Please check with us for more info.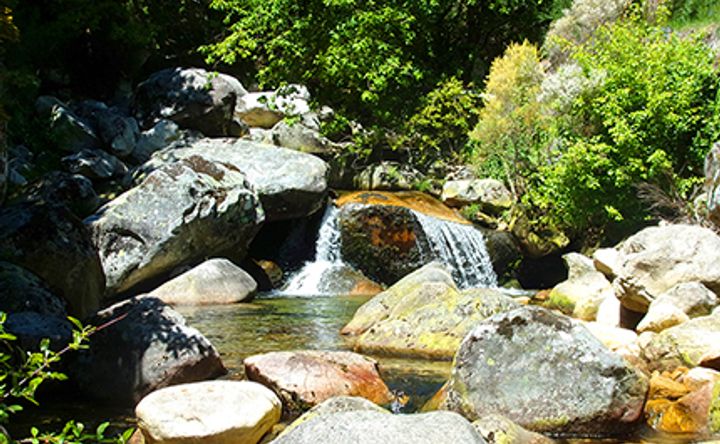 Venue Highlights
We are very happy to invite you to Valley of Landeira,
a truly unique location directly next to a mountain river with clear fresh water!
The valley is a magical place with chestnut and oak forest.
The wild, rugged mountains look down upon us, reminding us that we are part of nature
and giving us their healing energies.
The rockpools formed by the river create ideal natural bathing spots.
Due to the surrounding forest, temperatures
are genrally pleasant.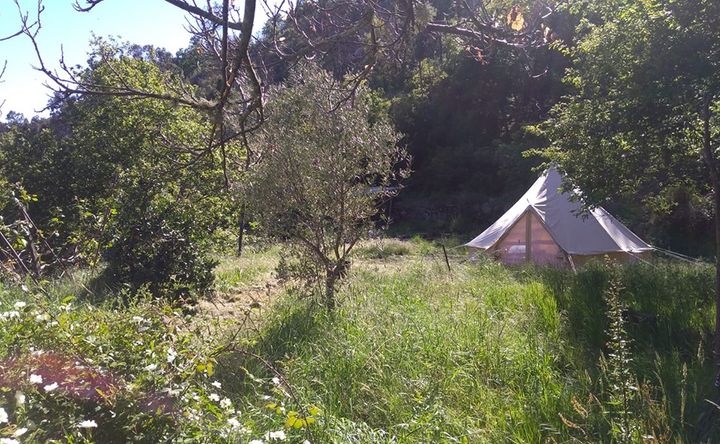 Accommodations
We have 6 spaces in a 5 m bell tent for the people who inscribe first. Once this is full we will ask you to bring a tent.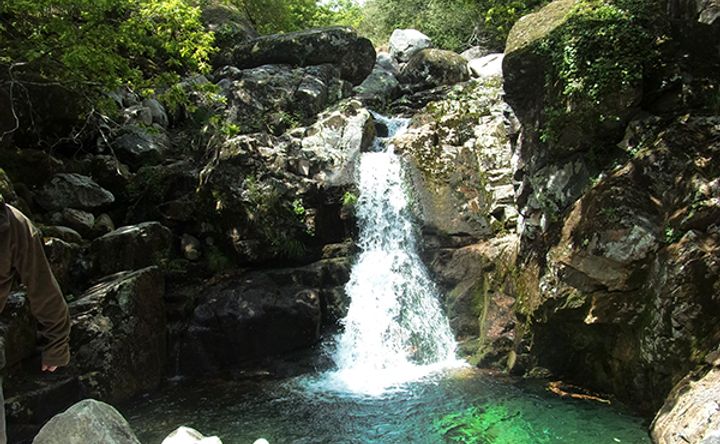 Amenities
Menu/Cuisine
For example
Breakfast – Oat porridge with almond milk, fruit, bread, butter, olive oil, cheese, gomasio, fresh herbs, jam & honey, vegan spread
Lunch – sweet potatoes (with oliveoil, butter and roasted sunflowerseeds), white beans (with roasted garlic & bohnenkraut) and with beet root and carrot salat
Dinner – Polenta with garlic, olive oil & herbs, veggie sticks (cucumber, carrots, sellery)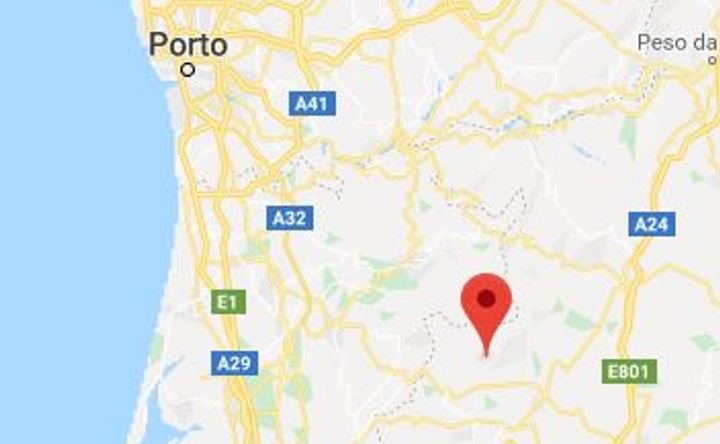 Directions
How to get there
Landeira is approximately 20 minutes from S.Pedro do Sul
in the North of Portugal.
It is about an 1.5h from Porto airport and
3 hours from Lisbon airport.
We are happy to help coordinate lifts between participants
through the Facebook page, and can arrange pick-ups if needed.
We will meet at the old school house at the village of Landeira
at 5pm on 11th of September and from there will go to the land together.
Please carry your things in a backpack to ensure your hands
are free for the walk.
---
Cancellation Policy
100% deposit refund for cancellation 60+ days before event.
50% deposit refund for cancellation 30-59 days before event.
0% deposit refund for cancellation 0-29 days before event.
The remaining balance (total price minus deposit) is due upon arrival.
Get full details...
Reviews To review this event, visit the page for the venue or retreat leaders (above).
Similar Retreats You Might Like

Thank you!
We're glad you've joined our retreat community. See you around :)
Return to my event
×