San Pedro ceremony full day in Cusco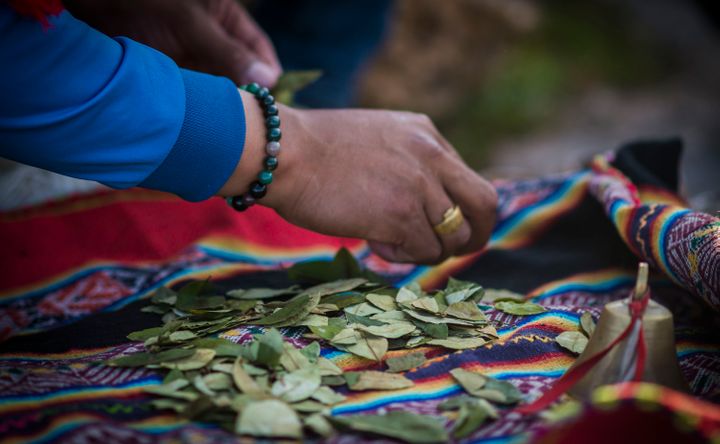 Event Highlights
The ceremony begings with a Coca leaf reading (diagnosis) by Andean priest, Energetic cleansing with Amazon Plant, San Pedro medicine in chocolate and in the end Opening Chakras with Andean techniques, before a visit in two Inka Temples.
Other techniques that we use, Meditation Mother Earth, for our ancestors, with the water, self love, reiki. healing stones.
RESTRICTIONS:
San Pedro is a natural medicine that can not be consumed by the following people, it would be very dangerous:
- People who have not performed the diet correctly at least 24 hours before the ceremony.
- Pregnant women.
- People who have heart attacks.
- People who suffer from epilepsy.
- People with schizophrenia or mental problems and who use medications.
- People who want to experience or get high.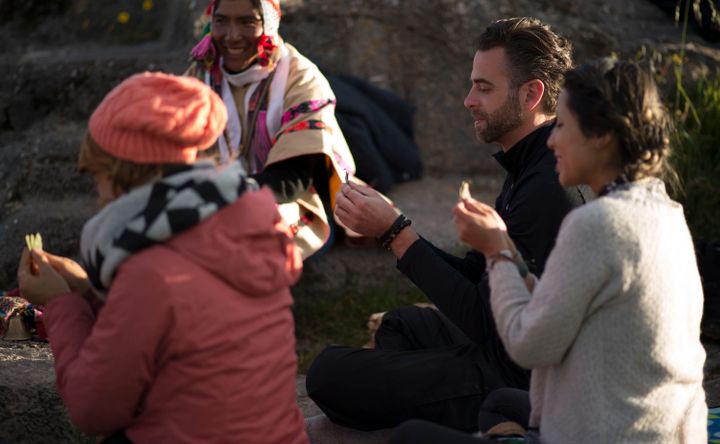 Schedule
ITINERARY:
Departures every Saturday.
08:00 Meeting point at fountain of Plaza de Armas in Cusco. Transport to the Temple of the Moon, (20 minutes by car).
9:00 Introduction to the effects of San Pedro and the itinerary / Haywarikui Ceremony. Ask for permission (request to the Sacred Mountains, Sun and Mother Earth) / Ceremony of the "Kintu". Unification Ritual (with coca leaves) / Coca leaves reading or diagnosis.
10:00 Ceremony of energetic cleasing with Sananga (Amazon plant). Chocolate of San Pedro, hike of 2 hours round trip for 2 Inka's temples.
13:00 Vegan Picnic / opening Chakras / Interpretation of the visions.
16:00 Return to Cusco.
About This Event
"The San Pedro ceremony opens the doors of heaven and opens your heart to love,."
The healing experience goes directly to the heart and bypasses the defenses of the mind and ego resistance.
We have witnessed amazing transformations from people who had a lot of mental activity that kept them from healing. San Pedro (Huachuma) gives you the power to make the change with beautiful openings of the heart to love that you never before imagined possible.
Ayahuasca is more like an internal trip to the universe within you, whereas the San Pedro ceremony is more like an external journey. It shows how the other dimensions mix with physical reality and it reveals your multidimensional nature. It is a reprogramming ceremony experience in touch with nature.
Your 5 senses are more sensitive/receptive with San Pedro medicine. Therefore, you can move well and take care of your own physical needs during the ceremony. This cactus grows in the Andes, in the south of Ecuador, in Peru and Bolivia, and belongs to the same family as the Peyote. Its main chemical component is Mescaline. It is the best antidepressant, and it can cure the epidemic of this millennium, which is stress.
Life changing is easy!! we give you 50% of the posibilities and the 50% will be your inner work inspired by the teachings we offer.
What's Included
INCLUDES:
- Coca leaf reading (diagnosis), rites for Water and Ancestors, Andean Meditation.
- Opening Chakras by andean tradition. (Yachay, Munay, Yankay, solar plexus, heart, third eye).
- Energetic cleansing by Sanango
- Andean Priest and Bilingual facilitator
- Vegan Picnic / Hike 2 hours round trip / Transport round trip to the Main Square or San Blas square.
What's Not Included
NOT INCLUDED:
- Water 2 ltrs
RECOMENDATIONS:
- 2 weeks or at least 3 days before and 2 days after the San Pedro Ceremony, the consumption of fruits and vegetables is recommended. Avoid, meats, milk, sugar, salt, oil, coffee, processed foods and canned foods, sex, drugs, cigarettes, alcohol.
- Warm clothes, trekking boots or similar, warm and waterproof jacket.
- 2 litres of water and sunscreen.
- Do not bring cameras or valuables.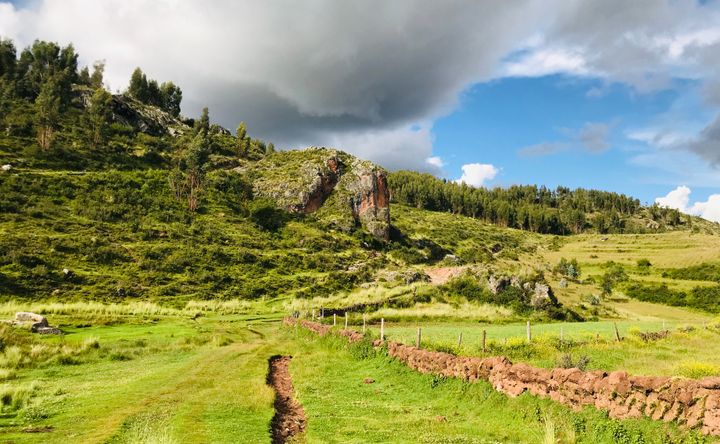 Venue Highlights
Temple of the moon in Cusco
Accommodations
Not included
Menu/Cuisine
Fruits, chocolate & Nust
Directions
The office is at 20 minutes from the airport.
Reviews To review this event, visit the page for the venue or retreat leaders (above).
Similar Retreats You Might Like

Thank you!
We're glad you've joined our retreat community. See you around :)
Return to my event
×