Ecology of Kinship Retreat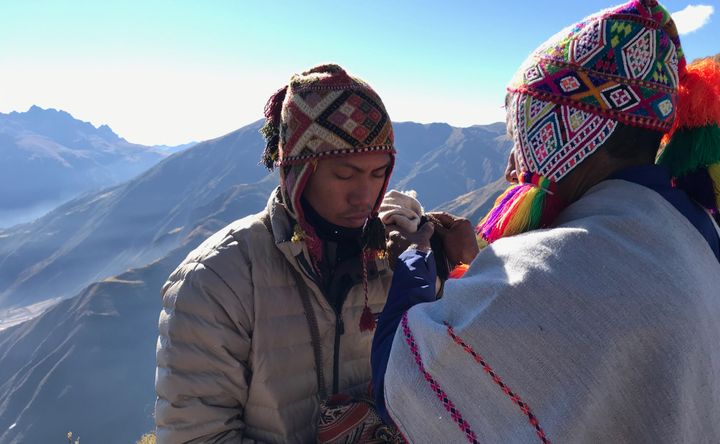 Event Highlights
- Learn with indigenous wisdom-keepers to become self-sufficient in prayer and offerings that nourish you and the Earth
- Coca leaf circles & intimate conversations for personal healing & global regeneration
- Q'ero Haywayriki fire ceremony (despacho) to create the world we want to live in
- Wildcrafting Andean medicines & foods
- Learn indigenous farming/gardening practices with Quechua specialists
- Nature hikes to lesser known sacred sites with plant medicines & indigenous teachings
- Relating indigenous practices to your own personal life, work, and home
- Building gardens of an indigenous Eco-Sanctuary that is inspiring farmers back to organic practices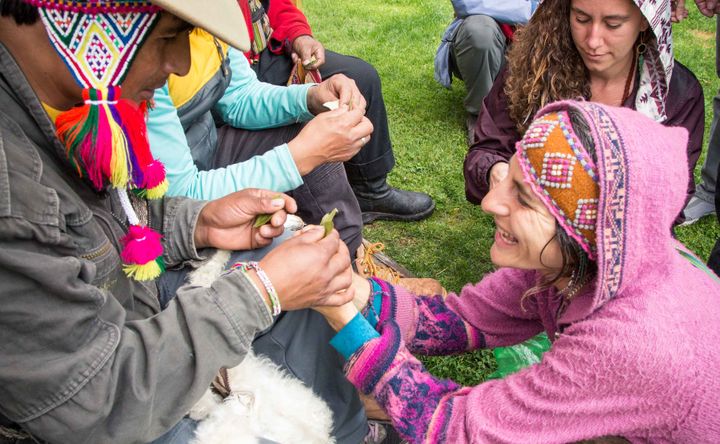 Schedule
8 am- Optional morning practice
9 am- Organic Breakfast
10 am- Morning Session with Indigenous teachers and intentional coca circle discussions, or hike to a sacred site with indigenous teachings, or permaculture sessions
1 pm- Organic Lunch (sometimes out in Nature)
3pm- Afternoon Session: continued teachings, or integration circle activity
7pm- Organic Dinner
8pm- Optional fire circle, songs, & intentional coca sharing
About This Event
The Ecology of Kinship retreat is rooted in the dream to nourish a resilient and interconnected Global community that will actively pave the way to a regenerative future. It is an opportunity to genuinely question our personal life styles and rediscover how we may steward the planet in a way that benefits the whole of life.
In sitting with indigenous wisdom-keepers of the Q'ero Nation, we will learn how to make offerings, how to give thanks, how to cleanse, and how to become self sufficient in spiritual practices that feed our own life force and that of the Earth. To compliment this Andean Cosmovision, we will learn permaculture practices that enhance the soil, water, and plants by getting down and dirty in the garden with Quechua permaculture pros. The permaculture site on which we will help build is a budding ECO-SANCTUARY in the village of Huaran, in which the gardens we leave behind are inspiring indigenous farmers to return to organic regenerative agriculture. So as you learn, you are rippling the benefit to others.
Many of us recognize that in order to rebalance our ecosystem, humans must come back into right relation with our environment. We share the pressure & complexity of how to take personal actions in our own lives to step up to this important invitation. This immersion is about acquiring tangible skills and remember innate human wisdom to actively create the kind of world we want to live in.
3 MAIN INTENTIONS:
RE-CONNECT TO THE LIVING WORLD WITH CEREMONY
Deeply tune into your connection with nature through spiritual reciprocity guided by indigenous wisdom-keepers of the Q'ero Nation. Through ancestral practices, indigenous ceremony, and sacred plants we will attune our personal resonance to become keenly receptive to our inherent connection to the living environment.
STEWARD OUR ECO-SYSTEMS WITH PERMACULTURE
Get your hands dirty with Quechua ecologists and learn to build fertile soil, get carbon back into the ground, cleanse water, and grow thriving organic gardens. We will look through an Andean lens to see the interconnected relationship between foods, medicines, soil and water systems. This knowledge not only allows humans to enhance the environment, it is also the key to our own personal health & balance.
INTEGRATE EARTH WISDOM INTO OUR PERSONAL LIVES
Engage in genuine community dialogues about the tangible choices we make that consistently decide how we steward the Earth in a modern context. We will relate what we have learned with Quechua teachers, local bio-regions, and spiritual practices to our own personal life context back home.
***OPTIONAL EXTENSION: ANDEAN GRANDMOTHER'S GATHERING: SEPT 19-22: Directly after the EOK retreat, you have the opportunity to sit around the fire with wise indigenous grandmothers to experience the timeless wisdom and transmissions pulsing through the heart of the Andes. Spend your Equinox with deep meaning and align your highest values with the planetary energies to inspire you to walk the life you envision.****
"I think if I would have come as a tourist I would have been disappointed. But coming on this trip with Caroline & Vanessa, was extraordinary. The level of integrity with which they ran this, and humor, the food was out of this world."
What's Included
Tuition includes:
All meals organically prepared by native Peruvian chef
Double occupancy very comfy accommodations
All indigenous ceremonies & activities & plant medicines
Facilitation by Quechua instructors and their translators
Hands-on permaculture experiential education
Transport during the course
High quality filtered mountain water
A group zoom call before the retreat to set the stage
A post-retreat group zoom call to integrate what you have learned
An experience of a lifetime
What's Not Included
Not included:
All flights
Transport to the center on first day & leaving the last day
Grandmother's Gathering 4 day add-on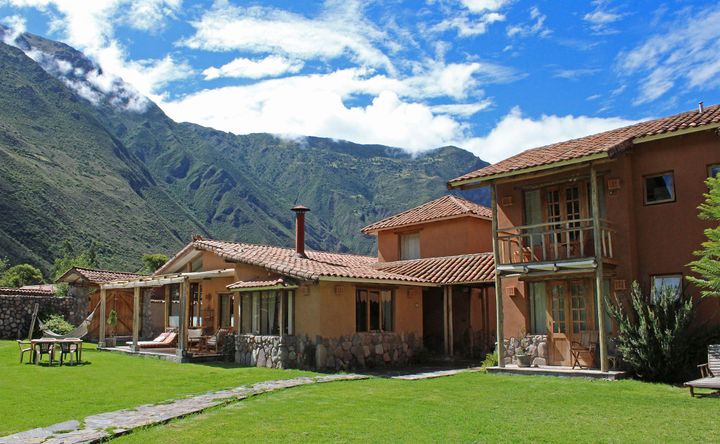 Venue Highlights
We will be staying at the lovely Tambo del Caminante in the small farming village of Huaran. Lucky us, we get to have the whole retreat center to ourselves so we can really sink into a safe and held group container, our private nest for personal transformation. The center is nestled in between the Wilka Mayu (Sacred River) and the cascading Andean mountains of Pitusiray & Sawasiray. A sense of peace and tranquility radiates throughout the space.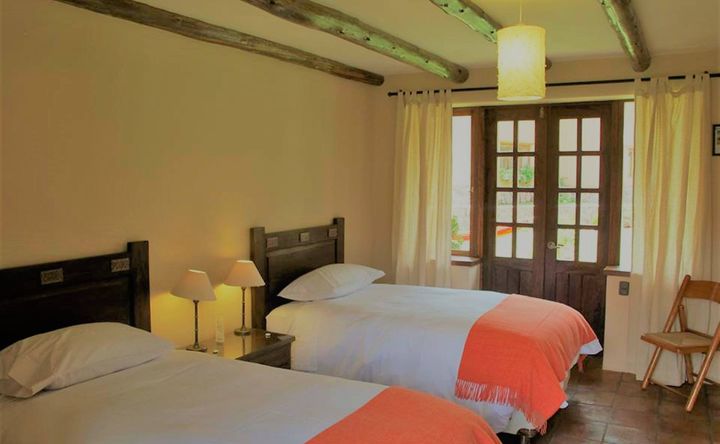 Accommodations
Accommodations are clean and comfy with feather blankets and private bathrooms. We provide double occupancy rooms, though in certain cases you may request a private room for additional contribution. Showers are hot, and rooms are quiet.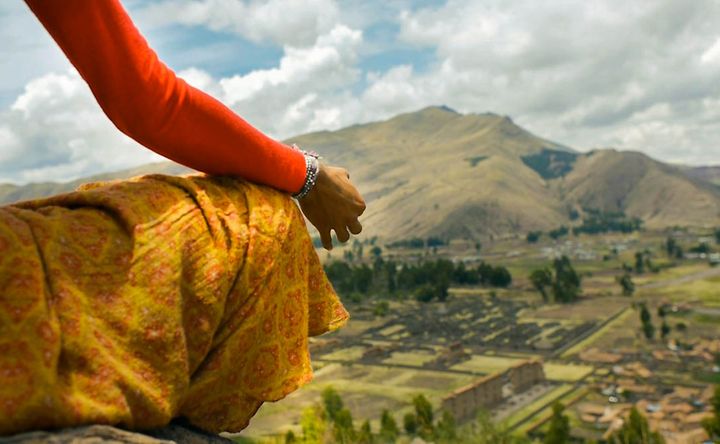 Amenities
Free Wifi
Towels
Kitchen
Tour Assistance
Coffee/Tea
Yoga Studio
Ceremony Space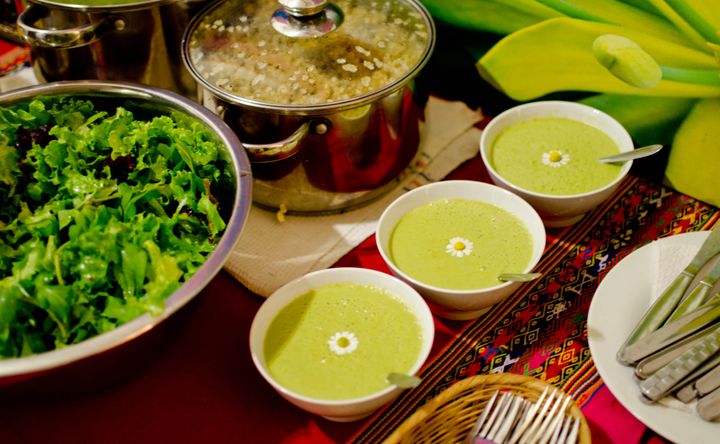 Menu Types
Vegan
Vegetarian
Pescetarian
Meat
Organic
Gluten Free
Dairy Free
Nut Free
Menu/Cuisine
Native Chef Julian Apaza serves all organic local in-season cuisine grown by women indigenous farmers. Meals are primarily vegan based Peruvian-Fusion deliciousness. You can look forward to hearty soups, local grains, fresh garden greens, Peru's finest potatoes and tubers, creative sauces and flavors, surprise desserts, herbal teas, and occasional free range grass fed animal protein options.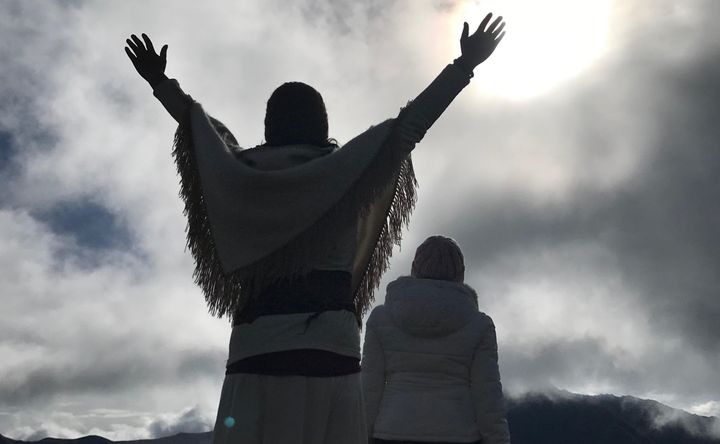 Directions
CHEAPEST INTERNATIONAL FLIGHT TIPS:
Open google chrome. Click on the three dots in the top right corner. Open an "Incognito window." Your search screen will turn black. (This means you cookies are not being tracked, therefore flights are cheaper because the airlines are not tracking the number of times you visit their site.) From this incognito window, we suggest going to "google flights" or "skyscanner" for typically most economic options.
FLIGHT OPTIONS:
OPTION 1: Though Cusco is your ultimate destination, we suggest checking international flights from your hometown to LIMA. Then purchase an separate flight from Lima to Cusco on Peruvian Airlines, Latam, Avianca, or an airline of your choice. (THIS IS TYPICALLY 100's of dollars cheaper).
OPTION 2: This being said, compare the price of flying directly into Cusco. There are certain routes that end up being cheaper flying direct.
ONCE YOU ARRIVE:
We recommend you arrive 1-2 days before the retreat in order to acclimate to the altitude. We are happy to set up a ride share or private taxi for you from the Cusco airport or your hotel directly to the center in Huaran in the Sacred Valley ($30 USD total). If you prefer to take public transport we will send detailed directions for which bus to take (6 soles).
Reviews To review this event, visit the page for the venue or retreat leaders (above).
Similar Retreats You Might Like

Thank you!
We're glad you've joined our retreat community. See you around :)
Return to my event
×