Ayahuasca Shipibo/Mestizo wellness retreat. 3 days, 2 ceremonies (sold out)
Event Highlights
Experience our ceremony leaders Eduardo and Tamara playing and singing live music in ceremony to support you in your personal transformation process.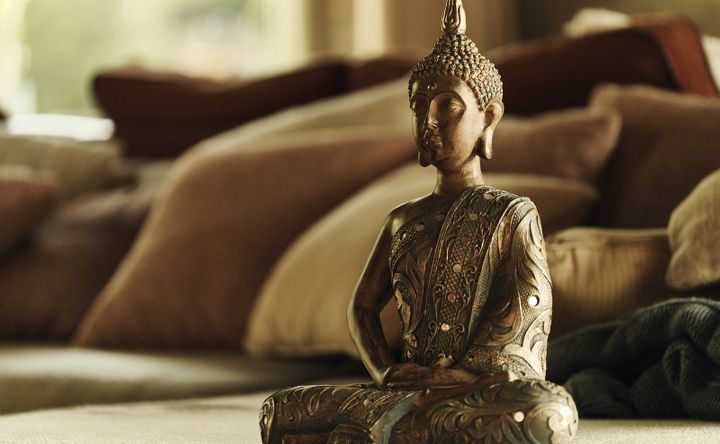 Schedule
Schedule*
Day 1
17:00 Pick up train station or arrival at Mother's House
17:30 Information meeting circle & tour of Mother's House.
18:00-19:00 Private consultations
19:00-20:30 Rest & preparation for ceremony use of facilities
20:30 Opening ceremony
00:30-01:30 Closing Ceremony
00:30/01:30 Food & Sleep
​
Day 2
9:00-11:00 Breakfast
11:00 Sharing
13:00 Free time to enjoy facilities.
15:00 Lunch/Dinner
16:00 Free time to enjoy facilities, private talks, reiki or massage treatments
20:00-20:30 Opening ceremony
00:30-01:30 Closing Ceremony00:30/01:30 Food & Sleep
​
Day 3
09:00-11:00 Breakfast
11:00 Sharing & integration talk
13:00 Departure
​
*The schedule is an example. Different modalities maybe added to the existing schedule like yoga, Breathwork, meditation, coaching. 
​
About This Event
We would like to invite you to join us on a 3 day healing retreat at our beautiful location in Limburg, The Netherlands.
An Ayahuasca retreat at Mother's House offers you an opportunity to experience deep healing that reaches into the energetic roots of trauma, imbalance and disorder, as well as initiates a long-term journey of self-reflection, self-discovery and spiritual transformation. The foundation of our retreat is traditional Amazonian plant-spirit healing. We work with pure Peruvian jungle medicine consisting of Ayahuasca/Chacruna only.
We are not only committed to providing the safest and deepest plant spirit healing but helping you integrate your experiences back into day to day life is an important service we offer. The location offers a number of wellness facilities like a large indoor heated swimming pool, sauna and outdoor jacuzzi. Our beautiful retreat center is located on 20 acres of private woodlands where we take meditative forrest walks and connect to nature.
Our trained facilitators offer a combination of indigenous healing methods combined with healing therapies from the west.
Our facilitators have been trained by a Shipibo shaman in Iquitos Peru where they learned the Shipibo language and learned to channel the healing Icaros from the beautiful plants and trees they have dieted while being there.
In their time working along side a Mestizo shaman they have learned to work with the Mestizo instruments like chakapa, rattles, guitar, and of course the beautiful healing Icaros from the Mestizo lineage.
We also offer Breathwork, yoga, counseling and meditation at some of our retreats.
It is all depending on the individual need and the need a a group.
We choose to work with smaller groups so we have more time to guide you on your individual process.
The ceremony does not end when you walk out the door, this is where it actually starts.
We are there for you every step of the way.
Namasté
Healing may not be so much about getting better, as about letting go of everything that isn't you – all of the expectations, all of the beliefs – and becoming who you really are.
What's Included
~ 1 or 2 Sacred Amazonian Master-plant Ceremonies drinking pure amazonian made Ayahuasca (Ayahuasca & Chacruna)
~ Live music by Eduardo Carvalho & Tamara Slock
~ Soundhealing
~ Rapé
~ Pick up at trainstation
~ All food (v) and beverages
~ Use of Spa facilities (Large indoor swimming pool, Sauna, outdoor Jacuzzi)
~ Contemplation walks in our 20 acres of private forrest.
~ 1 or 2 nights stay in a comfortable bed outside of ceremony space (shared) with soft linnen and fluffy towels
~ Private bedroom (optional)
~ Therapies (Reiki, Breathwork, Yoga, Massage)(Optional)
~ Group-sharing & Integration
~ Aftercare
~ A closed facebook group for all Mother's House participants to connect and share experiences.
We have a maximum of 12 participants every ceremony.
What's Not Included
The price for this day does not include any transportation costs you will have to make to get to Mother's house. We do offer a pick-up at the nearest trainstation. We will sent you more information about this after booking.
Sleeping in a private room is not included in the retreat price but a room can be booked for additional cost.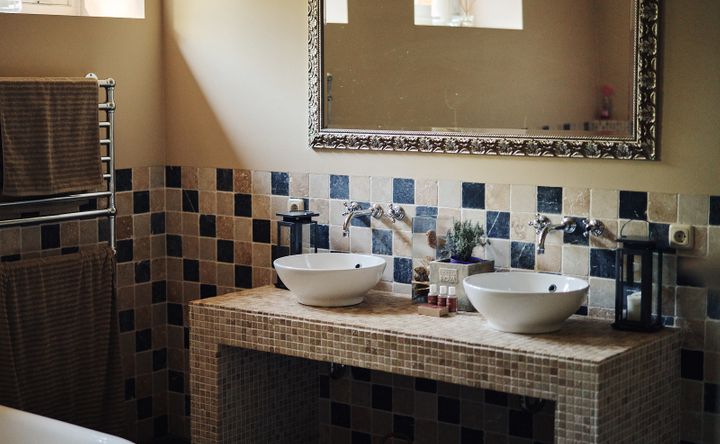 Venue Highlights
Mother's house retreats are hosted in a beautiful, luxurious and grand villa hidden in the Dutch countryside near the City of Eindhoven. The retreat center is a perfect place to relax and rest between ceremonies with a large heated indoor swimming pool, lavish bathrooms, sauna, jacuzzi and twenty acres of gorgeous woodlands where you can take a mindful stroll and connect with nature. Our spa facilities will be accessible during the day for you to enjoy.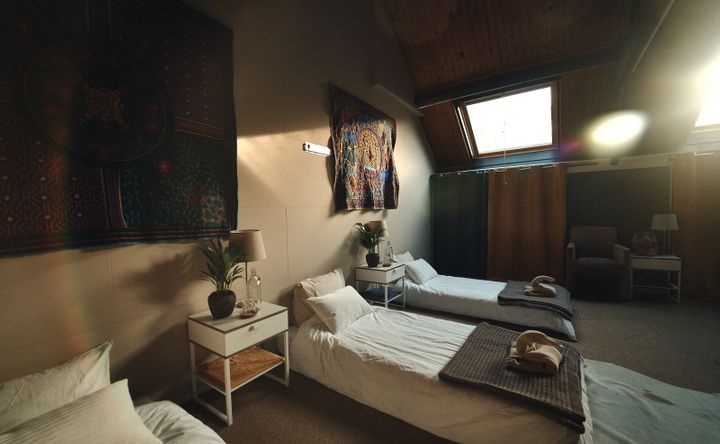 Accommodations
You will be sleeping outside of the ceremony space in a communal room in comfortable beds with soft linnen. For an additional cost there is also the option to rent a private room for one or two people if you would like a more private space during your stay.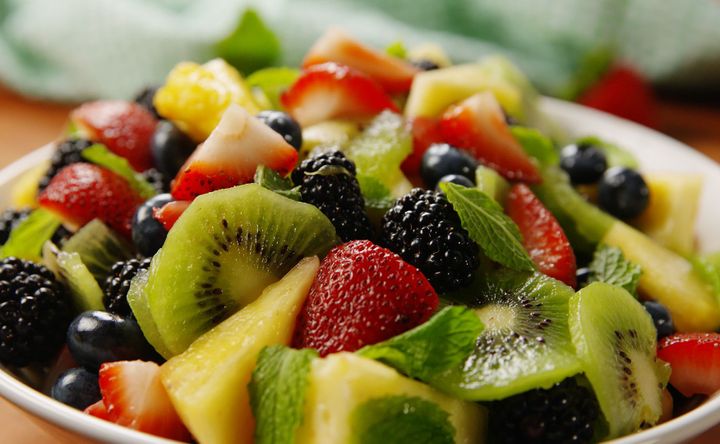 Menu/Cuisine
We serve fresh and healthy vegetarian food to support the cleansing process and keep your energy up during the retreat. If you would like to eat vegan, Gluten free or have any allergies or other dietary wishes please let us know in advance and we will happy to fulfil your wishes.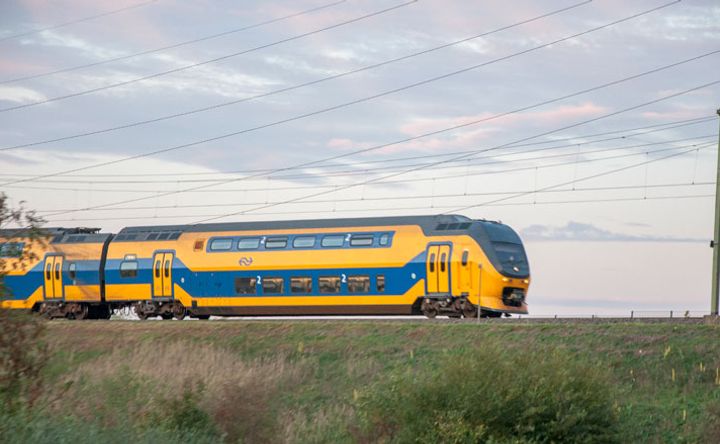 Directions
Mother's house offers a free pick-up from the nearest train station. We will sent you more information about this after booking.
Reviews To review this event, visit the page for the venue or retreat leaders (above).
Similar Retreats You Might Like

Thank you!
We're glad you've joined our retreat community. See you around :)
Return to my event
×