14 Day Intensive Detox Yoga Retreat in Dharamshala, India
Oorjayii Yoga
Oorjayii Yoga, Sunrise Guest House, Behind Krishna Store, Upper, Bhagsu Nag, McLeod Ganj, Dharamshala, Himachal Pradesh, INDIA

Sep 21 - Oct 4, 2019 (14 days)
Event Highlights
13 Nights accommodation
Delicious, fresh, cleansing cuisine menus, breakfast/lunch/dinner
Meditation classes in group (guided meditation| mantra chanting meditation | mindfulness | Trataka)
Daily yoga classes with hands on adjustments (Hatha yoga, General Yoga, Yin Yoga classes)
Yoga Nidra & different healing processes
Yogic cleansing (jal neti, sutra neti)
1 Detox massage
Nature trails and local sight seeings
Use of Wi-Fi in the public areas only
Opening ceremony
Sri Yantra closing ceremony
Fasting
1 Foot Reflexology
Yogic aura cleansing bath kit
Every day of delicious, fresh cleansing juices,herbal teas and broths lunch and dinner depending on fasting schedule
Silence practicing
Schedule
Oorjayii Yoga comprehensive Detox Programmes for 14 days rest the digestive system through controlled eating of whole organic foods, improves the circulation of the blood and lymphatic systems, filters toxins from the body and finally nourishes it with essential nutrients.
-Daily sample schedule
*07:30 Pranayama, Mudra & meditation/Cleansing Process
*08:30 Hatha or general yoga class
*10:15 Breakfast
*11:30 Yoga Nidra / yogic sleep
*13:00 Lunch
*13:30 Free time
*17:30 Yin yoga or relaxing yoga
*19:00 Meditation
*20:00 Dinner
About This Event
If you desperately need a specialized detox escape, a two-week retreat is for you.
Surrounded by natural beauty in the mountains of the Himalayas the Dhauladar ranges, away from the city bustle yet just a short drive to the city, they can offer one of the best locations in India for your yoga retreat holiday.
The program involves daily yoga classes in either the indoor studio or outdoor in nature. With a more intensive morning class and a restorative evening class, you'll increase your strength and decrease your stress right off the bat.
You will be practicing varieties of cleansing processes and also fasting depending on your health.
With all these cleansing processes you will not only rejuvenate physically but also mentally, you will be observing a tremendous change in your mind.
Our retreat is for those who wish to deepen their knowledge and experience of natural and holistic health practices and take that awareness back out into daily life.
See the Entire Universe within you. Whether you are a beginner or intermediate yoga practitioner, this retreat will enrich you. Our retreat program can help in improving your consciousness so that you can become more aware of your body.
What's Included
13 Nights accommodation
Delicious, fresh, cleansing cuisine menus, breakfast/lunch/dinner
Meditation classes in group (guided meditation| mantra chanting meditation | mindfulness | Trataka)
Daily yoga classes with hands on adjustments (Hatha yoga, General Yoga, Yin Yoga classes)
Yoga Nidra & different healing processes
Yogic cleansing (jal neti, sutra neti)
1 Detox massage
Nature trails and local sight seeings
Use of Wi-Fi in the public areas only
Opening ceremony
Sri Yantra closing ceremony
Fasting
1 Foot Reflexology
Yogic aura cleansing bath kit
Every day of delicious, fresh cleansing juices,herbal teas and broths lunch and dinner depending on fasting schedule
Silence practicing
24/7 Hot and Cold water
What's Not Included
Pickup or Drop Service to Airport or Station
Flights
Travel insurance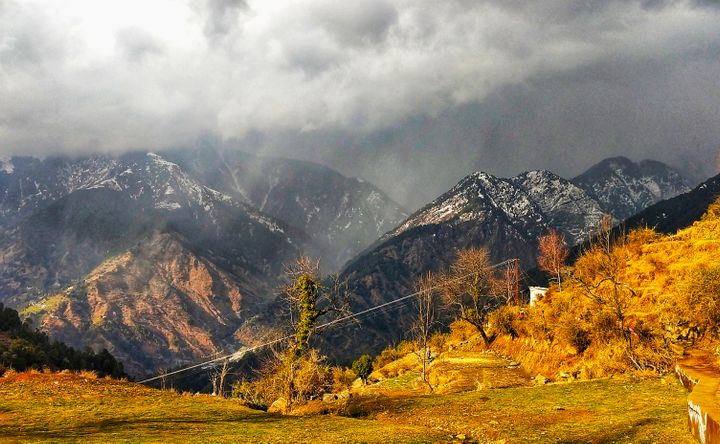 Venue Highlights
Oorjayii Yoga Retreats is a health and wellbeing retreat. We offer an all-inclusive programme of activities as well as all food and/or juices during your stay.
Here at Oorjayii Yoga we provide you with an integrated supportive and nurturing environment to enable you to detox, body, mind, and spirit.
Many benefits of a detox are seen immediately and some are seen in the longer term, with a regular detox (or two) each year. These benefits include:
Removing toxins from the body – toxins accumulate from what we breathe, eat, put on our skin and also waste products that our bodies produce that we need to be let go of.
Losing weight and reducing cellulite – toxins that are stored in fat cells are released and excreted from the body, which improves metabolism and wellbeing
Boosting your immune system. We detox by flooding our bodies with vitamin- and mineral- packed juices and foods, full of anti-oxidants.
Restoring balance to all your body systems, including the endocrine system (responsible for hormone production) and the digestive system (including improved bowel function).
Increasing energy, and decreasing sluggishness – and even needing less sleep.
Improving your skin quality – the skin is one way the body eliminates waste. Skins problems can indicate inner problems, so after a detox, your skin will be brighter and clearer.
Preventing chronic diseases – antioxidants clear away the free-radicals that can cause chronic disease
Slowing the aging process – by getting rid of free radicals (responsible for aging) and heavy metals means that the aging process slows down
Overall, by undertaking a regular detox, your health will improve, because the body systems are unclogged. Everyone is different but typically memory function can improve, joint pain can reduce, eyes become brighter and we just feel better all over.
There are many elements to our detox program and we describe them below:
Juicing for detox
The most effective way to detox the body is to juice – drinking only our freshly prepared vegetable and fruit juices throughout the day. We recommend juicing for three days, but you are free to choose to juice for longer (or shorter). We provide supplements for your juices including wheatgrass and psyllium husks (for added fibre).
Plant-based diet for detox
You may choose to eat (rather than juice) for part or all of your stay here at Oorjayii Yoga. Most of our guests naturally experience a detox at the retreat (the extent of your detox will depend upon your usual diet at home) - we use only fresh fruit and vegetables, together with whole grains, herbs, and spices. The food is planned to provide all the nutrients your body needs.
Water – hydrate your body
Drinking water is an important part of your detox. We need to drink at least three liters of water per day, to rehydrate all our cells and to help flush out any toxins. Adding a slice of lemon and/or ginger to cool or warm water can also help.
Change your environment
Detox from your 'home' environment. Here at the retreat, you can stay away from distractions. It may be that you can choose to switch off your phone or email for a day, or two, or the whole week!
Oorjayii Yoga provides a supportive, tranquil environment in which you can make changes to your life. This is enhanced through workshops and meditation to help release stagnant emotions and calm the mind.
Walking
Walking encourages the blood to flow around the body and helps cells to release toxins and waste products. The movement also activates the lymph system.
There are different guided walks ranging in length from three to five miles, although you can make them longer or shorter. Depending upon the time of year, walks take place in the morning and/or evening, when the weather is cooler.
Yoga
Yoga asanas (poses) help to stretch and squeeze the body, organs and cells. Some asanas are particularly good for detox – anything that squeezes an organ or cells, and releases, allowing fresh blood to flow into the area, is good for detox.
Sleep
Sleep is an important part of a detox. In our home lives, we often rush from one thing to another, full of 'busy-ness'. Here at the retreat, siesta time is an important part of our 'activity' programme. When going through a detox, it is important to allow the body time to rest.
Many guests report that have had the best sleep in years due to the tranquillity they experience at the retreat. There is also plenty of downtime, in between the (optional) activities for snoozing by the pool, lying in the hammock or reading a novel.
Massage
Massage helps to relieve stress and tension from the body, and also encourages toxins to be released from the cells and organs.
Guest experience
Typically it takes around 3 days of juicing to detox your body. One of the noticeable things at Oorjayii Yoga when you first arrive is that guests who have been with us for three or more days look radiant; their eyes are shining and their skin is clear and bright.
Many guests come for the healthy and relaxed environment and leave with so much more.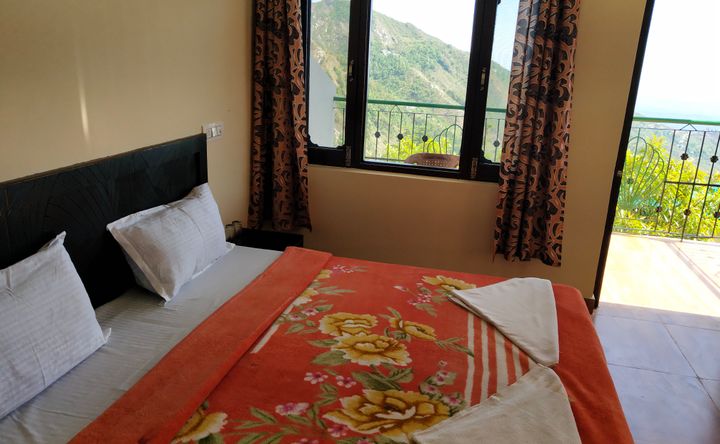 Accommodations
1. Shared Double/Twin Room
Our shared accommodation for 2 guests (same gender or couples) offers guests a tranquil, rejuvenating, home away from home experience.
The room has its own bathroom (24/7 hot and cold water) and a porch overlooking the Himalayan Mountains.
You also get free access to HIGH-SPEED WIFI INTERNET.
The bedroom has a spacious and comfortable double bed, wardrobe, T.V, Coffee Table and Chairs
2. Private Room
Our private accommodation offers guests a tranquil, rejuvenating, home away from home experience.
The room has its own bathroom (24/7 hot and cold water) and a porch overlooking the Himalayan Mountains.
You also get free access to HIGH-SPEED WIFI INTERNET.
The bedroom has a spacious and comfortable double bed, wardrobe, T.V, Coffee Table and Chairs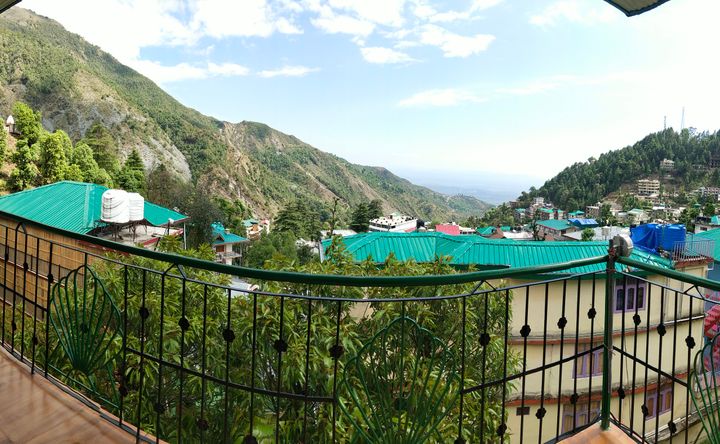 Amenities
Free Wifi
Towels
Cafe
Restaurant
Yoga Studio
House Keeping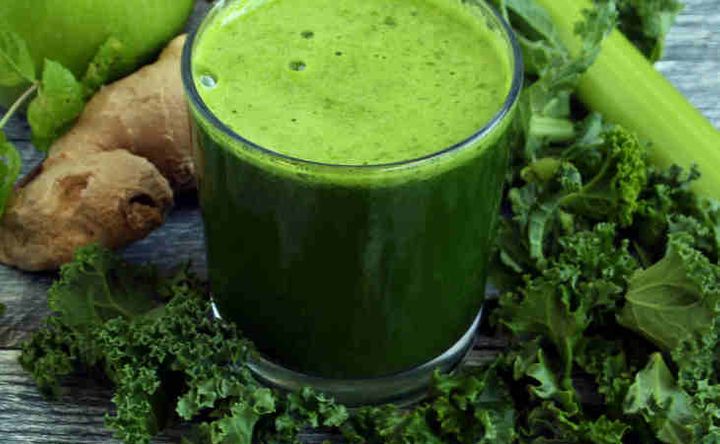 Menu Types
Vegan
Vegetarian
Ayurvedic
Organic
Gluten Free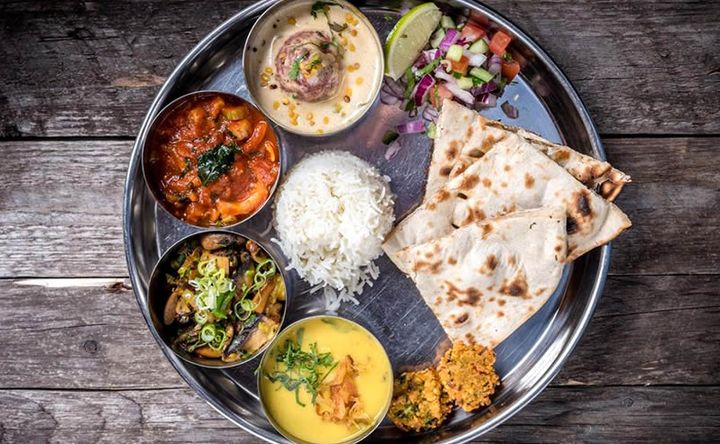 Menu/Cuisine
14 Days Delicious, fresh, cleansing cuisine menus, breakfast, lunch and dinner, plus herbal teas.
Every day of delicious, fresh cleansing juices,herbal teas and broths lunch and dinner depending on fasting schedule
Directions
How to reach Mcleodganj by Air
Gaggal airport is the nearest airport from Bhagsu Nag, Mcleodganj, located at a distance of only 10 km from nearby Dharamsala. This airport is connected to Delhi through frequent flights. Delhi international airport is located at a distance of 523 km from Mcleodganj and is connected to the major cities of the country and the world. Taxis are available from all these airports that offer convenient rides to the tourists at cost-effective prices.
Nearest Airport : Gaggal Airport, Dharmsala
How to reach Mcleodganj by Rail
Pathankot railway station is located at a distance of 90 km from Mcleodganj and is the nearest broad gauge rail head to the city.
How to reach Mcleodganj by Road
State owned buses and Private owned buses connect the city with other neighboring cities. Delhi, located at a distance of 530 km from Mcleodganj is connected by frequent deluxe buses. Chandigarh (275 km) and Dharamshala (5 km) are also well connected with Mcleodganj.
Reviews To review this event, visit the page for the venue or retreat leaders (above).
Similar Retreats You Might Like

Thank you!
We're glad you've joined our retreat community. See you around :)
Return to my event
×