Mindful Mouth 3-Day Workshop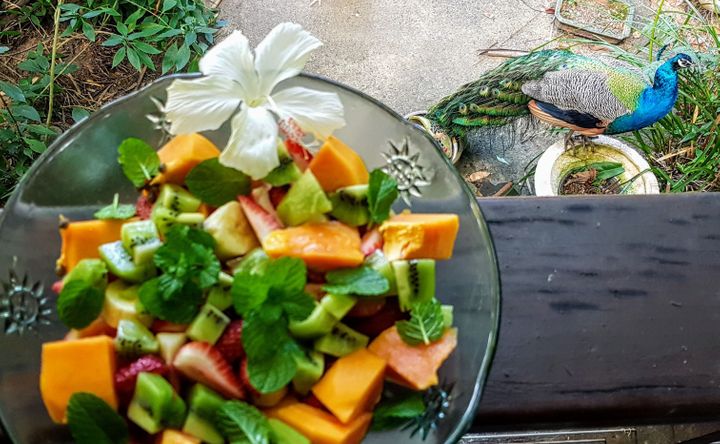 Event Highlights
Start here! Prepare, practice, progress and persevere.
Be the director of your own life!
In modern society, investing time in health is better than spending money on health care. Take time off to relax, enjoy nature and learn what a balanced and healthy lifestyle is all about at "Mindful Mouth" 3-day Workshop.
Revitalize on Holiday!
 Learn to recognize the power of nutrition.
 Acknowledge your relationship with food.
 Understand the extensive effects of metabolism.
 Eat mindfully and nourish your body with wholesome nutrients.
 Save time and learn easy ways to combine food and prepare healthy meals to suit today's convenience, in such a fast-paced environment.
 Incorporate mindfulness into the routine.
 Become aware of breathing and movement.
The implementation of healthy habits in daily life allows not only to improve physical and mental performance, but also to maintain well-being and long-term health.
• Are you curious, open-minded and honest with yourself and on a journey of self-discovery?
• Do you want to make a change and don't know where to start?
• Do you cherish a zest for life?
Now, let's be honest, it's your health we are talking about…
• Do you feel a sense of lack, or something odd about your present life?
• Do you lack ways to improve your lifestyle?
• Have you noticed the overloads of disinformation?
• Do you lack knowledge and ideas about how to nourish your mind and body?
1. Strive to Thrive
Choose thriving over surviving. Balance your life. Eat well, sleep well, and make time for play.Enjoy freedom, in the long-game that is life.
2. Kaizen Philosophy
Make constant small changes for continuous improvement. Progress 1% every day, improve 365% in a year.
3. Self-love
Nourish yourself with what your body, mind and soul need for the marathon, called Life.
Schedule
Remember, the sun rises around 5.30 and sets around 18.00
1. Friday 4th: Arrive by 14.00. Settle in.
15.30 Guided walk and introduction to program
19.00 Welcome dinner, bonfire gathering
2. Saturday 5th: Enjoy the park!
7.00 Wake up your senses, mindful breathing and stretching
9.30 Breakfast bar
11.00 Joint meal prepping
13.00 Experience individual and mindful lunch.
15.30 Fundamentals of Nutrition and Metabolism (Part 1)
18.00 Deal with your meal (prep a meal with ingredients provided)
19.00 Share your meal, and heal – Enjoy dinner – bonfire gathering
3. Sunday 6th: Explore!
7.00 Experience fasting (suggested) and wake up your senses, mindful breathing and stretching
11.00 Joint meal prepping
13.00 Enjoy social and mindful lunch
15.30 Fundamentals of Nutrition and Metabolism (Part 2)
18.00 Deal with your meal (prep a meal with ingredients provided)
19.0 Share your meal, and heal – Enjoy dinner– bonfire gathering
4. Monday 7th: Until we meet again!
7.00 Wake up your senses, mindful breathing and stretching
9.30 Breakfast Bar
10.30 Thoughts? Questions? Suggestions? Comments?
12.00 Pack up tent and belongings. Good-bye for now!
The times provided are estimated, and can vary according to the group dynamic and weather.
Free time can be spent in various ways, including socializing, journaling, photographing, reading, drawing, painting, relaxing, walking, exercising or simply admiring nature.
About This Event
Revitalize on Holiday and come Thrive in Paradise!
Immersed in tropical rainforest, learn sustainable nutrition and conscious lifestyle.
Travel, experience and learn!
What is the most valuable good anyone owns independently? It is the lifetime of each human being. Time is precious.
Simply travelling for the sake of sightseeing is no longer popular and has been replaced by travelling with a clear purpose to experience something new and expand knowledge. Knowledge is power.
We spend time thinking about things we don't know and complain about how much better life could be if it was different, without making a change. Why?
All too often we live so far from how nature intended...
• Feeling lost, empty and lacking purpose and inspiration because we don't make the time to engage in introspective activities daily, such as time in nature, journaling and meditation.
• Lacking daily routine and discipline
• Eating processed foods, on the run, mindlessly
• Attempting to cope with stress and anxiety daily
• Feeling sluggish, physically and mentally, because we aren't moving and nourishing our bodies daily
• Taking shelter in endless screen hours (or other forms of addiction and behaviors!) because we aren't actually taught how to deal with life's problems properly and effectively.
Lack of resources is a common excuse for not taking action…
Do you want to take action and start arming yourself with the knowledge and tools to live your best life?
The best investment you can make is in yourself. Take time to make time…
Wisely invest your holidays on you.
Treat your health with the respect you deserve.
"To eat is a necessity, [and] to eat intelligently is an art" -François de La Rochefoucauld -
What's Included
Fundamentals of Sustainable Nutrition, Metabolism and Mindful Eating
Kitchenette and Breakfast Bar
Natural, plant-based, wholesome and nutritious meals
Modern and convenient meal prepping
Breathing, Stretching & Mindfulness
Reading and Creativity station
Warm showers and shared toilets
Indoor and Outdoor relax area
Bonfire gathering (weather dependent) and wonderful nature
Magnificent star-gazing
Organic gardens and wild animals (If you are lucky, you may even spot a cassowary!)
Relaxed, friendly and social atmosphere
Possible rain (remember: this is tropical rainforest!)
What's Not Included
What to bring?
Smile. Best attitude. Extra Energy. High Vibrations
Curiosity, open-mind and desire to learn
Yoga mat*
Tent /caravan accommodation*
Pen and Journal
Comfortable casual, sporty clothes for tropical weather with warm days, cool evenings and possible rain
Refillable water bottle/thermos and reusable coffee cup
Hat, sunglasses and sunscreen.
Towel and toiletries
Insect repellent
Don't forget your camera, the scenery is magnificent!
*Yoga mat and tent accommodation can be provided upon request.
Not included: airfare, additional activities or excursions.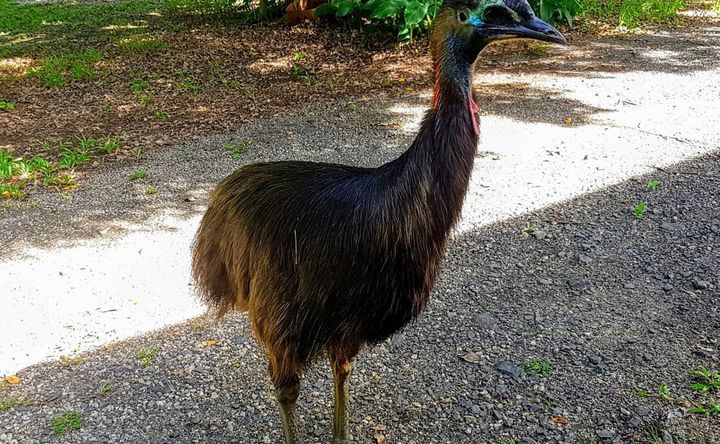 Venue Highlights
Come Thrive in Paradise!
Dundee Park is a meeting-point for like-minded beings in need of nurturing and nourishment. Knowledge is the key to finding stability in an ever so-fast paced environment. Vibrant health is a result of optimal balance between body function, lifestyle and mindset.
The former wildlife park is a very special place. It was the selected venue for 5 Mission Evolve and 2 Coalescence festivals where thousands of people enjoyed its environment.
Being a traveler that holds no expectations, I can say that when I arrived at Dundee I was surprisingly open-mouthed about the place and its absolutely astonishing surroundings.
Although Dundee is no longer a formal wildlife park, it is still a wild park surrounded by native wild life. Animals such as the iconic and endangered southern cassowaries, possums, agile wallabies, melomys, white tail rats, bandicoots, green tree frogs, echidnas, goannas, pythons ... and crocodiles in the rivers and mangroves. As well as many song birds like, curlews, kookaburras, cockatoos, Australian white ibis, sunbirds, peacocks, hens, and interesting insects like the largest Australian Hercules moth, and the giant swallowtail blue Ulysses butterfly, the tourism emblem in Queensland. It also features various ponds, where crocodiles once lived, butterfly breeding grounds, a massive aviary, a distinct skull-shaped phantom bat cave and the latest addition, 2 very unusual, real and authentic Antarctic survival melonhuts.
Visit true paradise, perfectly imperfect, where self-sustaining life fits together with human life to embrace the real connection. Here is the ideal place where you can coexist harmoniously with nature, re-connect with your body, and embrace earth. Whether you want time away from ordinary life, to decompress from your demanding job, are travelling cross-country or you want your work-team to destress and revitalize. If you are low-maintenance, a bit rustic, love the outdoors and want a face-to-face, unique experience with Mother Nature, the park is the place to be. Expect nothing but low-tech environment and a low-impact, sustainable lifestyle where being honest and open-minded are compulsory!
The 64-acre property has an unspoiled, rough and wild theme, where nature rapidly grows and leads the way. The well-traveled family that owns the park want to maintain it this way, to preserve the beauty of nature, slightly conserved by man's minimal touch to make it functional and sustainable.
Mission Beach is home to the World Heritage Wet Tropics Rainforest and haven to wildlife. Considering the diversity and unpredictability of it, there is no guarantee to spot these creatures; however, I can guarantee that you will be extremely satisfied to visit. Actually, you will wish you could stay longer!
"It's not the appearance, it's the essence. It's not the money, it's the education. It's not the clothes, it's the class." -Coco Chanel
Accommodations
BYO tent or caravan accommodation.
*Tent can be provided upon request for an extra $30
Menu Types
Vegan
Vegetarian
Ayurvedic
Organic
Gluten Free
Dairy Free
Nut Free
Menu/Cuisine
The meals prepped at the workshop and the provided ingredients are mostly organic, sourced locally, natural, plant-based and wholesome.
Reviews To review this event, visit the page for the venue or retreat leaders (above).
Similar Retreats You Might Like
Thank you!
We're glad you've joined our retreat community. See you around :)
Return to my event
×