Introduction to the Amazonian healing diet
Event Highlights
-Ideal to renew and cure different diseases
-4 ceremonies of Ayahuasca
-A tobacco purge
-Custom guide
-Free time to rest and find oneself
-Spaces for yoga and meditation
-Plant medicines appropriate to each case
-Excursions to recognize medicines in the forest
-Sunrise walks to the Santa Maria lagoon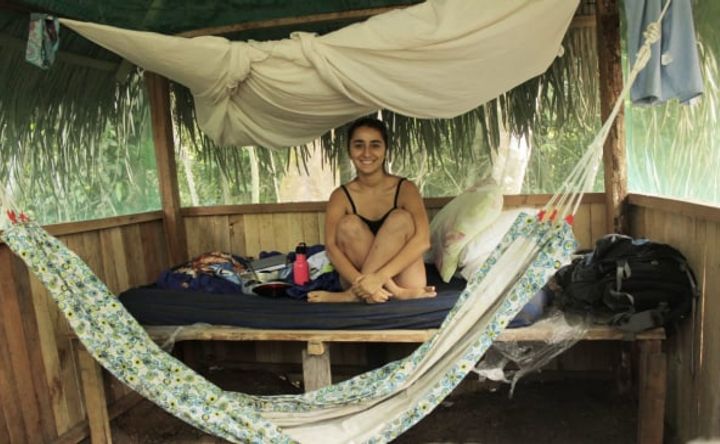 Schedule
Rest, meditate and rediscover yourself is essential for the treatment, therefore, certain activities are scheduled and the rest of the time is free. And there are spaces for each patient to use them freely. We suggest bringing material to channel creativity (instruments, paintings, pencils, etc.)
Scheduled Activities:
- Tobacco purge: day 2, 8AM
- Ayahuasca ceremonies: days 2, 6, 10 and 14, 8PM
- Delivery of medicinal plant for diet: day 3, 6AM
- Walks through the forest and lagoon: to coordinate case by case
- Guidance and accompaniment sessions: to coordinate case by case
- Suggested feeding schedules: 7, 12 and 17 hours.
Available activities (autonomous):
- Meditation
- Yoga practice
- Rest at the lodge or in the hammock room
- Reading, writing, playing music
- Registration and study of dreams
- Path of trails
- Share with the "Ojo de Luna" family
- Play with children and dogs
- Wildlife observation
- Photo shooting
About This Event
The curative diet with master plants and purges are the most important ancestral methods of traditional medicine in the central jungle of Peru. With them it is possible to reach deep levels of healing, restore the balance of the body, the stillness of the mind and spiritual awakening. The retreat is aimed at those who want to cure different types of ailments, restore their balance and connect with themselves, with nature and divinity. Tobacco is used as a vomitive to clean the digestive tract and purify the body. Ayahuasca allows to deprogram harmful states of mind and spirit, and provides subtle states of consciousness. Both - tobacco and ayahuasca - allow the master diet plant to work in all its magnitude, giving us purification and awareness. During the diet of the master plant, a strict diet is followed that gives conditions to the medicine to settle properly in the body. A lot of emphasis is given to rest, introspection and concentration, as facilitating states of healing, and the interpretation of moods and dreams, as the main subtle manifestations of medicine in the body, is guided. We invite you to this wonderful experience of renewal, healing and awakening of consciousness.
"I have had the opportunity to travel a lot, but that place is unique. I was able to connect with nature. I solved issues in which I had years of formal psychotherapy working, changed my way of dealing with work and relationships". Francisca Vargas
What's Included
-healing diet with vegetable medicinal (specific medicine to coordinate case by case)
-4 ceremonies of Ayahuasca
-1 purge of tobacco
-Accommodation for 15 nights
-Full board for 15½ days
-Inductive study material
-Accompaniment and guidance during the process
-Plant baths
-Walks through the Santa María lagoon
-Walks through the forest, identification of medicines
-Cleaning of common spaces
-Transfer from Santa Rosa de Masisea to "Ojo de Luna" Center, round trip
What's Not Included
It is not included: air tickets, additional activities to those mentioned, towels and implements of personal hygiene, cleaning of accommodations, transfer by boat Pucallpa - Santa Rosa de Masisea (Ojo de Luna) round trip, laundry, food during transfers, light or electrical connection in cabins, internet access.
Venue Highlights
On the banks of a beautiful Amazon lagoon
Comfortable huts with capacity for 13 patients
Intimate, quiet, safe environment surrounded by jungle
Comfortable lounge to rest, read, write, meditate or practice yoga
Maloka especially intended for more delicate ceremonies and purges
Affectionate care in a family environment, with active female presence, which provides containment during the healing process
Healer with more than 20 years of experience, generous and willing to teach medicine
Walks through the forest to know the medicines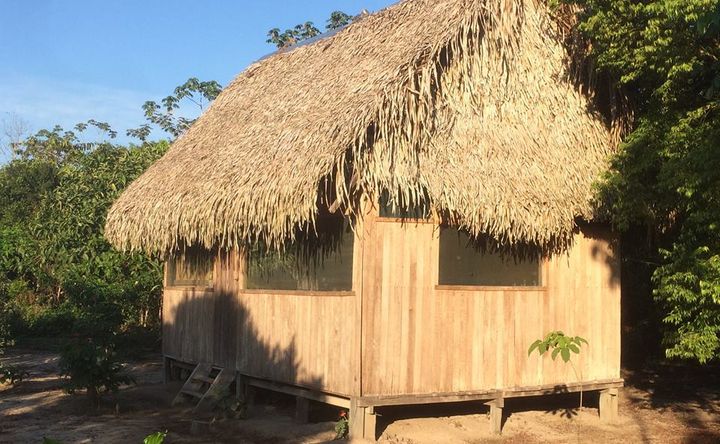 Accommodations
All of our facilities are made with traditional wooden architecture, palm roofs and are protected with anti mosquito mesh. For dieters in contact with people, we have 4 cabins with two single rooms each. Each room is 3 x 4 meters, and is equipped with a bed and spring mattress, linen, mosquito net, desk and bench. We also have 5 individual tambos for dieters in isolation. The tambos are 2.5 x 3.5 meters and are equipped with a straw mattress bed, linen, mosquito net, shelf, desk, bench and outdoor shower.
We have five organic baths that measure 1 x 1 meter, and a common bathtub of 2 x 2 meters.
We also have a patient lounge which is 6 x 15 meters, with a kitchen, dining room, hammock area and an area for meditation and yoga. Our ceremonial maloka, is a circular construction of 10 x 10 meters, equipped with mats, pillows, blankets and bowls for purges during the ceremony.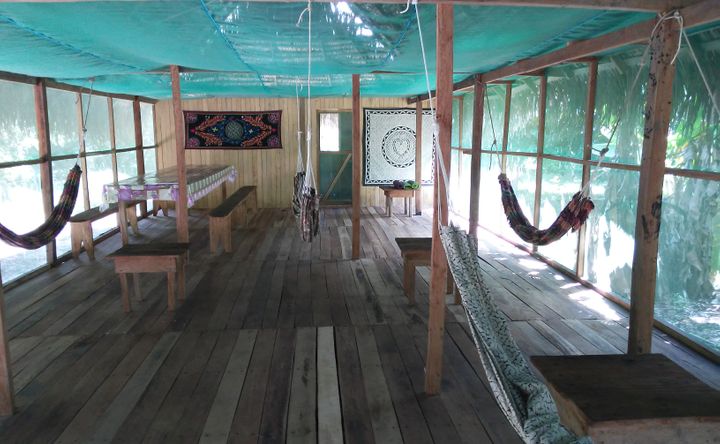 Amenities
Kitchen
Tour Assistance
Ceremony Space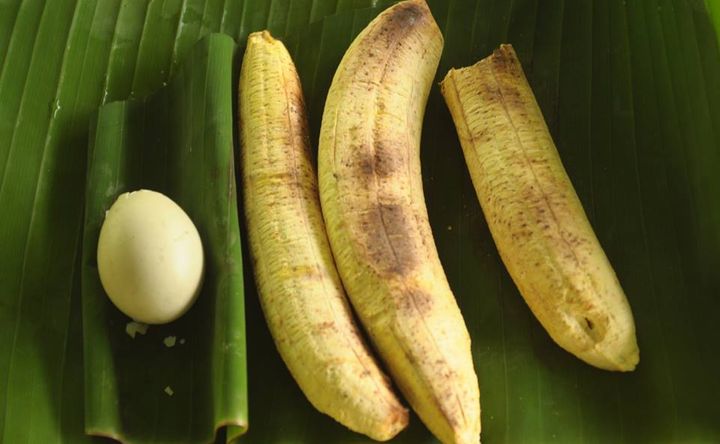 Menu Types
Vegan
Vegetarian
Pescetarian
Dairy Free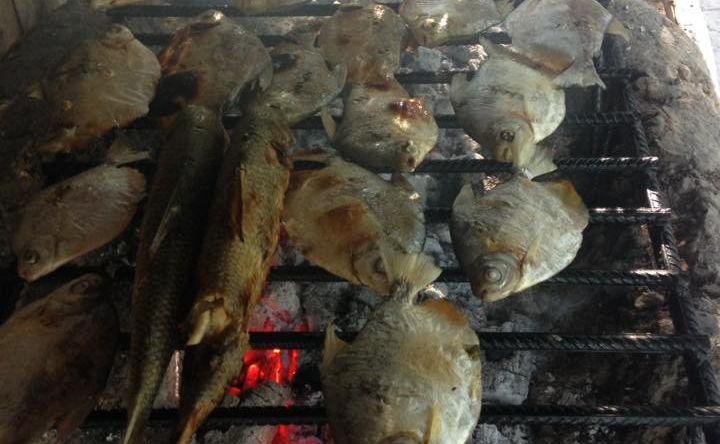 Menu/Cuisine
Our treatment consists of two stages that have variations in dietary intake.
In Stage 1 - Salt-Free Diet - rice, quinoa, green banana, potatoes, natural eggs and lean fish are the only foods permitted.
In Stage 2 - Soft Diet - all kinds of fruits, vegetables (except irritants like onion, garlic and chilli), cereals and grains are permitted.
Oils, legumes, pork and beef are restricted throughout the diet treatment.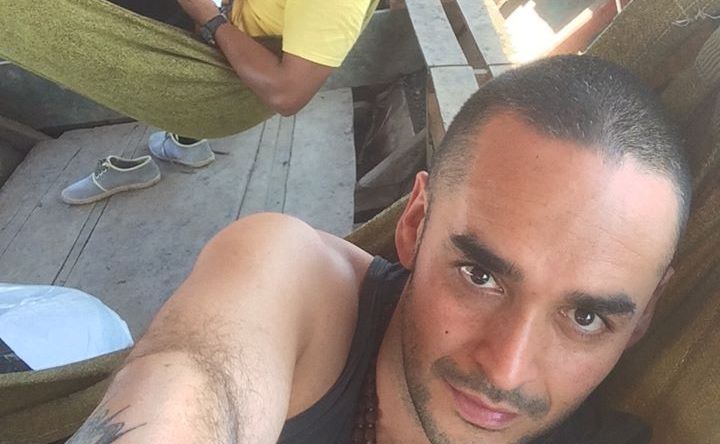 Directions
To get to the Ojo de Luna Center, it is necessary to reach the city of Pucallpa. Pucallpa, the largest city in the Peruvian Amazon, has a land and air connection with the capital of Peru (Lima), where there are connecting flights with all over the world.
When booking, we will contact you and coordinate your pick-up in the city of Pucallpa, at the airport or at your hotel, and then go by boat to the Ojo de Luna Center. The cost of the pick up service in Pucallpa is 200 soles.
Reviews To review this event, visit the page for the venue or retreat leaders (above).
Similar Retreats You Might Like

Thank you!
We're glad you've joined our retreat community. See you around :)
Return to my event
×