Goa Heart Adventure - 8 Days Yin Yoga and Dance Journeys, Cacao Ceremonies and Wisdom Goddesses
Event Highlights
-8 transformational days in Goa themed after 8 Goddesses to help you channel, embody their energy as you get to know yourSelf, unlearn what you've been conditioned to believe about yourself, life and the Universe
-6x3hs Morning Ceremonies including Ceremonial Cacao or Tea, Yoga Nidra, Yin Yoga, Mantra Meditation, Hatha Yoga, Journaling, Sharing Circle, Dance, Breathwork, learning about one different Goddess a day and how to embody her energy to support you in living couragously from the heart
-Simple yet very powerful Rituals to make each moment in your life sacred and add magic to whatever you do and whomever you connect
-One 2hs amazing Rebalancing Bodywork Massage by my sister Jackie Fite who will support me during the retreat
-2x 2hs Opening and Closing Ceremony
-8 vegetarian/vegan meals and drinks (including juice and tea or coffee in the morning, 1 non-alcoholic beverage and selection of shared dessert in the evening)
-2 rituals before and after the retreat starts and ends to prepare yourself and connecting/sharing through our WhatsappGroup
-A printed Goa Heart Adventure Manual with all the rituals, practices, Tantric Hatha Goddesses and stories/thoughts around living from the Heart
-Welcome Ritual Bag with Ceremony essentials to arrive in Goa
-Early-Morning-Chai and Snacks (nuts, dried fruit, fruit)
-Drum Circle Booty Shaking and one official wild blissful Ecstatic Dance Magic experience under the stars and Banyan trees at the Source
-Transformational Yin, Dance and Yoga Nidra Journeys
-Divine Feminine Workshops and Rituals
-Living Yoga Meditations inspired by The Radiance Sutras
-Beautiful single accommodation in our peaceful retreat venue on the beach (depending on your package)
-Sunbathing on the beautiful beaches while sipping lime sodas, fresh coconuts, and banana lassis
-Cacao & Tea Ceremonies to start recognizing and cultivating the Divine and Magic in everything you do
-The Gone Brave Woman's Guide to India, including a list with all the hot spots and activities in Arambol and Mandrem Beach
-An amazing community of brave women that you'll be connected forever and keep sharing your journey from near and far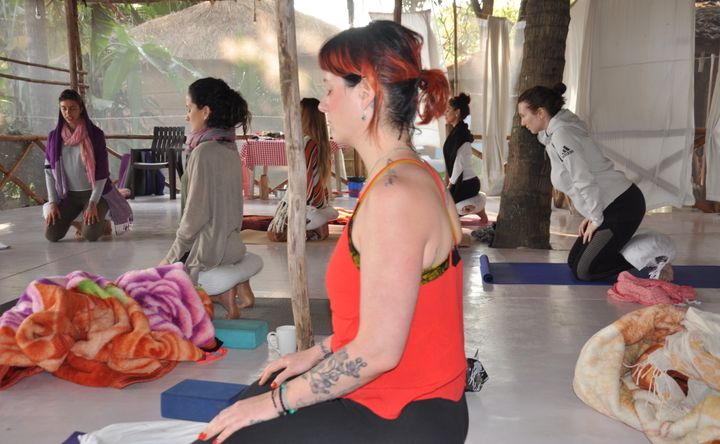 Schedule
Schedule sample
7.30 am - Self-practice / sadhana / personal daily morning ritual
8-11 am – Ceremony
from 11 am – Brunch**
from 12.30 pm - Massage with Jackie, Yogi's Choice or free-flow group activity
from 6 pm – Dinner**
from 7.30pm Yogi's Choice or free-flow group activity
after that - personal daily evening ritual
*note: written in sand, not stone.
This is a sample adjusted to our daily needs.
**We'll have one meal a day together that is included in the retreat package. The idea is to also have space to eat by yourself and have solitude time.
About This Event
Does this truly nourish my heart? Feed my soul? Make me feel alive, in the flow, abundant, trusting, grateful and peaceful? Or is it adding to my anxiety, fatigue, stress and overwhelm? The Goa Heart Adventure is for the women who are tired. Tired of pretending to be someone they are not.Tired of running against the time and keep loosing. Tired of another day to wake up and feel empty. Tired of another night that feels as if the world is breaking apart, asking herself if this is it for the rest of her life?! It's for the woman who wants to take responsibility for her life and LIVE truly from her heart. We'll be sharing ceremonial cacao and tea, go on a yin yoga, ecstatic dance and yoga nidra journeys, eat delicious meals, learn about different Tantric Hatha Wisdom Goddesses, dive deep in Mantra and Radiance Sutra Meditations, purify our system with the help of pranayama (breathwork), explore colorful markets, sunbath and swim on beautiful beaches and connect heart to heart with like-minded sisters in one of the most liberating and magic places on Planet Earth. Learning tools to manage your system, practice listening to your intuition and remembering that you've got the power inside of yourSelf. Feeling alive, wild and free.
If not now, when?!
Feel free, wild and alive.
What's Included
-8 transformational days in Goa themed after 8 Goddesses to help you channel, embody their energy as you get to know yourSelf, unlearn what you've been conditioned to believe about yourself, life and the Universe
-6x3hs Morning Ceremonies including Ceremonial Cacao or Tea, Yoga Nidra, Yin Yoga, Mantra Meditation, Hatha Yoga, Journaling, Sharing Circle, Dance, Breathwork, learning about one different Goddess a day and how to embody her energy to support you in living couragously from the heart
-Simple yet very powerful Rituals to make each moment in your life sacred and add magic to whatever you do and whomever you connect
-One 2hs amazing Rebalancing Bodywork Massage by my sister Jackie Fite who will support me during the retreat
-2x 2hs Opening and Closing Ceremony
-8 vegetarian/vegan meals and drinks (including juice and tea or coffee in the morning, 1 non-alcoholic beverage and selection of shared dessert in the evening)
-2 rituals before and after the retreat starts and ends to prepare yourself and connecting/sharing through our WhatsappGroup
-A printed Goa Heart Adventure Manual with all the rituals, practices, Tantric Hatha Goddesses and stories/thoughts around living from the Heart
-Welcome Ritual Bag with Ceremony essentials to arrive in Goa
-Early-Morning-Chai and Snacks (nuts, dried fruit, fruit)
-Drum Circle Booty Shaking and one official wild blissful Ecstatic Dance Magic experience under the stars and Banyan trees at the Source
-Transformational Yin, Dance and Yoga Nidra Journeys
-Divine Feminine Workshops and Rituals
-Living Yoga Meditations inspired by The Radiance Sutras
-Beautiful single accommodation in our peaceful retreat venue on the beach (depending on your package)
-Sunbathing on the beautiful beaches while sipping lime sodas, fresh coconuts, and banana lassis
-Cacao & Tea Ceremonies to start recognizing and cultivating the Divine and Magic in everything you do
-The Gone Brave Woman's Guide to India, including a list with all the hot spots and activities in Arambol and Mandrem Beach
-An amazing community of brave women that you'll be connected forever and keep sharing your journey from near and far
What's Not Included
-Airfare (early booking recommended, I use skyscanner)
-Indian Visa (USD 60-200.- depending on how long and your country of residence)
-Excursions and trips (Cathedrals, Spice Plantations, Sweet Lake, Paragliding)
-Additional massages with Jackie Härdig (professional bodyworker)
-Vedic Astrology Consultations and Reiki Sessions
-Local Ayurvedic massages or consultations with Ayurvedic doctors
-Any other meals and drinks you wish (calculate additional USD 5 to 20.- per day)
-Ecstatic Dance, Sound Healing, Tantric Heart Meditations, all the healing magic Arambol has to offer! :)
-Taxis and Airport Transfers (can be arranged by us at an additional cost of USD 25.- per one way and whole taxi)
-Gratuities
-Cost of alcoholic beverages and non-veg food like meat and fish
-Shopping at the beautiful colorful markets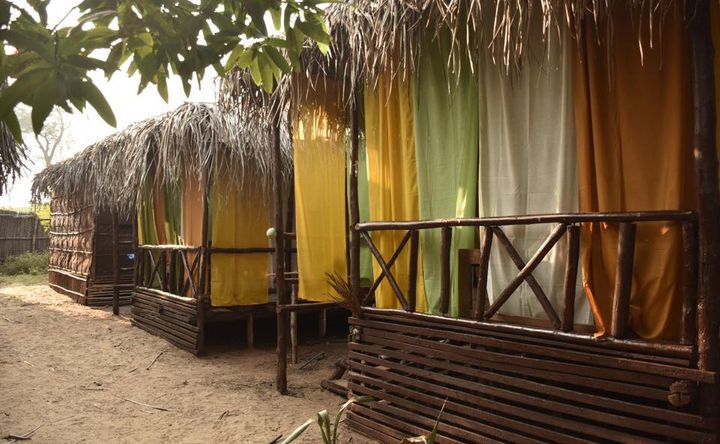 Venue Highlights
-5 minutes walk to the beach
-beautiful garden yoga shala
-artist collective
-in house café and restaurant
-beautiful chill concert in the evenings (end max. by 10pm) with creative artists from near and far
-5 minutes walk to The Source Ecstatic Dance Venue
-Very close to all the cafés and restaurants but still very peaceful with no traffic or party music noises
-Beautiful individually created huts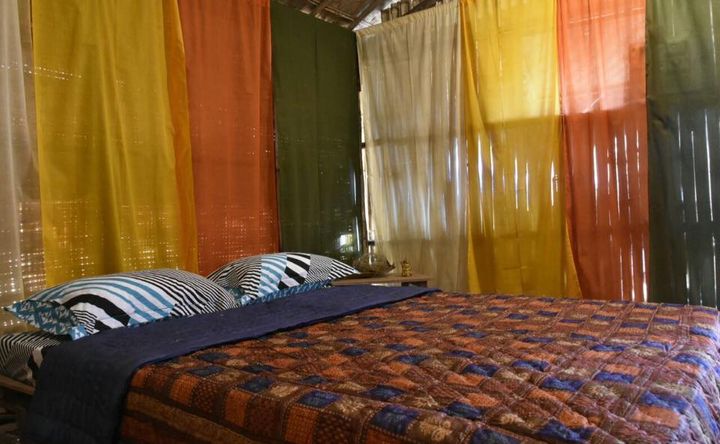 Accommodations
During this Goa Heart Adventure in January we will be staying at the peacful, arty Jambudvipa Retreat Venue between Arambol and Mandrem Beach. We'll be practicing in their garden shala and you have the opportunity to stay at Jambudvipa in an eco hut. If you want to share accommodation or are coming with family, there are also bigger family huts available. Please inquiry separately for that.
There is also a 15% reduction for the first two 1 month bookings if you plan to stay longer before and after the retreat.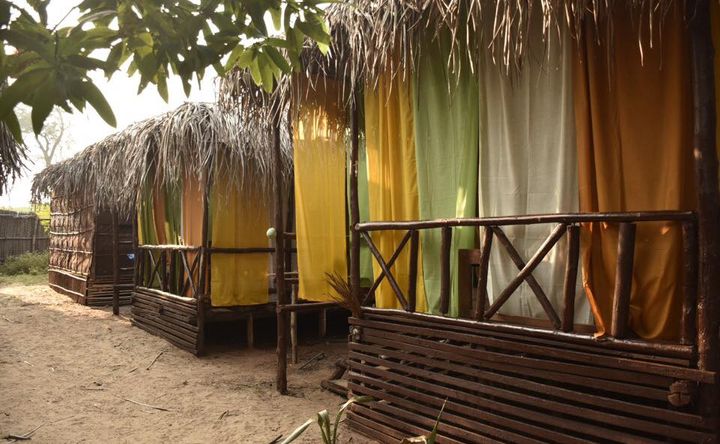 Amenities
Free Wifi
Towels
Coffee/Tea
Cafe
Restaurant
Yoga Studio
House Keeping
Ceremony Space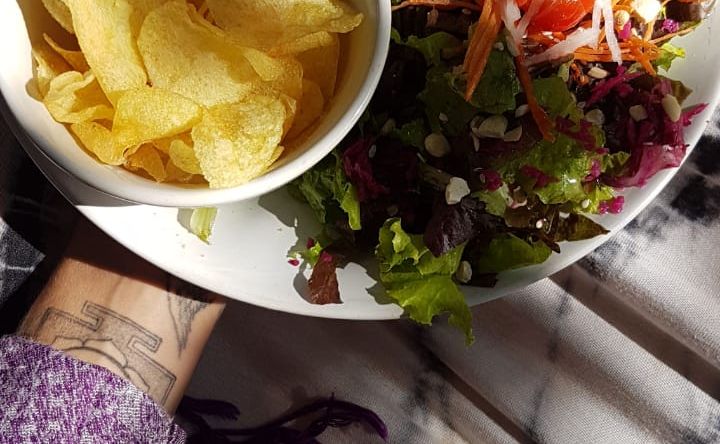 Menu Types
Vegan
Vegetarian
Ayurvedic
Organic
Dairy Free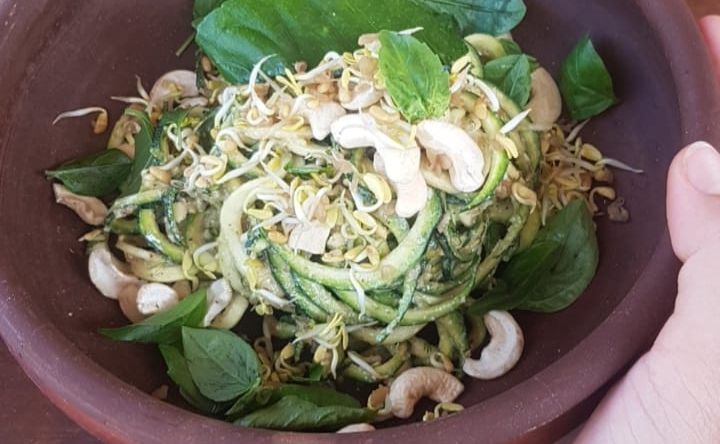 Menu/Cuisine
We'll be enjoying delicious seasonal vegetarian and vegan Indian and Western food at the best cafés and restaurants in Arambol and Mandrem. I'll take you to my fave and approved places that not only offer great-quality food but also have a chill and beautiful ambient.
Directions
Please book your flights to arrive at Dabolim Airport (GOI). We can organize you a taxi from the airport to the retreat center for approx. 20 USD one way (or shared if you and another woman are arriving at the same time) to Arambol. Depending on the traffic it takes 1 to 2 hours.
Reviews To review this event, visit the page for the venue or retreat leaders (above).
Similar Retreats You Might Like

Thank you!
We're glad you've joined our retreat community. See you around :)
Return to my event
×