12 Days Spiritual Path in India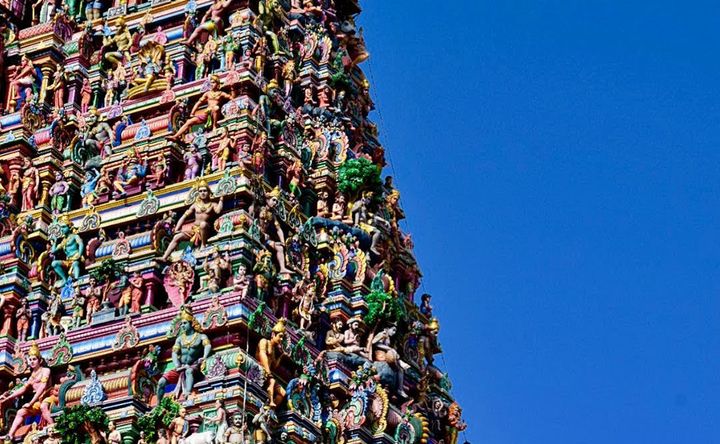 Event Highlights
Discover the oriental philosophy & spirituality
Meet the development of Buddhism in India
Practise Yoga in amazing places
Schedule
ITINERARY
Day 1: Rishikesh
Usually the international flights arrive in Delhi in the mid night, then we will arrange the group to continue with the morning connecting flight to the origin of yoga Rishikesh. There won't be an extra night for lay-over in Delhi, but we could accommodate according to your schedule. Alternatively, you could meet with the group in Rishikesh directly if Delhi is not your arrival port.
After briefing and lunch, we will let the group rest in to adjust to the time difference and to attune into the vibration of this sacred place: where the origin of yoga started millennia ago.
Night stay in a hotel.
Day 2 Rishikesh
We will walk into Rishikesh, one of the holiest places in India. During the day, a local yogi (experienced and devoting yoga practitioner) will explain to you what Hindu cosmology is.
We will visit Laxman Jhula, which is the most prominent landmark over sacred river Ganges at Rishikesh. Legend is said that Laxman crossed Ganges on jute ropes between the place where this bridge is built. At evening to see the beautiful Aarti (Hindu offering ritual) with lights in Ram Jhula.
Night stay in a hotel
Day 3 Rishikesh
We will wake up very early to wait at Himalayas to pay salutation to the great sunrise by chanting and ceremony and connect with the rising energy of the most sacred mountain in the world. Then we will carry our yoga mat & start a mindful trek to waterfall Neet Garh deep in the mountain. Our yoga instructor will find the best spot in the nature to practice yoga & meditation. Rishikesh is the place that first yogi was transformed and enlightened for the wisdom of yoga by the environment of Himalayas & Ganges. After yoga and trek, we will enjoy a late lunch at a local family, then return to town around 3pm.
Night stay in a hotel
Day 4 Rishikesh
At dawn we will wake our bodies up in the early morning yoga session at the Ganges river bank. After yoga, we will visit Vashishta Gufa cave for deep guided meditation. Then a car will take us to Haridwar, the twin city of Rishikesh only 20 km away. In Haridwar, we will see how local town people live their lives from birth to death by the sacred Ganga River. A local person will guide us to take a walk at the stairs by river bound and see the scenes of daily activities of these devoting Hindu families and the art inherited generations after generations. After dinner we will return to Rishikesh.
Night stay in a hotel.
Day 5 Bodh Gaya
We will catch up the 1 hour flight at 12pm then proceed to Bodh Gaya, where Buddha obtained enlightenment under a bodhi tree. We will visit the Mahabodhi Temple to meditate under the tree shade where 2600 years ago Buddha was sitting also there. We will hear about why Buddha spent 7 days in this area before he obtained enlightenment, the stages of working towards the true liberation. The accommodation will be a fully immersive experience that we will learn the disciplines in life by living with monks.
Night stay in a temple
Day 6 Bodh Gaya
Bodh Gaya is also the capital of Buddhism pilgrimage for people from all over the world. At dawn, we will join in the Buddhism chanting course at the temple we stay. Then we will walk around different temples in town and talk with a Buddhism practitioner to learn their understandings about this profound wisdom.
We will leave Bodh Gaya and go to Delhi in the afternoon. We will go to Khan Market in the evening for a nice dinner and short shopping tour for some good souvenirs and Indian designed clothes.
Night stay in a hotel Delhi
Day 7 Delhi
In the morning, we will go to see the different part of India: slum. The slum tour guided by social enterprise & NGO Reality Gives will show us the productivity & daily life of India poverty that may surprise you. In the afternoon, we will go to the popular landmark Lotus temple to meditate for the peace of humanity. Next to Lotus temple is the ISKCON temple, at 4pm we will chant, sing and dance together with the happiest devotees of Lord Krishna till darkness.
Night stay in a hotel.
Day 8 Agra
We will take a early morning train ride to the world's 7 wonder Taj Mahal. This is a magnificent tomb built by a heart broken emperor to memorize his late queen. We will visit there with a professional tour guide. Before the sky goes dark we will return to Delhi.
Night stay in a hotel
Day 9 Auroville
We will take earliest flight in the morning to go to Southern India and visit a modern world Utopia township –Auroville where attracted millions of people visiting and thousands of people from the world to move in. Auroville is an experimental community founded in 1968 by the spiritual leader Mirra Alfassa. Its mission is to let people from all over the world could live in true harmony here. Permaculture farms, self-sustainable craftwork, eco-friendly buildings, open-book schools, spiritual residents. Most residents refuse to use any money but still live a sustainable life. This is a dream place for idealists to discover the positive creativity of human beings. We will have a guided tour in Auroville by senior residents.
Night stay in a guesthouse.
Day 10 Auroville
We will take a special class to learn Bhagawad Gita taught by a local yogi who lives in Auroville, then practice yoga together after the intellectual & spiritual flourishing. We will have more chances to experience & talk with local residents to see how they made this township become reality.
Night stay in a guesthouse.
Day 11 Chennai
We will take a early train for 3 hours to go to Chennai, the capital of rich Southern India. We will see beautiful white beaches, and taste charming coconut flavored idly on a plate made of tree leaves. We will go on the pilgrimage to St. Thomas's church, where this "doubtful" disciple of Jesus Christ was sacrificed when he was preaching in India. We will also go to Kapaleeshwarar Temple which dedicated to lord Shiva. The temples in the South are famous for their well-decorated & super colorful architecture style.
Night stay in a hotel.
Day 12 Delhi
Enjoy a relaxing day in Southern India, we will return to Delhi in the afternoon. Most participants will catch up the mid night flight to go back to our international destinations. Or you could continue your journey in India by our extensive option to Delhi airport T3 is a good place to shop for special souvenirs for beloved ones. incenses, beads, curry spices, home furnishing…
About This Event
India is the ancient center of oriental philosophy & spirituality development. For the people who visit it the first time, you either love it, or dislike it. You will find all kinds of contrasts and conflicts, but you will also have the chance to find the unity from diversity. Mindfull Journeys facilitates you to discover the inner peace and mindful exploration in the incredible cultural richness. Our 12 days itinerary includes the most classic spiritual routes & encounter local friends who share the same values & endeavor to make this world a better place.
Passengers must apply a valid visa before departure. We are not responsible if any passenger doesn't hold valid traveling documents to India so could not continue the journey.
We could plan and accommodate extra days for you to continue the exploration in more areas in India, including visiting the famous "Autography of a Yogi! P. Yogananda's ashram and meditating in his room, visiting to Kashmir boat house, visiting exotically colorful cities in dessert state Rajasthan, participating in special pujas (ceremonies), Vedic astrology vith chart reading, Nadi Leaf reading… etc.
The passengers could just register through Travel and Healing, as long as they could provide a copy of passport, flight information and their special requirements to us.
What's Included
All programs mentioned with instructors or guides.
Accommodation with double occupancy (2 people share a room)
Transportation: domestic fights, buses, trains, cars.
Yoga mat (if you don't like to use a second hand mat, it will be better if you bring your own)
A 108 beads sandalwood mala for practicing prayers.
What's Not Included
Meals, except for breakfasts.
International flights and extra nights of accommodation for lay-out, but we could help to book.
Entrance tickets to the sites mentioned will not be included, as sometimes if there's holiday passengers can enjoy free entrance.
Amenities
Free Wifi
Tour Assistance
Yoga Studio
Ceremony Space
Reviews To review this event, visit the page for the venue or retreat leaders (above).
Similar Retreats You Might Like
Nov 23 - Dec 4, 2020 (12 days)

Dec 6 - 13, 2020 (8 days)

Jan 10 - Mar 6, 2021 (56 days)

May 16 - 23, 2021 (8 days)

Thank you!
We're glad you've joined our retreat community. See you around :)
Return to my event
×