FIVE ELEMENT QIGONG TEACHER TRAINING
About This Event
The 5 Element Qigong workshop provides an understanding of the relationships and harmony between the 5 elements (Water, Wood, Fire, Earth and Metal) in nature and with all living beings and the Universe.
What you will learn from this course is:
Five Element Qigong Exercises
Medical Application for each of these exercises
5 Element Colour Meditation: which Involves developing an ability to visualize your whole body and the meridians in their individual element colours
5 Element Sound Meditation: which involves the 5 healing sounds associated to each of the 5 elements.
Unlock the mystery that lives inside this Qigong Systems
Develop your sensitivity of the movement of Qi (energy) in yourself and others
Advance your daily health practice by gaining a deeper understanding of Traditional Chinese Medicine & Qigong
Learn Qigong medical applications and theory of this Qigong system
What you will gain from practicing this Qigong system is:
Qigong aids in increasing vital energy in the body
It develops energy, strength and stamina
It helps in calming and grounding the body
Increases strength and flexibility
Develops self-awareness, balance, perseverance and discipline
Treats digestive disorders
Opens your heart
Brings quietness to your busy mind
Increases your sense of purpose and direction
Course Content
Introduction into what is Qigong & its history
Qigong Practice Guidelines
Safety precautions for practicing Qigong
Qigong stances & preparation Qigong Opening and closing forms
5 Element Qigong
5 Healing Sounds
Zang Fu Qigong exercises Level 1
Insomnia Qigong Module, which includes exercises from Dao yin, Zang fu, Shi Ba Shi, and Ge Hong systems
Exercise medical applications
24-hour Qi cycle
Emotions of the Meridians
Five Elements Theory Level 1
Yin Yang 24-hour clock
Yin Yang theory Level 1
Medical Qigong Level 1
The thermic nature of food
Bone washing Qigong
Instruction methods
Fundamentals of teaching
Creating a lesson plan
Conduct a Qigong lesson (Teach a Class)
Course Certification
At the end of each course you will receive a certificate from the Forest Rock Taiji & Qigong School that enables you to teach this Qigong System
This course gives the student 35 hours toward your 200-hour Certified Forest Rock Qigong Teacher Training qualification
It is the Forest Rock Schools' philosophy to live in harmony with not only each other, but with all aspects of nature, the Earth we live on and the Universe we live in.
What's Included
5 day course
Course manual
Qigong medical healing sessions
Five Elements Qigong exercises
Medical application for each of these exercises
5 Element Colour meditation: which Involves developing an ability to visualize your whole body and the meridians in their individual element colours
5 Element Sound meditation: which involves the 5 healing sounds associated to each of the 5 elements.
Certification to teach this Qigong System
What's Not Included
Airfares
Meals
Accommodation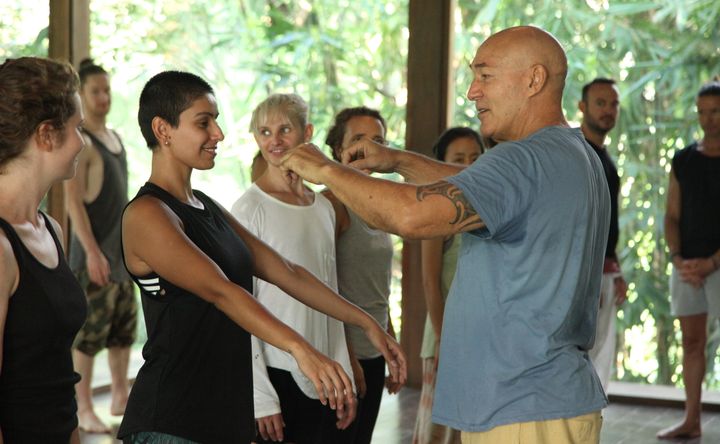 Venue Highlights
We are interested in offering you the most powerful and direct way to restore and improve your Radiance. We've brought together an incredible team of teachers and therapists from all around the world, from various modalities, from modern to traditional, who deliver palpable and powerful results. We invite you to experience it for yourself in a Radiantly Alive yoga class, workshop, masterclass, continuing education, teacher training or healing therapy session.
Amenities
Free Wifi
Cafe
Yoga Studio
Menu Types
Vegan
Vegetarian
Organic
Dairy Free
Nut Free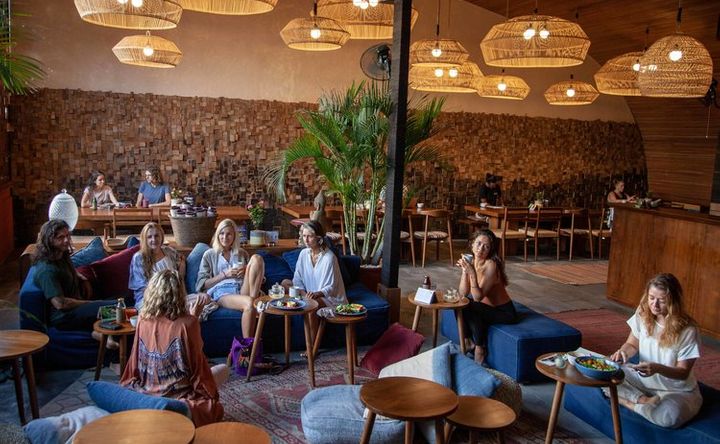 Menu/Cuisine
NOURISHING MEAL PACKAGES FROM THE RA CAFÉ
Having a meal package as you train is an easy way to nourish yourself with our home-style, comforting, vegan and vegetarian foodand great to save time and energy. With your meals ready to greet you on our break, it's a nice addition to focus on resting and rejuvenating, to go back into your training fresh and clear.
FOOD PACKAGE VALID FOR THIS TRAINING
5 Days-Lunch-Package $32 USD (incl. 10% tax and 5% service charge)
All you need to do is choose the option "Training + Meal Package" when you book online. Check out our trainings lunch menu here. The prices are based on one dish per meal every day of your training.
PLEASE NOTE: Additional drinks and snacks excluded. We wish to give you the daily option to choose what your tummy is craving. As all our meals are made fresh per order, please have a look at our menu and select your favoured dish in advance, preferably one day or a few hours before, e.g. mornings before your training day starts on our meal pre-order forms. You will find those at the cashier in the café.
Directions
RADIANTLY ALIVE
Jalan Jembawan No. 3
Ubud, Bali, 80571, Indonesia
(contact info blocked)
Reviews To review this event, visit the page for the venue or retreat leaders (above).
Similar Retreats You Might Like

Thank you!
We're glad you've joined our retreat community. See you around :)
Return to my event
×