200hrs 22 Days Tantra Yoga/Shamanism Teacher Training Ecuador - May 2020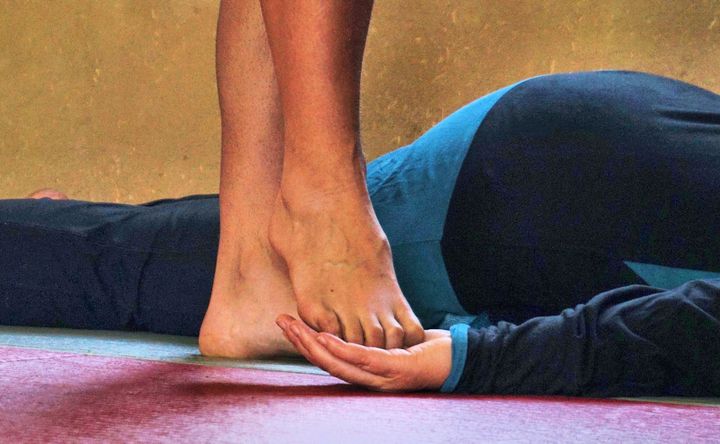 Event Highlights
Daily yoga practices
Morning meditation sessions
Mantra chanting, chakra, and pranayama
Physiology, philosophy, and yoga methodology
Heyoca, art, and Durga's Tiger dance
Tantric and shamanistic rituals
41 nights accommodation
Daily vegetarian meals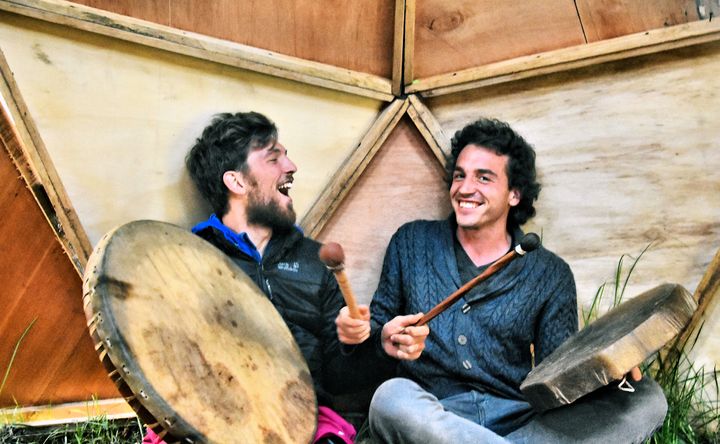 Schedule
Morning meditation
Breakfast
Morning session of theory or practical learning and yoga practice
Lunch and afternoon break
Afternoon session of theory or practical learning and yoga practice
Dinner
Teachings of Tantra philosophy, mantra chanting, dancing or special arts events related to the course material (two to three evenings per week)
About This Event
This is a calling. During 3 weeks we will stop time and let our inner teacher reveal itself. The purpose is healing, connection and co-creation. Opening our hearts to the freedom of creating new ways by unlearning the old ones. The only experience you need is life itself.
Become a Yoga Alliance International and Yoga Alliance certified yoga instructor in Durga's Tiger School for Tantra Yoga and Shamanism. You will learn to teach an inspiring, intuitive, and deeply meditative yoga practice, learn how to unify body, mind and spirit through yoga and how to integrate yogic philosophy into your daily life and your relationships. Allow yourself to engage in a personal and transformative process in a beautiful and intimate learning environment.
Yoga styles
TantraKriyaKarmaPartnerChakra
Itinerary
The course content is focused on Tantra yoga. Techniques of pranayama are taught in Tantra yoga and Kundalini yoga practices. You will also take part in morning meditations and chakra work. Other practices include pranayama and bandhas, shamanism and cosmovision, expressive arts of the being, applied Tantra philosophy, Durga's Tiger dance, Heyoca, the shamanic clown and mantra chanting.
Living in the school enables you to focus intensively on your training, away from everyday tasks and distractions, fully immersing themselves in a process of learning and self-discovery. A close and energetic group environment is created to enable you to share your experience and learning process and thus, collectively deepen your understanding of the yoga practice.
As Durga's Tiger School for Tantra Yoga Shamanism islocated in Ecuador with a huge indigenous population, you also have the opportunity to learn about the Andean culture, its cosmovision, and its similarities with the eastern culture. During the course, shamanistic energy concepts are explored together with the Tibetan Tantric tradition.
Applied Tantric wisdom
The applied Tantric wisdom classes are an opportunity for self-discovery. As the course is based on the experience, you will create active and participative classes where you will work on some of the main aspects of Tantra.
Durga's Tiger dance
Durga's Tiger dance, a form of movement developed by Iris Disse based on yoga energy work and different dance styles, is another form through which you will deepen your creativity and relaxation in the body movement. The training also involves the voice work through mantra chanting.
Intuitive anatomy and physiology
You will approach the vision and methodology of the Kaula Tantra yoga practice in the classes of intuitive anatomy and physiology in which you will develop a connection with your inner body intelligence, learn how to read it better, and act according to its current needs. It is about the combined powers of the mind and the physical body and the effect of being totally in harmony with messages you perceive from your bodies in each moment.
Karma yoga
Karma yoga is the part of the learning process of community life. Durga's Tiger School for Tantra Yoga Shamanism helps each other to maintain common spaces and materials. You will take care of the "Pachamama" (Earth). Through Karma yoga, you will keep in contact with the earth and its fruits as you will contribute to the well being and learning of the group.
Kundalini yoga
Through Kundalini yoga, you will deeply explore the pranayama techniques used in Kundalini, Tantra yoga, and the chakras system. You will practice specific Kriyas to feel chakras and work with their energy. Tantra yoga methodology, ayurvedic walking massage, and Partner yoga are also part of the program.
Partner yoga
With Partner yoga, you will discover the joy and the importance of support and be supported. The challenge is to take care of the sacred space dancing between you and your partner, and you will experience the joy of giving and receiving. You will practice in silence to not distract the other senses from the flow of the practice and concentration in one-self and also in the other. It is a work of active listening to feel until which point the other can arrive.
In these classes, you will keep on working on many asanas of the Kaula Tantra yoga series, using the approach of Tantric wisdom, in which you will focus in presence, senses, connection, body communication, more than acrobatics. In this way, you will create the dance of Shiva and Shakti.
Shamanic clown
Shamanic clown is an energetic training that combines improvisation, clowning, dancing, musical or rhythm work, meditation, and practical shamanism among other things. This work is a fusion of tools and experiences that can be used in art and life.
You will get in touch with your inner child and intuition, develop the right side of the brain and lateral thinking, release patterns and blocking, open your ears and eyes to the present moment and to others, work in group in more effective and loving ways, and increase your creativity and artistic skills by looking at things in a completely new perspective. The clown is an archetype that repeats its presence throughout many cosmovisions in human history from the east to the west, ancient, and contemporary.
Tantra yoga
Tantra yoga works with deep relaxation. You will learn the feeling of flowing into the asanas without the struggle, developing a deep form of yoga and meditation. This technique is completed by the practice of bandhas, pranayama, mantra chanting, sitting meditation, and Kundalini Kriyas. You will explore Tantra yogic lifestyle, philosophy, and arts. Together, you will discover ways in which to implement the yoga experience into everyday life.
Through the Tantra teachings, you will learn about the energetic exchange between Shiva and Shakti, the two polarities, and how to integrate sexual energy into their yoga exploration.
What's included?
All teacher training coursesYoga Alliance and Yoga Alliance International certification after completionDaily yoga classesDance, art, and shamanismMantra chanting, meditation, and pranayamaPhysiology, philosophy, yoga methodology lessons21 nights accommodation3 vegetarian meals per dayEcuador taxestwo healing shamanic ceremonies
What's not included
Day tripsExtra massage sessionsmedicinal power plants ceremoniestransfer from / to airportpersonal loundry
"I did already three Yoga Teacher Trainings before, and I have had three own Yoga Schools. In this other trainings I learned a lot of theory – when I came back home I had already forgotten everything. Here in Durga´s Tiger School I feel and experience the knowledge, and that is why I will not forget anything I lived here."
What's Included
accommodation
laundry of towels (once per week) and sheets (once every two weeks)
3 vegetarian meals per day
200 hours course and YAI / YA certification
two healing ceremonies (not with medicinal power plants)
digital notes and personal self-manual
What's Not Included
your personal laundry
transport from / to the airport
cleansing of rooms (being part of Karma Yoga)
medicinal power plants ceremonies purposed as an extra
personal treatments or counselings or massages
trips to places of turistic interest (hot springs, Otavalo Market, Quito city centre, waterfalls, etc)
printed copies of books available here to read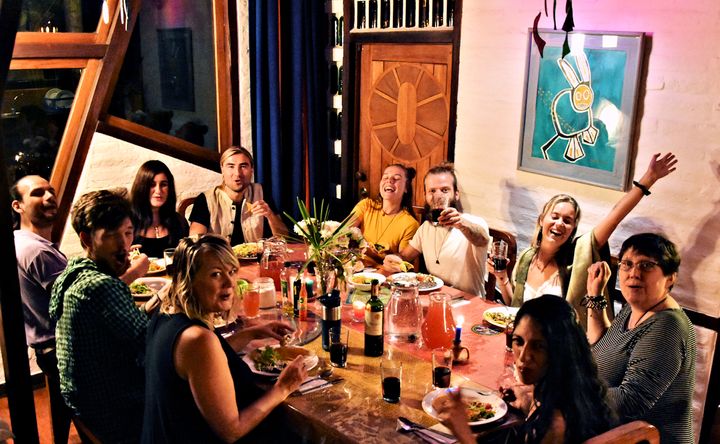 Venue Highlights
The yoga retreat will take place in Casa Kiliku, in the Andes of Ecuador, close to the capital Quito, and on the edge of a natural reserve. You will be located three kilometers from the village of Tumbaco surrounded by high trees and mountains. The Kiliku is a little hawk living here on the volcano, the Ilal. For them, this is the symbol of freedom and as he is seeing the reality from high above.
It means that this place helps the yoginis to get a distance from their everyday life to fly into the experience of living in a yoga ashram, enjoying the green garden surrounding with flowers and old trees.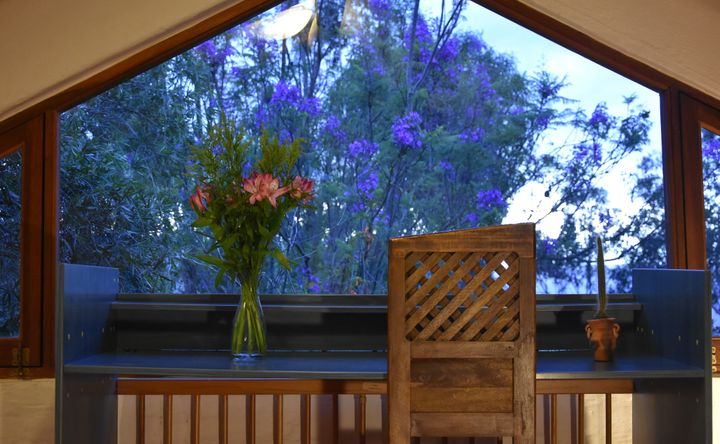 Accommodations
Spacious double or triple rooms
Shared Bathrooms
Balconies or Verandas
Single or double beds with good matrasses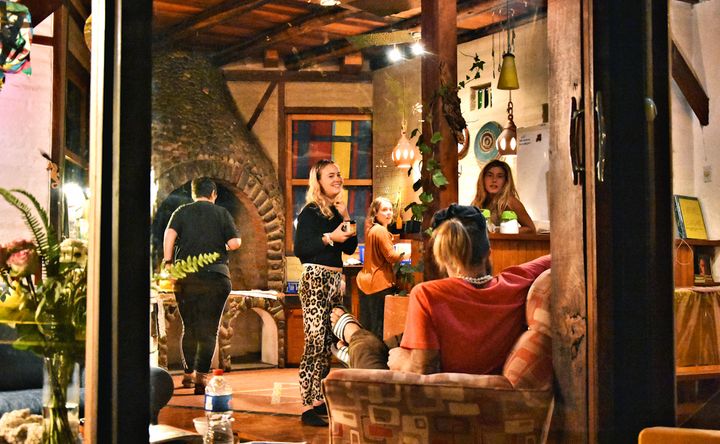 Amenities
Free Wifi
Towels
Kitchen
Coffee/Tea
Yoga Studio
Ceremony Space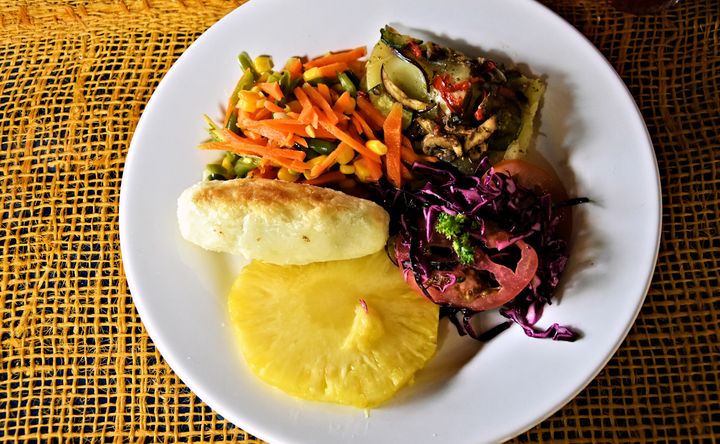 Menu Types
Vegan
Vegetarian
Gluten Free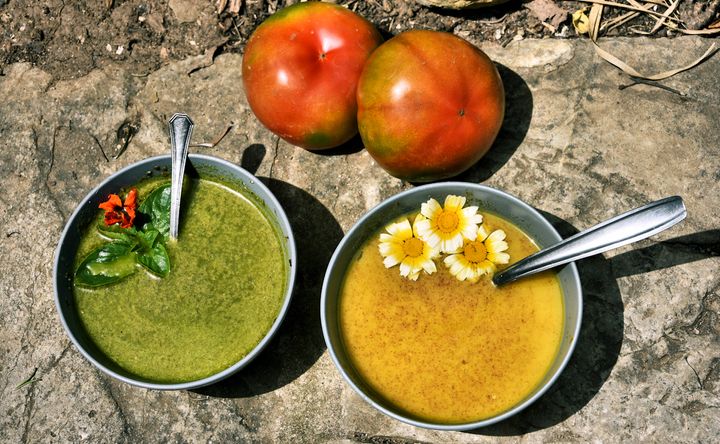 Menu/Cuisine
During this training, you will enjoy three daily vegetarian and locally sourced meals. All meals are always prepared with a lot of love mixing the Ecuadorian tradition with healthy and conscious recipes. Fresh fruits and vegetables are also available. If you have some allergy or specific need of special menu, Durga's Tiger School for Tantra Yoga Shamanism can serve vegan or gluten-free menus for a supplement of 5 USD per day.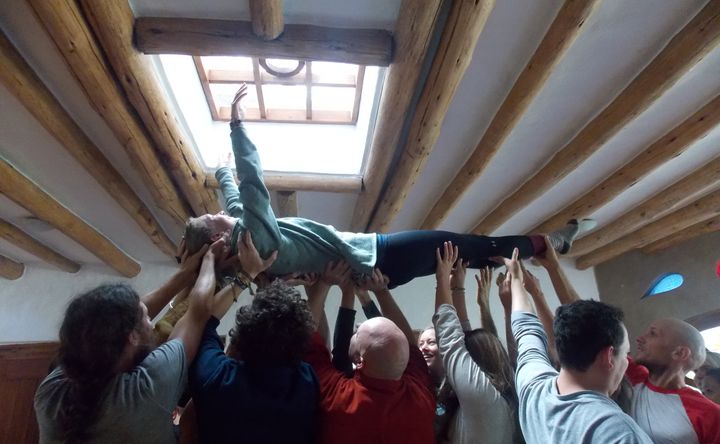 Directions
Directions for taxi drivers
Arriving from Quito you'll enter in Tumbaco through the Interoceánica. You will see a Santa María supermarket on your right, keep going straight on for about one kilometer more. Turn right on Guayaquil Street, opposite a "Gasolinera Primax" (gas station) by the "Semaforo" light. Drive towards the "Colegio Pachamama," cross a bridge over the "Ruta Viva" highway, until you get to a big football field in Rumihuaico area (Comuna Leopoldo Chávez). Go straight up to the hill, after 100 meters the street makes a Y split. Then you keep right (the opposite direction from Pachamama) uphill on the new paved road. Continue 1.5 kilometers, more or less, and on the right side you will see a blue house. Casa Kiliku is directly behind it. Look for the little sign that says "Casa Kiliku lote 169".
If you arrive by the Ruta Viva from Quito take the exit after "Intervalles," just after the 8th Km. This entrance doesn't have a sign, it's located between "Intervalles" exit and "Tola Chica" exit. It goes up to a bridge that connects with "Calle Carchi". When you arrive up to the bridge you turn right and continue until you reach Rumihuaico football field. From there follow directions as explained above.
From the airport by the Ruta Viva you enter after "Tola Chica" exit. (KM 8th). When you get to the bridge that connects with "Calle Carchi", you turn left.
If you take the wrong exit and you enter from "Tola Chica," you'll find another bridge where you can turn back and follow a lateral street of Ruta Viva until the bridge that connects with "Calle Carchi."
Reviews To review this event, visit the page for the venue or retreat leaders (above).
Similar Retreats You Might Like

Thank you!
We're glad you've joined our retreat community. See you around :)
Return to my event
×