Gateway to Essential Gnosis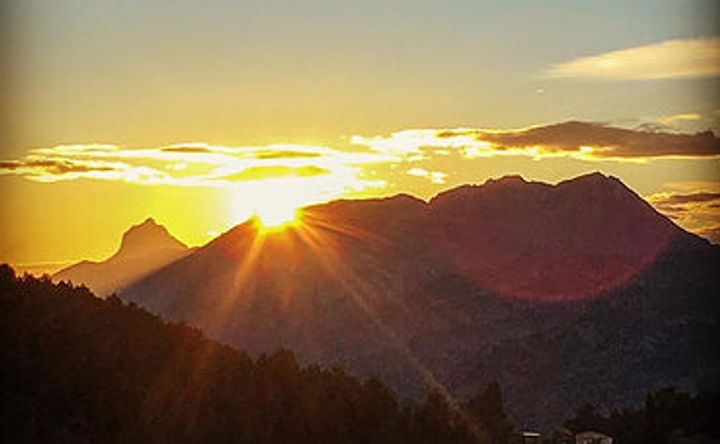 Event Highlights
Revolutionary Psychology (For Comprehensive Study/Practice of AUM of Psychology
Self-Observation (Mindfulness) & Self-Remembering
Transformation of Impressions (deal with and transform all that is pressed upon us both internally and externally)
Prayer (the purpose, methods, aims, actions and benefits of real prayer)
Pranayama (controlled conscious breathing]
Visualization (techniques & practices to cultivate the creative imagination "muscle" which in us is atrophied/fixated on fantasy)
Meditation (Relaxation, Concentration, Visualization, Prayer; "Psychological Judo;" Internal Meditation; more)
Retrospection Meditation (method to discovering the root of any particular ego in order to eliminate it)
Mantra, Music & Sound (discover the methods, healing, and connection to the divine that results)
Runes (physical body runes that help us
Rites of Rejuvenation (techniques to heal]
White Tantra (practices for singles and couples in order to help evolution of consciousness and dissolution of egos)
Astral Projection & Dream Yoga (Learn techniques to travel SAFELY in the Fifth Dimension)
Defense for Spiritual Warfare (Lean how to defend yourself from attacks)
Laban Movement & Conscious 'Acting' (Experience conscious control over your body)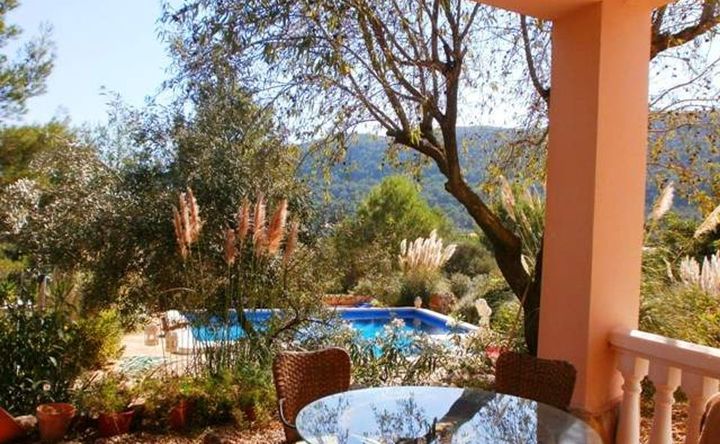 Schedule
You'll wake to the fresh mountain air of Valencia when we'll do morning runes facing the rising sun in the east to help energize you for the rest of the day, followed by a communal breakfast. All meals will begin with a communal prayer to Our Divine Mother and blessing of food. Mornings following breakfast will include one lecture / discussion / information session and/or one breathing / meditation / other practice / nature walk followed by free time. After a shared lunch we'll have another lecture / discussion / information session and/or one additional practice session / nature walk followed by more free time before dinner. Evenings after dinner will include an additional session / meditation / practice and/or a film or music appreciation and discussion. Evenings will generally be more low-key and introspective, not strenuous. Tips on Astral Projection and Dream Yoga will be given prior to bedtime. Of course, if you come with a partner, plenty of time will be given for the private and intimate practice of White Tantra (which will be covered early on in the retreat). Attlas Allux will be avail himself to answer any questions on any overnight practices which participants may have.
About This Event
Discover the Essence of Gnosis this Christmas & New Year's amidst the coastal mountains of Valencia, Spain. This 2-week retreat teaches must-know Gnostic concepts, practices & secrets so YOU can "bear gifts for your newborn INNER Christ."
AN ORIGINAL AND UNIQUE EXPERIENCE AWAITS YOU...
It will not simply be a rehash of information you may have read in books, or been exposed to via online lectures. Attlas Allux's mission is to deliver the living, breathing Word of the Logos as appropriate to humanity in this time, which means focusing on unveiling contemporary stories and mythologies, telling new parables, and most importantly delivering the teachings such that they are the most accessible, practical and usable possible. This is the Essence of Gnosis: experiential knowledge; applicable to your life and by extension the lives of all those whom you affect. Expect to hear never-before expressed Truths, as all lectures will be 100% unscripted. Don't be surprised to see Attlas himself surprised by what Allux speaks through him in the moment.
AN INTIMATE AFFAIR
Our focus is to help you connect with your own Innermost Intimate Being (the Seed) the Christ-child who must be born among the manger of your animal mind. This means holding an INTIMATE RETREAT, similar to the nativity scene itself, with very few witnesses in attendance to experience this magical and sacred time of year when the birth of our Innermost Lord can take place. In other words, there will be NO MORE THAN 20 PARTICIPANTS (including facilitators and staff). The first few hours will be spent LISTENING. This is a very different approach than other Gnostic retreats you may have experienced (it's certainly different than the retreats we have experienced). Whether you come as a single or together as a couple, our approach will be to allow the Christ to flow into, around, and through the retreat according to the needs of participants: including dynamically changing plans, topics, practices (within reason) according to level, interests, longings and consensus of the group. Also, we know the power of the following statement: tell me and I will forget; show me and I may remember; involve me and I will understand. An intimate and interactive workshop atmosphere will be adopted whenever possible and appropriate. If you feel the Being-Impulse to share something your Innermost Intimate wishes to contribute, we'd like you to feel comfortable contributing for the benefit of everyone. Conversely, if you feel the deep longing within to simply be present, remain quiet and be as a sponge absorbing all that is shared and done without making so much as a sound, we understand, respect, and will accommodate your wishes. No one need do anything which they are not prompted to do from within. This is as much your retreat as it is ours, and it is on that basis that we will together create a Space of Love in which to better ourselves for the sake of the end of suffering of all beings.
SEE Your World in a New Light; SEEK The Light of the World within. - Attlas Allux
What's Included
2 weeks in the stunning mountain villa
All food and drinks prepared by our professional chef
2 restaurant meals, beachside cuisine
beach day/night
picnic and BBQ at the peak of the mountain 360 degree spectacular views, with a hike to the WINDOW
A surprise Christmas gift exchange
Movie nights with an unveiling of the hidden esoteric secrets
opera night at Mansion Armani
A trip out yet to be decided
Yoga mat
New journal
What's Not Included
Airfare and transport to and from Valencia International Airport.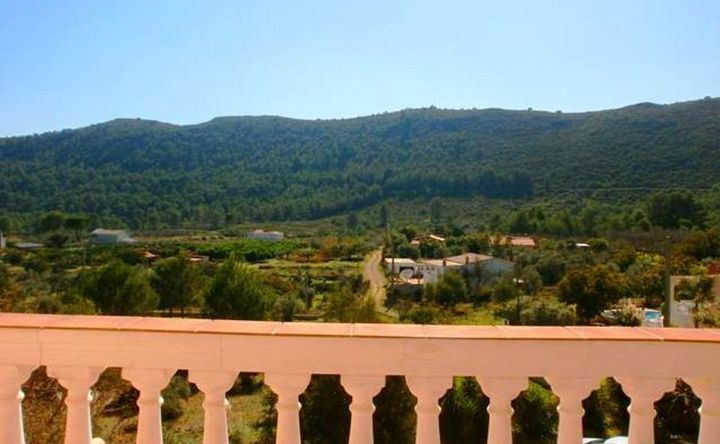 Venue Highlights
Nestled in the Spanish Mountain of La Llacuna,villalonga, Mansion Armani (meaning freedom) offers a peaceful and tranquil setting for our cozy and intimate Christmas retreat. With stunning views, and beautiful walks amidst the impressive handiwork of nature. Nearby is the River Serips (the serpent) with its picnic spots, outdoor BBQ's and ocean view in the distance. The house includes all comforts one could wish for to relax, experience a truly magical Christmas and a fruitful start to the New Year…with the 'new you.'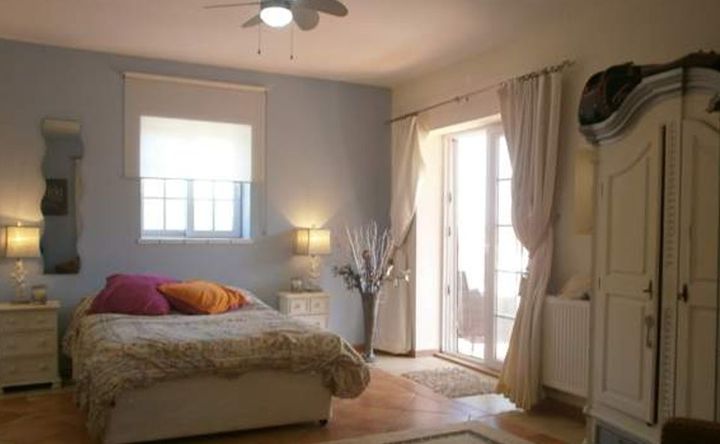 Accommodations
All rooms are equipped with DOUBLE BEDS with en-suite bathrooms with bath and/or shower, so bring someone close to you. They can be had for a single-occupancy rate if you'd like the room to yourself. The single "big bedroom room" is shared between 6 individuals in single beds/cots and has an ensuite with shower and bathtub.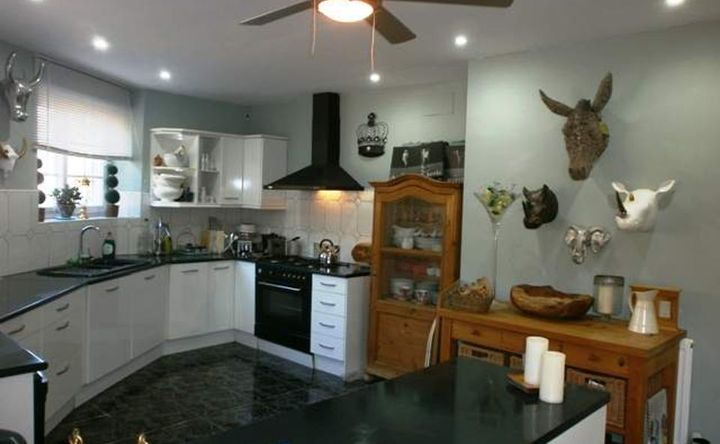 Amenities
Free Wifi
Pool
Towels
Free Parking
Kitchen
Coffee/Tea
Restaurant
Ceremony Space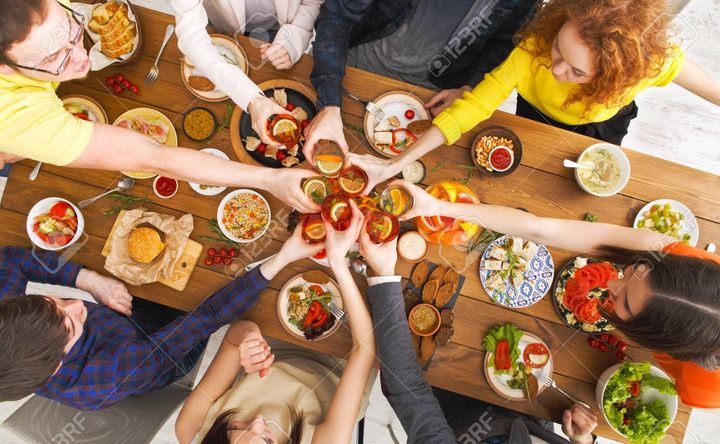 Menu Types
Vegan
Vegetarian
Meat
Organic
Gluten Free
Dairy Free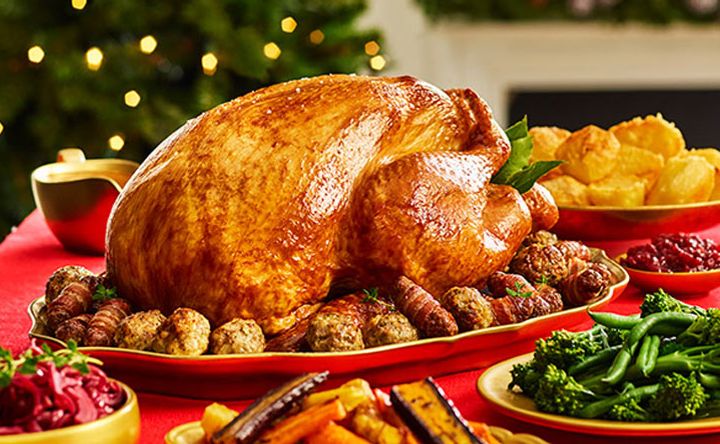 Menu/Cuisine
You awaken to a healthy selection of fruits, cereals, yogurts. Lunch will consist of soups, salads, pastas and sandwiches followed by an evening meal ranging from Indian curry cuisine to Italian pizza and everything in between.
We will enjoy a traditional British Christmas dinner cooked by our professional friendly British chef with sides of all of the delights of Christmas to tickle our tastebuds. All meals and drinks are included within the price of this retreat.
Vegetarians and vegans can be catered for with prior notice.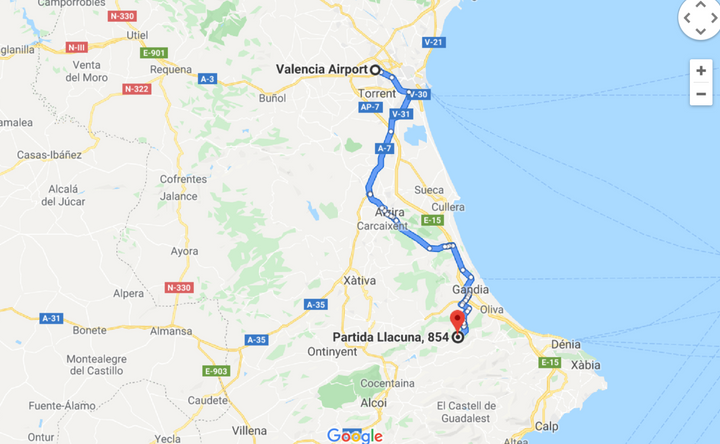 Directions
Valencia Airport
Carretera del Aeropuerto, s/n, 46940 Manises, Valencia, Spain
Get on V-11
3 min (650 m)
Take Autovía V-30/V-30, V-31 and A-7 to CV-50
30 min (47.0 km)
Continue on CV-50 to N-332
27 min (23.9 km)
Take the CV-686 exit from N-332
12 min (15.6 km)
Take Travessera d´Albaida, CV-686, CV-60 and CV-680 to your destination
26 min (18.1 km)
Partida Llacuna, 854
46720, València, Spain
Reviews To review this event, visit the page for the venue or retreat leaders (above).
Similar Retreats You Might Like
Thank you!
We're glad you've joined our retreat community. See you around :)
Return to my event
×