Rejuvenation Retreat 2019 Meditation, Yoga Inca Shamanism (sold out)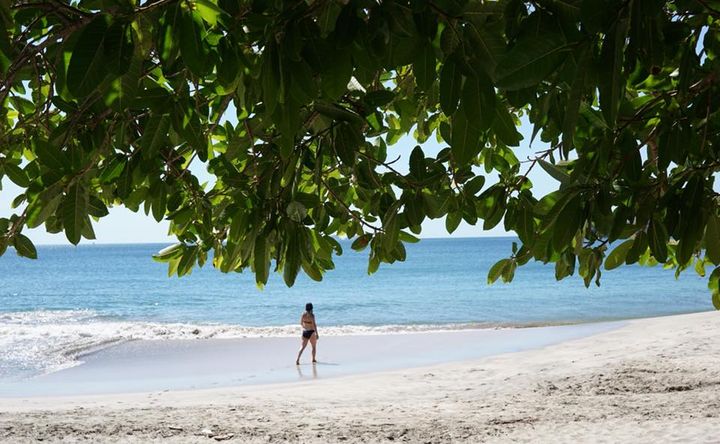 Event Highlights
Rebirthing-Breathwork, aka Intuitive Energy Breathing or Conscious Energy Breathing, is the ability to breathe Energy as well as air. It is the art of learning to breathe from the Breath Itself. Rebirthing is perhaps the most valuable self-healing ability that humans can learn. We can not have disease and relaxation in the same space at the same time. Relaxation is the ultimate healer. Every breath induces relaxation. Therefore, breathing is the basic healer. Conscious Energy Breathing is the most natural healing ability of all. This ability involves merging the inhale with the exhale in a gentle relaxed rhythm in an intuitive way that floods the body with Divine Energy.
Rebirthing also means to unravel the birth-death cycle and to incorporate the body and mind into the conscious Life of the Eternal Spirit – to become a conscious expression of the Eternal Spirit. This involves healing the eight biggies of human trauma, which are the birth trauma, the parental disapproval syndrome, specific negatives, the unconscious death urge, karma from past lives, the religion trauma, the school trauma, and senility, etc.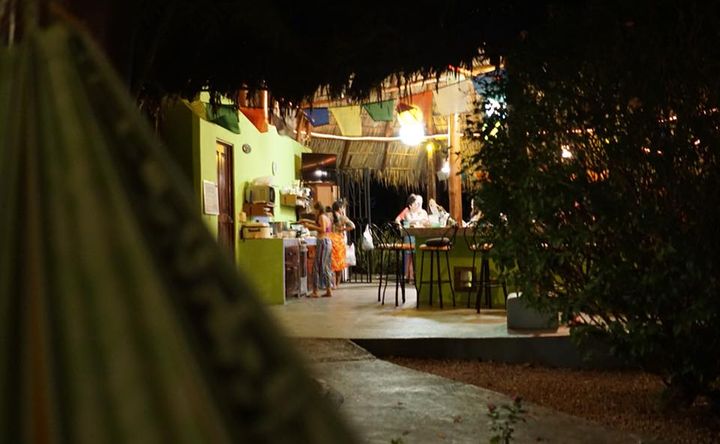 Schedule
Healing Diet
Dynamic Meditation
Yoga
Individual Interviews.
Group Work – Breath Work
Daily Meditations
Kundalini Meditation
Darshan
About This Event
Yoga for Transformation, Meditative Therapies, Organic Food, Fun Activities, Meditation Healing and Transformation
$1450 + Airfare
This adventure is for people who are tired of being robotically driven by the past and who are ready to open their lives to the loving and careful gaze of awareness. Freedom from the past means the freedom to create a life of presence, love and responsibility.…. Enjoy 2 Incredible Yage ayahuasca ceremonies, 1 San pedro (Huachuma) ceremony, Yoga, Organic meals, Beach activities, Hiking, Ziplining, and more!
The Awakening:
An exploration of strength and receptivity … when awareness pervades our natural energies and allows them to flow like a wild river, a taste of ecstasy arises within us. Neither indulging nor suppressing, learn to say yes to what is. It allows the pleasure of the senses and the silence of meditation to enhance each other. Old conditionings dissolve. We experience ourselves as vibrant, alive beings and still watchers of our inner world. A feeling of rejuvenation and confidence opens new doors for life to enter. The love that surrounds us becomes tangible.
"This was Second retreat visiting Bosque del Cabo and it lived up to our memories! This time we decided to make it a full week at our favorite - Bosque del Cabo. We took my parents who are in their late 70's and stayed in the two bedroom Casa Blanca. It was the ideal location with a living room, kitchen, and large deck overlooking the Pacific. The animal sighting was frequent. I enjoyed looking up and seeing monkeys and toucans as I took an open aired shower! The Food was amazing! THE MEDITATIONS extremely healing, the Yoga very Inspiring! we are new people. What I love about these retreats is that you don't have to leave the resort and go on excursions to have wonderful experiences. With over 70O acres, a private beach, nature guides, and lots of hiking trails, everything you need is right there. I can not recommend this retreat enough. We are looking forward to our next visit! Ismerida Mejia and the Mejia family
Venue Highlights
Crowning a point 500 feet above where the Golfo Dulce meets the Pacific Ocean, nestled in the unspoiled jungles of Costa Rica's Osa Peninsula is a paradise found. Bosque del Cabo is a premier Costa Rica Eco Lodge offering a romantic rainforest getaway and a naturalist's dream come true. Located in a unique and fortunate position at the very tip of the Osa Peninsula in the southern Pacific region of Costa Rica, this 750+ acre forest reserve features private, spacious bungalows and gorgeous houses perched atop the cliffs of Cabo Matapalo, each with beautiful ocean views, tropical breezes and the rainforest at your doorstep; or choose beautiful and rustic garden view accommodations surrounded by thriving rainforests. Hiking trails lead you through the forest to deserted beaches on both the Golfo Dulce and Pacific Ocean. Bosque del Cabo, which opened its doors as a hotel in 1990, is owner operated and dedicated to forest reservation.
Accommodations
Our 2 classic bungalows (Bambu & Sol) are constructed of tropical hardwoods with thatched-roofs. All of the bungalows have private bathrooms, outdoor garden showers, and porches with spectacular views of the Golfo Dulce and Pacific Ocean. We have also included screened windows and small fans for your comfort. These cabinas offer 2 double beds, indoor bathroom, outdoor garden shower, hammock and easy chairs, and double folding doors that open up to amazing views of the stunning blue Pacific.
The main difference between the classic and deluxe cabinas is the bed number and size. Classic_Cabina_Bambu The deluxes have one king-sized bed (except for the deluxes with lofts, which have an additional single and double bed in the lofts); the classics have 2 double beds. The deluxe cabinas are also a little bigger in overall size and have decks that are expanded. However, the amenities in the classic and deluxe cabinas are the same and the views are all the same wonderful ocean views.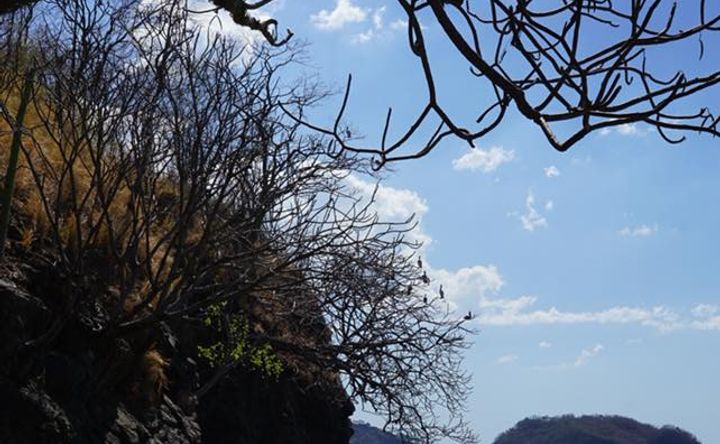 Amenities
Spa
Pool
Towels
Kitchen
Tour Assistance
Coffee/Tea
Cafe
Restaurant
Yoga Studio
House Keeping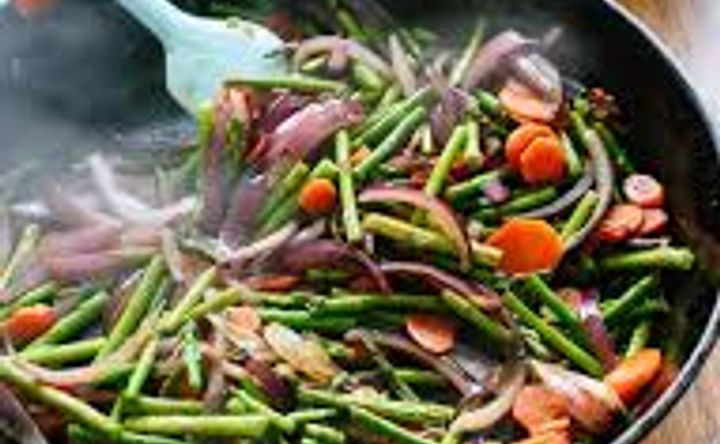 Menu Types
Vegan
Vegetarian
Pescetarian
Organic
Gluten Free
Menu/Cuisine
Garden Salad garnished with Orange Cumin Vinaigrette.
Sweet Potato Grill Bread
Osa Rice Pilaf
Coconut Black Beans
Grilled Chayote with Lime
Oven-roasted Ayote Squash
Cumin and Tapadulce Seared Cabbage
Yuca Crusted Chicken Breast served with Honey Chili Dipping Sauce
Grilled Red Snapper served with Cilantro Almond Pesto
Lemon Cake with Mora Sauce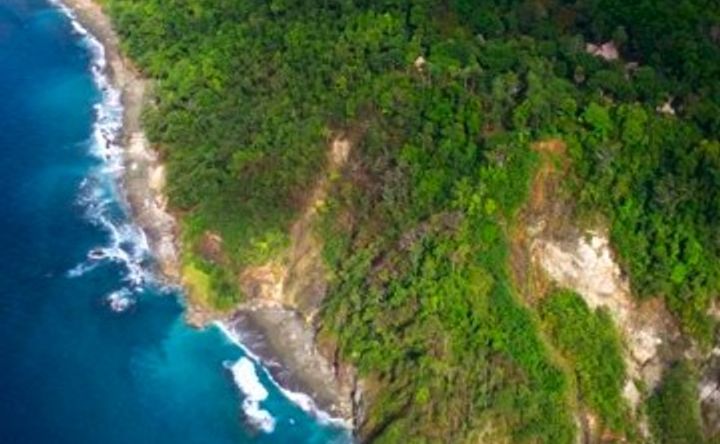 Directions
Bosque del cabo, Peninsula de Osa, Costa Rica
Reviews To review this event, visit the page for the venue or retreat leaders (above).
Similar Retreats You Might Like

Thank you!
We're glad you've joined our retreat community. See you around :)
Return to my event
×