9 Day Movement Retreat 'Enter the Dojo' in Koh Phangan, Thailand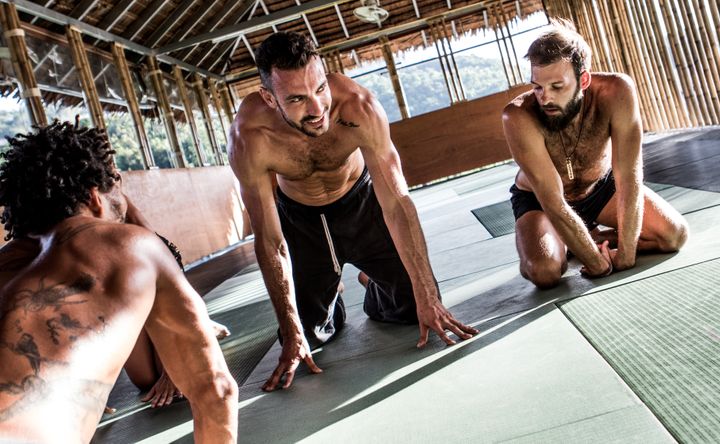 Event Highlights
Within this intensive, you will gain a better understanding of your physical faculties, as well as how to move, play and improvise, truly experiencing the world of intelligent, embodied & integrative movement. Each day will include 3 practices (Preparing, Exploring, Experiencing) as well as 1 theory session (Comprehending).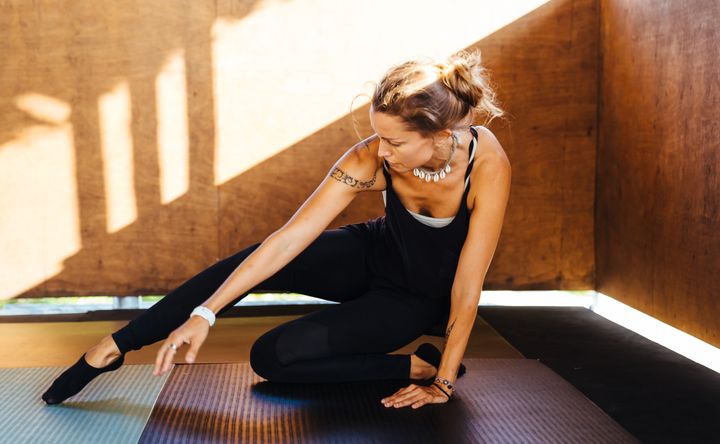 Schedule
Friday 31 Jan: Opening Evening 5pm - 9pm
Saturday 1 Feb - Friday 7 Feb
Saturday 8 Feb: Final Practice and Closing (finish 12:30pm)
7:00am - 9:00am Preparing: In these sessions, we will prepare your body for the rest of the day by using slow and mindful methods to open, align, strengthen and bring mobility and flexibility into your physical and mental form.
10:30am - 12:30pm Exploring: With a prepared body, we can now enter the lab and play. In these sessions, we will experiment with, explore and discover the body's mechanics and functionality through playful movement. Here you can find creativity of movement by allowing a curious mind to become part of your training and by discovering the freedom of your body's natural movement.
3:30pm - 4:30pm Comprehending: These sessions are for comprehending the theory behind the movement concepts in order to develop a greater personal understanding, as well as the opportunity to assimilate what is relevant for your own personal practice. These sessions will include discussions, breakdown of information, stories and Q&A.
4:30pm - 6:30pm Experiencing: The day culminates in a Masterclass to experience the Teachers' personal art form, taking everything to the next level of body awareness..
* This is an approximate schedule but may change depending on the group's needs, energy and environment.
About This Event
Are you curious to take your movement practice to the next level? Are you looking to go beyond linear and repetitive training techniques and introduce mobility, spirals and integrative forms of movement? Desiring a more intelligent, efficient and playful way to train? Are you ready to harness your innate body creativity to step into the world of movement improvisation, confidently? Then we invite you to Enter the Dojo…
From the micro to the macro, everything is movement, and if everything is movement, then life is about navigation. This human body is our means of navigating, expressing, playing and interacting with others. To make the best out of this experience we need to learn how to play this incredible instrument in which we live, and to live means to play. Play inspires and transcends the practitioner beyond any discipline. When play is done well it is called improvisation, and when improvisation is done well it is called art. Play is the unrestricted authentic self expression of an individual. The more we play the more self comes out. And when movement turns into playful improvisation, the practice has reached full maturity.
Enter the Dojo is a deep dive into the art of movement, approached creatively, holistically and functionally from an integrative perspective. We offer you a unique invitation to step into the immersive space, to expand your physical awareness, to dissolve the boundaries of movement and to play intelligently. Join Daniel *Sonic* Rojas and Ivan Zoric, for a 9D/8N journey to bring your movement to maturity through daily practices, theory, training & play within an idyllic bay of Koh Phangan, Thailand.
Integrative techniques and modalities used in this training:
- Locomotive movement
- Animalistic movement
- Isolations
- Creative calisthenics
- Bioenergetic movement flows
- Martial arts-inspired contact improvisation
- Partner movement work
- Yoga asanas
- Holistic & therapeutic mobility
- Connective tissue rehabilitation
Exploring how to:
- Build a mobile, resilient and strong physique for effortless and unrestricted motion
- Use creative movement tools for self expression and improvisation
- Create your own intelligent practice suited for your current capacity, skill and curiosity
Who is this training for?
If you are a professional mover and you want to build upon your art form, to deepen your practice intelligently, to expand your movement creativity and to gain inspiration from other movers, this 9 days immersion is for you. Likewise, if you are a movement enthusiast, this immersion will give you a push of inspiration and an incredible foundation for your movement art form. To join this immersion, movement experience is a prerequisite. Athletes, parkourists, capoeiristas, dancers, yoga practitioners, fitness enthusiasts, martial artists and anyone with a movement discipline are welcome. This training is open for both men and women. You will come here to learn, as well as to find your maximum and push the edges of your comfort zone.
"I'm left with something I can take anywhere, a practise that leaves me wanting more and one that whilst building muscle, increasing flexibility and in my opinion more importantly, rebuilds the network of trust between the mind and body." - Joe
What's Included
The Investment includes 4 daily practices, unlimited use of the training shala, your choice of accommodation, fruits and beverages and group transport from/to Thong Sala Pier in Koh Phangan.
What's Not Included
Flights, ferries & meals.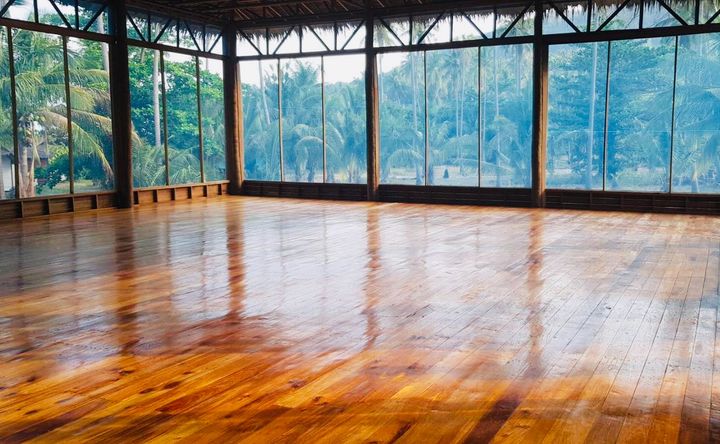 Venue Highlights
Get ready to train in one of the best-kept secrets of Koh Phangan Island, a spacious Shala nestled at the peak of a tropical jungle and facing the clear blue waters of the open sea. The Shala is found in Haad Tien Bay, hidden perfectly between Haad Yuan Bay and Haad Wai Nam Bay in the southeast of the island. The three bays are within walking distance of one another and offer an array of accommodations & restaurants. The Shala is situated up the hill from Beam Bungalows. Most of the training will take place in The Shala, but creative use of the beach and surrounding environment will also be incorporated.
Accommodations
Master bedroom has a King size bed, a private bathroom and separate toilet, air-conditioning, fan, mosquito net and a safe box.
Private room with shared bathroom has King size bed, bathroom and separate toilet, both shared with other room, air-conditioning, fans, mosquito net and a safe box.
Shared room has 2 single beds. It has shared bathroom, separate toilet, air-conditioning, fans, mosquito net and a safe box
Menu Types
Vegan
Vegetarian
Pescetarian
Meat
Organic
Gluten Free
Dairy Free
Nut Free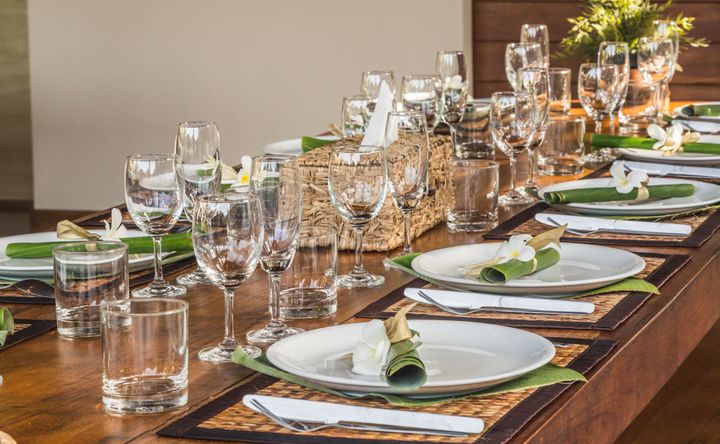 Menu/Cuisine
Start the day in style with morning coffee and a beautiful view will be awaiting you. What else is on the menu? All meals (breakfast, lunch and dinner) are designed to support the demands of a strong physical practice. Everything is prepared by our private chef and we only use the best quality ingredients. All meals have vegan and vegetarian options as well.
Directions
Traveling by Plane
There is no direct plane landing on Koh Phangan. The easiest and shortest way to fly the neighboring island Koh Samui and then take the ferry to Koh Phangan Thongsala Pier (30 min way). The cheaper but longer option is to fly to Surat Thani Airport. From there you'll need to take a bus and ferry to Koh Phangan Thongsala Pier (the trip all together will take around 4 hours). We will provide pick up from Thongsala Pier at designated times (depending on group's arrival) and provide transport to villa.
Traveling by Train
This is a much cheaper alternate from flying. However, the journey can be quite rough and long. We only recommend traveling this way if you're on a tight budget or really up for an adventure! Simply take a train from Bangkok to Surat Thani. On arrival at Surat Thani railway station, shuttle bus meets the train and takes you to the Don Sak ferry terminal. The bus is included if you've purchased the train+ferry fare. Ferries sail every hour from Don Sak to Koh Samui, crossing time 1.5 hours. Some ferries continue to Koh Phangan. You can buy the combined train+ferry tickets at Bangkok Hualamphong station reservations office, or online for a small handling fee.
Group transport from/to Thong Sala Pier to/from the venue is included to the package.
Reviews To review this event, visit the page for the venue or retreat leaders (above).
Similar Retreats You Might Like

Thank you!
We're glad you've joined our retreat community. See you around :)
Return to my event
×