Evolve Your Asana - A 7 Day Hot & Hatha Yoga Retreat in Mexico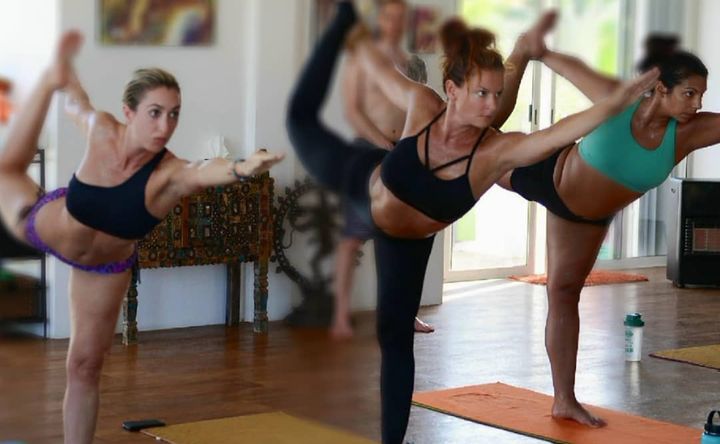 Event Highlights
Beach Yoga - Weather permitting at least one morning class will be held on the beach.
Daily Yoga - Each day we will have 2 classes, one heated and one not. Each class will feature heavy attention to individual practitioners and hands-on assisted if desired.
Beyond Bikram 26&2 Posture Clinic – tips and techniques for evolving and advancing your Bikram-method 26/2 yoga practice. This will include strength drills and techniques, plus adaptations and opportunities to move to a more advanced level if desired
Mindful Living Workshop – Learn simple but effective take-home techniques for incorporating elements of your retreat back into your daily life, so you can stay balanced and focused off your mat.
New Moon Cacao Ritual – Under the energy of the new moon, we will close our retreat, setting new intentions, release what is no longer serving us, and share in community.
Evening Yin, Yoga Nidra and Aromatherapy - Assisted with blocks and blankets, yogis will be guided into a deep-melt relaxation to hydrate tense tissue and sooth mind, body and soul. Good Night's Sleep GUARANTEED :-)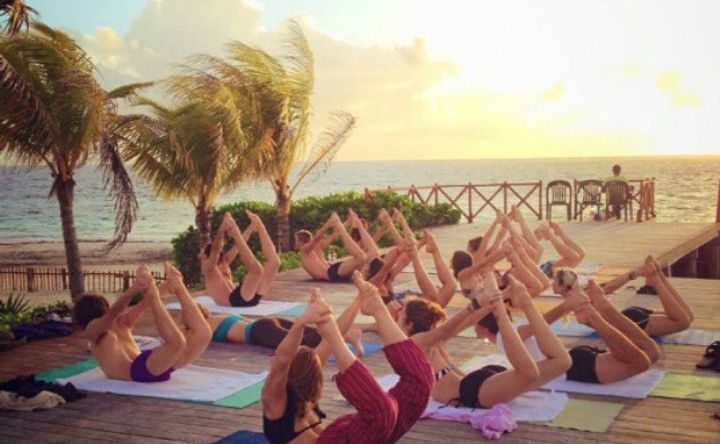 Schedule
Sneak Peak of a Perfect Day at Casa Om :
* 6:30 – 7 – Rise and shine! Have coffee in the upstairs communal kitchen gathering area, poolside or in the privacy or your room
* 7:30 – Morning yoga
* 9:30 – 10:30 – a yummy, post-yoga breakfast in the rooftop palapa
* 4:30 – Afternoon class OR posture clinic, 60 to 120 minutes depending on format
* 6:30 – 7:30 dinner
* 8:00 – Slow Flow/Yin Melt, plus Guided Meditation or Yoga Nidra
* 10:00 – Sweet Dreams! (It's ok to stay up later, but shhhhh, yogis need their rest!)
About This Event
Reset your inner compass with a week of self-care and TRANSFORMATION!
Are you looking for:
* an immersive experience to commit to and seal a regular, mindful yoga practice
* an opportunity to explore and expand your practice in a way that is safe, sustainable and therapeutic
* tips for mindfulness and present living; a blueprint for less stress, and more focus and compassion
* a way to relax, recharge and reclaim the peace within
If you say YES to these questions, say HELL YES to this retreat!
With twice daily morning/afternoon classes, 2 posture clinics/workshops, and a sprinkling of a couple evening slow flow/yin offerings, this will be a chance to fully immerse yourself in a week of self care. In between classes you can chill by pool, step across the street to the beach (a 60-second stroll!), or take a short walk into town for shopping, sipping and sight-seeing.
What's Included
Your Retreat Experience Includes:
* Accommodations for 7 days/6 Nights at the beautiful and soulful Casa Om Retreat Center in Puerto Morelos, Mexico
* Twice daily yoga practices: Bikram-method/26&2, flow, yin. Please note that on arrival and departure days there will be only one class, but on the remaining days, there will always be two and sometimes 3 classes.
* Weather permitting at least one morning class will be held on the beach.
* Beyond Bikram 26&2 Posture Clinic – tips and techniques for evolving and advancing your Bikram-method 26/2 yoga practice
* Mindful Living Workshop – Learn simple but effective take-home techniques for incorporating elements of your retreat experience back into your daily life, so you can stay balanced and focused off your mat.
* New Moon Cacao Ritual – Under the energy of the new moon, we will close our retreat, setting new intentions, release what is no longer serving us, and share in community.
* Chef-prepared Brunch daily, vegetarian (excluding arrival day)
* Chef-prepared Dinner, vegetarian, 4 evenings
* Transfers to and from Cancun International Airport (it's a short, 20 minute ride)
* Yoga attire laundry, blocks, yoga mats, and yoga towels (so you can pack super light!! leave ALL your unnecessary "baggage" at home!)
* Yummy honey body wash, shampoo and conditioner in each room
* Unlimited free filtered water – a Mexico must for a happy, healthy hydrated yogi!
* Free time to enjoy on the beach or to head out on an excursion of your choice (additional fees apply for excurcison)
* WiFi – signal is strong and consistent at Casa Om, as well as all over Puerto Morelos
* Unlimited good vibes and unconditional support
What's Not Included
* Airfare
* Lunches (brunch and dinner only is an excellent compliment to your yoga practice, but if you need a little something more, we will steer you to some excellent local options – many of which are vegetarian/vegan friendly!)
* Planned off-site excursion to a cenote ($50 US or less)
* Additional independent excursions (prices vary depending on excursion type)
* Spa and Body Treatments (the Casa Om massage therapists are truly spectacular, and very affordable)
* Travel insurance (recommended, but not required) Travel Visas (as needed for international guests)
* Gratuities (we recommend $25 per week/per guest for the amazing Casa Om staff)
* Stress, drama, worry – none of that will touch you while you're in "the yoga bubble"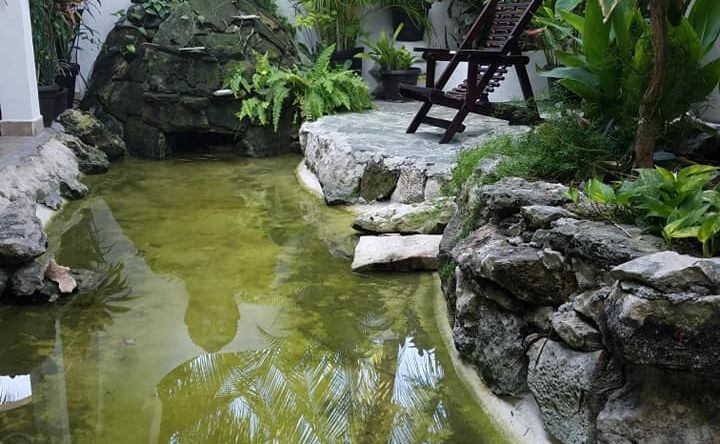 Venue Highlights
Casa Om is a purpose-built retreat center located in the seaside town of Puerto Morelos. The location could not be more perfect - it's an easy transfer from Cancun, so for most yogis it's a quick travel day, meaning you get more time in the yoga bubble! Casa Om hosts one group at a time, so it will truly be OURS for the week. Yogis Only!
Puerto Morelos is charming, intimate and progressive. Amazing food of all varieties with plenty of options for vegans and vegetarians. Nearby site-seeing, world-class diving and snorkeling and Unesco World Heritage site (pyramids!) just hours away. Sparkling waters literally a 60 second stroll from our practice room. Live music in town. Shopping. It's all in 5 to 10 minutes walking distances, and it's all affordable.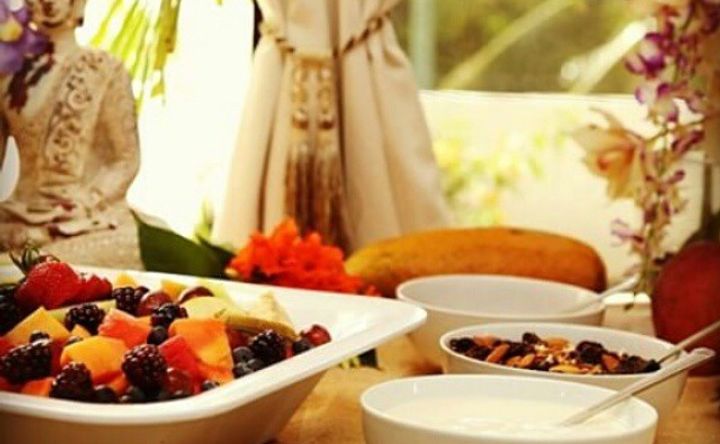 Menu Types
Vegan
Vegetarian
Organic
Gluten Free
Reviews To review this event, visit the page for the venue or retreat leaders (above).
Similar Retreats You Might Like

Thank you!
We're glad you've joined our retreat community. See you around :)
Return to my event
×