New Year 'Embodied Transformation' Retreat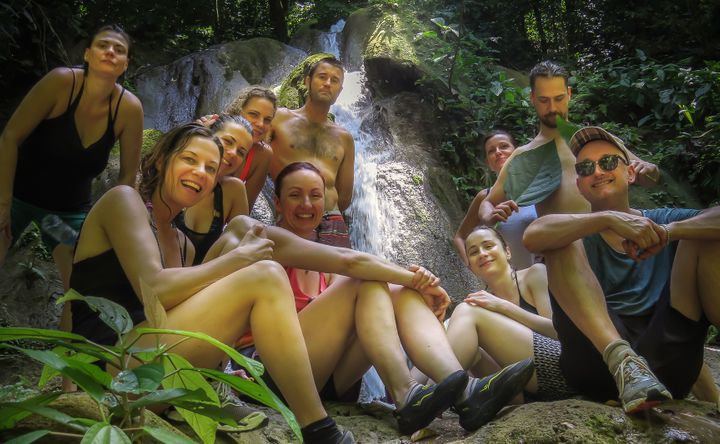 Event Highlights
Twice daily yoga (vinyasa morning & cathartic or yin/restorative in the evening), meditation, breathwork, and creative journaling with opportunities to connect to Mother Earth and experience the wild, immersive landscape of Costa Rica.
Nature walks in the mountains and the jungle to beautiful waterfalls
New Years Eve Intention Setting Fire Ceremony (Bonfire)
Evening Circling and Storytelling
Full Moon Release Ceremony & Closing Circle on the eve of the 8th
Optional activities, services and excursions (horseback riding, surfing, spa and massage and more...)
Schedule
6:00am fruit, tea, coffee
7:00am meditation/yoga (vinyasa)
9:00am breakfast
10:00am freetime/activity/excursion/massage
1:00pm lunch
2:00pm freetime/activity/excursion/massage
4:00pm snack
5:00pm yoga (yin/restorative)
7:00pm dinner
8:00pm circling/storytelling/fire
About This Event
FOCUS OF THE RETREAT:
"Step into 2020 feeling refreshed, healthy and transformed, with a once in a lifetime chance to start your New Year in the mountains, jungle, and beach of Costa Rica practicing yoga, connecting with nature and tapping into the sacred wisdom of your body, mind, and soul." EF
RETREAT DESCRIPTION:
Join Elizabeth Flynn and Chirriposa Retreats for 12 transformational days in Costa Rica.
As we move forward into a New Year and New Decade, the Embodied Transformation 2020 retreat will reset, renew and set the intention for deep metamorphosis and growth.
Start your new year shedding the old and setting yourself free, unleash yourself from limits and immerse yourself in nature for a refreshing and clear beginning.
The Embodied Transformation retreat will be an exciting journey, the perfect way to kickstart 2020 with an authentic passion for living.
After arriving in San Jose, the group will set off on their pilgrimage, beginning in the Chirripo Mountains and then heading to the wild, remote and beautiful Osa Peninsula, one of the most biodiverse places on this planet, for a chance to connect deeply with authentic self, passion, and purpose.
Twice daily yoga, combined with meditation, breathwork, journaling, circling and storytelling, as well as Earthing, relaxation, and fire ceremonies, will bring you out of your head and into your heart, connecting you with your intuition and unleashing the free, whole, human within.
Delicious healthy flexitarian meals, unlimited juice, infusions, and healing practices will complement your transformational journey, to leave you feeling your best and highest self for the rest of the year.
"Everything about this trip was exactly what I needed. The organizing and care that Chirriposa Retreats provided far exceeded my expectations. I look forward to retreating with them again soon!" By Jackie Bernardi
What's Included
Yoga classes & workshops with Elizabeth
All 'group' domestic flights and transfers
1 night 4 star hotel in San Jose
Mountain & beach accommodations
Healthy 'flexitarian' meals
Fresh fruit juice, teas and coffee
Guided mountain & beach excursions
Transformation gift bag
New year's eve & full moon fire ceremony
Added staff gratuity
13% Costa Rican sales taxes
What's Not Included
International flights
Individual transfers
Lunch and dinner in San Jose
Optional activities, services & excursions
PayPal and bank transfer fees
Independent travel insurance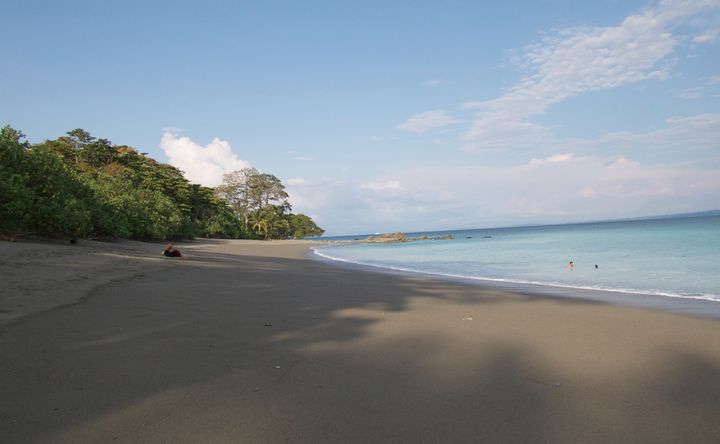 Venue Highlights
THE CHIRRIPO MOUNTAIN:
The 'Chirripo' is the highest peak in Costa Rica at 3800 meters (12,500 feet). It is located in the 'San Isidro' valley and forms part of the Chirripo National Park. Our mountain retreat is situated below the park on the 'Chirripo' and 'Talari' Rivers at an altitude of around 1500 meters (5000 feet) near the small village of 'Canáan de Rivas'.
'FINCA' Mountain Lodge and Yoga Retreat Centre:
"Few times in life, you visit a place where the energy makes your heart sing. It might be down to the view, the flora and fauna, or the warmth of its people. 'FINCA' has all of these things."
Situated at the base of the Chirripo Mountain Reserve, Finca is a rustic, cozy jungle retreat, offering many amenities for travelers, who are seeking an experience that goes far beyond just being a visiting tourist.
Shared meals in the kitchen long-house create an intimate, community feel. If you're looking for something unique, an experience that is full of warmth, opportunity for self reflection and insight, and restful rejuvenation, Finca is your refuge.
The clear, emerald waters of the river fill the air with the sound of rushing water. Huge, mossy boulders dot the river. And along the river's banks, life grows abundant in this rugged, jungle atmosphere. Stepping stone paths criss-cross the forest, and as you stroll to your private abode, fragrant flowers scent your journey, and colorful birds dart about.
The cabinas dotting the paths look like fairy palaces. Our hosts cultivate the organic gardens, which provide some of the fruits and vegetables for the guests. Meals are prepared fresh daily with local ingredients to cater to diverse tastes and diets.
Finca is a place to go M.I.A. from your daily routines. Feel cradled in the arms of the Chirripo Mountain. Truly melt away, as the Rio Talari flows through your soul, sweeping out the cobwebs. Breathe in the sweet mountain air, bringing freshness and vitality. Finca is a cherished space for many, and it is an honor to share this magical gem with you.
THE OSA PENINSULA:
The 'Osa' is located at the most southern tip of Costa Rica, close to the Panama border, and at the entrance to the 'Corcovado National Park'. The Osa Peninsula is home to the largest concentration of animal and plant species outside of the Amazon Rainforest, and hosts more than half of all species in the country and is listed in National Geographic's top five naturist destinations.
'EXOTICA' Jungle Eco Lodge and Yoga Retreat Centre :
Exotica is an ecolodge located on Osa Peninsula, Costa Rica. More than a hotel, it offers a unique, social and inspirational experience in the heart of the jungle. Outstanding and romantic views, buzzing wildlife and a friendly & peaceful environment. Finca Exotica is a haven, where time stands still... and nature takes over.​
Surrounded by Primary forest and bordering Corcovado National Park, we offer outstanding opportunities to observe Costa Rica's rich wildlife. Swimming, boogie-boarding, hiking, horse-riding, kayaking... it is our pleasure to organise tours and trips to suit your needs.
Exotica is ideal for travellers looking to spend time reconnecting in nature and enjoying the luxury of being unavailable. Photographic enthusiasts, families and eclectic eco-travellers can look forward to spending time completely relaxing in nature or enjoying some of the many activities and tours you would expect to find in a tropical "Shangri-Lah".​
Guests can enjoy meals at a long communal table where they can share healthy, organic and 'farm to table' dishes with ingredients sourced locally and harvested from the exotic food forest, becoming a melting pot of creativity and inspiration
Exotica is a sustainable eco lodge, built on the foundations of land preservation, organic food production, sustainable building, community outreach, and education programs for guests and locals. The environmental impact of this farm is constantly under review by experts and the local staff to minimize our ecological footprint.
Accommodations
After spending the first night upon arrival in a 4* hotel in the suburbs of San Jose, we will depart the following morning in a private bus to the Chirripo Mountains, where we will spend 5 nights in our mountain lodge. The accommodations will be a mix of single occupancy and double/twin occupancy deluxe mountain cabins with private bathrooms. The lodge, situated on the banks of the Talari River, has beautiful communal living and dining areas, swimming pool, hot tub, fully equipped yoga shala and meditation temple.
Then, we will take another private bus ride to the most southern point of the country in the Osa Peninsula, where the jungle meets the ocean. We will spend another 5 nights at our jungle eco lodge, where you can again choose from either single occupancy or double/shared occupancy deluxe Cabinas with private bathroom or our budget 'tiki tent' option with shared bathroom. The lodge again has beautiful communal living and dining areas overlooking the jungle and the Pacific Ocean, incredible open air covered yoga platform hovering above the jungle canopy and access to the beach just 5 minutes stroll from the lodge.
The retreat will end with a short 40 minute domestic flight back to the capital San Jose, in time to make your connecting flight home.
Amenities
Free Wifi
Spa
Pool
Towels
Hot Tub
Coffee/Tea
Yoga Studio
House Keeping
Menu Types
Vegan
Vegetarian
Pescetarian
Organic
Gluten Free
Dairy Free
Nut Free
Menu/Cuisine
Indulge in healthy, inspiring, delicious 'flexitarian' dishes, incorporating a wide selection of organic and locally sourced ingredients. Both our lodges will provide a culinary experience that will nourish, satisfy and make your Costa Rica yoga retreat as perfect as nature intended.
Directions
Your international flight should arrive into San Jose (SJO) ANYTIME on Sunday 29 December 2019. You should then make your own way to our group hotel 'ALOFT', where we will spend the first night and depart for our mountain location together the following morning.
HOTEL ALOFT (arrival day/ night in San José)
Hotel address:
Forum 2 Business Park Lindora, Radial a Santa Ana CR-SJ San José, 10901
Hotel phone (contact info blocked)
Your return flight should depart from San Jose (SJO) anytime AFTER 2:00pm on Thursday 09 January 2020
Reviews To review this event, visit the page for the venue or retreat leaders (above).
Similar Retreats You Might Like

Thank you!
We're glad you've joined our retreat community. See you around :)
Return to my event
×