The Yoga of Sound and Voice Labor Day Weekend Immersion
About This Event
In this sacred sound sensitivity training, you will learn to listen closely, feel the subtle vibrations, and discover diverse  techniques for optimal sound healing, personal growth, and improved wellness. Led by renowned pioneers in the field of sound healing, you will be guided to use the profound powers of tuning forks, meditative listening, chanting, improvisation, and music-making to benefit your emotional, creative, and psychological states. Connecting sound healing and science with the spiritual wisdom of the yoga of sound, you will directly experience how working with tuning forks and freeing your voice promotes wellness, reduces stress, and deepens your knowledge of sound healing.
Topics of the workshops include:
Sound, yoga, and science: methods to integrate sound, chanting, yoga, and healing
Sound and the five elements: movement and voice patterns to creatively choose music and adapt to stress
Human tuning and tuning forks protocols: tuning for pain management and methods to increase joint mobility
Devotion through sound: Nada Yoga, Bhava Yoga, kirtan, and sound mudras
Vocal flexibility and voice purification: refinement of the voice, toning, humming, seed syllables, and mantra healing
Chakras and the singing spine: techniques to open, cleanse, and revitalize the energy centers and the subtle body
Mystic scales and melody: introduction to medicine melodies, icaros, tone magic, and pentatonic scales
Sacred sound ceremonies: uninterrupted sessions of vocal meditation and shamanic journeying
Mantra and Bhakti Yoga
The teachings of these workshops can be integrated into your professional healing practice, including medicine, nursing, chiropractic, osteopathy, psychotherapy, bodywork, yoga, and energy therapies. Expand your professional or personal musical practice through the art of human tuning and sound healing. Special emphasis will be placed on recent bio-molecular research on sound and its systems applications in modern stress theory. No prior musical experience is required. Regardless of your level or former training, you are welcome to deepen your knowledge of music, voice, and sound healing.
Venue Highlights
Everyday, we offer two hatha-style yoga classes, two guided meditation sessions, and two vegetarian meals. We also offer special afternoon workshops on yoga philosophy and evening musical concerts throughout the year.
Our traditional Russian Banya, or wood-burning sauna, is a favorite among guests seeking detoxification, wanting to soothe sore muscles, or simply looking for a warm place for reflection. The sauna is open on Saturday and Sunday.
Our Wellness Center is a wonderful addition to your yoga retreat or weekend getaway. Our experienced massage therapists offer a variety of Ayurvedic and Western massage styles. Please call ahead to make an appointment.
Our hiking trail offers a perfect opportunity to stretch your legs and enjoy the natural beauty of the Catskill mountains. The hike is self-guided, and over weekends we offer guided nature walks.
Our onsite boutique offers a vast collection of classical Yoga books from the leading authorities on Yoga, as well a wide selection of Yoga music, meditation tools, and other Yoga products to help you deepen your spiritual practice. Enjoy a diverse selection of health food goodies and yoga accessories, including yoga mats and bags, incense, malas (prayer beads), and decorative items for your home altar.
We have a strong commitment to sustainability. Nearly all of our power is sourced from our on-site solar array, and our passenger van plugs in directly to the solar array to receive it's fuel from the sun. Some of our food is grown in our on-site garden and food forest. All food waste is composted and used to enrich the soil in our garden.
We offer three 200-hour certified Yoga Teacher's Training courses throughout the year. This 4-week course is styled after the ancient Gurukula system in which students live, study, and work with their teachers and fellow students in an ashram. Through hands-on learning and guidance, deepen your practice and gain the skills needed to teach yoga. Our graduates receive an internationally recognized certification through the worldwide Yoga Alliance confirming they have the practical knowledge and experience to teach Hatha Yoga (asanas, pranayama and relaxation).
Accommodations
We offer a variety of accommodations suited to your needs. Our most economical option is our shared dorm rooms, which house 3-4 guests of the same gender in bunk-style beds. Our double rooms are perfectly suited to couples or pairs of friends, which have 2 twin-style beds. Single rooms are perfect for enjoying peace and solitude, with a desk and a twin bed. If you would like more private space and a private bathroom, our private apartments can house one to four guests.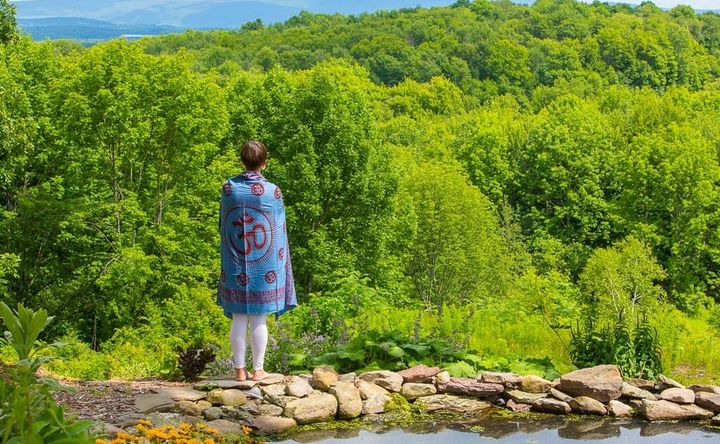 Amenities
Free Wifi
Sauna
Free Parking
Yoga Studio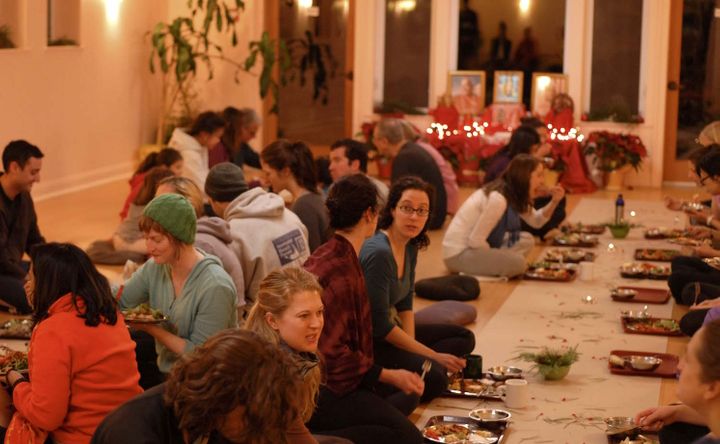 Menu Types
Vegan
Vegetarian
Ayurvedic
Organic
Gluten Free
Dairy Free
Nut Free
Menu/Cuisine
We offer two buffet-style vegetarian meals at 10am and 6pm. Nearly all of our food is organic and locally-sourced, and some is even grown in our on-site garden. We are happy to accommodate dietary needs such as vegan, gluten-free, and nut-free. If you have specific allergies, please indicate them on your reservation and we will do our best to accommodate your needs. Our on-site boutique also sells delicious snacks, drinks, and ice cream.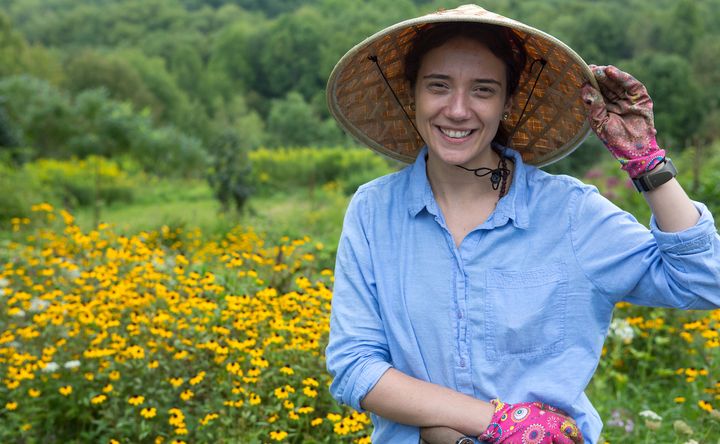 Directions
We are located in Woodbourne, NY, a 2-hour drive from New York City. Free on-site parking is available. We are also accessible by bus from the Port Authority station in New York City. Please contact us for specific bus times and instructions.
Reviews To review this event, visit the page for the venue or retreat leaders (above).
Similar Retreats You Might Like
Oct 9 - 11, 2020 (3 days)

Oct 9 - 11, 2020 (3 days)

Oct 17 - 26, 2020 (10 days)

Thank you!
We're glad you've joined our retreat community. See you around :)
Return to my event
×