Event Highlights
Daily meditation
Vipassana/Vipasyana mediation (insightmeditation)
Daily vegetarian meals
Personal guidance
Lectures about Karma and other buddhist principles
Landscape meditation
Mountainwalks
Unity experience
Schedule
The retreat program includes 10 days, the first day being primarily an introductory day and the
last day one to wrap up the retreat.
After morning meditation and breakfast we work in the landscape and in the afternoon and during the in the evening we are on the retreat terrain.
You can spend the night on the Brise Suave terrain (limited availability), but you can also stay in the nearby village of Melo and rent a room there.
The meals are part of the program.
Participants must be present at least one day before the start of the program and leave one day after the end of the program.
It is possible to stay at our center for a longer period of time, but the minimum requirement is participation in the morning and evening meditation.
6:30 – 7:00 tea / silence
7:00 – 7:45 meditation
8:00 – 8:45 Breakfast / Dharma
9:00 – 12:00 landscape and meditation
13:00 – 14:00 dinner / silence
15:00 – 18:00 unity experience
18:30 – 20:30 evaluation
20:30 – 21:15 meditation
21:30 – 6:30 Resting
Stay at Brise Suave for a longer period of time
For people who want to reflect on their lives, or for practitioners who search for new inspiration
it is possible to stay with us for a longer period of time. At the start of your stay you will make a personal program with Bert Jonkers. He will also, if required, guide your practice during the retreat and give additional instructions.
About This Event
Nirvana is not a place or situation we can move to. It is not a place we end up after a lot of effort on our part.
Nirvana is in and around us. Nirvana is a state of consciousness that we can experience here and now.
If you let go of your ideas or thoughts about reality, you are in full contact with the reality. Then you are one with your loved one, the world, nature, the arts, yourself, you are one with everything. You breathe together, you walk together, you dance together. It's like climbing a mountain.
Slowly but surely we leave everyday reality behind us. Halfway through the journey we realize that we are aware of both the "reality" (the valley) and the top of the mountain. We are increasingly able to see they underlying connectedness of it all. We understand that nirvana and (inexpressible) reality are one.
Landscape and meditation
On the first morning of the retreat we will ascend the highest mountain in the vicinity. In doing so we separate ourselves from our day-to-day reality (samsara) and when we have reached the top of the mountain (nirvana) we are able to oversee all of our surroundings.
Here, far a way from everything else, you don't have to keep any pretenses up, you can let go of everything we call ego and feel that you are a good person.
The following days we work in the "middle area", not the highest nor the lowest point. In this middle area you can find new, deep insights by truly being present (in the here and now). You can feel how you're becoming more and more one with your surroundings and that there's now difference between your inner and outer world. You are the landscape and the landscape is you.
On the last day we climb the highest mountain again, in unity with everything, to experience your natural goodness.
Meditation
We start and end the day with (sitting) meditation. These meditations help you to relax and you learn to concentrate better. Especially in our hectic and busy life meditation helps you to become more calm.
After you have calmed down, you begin to see how your brain creates a non-existent reality. An imaginary reality full of suffering, as a result of your own thoughts. You will see how you cause your own suffering. When you see this, you can choose to do it differently.
Meditation brings you into the here and now. The here and now is the only real reality. Everything else is the result of your own thoughts and not real (it's empty).
If you manage to be in the here and now, you will discover that you are a good person, full of good, loving intentions. You discover your pure nature.
It's like water that becomes mirky when set in motion but clears when it's calm. We can only see the soil if the surface is smooth and the water clear. We will support the meditation with various meditation tools. For example through physical exercises or breathing exercises. Steadfast meditation practice ultimately leads to the non-dual state of consciousness in which the distinction between subject and object disappears and the practitioner has become one with the absolute. We then experience that samsara and nirvana are one.
Unity experience
You have probably experienced a moment where you were unexpectedly caught by something very beatiful. Maybe the beautiful light of the sun in the trees, or a wide landscape, or a beautiful flower, a beautiful artwork, or the eyes of your loved one.
At such, usually short, moments there is nothing else that you are concerned with or thinking about. You feel at one with the beauty you perceive. You feel happy. You are then (briefly) in the here and now.
During the retreat you learn "here and now exercises" to consciously come into contact with the
beauty in nature, the arts, your fellow people.
This beauty brings you to another layer of consciousness.
It brings you into contact with your natural goodness.
Evaluation
Your experiences will be evaluated daily. It is not our goal to approve or reject your experiences, but to confirm your positive intentions. You will be supported personally and receives instructions and suggestions for your further practice.
Because the evaluation takes place in groups, you can learn from and be inspired by your fellow participants.
Dharma
During breakfast short lectures will be given about, at that time, relevant subjects.
Individual sessions
It is possible to arrange individual sessions to a limited extent.
Thank you for all the love and wisdom I feel in the words you say and write and for the love that's felt in silence, this has touched me deeply.
What's Included
Included in the retreat are:
- meals, tea, water, etc.
- meditation guidance.
- Dharma
- all retreat activities
What's Not Included
- Individual therapy/guidance
- airfare and transportation to Brise Suave
- Lodging if you are staying off site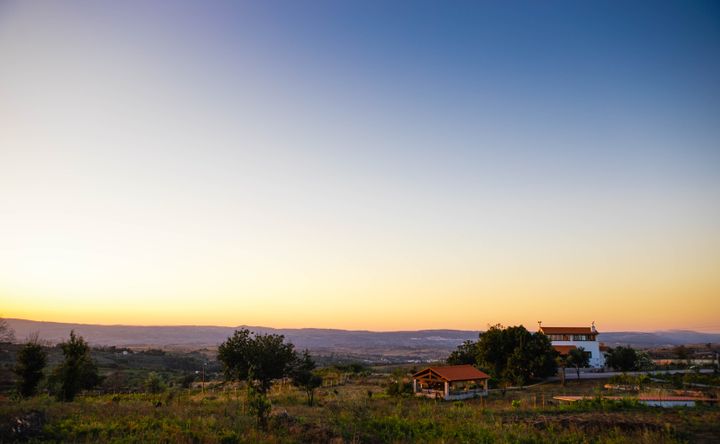 Venue Highlights
We don't believe that 'new' is always better. Sometimes change means going back to very old values. Traditionally, keeping the good and discarding what's not. This is also reflected in our center. Brise Suave is organized and guided by a family. Bert and Krista are longtime therapists, supervisors and Bert is a recognized Buddhist teacher. Their son, Egbert, is a conceptual artist and guides artists that wish to deepen the concept and motivation behind their art. Daughter-in-law Tessel is an art therapist and focusses on families, relational difficulties and individuals with psychosocial problems. The basis for our work are the spiritual and psychological values of Tibetan Buddhism.
If you want to stay in our community and / or want to participate in a retreat, we offer you sober living conditions.
We do this to confront you with all your desires and offer you the opportunity to discover what your healthy and unhealthy desires are.
You can also experience that your happiness cannot be obtained outside of yourself, but lies within yourself.
As a family and as a centre we try to be open towards everyone and to put love, even in hard times, at the forefront of our lives. Of course, we're also human and fervent debaters when it comes to our family meetings, but it is always with the best intentions. We speak Dutch, English and are learning Portugese.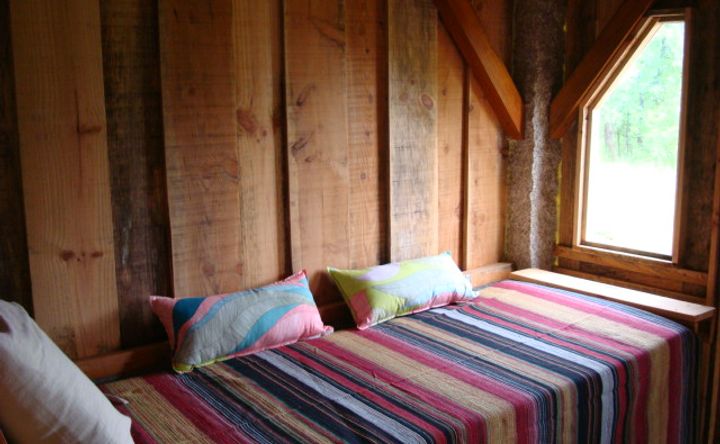 Accommodations
Our centre in Portugal is located just outside the small village Melo, near Gouveia. It is a beautiful one hectare piece of land. On the terrain, we have several places where you can put up a tent and two small cabins with a bed and table. There is an outdoor kitchen, toilet and shower. We ask that you bring your own toiletries, towels, etc.
We have a small pool that's connected to our watermine and that you can use to cool off. The pool isn't yet in the pictures, but at least twice the size of the well.
Amenities
Pool
Free Parking
Coffee/Tea
Menu/Cuisine
During the organized retreats we provide the meals. The meals are always vegetarian and often vegan. When you are present outside of the organized retreats you cook your own meals. Groceries can be done in the village. The local shop is only 20 minutes by foot. If there are more people present they take turns in doing the groceries for everyone. The shopkeeper is very kind and sometimes brings the groceries to the centre if it's for more people.
Directions
The nearest airport is in Porto. From there you can take the train to gouveia and a taxi to our centre. The taxi in Gouveia isn't very expensive (approx. 15 euros). If you wish, we can bring you in contact with the taxi-service in Melo to support the local community.
Reviews To review this event, visit the page for the venue or retreat leaders (above).
Similar Retreats You Might Like

Thank you!
We're glad you've joined our retreat community. See you around :)
Return to my event
×