Yin / Nidra Yoga Retreat - Rest and Restore
Event Highlights
- Daily yoga classes
- Accomodation
- Nutricious Ayurvedic inspired meals
- Immersion into nature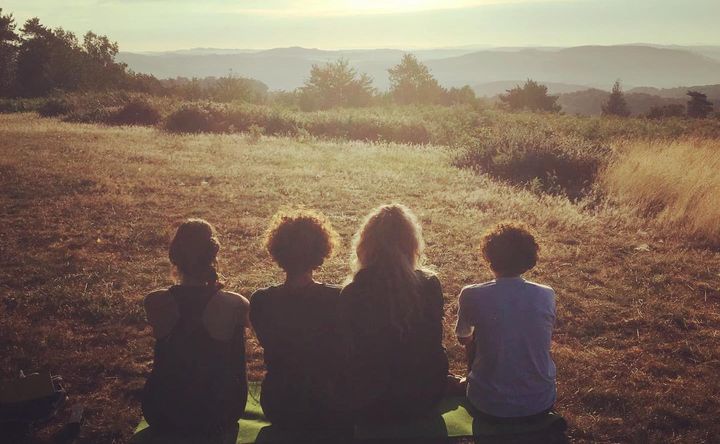 Schedule
0800 Hatha Yoga
0900 Breakfast
1000 Self reflection
1200 Yin Yoga
1330 Lunch
1500 Meditation
17:00 Yoga Nidra
1830 Dinner
About This Event
This week we will take the body into a deep state of calm to allow for healing to commence. The body is constantly renewing, but we are continually applying force and pressure to push it further. Come and tuck yourself safely in the arms of Santé Yoga and take time to allow your body and mind to rest and restore. This is where the magic happens. Here you will meet your inner guru, your healer, your light.
We will combine the beauty of Hatha Yoga, Yin Yoga and Yoga Nidra to create a strong base for cleansing.
Hatha, which is the Yang or active aspect of the course, will help to strengthen your body and mind. The Sanskrit word हठ (haṭha) means "force". It relates to a system of physical techniques consisting of the eight limbs of ashtanga yoga, and also consists of eight mudras which are symbolic gestures that honour this noble ancient practise. Hatha also adapts these aspects on the raising of kuṇḍalinī through energy channels and chakras. This part of the course is therefore physical as much as it is spiritual.
The Yin, or passive, aspect of the course will help to bring mobility and open your meridians. Yin is a slower paced style of yoga exercise to Hatha, which draws from principles of Traditional Chinese Medicine with asanas (postures). These postures are held for longer periods of time and produce gentle, nurturing effects on the body. If you are a beginner, don't worry! These techniques are gentle on the body and can be held for very short periods of time. Through guidance from Danielle and Lisa, asanas will help to stimulate the subtle energy channels of the body, known as meridians in Chinese medicine and nadis in Hatha Yoga.
Yoga Nidra, (योग निद्रा) works through the Kosha and means yogic sleep. It is a place where your consciousness will move between waking and sleep, and is achieved through guided meditation. This is done in our safe, sacred space, and will lead you into your deepest self where you will bring forth the meditative state of consciousness known as samadhi. In Yoga Nidra, we invite you to completely relax your body and mind and welcome you into the deep velvet of your inner self.
The benefits of our yoga:
-Hatha Yoga reduce stress, promote energy flow, improve flexibility, builds muscle strength, improves balance, and increases blood flow.
-Yin Yoga is proven to improve your range of motion and flexibility. It decreases stress, thickens and strengthens ligaments, detoxifies, calms the nervous system, slows the mind down, balances prana and grounds us in the here and now.
-Yoga Nidra presents evidence that it helps with stress relief. An ancient technique from India, it has now spread worldwide and is also being applied by the US Army to assist soldiers to recover from post-traumatic stress disorder.
We encourage self-reflection, nourishing food choices, removal of technology and trust in your higher self. Throughout the week we will hold workshops to support you in finding a balance in the physical body and mind, with simple lifestyle adjustments and self-healing techniques.
The theme this week will be: Rose and Chocolate.
Rose helps to improve your metabolism, purifies the blood, eases menstruation, and helps to relieve depression and stress.
Dark chocolate is very nutritious. It is a powerful source of antioxidants, improves blood pressure, reduces the risk of heart disease, and improves brain function.
During this week, the moon state will be Waning crescent, which is ideal for tapping into self-wisdom and entry to the mystical.
As it is the start of spring, we will also be planting new seeds, and observing this with patience. We encourage you during this week to plant healthy seeds within you.
What's Included
5 Days / 6 Nights
6 Breakfasts, 5 Lunches, 6 Dinners (Teas/coffees included)
What's Not Included
Guests will need to find their own way to us, however we offer a ferry service for 5 euros each way from and too Eymoutiers train station.
Snacks are available for a small fee.
We offer treatments on site for 60 Euros each. The treatments we offer include:
Indian Head Massage
Reflexology
Sports Massage
Thai Massage
Yoga Therapy
Life Coach
Aromatherapy
Meridian Tapping therapy
Kinesiology
Crystal Healing
Spiritual Readings
Energy Balancing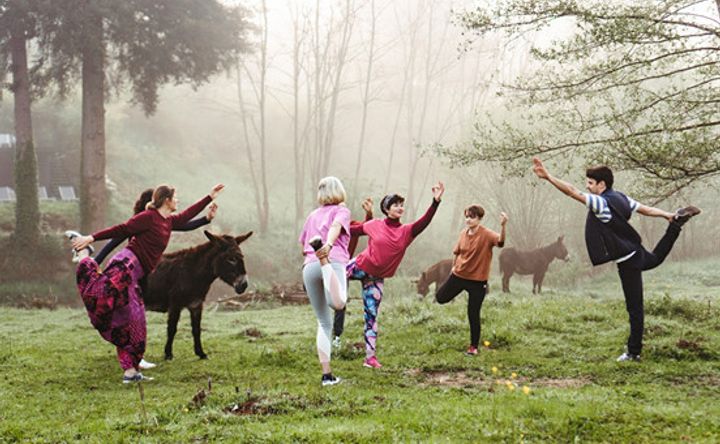 Venue Highlights
Our retreat is located in a beautiful rural location in Limousin, France. This retreat was created from a family dream to build a safe and energizing space for people to explore the area and themselves.
The abundance of nature and beautiful scenery is a wonderful setting to help you de-stress, become a conscious observer of your mind, and ignite the desire within you in a non-attached way.
Our team is passionate about supporting the development and transformation of people's lives and has given everything to allow their vision to materialize.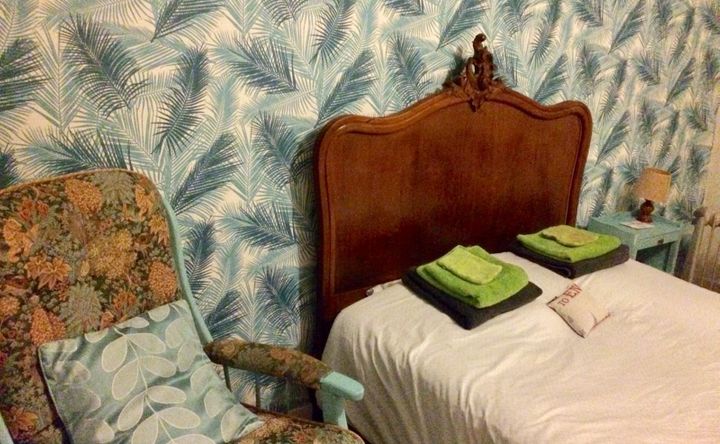 Accommodations
The rooms are each named after the colour they were, when we first bought the house. Now they are completely tranquil and calm. You can find peace in the spacious, cosy rooms listening to the sound of nature and feeling the warmth of the comforting valley and surrounding forests.
You can enjoy fresh tea and coffee in our guest cafe for free and take the time to explore the numerous hidden gems around the land.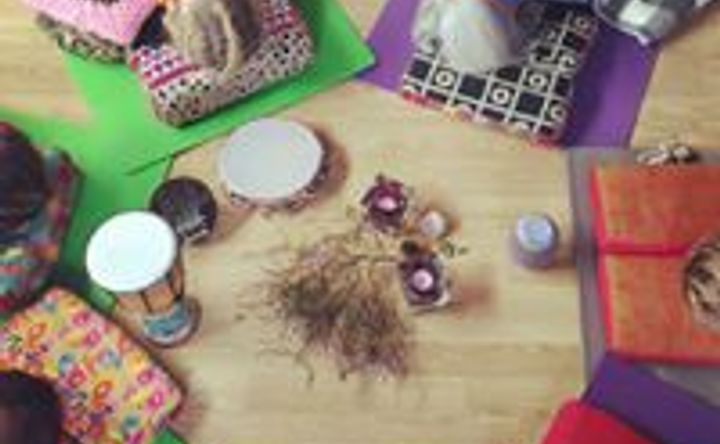 Amenities
Free Wifi
Spa
Free Parking
Coffee/Tea
Cafe
Yoga Studio
House Keeping
Menu Types
Vegan
Vegetarian
Ayurvedic
Gluten Free
Dairy Free
Nut Free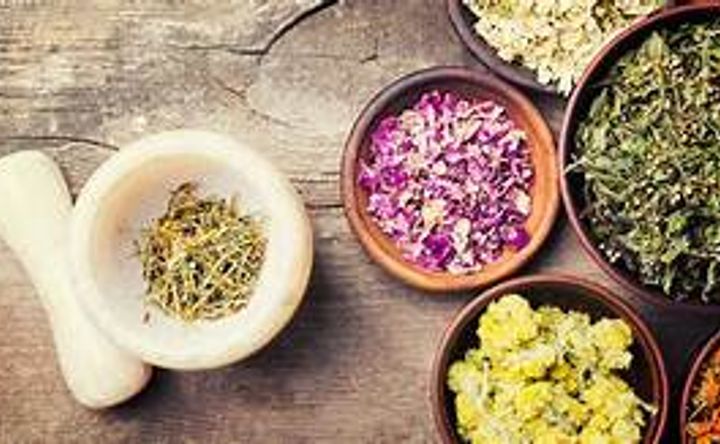 Menu/Cuisine
Jeanette our wonderful chef and co-founder of Santé Yoga France, will be creating delicious and nutritious meals based around the ancient life science 'Ayurveda' this season we are creating meals to support the Kapha. Lighter meals within more spice! This way of life will tune you back into nature internally and externally. All our meals are prepared with love and/or sources locally or from the land.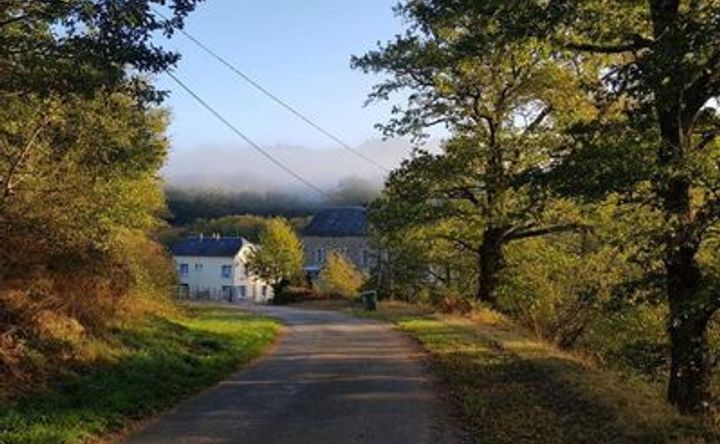 Directions
Finding us
Santé Yoga is in the heart of the Limousin region of France, in the town called Sussac. Approximately 45km east of Limoges, the capital, which has regular flights from the UK and daily train services from Paris, Lille and Toulouse.
We highly recommend hiring a car to explore the beautiful surroundings. You can pick them up at the airport from Europcar or Enterprise, or even at the supermarket, Super U, in the neighbouring town of Châteauneuf-la-Forêt.
Getting here …
BY PLANE:
Limoges is the closest airport, being about a 50 minutes drive away. There are regular flights operated by Ryanair from London Stansted, East Midlands, Manchester, Leeds Bradford and Bristol. British Airways has also recently started flying from London Gatwick.
BY TRAIN:
We're a short 15 minute drive away from the very quaint station of Chateauneuf Bujaleuf and 20 minutes from Eymoutiers. So we would be happy to collect you. Trains leave from Limoges Bénédictins to Bujaleuf, with train times varying on time of day.
You can get direct trains to Limoges from Paris, Lille and Toulose.
Paris Austerlitz – Limoges Bénédictins : 3h00
Lille Europe – Limoges Bénédictins by TGV : 5h00
Toulouse – Limoges Bénédictins : 3h00
BY CAR:
Whether you hire a car from the airport or drive through France to get to us, the roads are generally easy to navigate and pleasurable to drive on. Once you get to Limoges onto the A20, we're about 40 mins away.
Follow Junction 35 towards Limoges Sud / La Vassiviere de Limousin
Take exit 39 toward Saint-Priest-Ligoure/Saint-Paul/Saint-Hilaire-Bonneval
At the roundabout, take the 4th exit onto D15
Turn right to stay on D15 (signs for Châteauneuf la Forêt/Linards/St Bonnet Briance/St Genest s/ Roselle)
Turn right onto D12 (signs for Châteauneuf la Forêt/Linards)
Continue onto Rue Gravellona Lom/Rue Henri Lagrange/D15
Turn right onto Route de la Forêt/D39 (signs for St Gilles les Forêts/Sussac)
Continue to follow D39
Turn left onto Le Bourg/D39 (signs for D43/Eymoutiers)
Continue to follow Le Bourg
Sussac, 87130 ( See signs for Moulin De Chamont)
Google link
Reviews To review this event, visit the page for the venue or retreat leaders (above).
Similar Retreats You Might Like

Thank you!
We're glad you've joined our retreat community. See you around :)
Return to my event
×