Adventure Yoga Retreat in Croatia's leading climatic health resort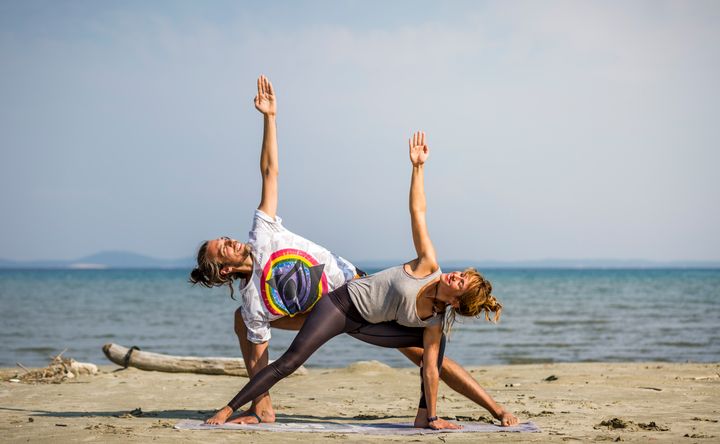 Event Highlights
- due to the exceptional characteristics of Losinj's micro-climate, in 1892 the Austrian-Hungarian Monarchy's Ministry of Health proclaimed the Island a climatic health resort
- crystal clear seas, supreme air quality and over 200 days of sunshine
- Croatia's leading climatic health resort and a modern destination of vitality, health tourism and environmental awareness
- ideal conditions for allergy sufferers, improving respiratory health and aiding physical and psychological recovery
- a home to many wonderful animal species including magnificent, endangered and protected creatures such as griffon vultures, geckos and wild dolphins
- 7 days
- 7 adventures (bike tour, hike tour, kayak tour, snorkeling and free diving, boat trip, cultural excursions)
- 7 outdoor Yoga classes (pine forest, sandy beach, top of the mountain, breakwater from 19th century...)
- museums, education centers, institutes for protected species, historical sites, essential oil distillery, organic garden, local fiestas
- thaiyoga massage, acupressure treatments, relaxation methods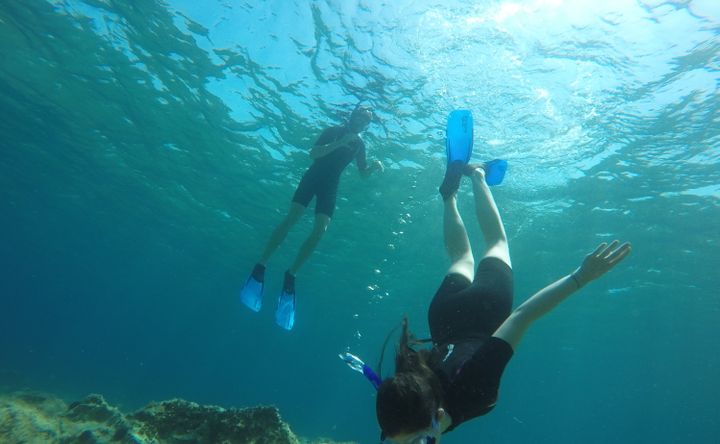 Schedule
Itinerary
Day 1 – Arrival day
On the arrival day, we welcome you and accompany you to the hotel. We give you useful information for settling in and getting around and provide you with all the details of your Adventure Yoga Retreat. We also listen to your special wishes regarding your private needs and preferences or anything we could help with to make your stay as pleasant as possible.
Day 2 - Cycle Yoga Adventure
Early morning, we pick up the bikes and cycle through the pine forests with the wind in our hair, while following the beautiful coastline. After exploring the center of Lošinj, biking around the island and swimming in the crystal clear sea, we cycle to Providenca viewpoint, where we refresh with the natural juices and enjoy the breathtaking views from top of the island. Once our energy is restored, we have an option to continue further and visit the St. John's chapel at the top of the mountain. At the very end of our tour, we will rest our bodies and calm our mind while meditating with the relaxing sound of waves…
Day 3 - Dive in Yoga Adventure
We begin our day by saluting the sun rising over the 19th century breakwater and specific breathing exercises that will enhance our physical abilities for snorkeling and freediving. We board the speed boat and begin our adventure, cruising the archipelago and discovering the most beautiful snorkeling destinations. Once there, we master our breath, embody that feeling of weightlessness and immerse ourselves into the world underneath…
Day 4 - Paddle Yoga Adventure
We begin our day with a Yoga class in the amazing nature of Čikat bay. After energizing our bodies, we hop in kayaks and start gliding on the sea surface, discovering the most beautiful hidden coves approachable only by the sea. Swimming in these wonderful wild beaches is just perfect for restoring your energy and bringing the smile on you face. Upon reaching the famous Krivica cove, we leave our kayaks and begin a hike through the centennial pine forest that takes us to the beautiful family ranch and restaurant, famous for it's Mediterranean food. After you've experienced that amazing place, our adventure takes us home.
Day 5 - Free day
Fifth day is a free day so you can relax, rest and gather your energy for the upcoming challenges. It is a perfect day for program such as visiting the town of Lubenice, first inhibited 2000 years BC, enjoying the traditional food in the famous Loznati restaurant, having coffee in the charming center of Cres, swimming in the wonderful cove of Zabodarski, visiting incredible Museum of Apoksiomen or go sailing around the archipelago.
No matter what you chose, we will guide you every step of the way.
Day 6 - Hike Yoga Adventure
As we hike through the fragrant nature of the highest mountain of the island called Osorčica, you learn about various medicinal herbs and exotic plants, we collect on our way. After 1,5h hike, we reach the top where you enjoy the most breathtaking view of the entire archipelago. Practicing Yoga on the very top will give you the opportunity to awaken your spirits and feel one with that divine tranquility… After that, we have an opportunity to continue to nourish our lungs with aromatic scents as we descent to the town of Osor, first inhabited 2000 years BC. Due to it's priceless historical value, the town of Osor is also called the open museum. After we explore the town's ancient beauty, the van comes to pick us up.
Day 7 - Cruise Yoga Adventure
We prepared something even more special for the last day! You will cruise the archipelago, discover the islands and experience their hidden natural attractions! The adventure takes us to the islands of Unije, Susak and Ilovik. Those are very special islands as each one is famous for it's beauty and the local lifestyle. We stay couple of hours on each island, exploring towns and enjoying Yoga on sandy beaches. Cruising between the destinations is also a lot of fun as we pass by many little islands on the way. Being the last day, we propose a group dinner in very nice restaurant on island of Ilovik where we can enjoy our last evening, let the impressions sink in and experience traditional cuisine of the island.
Day 8 – Departure On departure day, the check out is until 10am and we are there to help you out with anything you need. We advise you on traffic, weather, ferries and everything that can make your return trip safer and more pleasant. We say our goodbyes and wish you a safe journey home.
Notes:
Free time
Our daily program is quite comprehensive but you will have time to relax, let your impressions sink in, go to the beach, enjoy nice restaurant or do whatever makes you feel happy. During your free time, we remain at your disposal to help you according to your wishes and preferences such as booking the museum tickets, choosing and making restaurant reservations, visiting different beaches, nightlife, live music, wine bar etc.
Relaxing Treatments
Every evening, one of our guests receives a full body treatment and general analysis of their physical condition. Within your treatment, you experience the state of deep relaxation and release your tension through the relaxing treatments that include elements of Thai massage, acupressure, stretching and joint manipulation. We also teach you how to treat yourself with various therapeutic techniques and how to reset and recover using relaxation methods.
About This Event
Adventure Yoga Retreat is the week long vacation that includes various outdoor Yoga sessions, active tours, speedboat cruises, body workshops, relaxing treatments and insiders access to the wonders of the archipelago and the local lifestyle.
Each day begins with a new adventure, where you experience Yoga on the most incredible natural locations, improve your general well-being, enjoy the traditional food, feel the benefits of island's micro-climate and become happier, healthier and full of life!
Awaken your inner Nature with endless opportunities to discover, experience and feel free!
What's Included
- transport from and to the airport
- 7 nights in accommodation
- 2 meals per day
- 7 adventure tours
- sport equipment
- daily yoga/meditation/bodywork sessions
- relaxing treatments
- private guide
- private skipper
- private Yoga teacher
- private therapist
- entrance to museums/education centers/institutes
- stories about the history and culture
- many surprises :)
What's Not Included
- airfare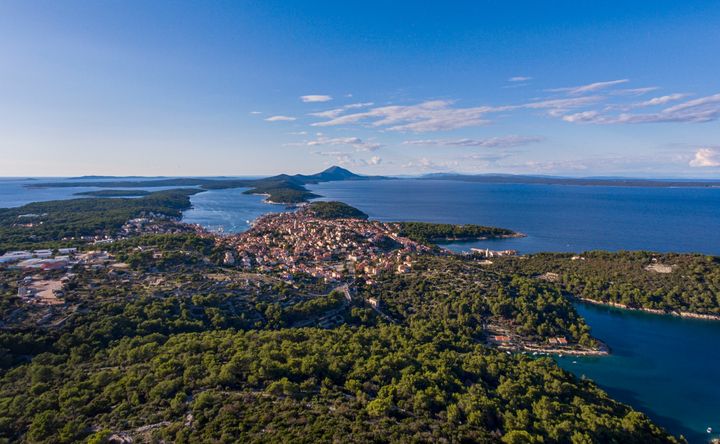 Venue Highlights
The archipelago
- due to the exceptional characteristics of Losinj's micro-climate, in 1892 the Austrian-Hungarian Monarchy's Ministry of Health proclaimed the Island an climatic health resort
- crystal clear sea, supreme air quality and over 200 days of sunshine
- leading climatic health resort and a modern destination of vitality, health tourism and environmental awareness
- offers ideal conditions for allergy sufferers, improving respiratory health and aiding physical and psychological recovery
- a home to many wonderful animal species including magnificent, endangered and protected creatures such as griffon vultures, geckos and wild dolphins
Adventure Yoga Retreats
- 7 days
- 7 adventures (bike tour, hike tour, kayak tour, snorkeling and free diving, boat trip, cultural excursions)
- 7 outdoor Yoga classes (pine forest, sandy beach, top of the mountain, breakwater from 19th century...)
- museums, education centers, institutes for protected species, historical sites, essential oil distillery, organic garden, local fiestas
- thaiyoga massage, acupressure treatments, relaxation methods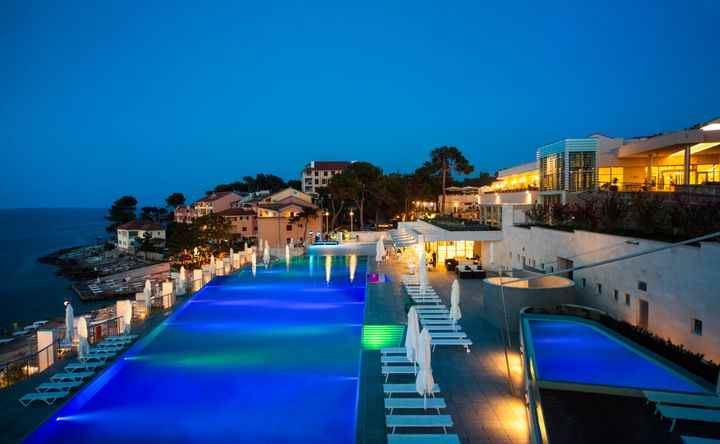 Accommodations
VITALITY HOTEL PUNTA
Our partner Hotel Punta is the place that perfectly embodies what the island of Lošinj is all about – vitality!
A hotel where the spectacular room views reveal shimmering sunrises is one of the proud perks of the Kvarner Archipelago. Vitality Hotel Punta is also the first certified gluten-free and asthma & allergy friendly hotel in Croatia, ensuring your health and dietary needs are their priority.
At hotel Punta, you can treat yourself to a deserving, revitalizing and health-boosting holiday encouraged by the highest standards of the Health & Fitness hotel.
- double bedrooms shared by two people
FAMILY HOTELS/RESORTS/PRIVATE HOUSES/LOCAL APPARTMENTS
If you wish to experience the local lifestyle, mingle with the residents and get lost in the endless charming streets that reveal wonderful stone houses and gardens full of Mediterranean fruits, we recommend one of the more private accommodation. They mostly belong to the local residents that put a lot of effort in creating comfortable and enjoyable accommodation that we personally choose in collaboration with our partner agencies.
Whatever type of accommodation you choose, we guarantee you a pleasant, safe and relaxing stay.
- private houses with multiple double bedrooms
- resorts with multiple double bedrooms
- apartments with two double bedrooms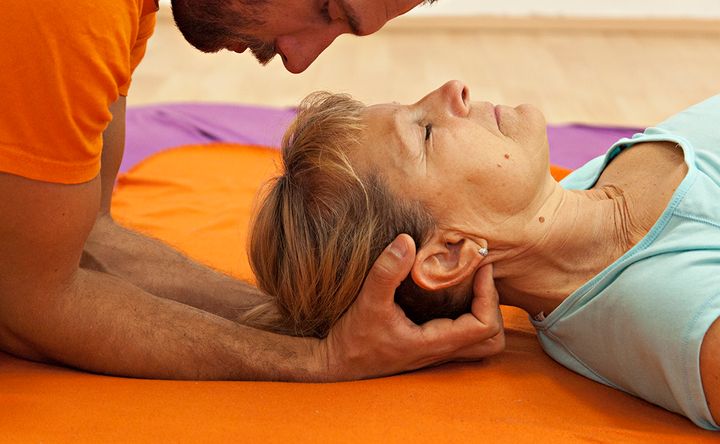 Amenities
A/C in Rooms
Free Wifi
Spa
Sauna
Pool
Towels
Free Parking
Kitchen
Tour Assistance
Hot Tub
Coffee/Tea
Cafe
Restaurant
Fitness Center
Yoga Studio
House Keeping
Bicycles
Ceremony Space
Menu Types
Vegan
Vegetarian
Pescetarian
Meat
Organic
Gluten Free
Dairy Free
Nut Free
Menu/Cuisine
The meals depend on the dietary preferences of our group.
There is nothing we can't organize. From private chefs, organic food, local fruit, fresh fish from local fisherman to specialized restaurants offering traditional Mediterranean cuisine.
Directions
We organize the transport from and to any airport in Croatia but we strongly suggest Rijeka or Pula airport since they are the closest ones. Transport for these airports are included in the price.
For other airports the price range depends on the number of the people (from 35 to 200eu)
There is an option to get a rent-a-car directly on the airport from 100eu (7 days)
---
Cancellation Policy
100% deposit refund for cancellation 60+ days before event.
50% deposit refund for cancellation 30-59 days before event.
0% deposit refund for cancellation 0-29 days before event.
The remaining balance (total price minus deposit) is due upon arrival.
Get full details...
Reviews To review this event, visit the page for the venue or retreat leaders (above).
Similar Retreats You Might Like

Thank you!
We're glad you've joined our retreat community. See you around :)
Return to my event
×