DHARMA YOGA RETREAT WITH TIM STEEL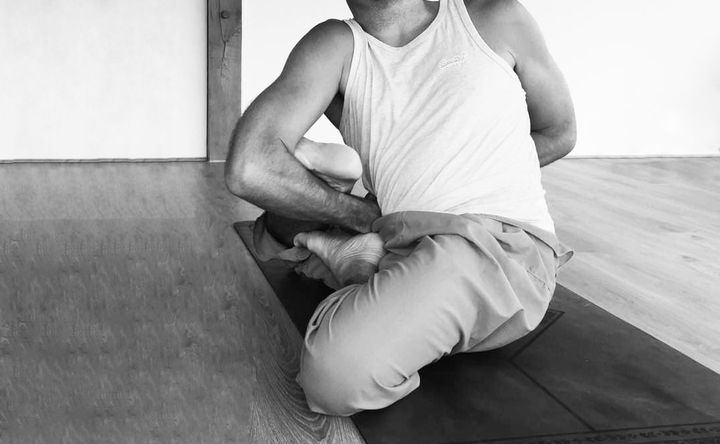 Event Highlights
Tim is very much looking forward to welcoming students to this week long retreat in Salento ltaly.
About This Event
Each Day will begin with an hour of peaceful meditation and Dharma presentation.
Following this there will be an intense two hours of yoga to really wake up the mind and invigorate the body.
There will then be a break for a hard earned and well deserved brunch. A more gentle two hours of yoga nidra and breathwork will follow .
There will be a break each day between 2-4 where you are welcome to use the wonderful facilities in and around the retreat.
We will reconvene at 4:30 for a focused hour and a half workshop with a different theme each day.
Finally, at 7pm it is time for a delicious dinner and some time to catch up and chat with the other yogis (and possibly enjoy a couple of glasses of wine!)
Whilst the focus of the break is yoga, it is also important that you take time to relax and enjoy the holiday side of the holiday!
We would encourage everyone to attend each of the classes and work­ shops throughout the day but they are certainly not compulsory.
Mats, props, belts etc are all provided by the retreat venue and so you do not need to worry about bringing any equipment with you (unless you simply can't practice without your lucky mat!). The practice space is air conditioned too which is a real treat!
Our aim is that you will come home from your holiday feeling like a new and improved yogi, with new skills, a relaxed mind and glowing smile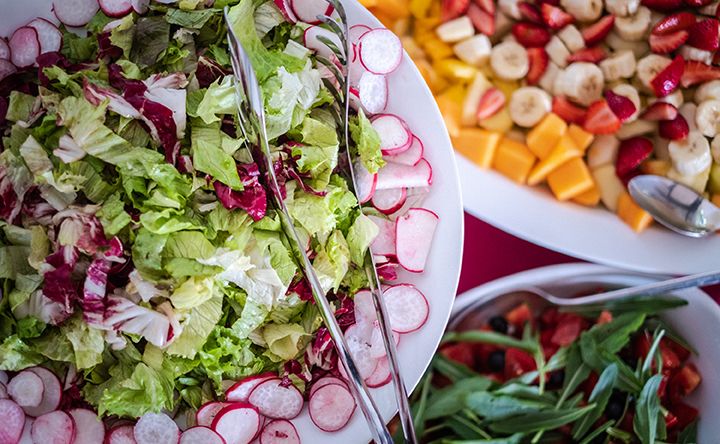 What's Included
yoga mats and props
pool entrance
What's Not Included
YIS association card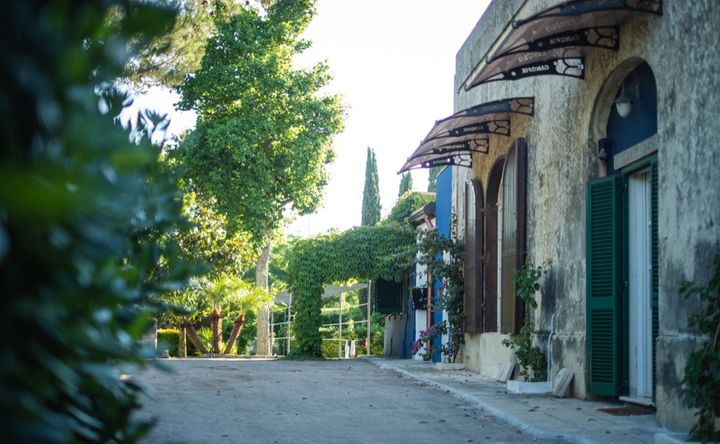 Venue Highlights
Agricola Samadhi is much more than a farm, it is a journey in the journey, an existential, multi-sensorial, energizing and relaxing experience. It is at the same time a proposal and practice of a lifestyle in which the priority is re-finding itself, doing good, sharing with others, experimenting with the practices of yoga and other techniques the lost connection between the body, the mind and the Heart.
What is proposed and experimented at Agricola Samadhi is the energetic recharge and psychophysical wellbeing, through a path of knowledge, the rediscovery of the body and its potential and through a diet that purifies, lightens and strengthens.
Energy recharge and psychophysical wellness will be the most precious gifts that you will bring back home with your suitcases and new friendships that always arise during the stays.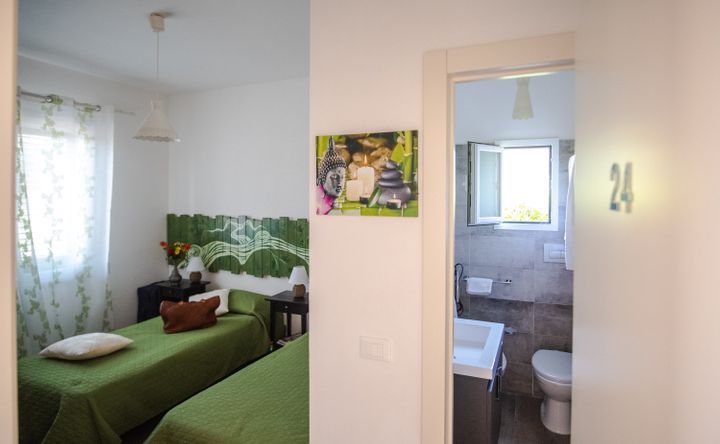 Accommodations
ECO LIVING We fight for the safety of the Planet. We are the planet, if we hurt it, we hurt ourselves.
We promote eco-sustainability and an eco-friendly lifestyle. We have installed a photovoltaic field for self-produced energy. No action, not even the smallest, (turn off the light, open or close a tap, buy or not a plastic bag at the supermarket) it is neutral, but it has an effect and this must be done consciously.
We privilege the purchase and the use of natural disposable and materials, whose origin and creation is traceable, respecting the worker and the environment. We have a zero impact target to minimize energy consumption and waste production (water, electricity, purchases …). We also recycle in a creative way all that we can, we differentiate waste. Organic waste becomes compost, compost fertilizer for our vegetable garden and orchard, strictly organic.
We support Greenpeace and all those local realities that have our same goals.
The structure was renovated in 2011 and it was designed in the name of eco-sustainable tourism, choosing to install the automatic turning off of lights at the exit of the room and using low-energy light bulbs to pursue an energy-saving policy. We invite our guests to a conscious and careful use of water and energy to avoid waste, we work in the separate collection of waste and we offer alternative solutions to private transport for pleasure visits, collaborating with local associations we share values and purposes with, such as Salento Slow Travel.
Menu/Cuisine
"Good" is a ROUND word. When a child says, "it's GOOD," he tells of a world untouched, pure, essential.
"You're good," means: "I can trust, I feel safe." This is true for humans, but also for nourishment.
A child is master of the essential innate ideas. Adults need to relearn to feel, to savor the taste of food connected to the taste of life.
You Are Here, and on this table you receive the privilege of that 'good' that has the taste of childhood.
Close your eyes for a moment, while you perceive the food that from your mouth diffuses energy and pleasure in every part of you.
Organic, for what we produce, it is truth, not a definition of fashion: we cultivate without using herbicides or pesticides with an arduous daily work between the rows.
Grow for us means supporting and not interrupting the cycle of life.
This food walks only a few steps to get from the garden to our kitchen.
Yes, this food is Good, because it made with love, because it is good for your health and at the same time does not harm anyone; to get on your plate it does not exploit other creatures, did not generate suffering, and does not bring pain residues, but joy.
It is a harmonious food, whole, in harmony with creation, with Mother Earth.
This food is the present but also the future toward which to aim. The deep aspiration is that the philosophy of mindful eating, respecting all living beings will always expand more, generating virtuous circles.
Listen to this food, it talks emitting happy vibrations.
We do not choose the easy way out, we like the commitment.
We want a full life that tastes Good".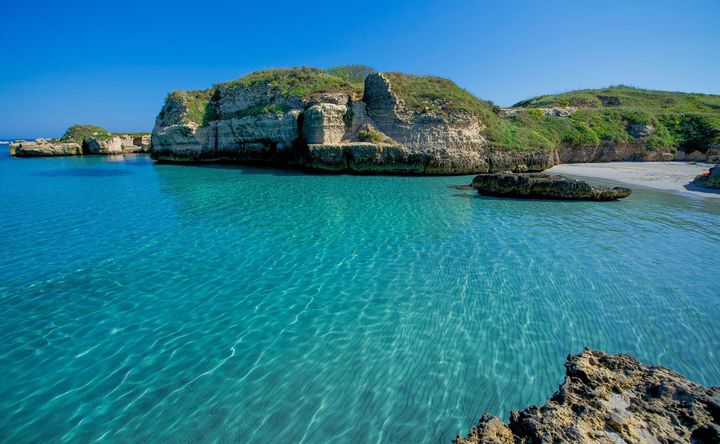 Directions
You should check if there are companies operating direct flight to Bari or Brindisi, otherwise you need an interconnection on Rome or Milan.
The nearest airport is Brindisi, about 60 km from Zollino, from there you can find buses to Lecce and then trains from Lecce to Zollino, we are in about 300 mts from Zollino railway station.
Bari Airport is farer, about 200 kms from Zollino, there are trains from the airport to Bari Centrale railway station, then trains to Lecce and again trains to Zollino.
It depends on what time your flight arrives, we can also arrange a pick up service from the airport or the station.
---
Cancellation Policy
100% deposit refund for cancellation 60+ days before event.
50% deposit refund for cancellation 30-59 days before event.
0% deposit refund for cancellation 0-29 days before event.
The remaining balance (total price minus deposit) is due upon arrival.
Get full details...
Reviews To review this event, visit the page for the venue or retreat leaders (above).
Similar Retreats You Might Like
Jun 6 - 13, 2020 (8 days)

Jun 13 - 20, 2020 (8 days)

Jul 18 - 25, 2020 (8 days)

Jun 27 - Jul 11, 2020 (15 days)

Thank you!
We're glad you've joined our retreat community. See you around :)
Return to my event
×